10 Essential Startup Advice To Grow Your Business
9

min read
Starting a business is no easy task. It takes hard work, dedication, and, most importantly, the right advice to help you get started on the right foot.
Luckily, we've compiled a list of essential startup advice that you can take all the way to the bank. This advice will help you get your business off the ground and on the growth path.
Here are ten essential pieces of advice to help you grow your business and achieve success.
1. Know Which Tools You Need
Knowing which tools you need to get your business off the ground is essential for success. There are a lot of different options out there, and it can be tough to know which ones are right for you.
Do your research and talk to other entrepreneurs to determine which tools they used to get their businesses up and running. You can either use all-in-one sales and marketing tools or individual tools based on your requirements.
Once you understand what you need, you can start assessing which options are best for your business.
Some of the most essential tools you'll need for your startup include the following.
A Good Website Builder
A business needs a website these days to be perceived as credible and to get customers. A good website will help you build trust with potential customers and show them that you are a professional business.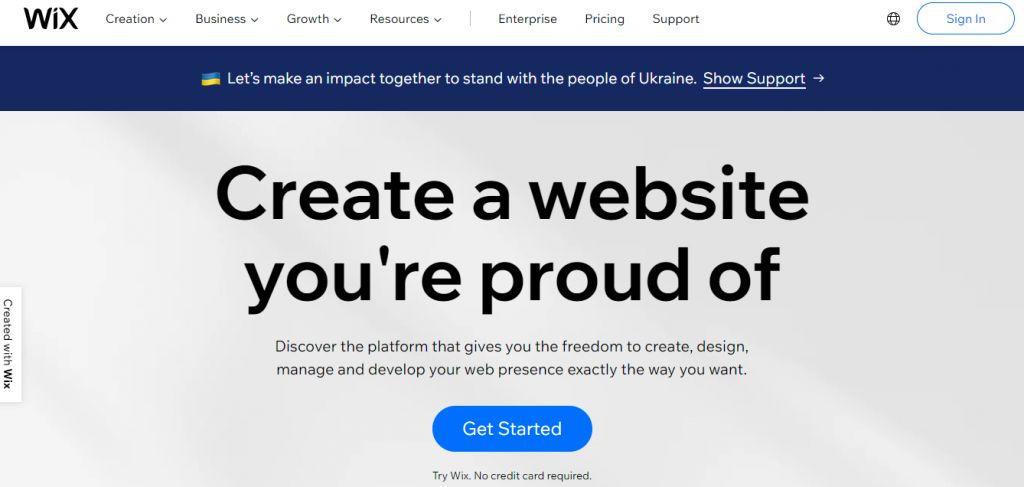 A CRM Tool
CRM stands for customer relationship management. A CRM tool helps businesses keep track of their customer relationships, including contact information, purchase history, etc. One can use this information to improve customer service, target marketing campaigns, and boost sales.
If you are looking for CRM software suitable for the finance industry, see this list of accounting CRM tools.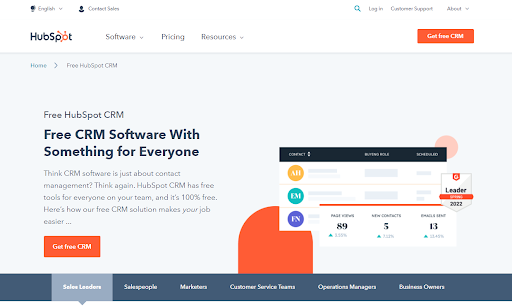 An Email Marketing Service
Email marketing is a great way to stay in touch with your customers and promote your product or service. One can also use it to build relationships and drive sales.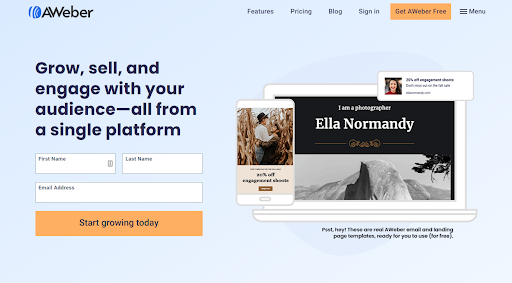 A Payment Processing System
If you plan on selling products or services online, you'll need a payment processing system. This will allow customers to pay for your product or service using their business credit card or PayPal account.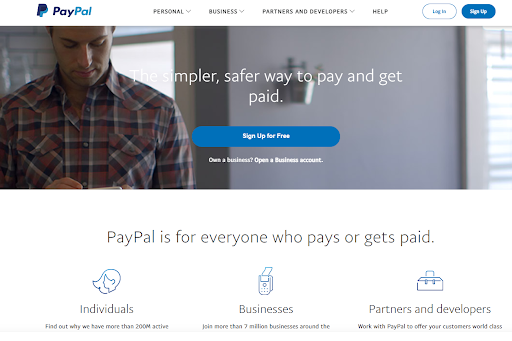 In a nutshell, having a list of tech stack tools you need for your startup is something to consider for your business to succeed.
2. Set Realistic Goals
We all know about SMART goals –  specific, measurable, achievable, relevant, and time-bound. But when you're first starting out, it can be tough to understand what is realistic and what isn't.
That said, one of the most essential pieces of advice for startups is to set realistic goals for your specific business. If your goals are too ambitious, you're likely to get discouraged and give up. On the other hand, if your goals are too small, you'll never achieve the growth you're looking for.
Find a happy medium by setting goals that are challenging but attainable. And don't forget to break down your goals into smaller steps that you can accomplish along the way. This will help you stay on track and motivated as you work towards your larger goals.
For example, let's say that you're starting a business that helps people learn how to play musical instruments. Some realistic goals for your business might be:
To have 100 paying customers within the first year
To generate $10,000 in revenue within the first year
To get featured in a major music publication
3. Build A Strong Team
Knowing how to put together a strong team is one of the essential pieces of advice for startups. Your team will be responsible for helping you achieve your goals and grow your business.
Building a strong team starts with finding the right people. Look for individuals passionate about your business and who have the skills and experience to help it succeed. Once you've found the right people, fostering a positive and productive work environment is essential. This includes regular communication, setting clear expectations, and providing feedback.
If you need a development team and are considering hiring remotely, it's vital to weigh the pros and cons of such a model and how this applies to your specific project. This also applies to any remote team that you're considering onboarding.
4. Focus On SEO
If you want your startup to be successful, you need to focus on SEO. SEO stands for search engine optimization, and it is the process of optimizing your website to rank higher in search engine results.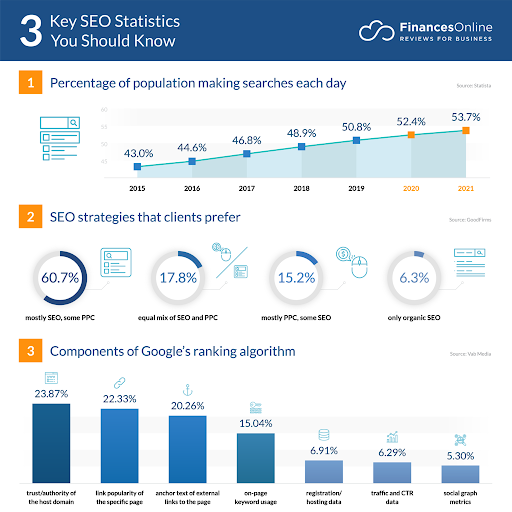 There are a lot of different factors that go into SEO, but some of the most important ones are keyword research, link building, and content marketing. By focusing on these areas, you can improve your website's ranking and get more traffic.
SEO is a long-term strategy, so don't expect to see results overnight. However, if you focus on it and put in the work, you will eventually see more traffic and conversions from your website.
Having a blog that ranks for specific keywords related to your business is one of the best ways to generate traffic to your website and should be something that you start building from day one.
Eachnight is a great example of it. The site is targeting an umbrella term of the keyword "mattresses" that provides valuable content on the basis of customer search intent like sleeping issues, sleeping position, and best sleeping mattresses.
Therefore the content rank high, so the conversion is.
As a startup, search engine optimization is not something you can afford to ignore if you want to succeed long-term.
5. Track Your Time
When you're running a startup, it's crucial to track your time. This includes the time you spend working on your business and other related activities.
Tracking your time will help you see where you're spending the most time and where you could be saving time. It can also help you identify areas where you need to improve your efficiency.
There are many different ways to track your time, but one of the simplest is to use a spreadsheet. Just create a sheet with separate columns for each day of the week. Then, every day, add in the different activities you did and how long you spent on each one.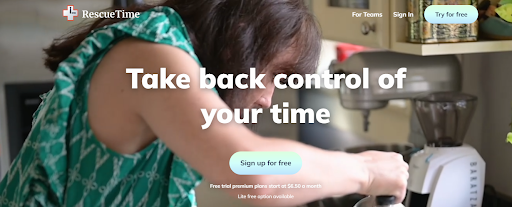 Alternatively (and if you want to do things the right way from day one), you can use time tracking software to track your time. This will give you more features and insights than a simple spreadsheet.
One big pro of using time tracking software is that you can track your time even when you're not at your computer. For example, if you're working on your business from your phone, you can still track your time on each task. This is useful for getting an accurate picture of how you're spending your time.
6. Be Adaptable And Flexible
The startup world is constantly changing and evolving, so it's essential to be adaptable and flexible. This means being open to new ideas, trying new things, and making changes when necessary.
It can be easy to get set in your ways, but if you want your startup to succeed, you need to be willing to change. Of course, you also need to know when to stand your ground. There will be times when you believe in something strongly, and you need to stick to your guns. However, you should always be open to changing your mind if new evidence comes to light.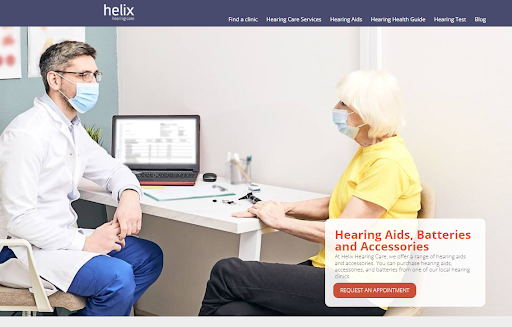 Imagine you're running a startup that deals with providing hearing aid solutions to people with hearing impairments. You're using a new type of hearing aid that you believe is the best on the market. However, a competitor comes out with a new hearing aid that starts getting better results.
In this case, don't be afraid to consider what makes the new hearing aid better. You could even try it out yourself and form an objective opinion. If it is indeed better, you need to be willing to switch to the new product while figuring out how you can provide better value to your customers at the same time.
The bottom line is that you need to be adaptable and flexible if you want your startup to succeed. Things are constantly changing, so you need to be able to change with them.
7. Promote And Market Your Business
Having a marketing plan that promotes and markets your business is essential for any startup.
There are a lot of different marketing strategies that you can use, and the best ones to consider depending on your specific business. With that said, there are a few timeless methods that work for any business out there.
For example, content marketing involves creating and sharing high-quality content that will interest and engage your target audience. This could be blog posts, infographics, ebooks, or even videos.
Social media marketing involves promoting your content on social media platforms like Twitter, LinkedIn, Facebook, and Instagram. You can also use social media to build relationships with potential and current customers.
Knowing which platforms to use and the best ways to promote your business usually comes down to testing out different strategies and seeing what works best for you.
8. Keep Learning And Expanding Your Knowledge
One of the best ways to do this is to read business books and blogs. This will help you stay up-to-date with the latest business trends and learn from other businesses' successes (and failures).
You can also attend conferences, workshops, and other events where you can learn from experts in your field. These events can be a great way to network and connect with other business owners.
Another great way to keep learning is to join an entrepreneur group or meet up. Being able to bounce ideas off of other entrepreneurs can help you generate new ideas and find solutions to problems. Taking business management course is also a great idea to get deep into the business sphere.
Finally, don't be afraid to go into the field and get feedback from both current customers and potential ones. This can be a great way to validate your ideas and ensure that you're on the right track.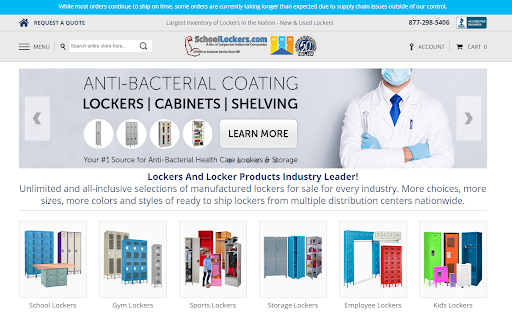 As an example, consider a startup company that provides lockers and locker products for schools. The company might attend a conference for school administrators to learn about the latest trends in school security. This can help the startup realize that there is a new trend of schools wanting to install lockers that one can access with a fingerprint.
Being able to be ahead of the curve and anticipate these trends is essential for any startup.
9. Get Help When You Need It
While you might want to do everything yourself at first, there will come a time when you need to get help.
This could be hiring employees or contractors to help with the day-to-day operations of your business. Or it could be seeking out a mentor who can give you advice and guidance.
Several professional service providers can help your business with specific needs. For example, you might need an accountant to help with your taxes or a lawyer to help with contracts.
Don't be afraid to seek out help from startup consultants when you need it. It's better to get the help you need to focus on running your business than to try to do everything yourself and end up burning out.
You can also take help from IT consulting companies who can help you understand more about your customers and increase your sales.
10. Have Faith In Yourself And Your Business
Understanding what a startup is all about and what's involved in running one can be daunting. But don't let that discourage you from starting your own business.
If you have an idea for a business, the most important thing is to have faith in yourself and your ability to make it happen. Believe in your vision, and don't give up on it.
Of course, there will be challenges and obstacles along the way. But if you stay focused and persist through the tough times, you'll be able to achieve your goals and build a successful business.
Conclusion
So there you have it—10 essential pieces of advice for growing your startup.
By following these tips, you'll be on your way to building a successful and sustainable business.
While each journey will have its own unique challenges, these tips will give you a solid foundation to refer to while you're growing your company.
—————————————————–
Author Bio
Hanson Cheng is the founder of Freedom to Ascend. He empowers online entrepreneurs and business owners to 10x their business and become financially independent. You can connect with him here.