10 Web Development Trends Need To Know About
8

min read
When you're in the middle of the Web Development Trends game, it can be challenging to see beyond the present moment.
While it's essential to understand what's happening now, you must watch the future to stay ahead of the curve and reach your goals before your competitors do.
So, with that in mind, we've put together this list of ten trends for 2022 that will help you stay ahead of the game as Web Development Trends evolve.
Overview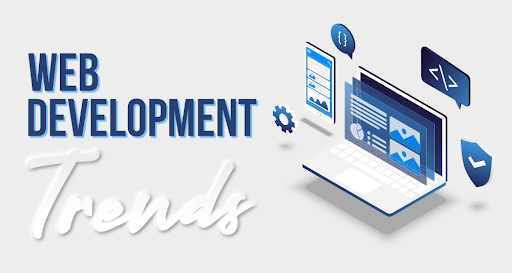 Trends come and go, but some last the test of time, and others fall out of favor immediately. In 2022, we'll look back at the web development trends of today and wonder why we ever used them in the first place!
Lucky for us, however, now is the perfect time to start thinking about what will be hot in the future.
In this article, you'll discover some of the top web development trends we can expect to see in 2022 and how they'll affect your job as a developer (and what opportunities they'll create). Let's get started!
Blockchain Technology
Progressive Web Apps (PWA)
Internet of Things (IoT)
Motion UI
Responsive Websites
Voice Search Optimization
Accelerated Mobile Pages (AMP)
The Dark Mode
Data Security
Single-page applications
Here are 10 Web Development Trends for 2022 that you need to know about as you continue to hone your skills as a web developer.
1. Blockchain Technology
Blockchain is a mechanism for storing encrypted databases. It stores data in blocks, as compared to traditional systems, and joins the blocks to form a chain. It has multiple advantages, one of which is that it improves the security and accuracy of transactions.
It's possible to develop decentralized apps using this tech, and with RareSkills blockchain bootcamps, aspiring devs can get a head start while also learning more about what makes Bitcoin tick.
Bitcoin is digital money supported by technology. Due to the approval of Bitcoin by large payment systems, cryptocurrency usage has rapidly increased in the last ten years. Over 40 million blockchain wallets were used globally in 2020.
Blockchain and gaming are a deadly combination. Blockchain gaming is driven by the NFTs, and the in-game content is represented by the virtual assets. The auction for the corresponding tokens takes place on the NFT gaming platform.
Benefits Of Blockchain Technology In Web Development
Blockchain is very hard to hack since it depends on consensus methods.
Data is easily accessible to consumers since it is kept on a network.
Since the blockchain system is distributed, errors are less likely to occur.
There is no requirement for middlemen when scraping data and transferring it over the network.
Example Name:
Blockchain for Enterprise [Amazon]
Hands-On Blockchain with Hyperledger
Microsoft Azure Blockchain Service
2. Progressive Web Apps (PWA)
A type of application software known as a progressive web application (PWA) is made using popular web technologies like HTML and JavaScript. PWA performs with a standard browser on any device.
Technology has become increasingly popular because it can provide users with an excellent experience.
In addition to its potential to replace native mobile applications, PWA is favored for various additional factors. Even when a user is not connected to the internet or is using an unstable network, PWAs offer a quick experience.
Several web design companies are now offering PWA solutions all over the world to their consumers.
PWA offers a fantastic user experience in addition to other features like offline content access and pushes notifications.
Benefits Of Progressive Web Apps (PWA) In Web Development
Have very affordable development costs.
It may be utilized independently of software distribution platforms like the Appstore or Play Store.
Includes quick installation and automatic upgrading.
Example Name:
3. Internet Of Things (IoT)
A network of internet-connected devices known as the Internet of Things (IoT) is one in which data flow comes automatically.
Among the current developments in web development, it is one of the most promising. In 2022, a world where everything is linked to the internet won't simply be science fiction. In 2025, there are expected to be about 30 billion active Internet-connected gadgets.
The Internet of Things (IoT) has developed as one of the most powerful web development technologies since it encourages ongoing data flow.
It enables businesses to interact quickly with customers and produce individualized experiences. IoT may also be utilized to build advanced connectivity across various operational models and website designs.
Broad technology uses, such as cameras, sensors, signaling devices, etc., allow more appropriately resolving customer requirements.
Benefits Of the IoT In Web Development
IoT delivers precise outcomes about data transport that is error-free and timely.
Robust security technologies that secure user and company data.
Improves developer insights, analyzes user activity, and enhances user experience overall.
Example Name:
Wearable devices
Connected cars
Biometric cybersecurity
4. Motion UI
A front-end framework called Motion UI is used to create completely responsive site designs. With the help of technology, developers may produce motion in a native app setting. It has made the motion that you may utilize for any design project.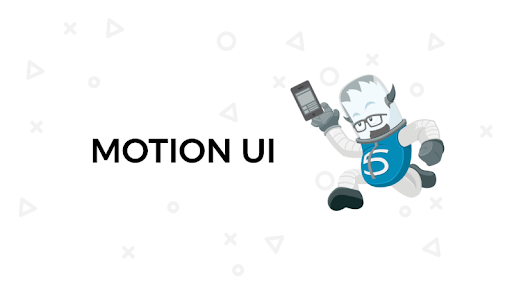 A website needs to be appealing in addition to offering the information a user is seeking. Websites that appear beautiful are more able to get the attention of your target audience.
A new design strategy called Motion UI makes digital goods more user-friendly and intuitive.
Benefits Of Motion UI In Web Development
Simple to use – The developer does not need to be an expert in JavaScript or the jQuery library.
Increases the effectiveness of site design by assisting people in finding the detailed information they want.
Enables more rapid development of animated features.
5. Responsive Websites
A web development strategy called responsive web design is used to build dynamic websites that adapt to different screens. Responsive websites must be included in any list of the top web development trends for 2022.
A mobile search request is made on the internet once every two seconds. Therefore businesses should invest in responsive web design to build websites that automatically adjust to any screen.
The usage of technology helps with several issues, including enhancing user experience and expanding a user's stay on a website.
Additionally, Google had previously declared that its search engine algorithms would consider mobile-friendliness when ranking websites.
Benefits Of Responsive Websites In Web Development
The process is quicker than building a standalone mobile website.
Monitoring analytics data is simple.
Because the design will look the same on all devices, responsive web design is simpler to manage.
Example Name:
Wired
Dropbox
6. Voice Search Optimization
Improving web pages to appear in voice searches is known as voice search optimization. Voice assistants and the Internet of Things (IoT) have aided in the development of voice recognition devices.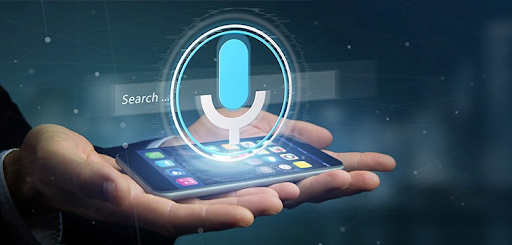 By the following year, these devices will be able to distinguish between multiple people's voices and offer a customized AI-based experience because technology has dramatically improved.
The newest progress in web development includes voice-activated self-standing gadgets and voice-optimized apps, and webpages.
By 2023, 8 billion digital voice assistants will be in use worldwide, according to estimates. Voice search optimization will become indispensable among the newest web building technologies due to the enormous expansion.
Benefits
Makes local SEO campaigns more effective.
Can answer customer queries quickly.
Develop more trust and customer loyalty.
Example Name:
Alexa (Amazon)
Google Assistant
Apple's Siri
Microsoft's Cortana
7. Accelerated Mobile Pages (AMP)
Accelerated mobile pages will be a prominent website-building trend in 2022. It is a concept that came from Google and Twitter working together to provide quicker mobile sites.
The rising success of AMP may be because Google's mobile-first index outnumbers Google's conventional desktop index.
According to the Latest data, mobile phones and tablets accounted for about 70% of all internet traffic. As search engine optimization (SEO) turns to mobile devices, AMP usage will rise.
In comparison to other mobile web pages, AMP-optimized pages load quickly. Compared to non-AMP pages, which may take up to 22 seconds to load, AMP pages do so in roughly 2 seconds.
Developers are embracing AMP technology as the internet becomes more user-focused.
Additionally, using AMP enables businesses to cut costs on user experience while bringing more people with slow internet.
By making it possible for them to construct websites that function well on mobile devices, the technology was developed to support small businesses.
Consider the following benefits of switching to AMP for a website:
Benefits Of AMP In Web Development:
Quick search engine optimization
Reduced bounce rates.
Improved mobile ranking
Accommodates any browser.
There is no requirement to produce sitemaps for search engine recognition.
Example Name:
8. The Dark Mode
The dark mode is a popular trend all across the world, and we expect it to grow in popularity in the future years. Due to its visual design pattern, a dark-themed website makes it simpler for consumers to enjoy online browsing regardless of device.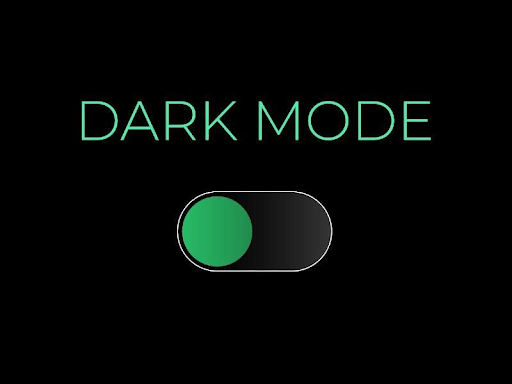 Google, Facebook, Reddit, and Twitter are among the companies that now use dark mode UI, and more will do so in the future.
We predict it to become a rule in 2023 and beyond since many site developers give an in-built option to switch between dark and light modes.
Benefits Of Dark Mode In Web Development
Blue-light reduction
It conserves battery life.
Allows all users to view and interact with UI elements.
Reduces eye strain even in low-light situations
9. Data Security
Data Security, as the name implies, protects your digital data against unwanted data breaches or cyberattacks. Cyberattacks may be damaging to your business and reputation.
As a result, in 2022, data security will be one of the most popular web development technologies. Data security has become a top priority for each online app you intend to build.
We can anticipate AI being substantially more useful in data security. The most recent advancement was AI-powered biometric logins that scan fingerprints and retinas.
AI-powered software also makes it simpler to identify dangers.
Benefits Of Data Security In Web Development
It is recommended to use secure content management systems, plugins, and extensions.
Select safe hosts and servers.
Make use of a quality firewall program.
Providers of data security:
10. Single-Page Applications
Single-page applications (SPA) are one of the most important contemporary web development technology developments.
A JavaScript-based web application is referred to as a SPA. It avoids loading many HTML pages from a server to display a single page to a visitor.
A SPA, on the other hand, loads just markup and data and dynamically renders it on a single web page.
Visitors feel as though they are browsing a single page for all of their demands while using this cutting-edge website creation technology. Gmail, Google Drive, Facebook, and Twitter are some of the most well-known single-page applications.
Furthermore, because most devices support it, SPA technology is extremely cross-platform.
Benefits Of Single-Page Applications In Web Development
Development has been reduced and simplified.
improved performance
Page reloading interferences will decrease.
Future Of Web Development
There will be many developments in the world of web development in 2022. We go through important future trends in this blog. These advances will have an impact on how online experiences are delivered in the future.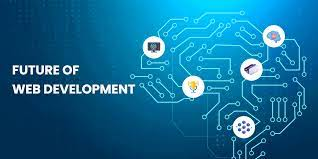 As a result, it is critical to remain on top of current trends in order to deliver the most incredible experience for your consumers, increase your website rating, and reach new heights.
Accepting them can give you a competitive advantage and help you develop your business.
Jeenam has been at the forefront of the digital revolution. We provide world-class web development services to businesses in India.
To provide best-in-class services, our professional teams of web developers keep on top of the latest developments. Contact our experts immediately if you want to know how to incorporate these trends into your website development project.
Final Words
We've compiled a list of the most recent web development trends for 2022. Aside from that, a few factors to consider when developing your website, such as the fact that it may be costly.
Still, it will be a time investment if you implement any trending technologies on your website. These will help you secure the company, increase your sales, and provide better customer feedback and satisfaction.
Other advantages of creating a website for your business include increased exposure and accessibility, brand recognition, client loyalty, and many more.
Author Bio
Divyesh Bhatasana is a Founder & CEO of Jeenam Infotech.