Reco Prianto: A Key to 30% Annual Growth
9

min read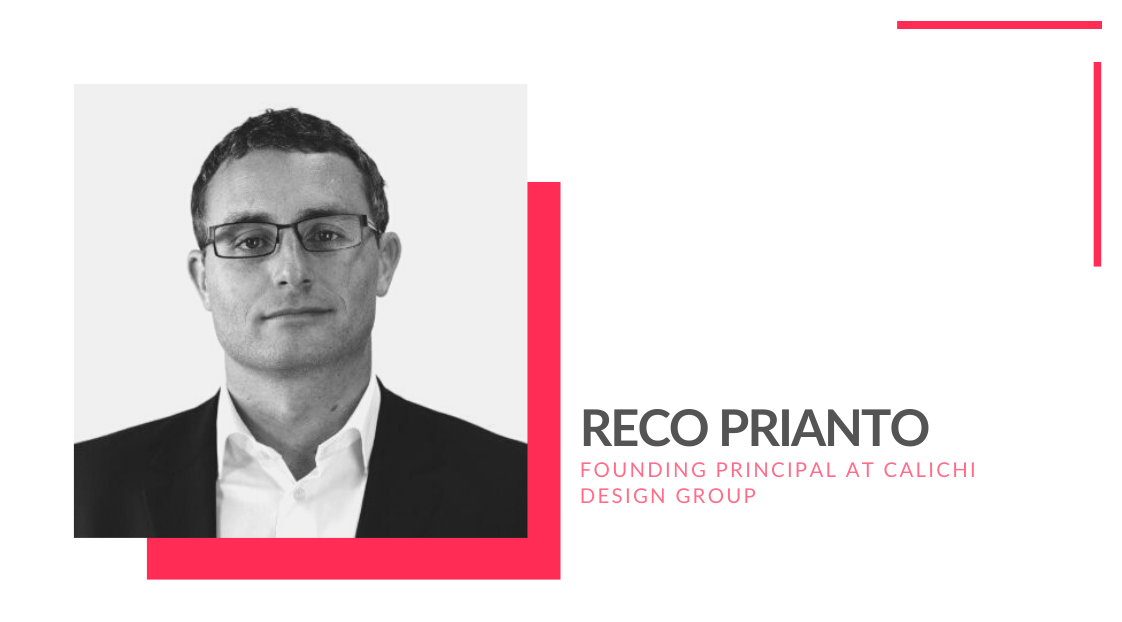 Reco Prianto Linkedin
Founding Principal at CaliChi Design Group
– Reco, you were studying Engineering. Did you have the aim of starting this business or just being an engineer when you were a student?
R: When I was contemplating going to college in high school I didn't really have a direction. I chose engineering because it was the hardest thing that I could find as an undergraduate. 
I started as a chemical engineer, which is a very technical, lab-based life. But I realized pretty quickly that wasn't for me. And so I switched to mechanical engineering and ultimately got a double degree in mechanical and civil engineering. 
I just knew that it was hard and it had all the prerequisites of whatever I wanted to be, whether it was a doctor, a lawyer or an engineer. So I didn't have a lot of direction when I chose it. I just chose the hardest thing I could find.
– Tell me about the biggest problems at the very beginning. What was the hardest for you? 
R: It was actually relatively easy for us. I had a business partner who was out of Chicago, Illinois, and I was in California. We had both worked for a large engineering firm together, him in Chicago and me in California. We had a client that was going to do a lot of work in California but was based out of the Chicago area. 
So my business partner, Austin, called me up and asked if I wanted to start a company and serve this client that he had lined out, but he couldn't practice in California. So it was a relatively easy process for us because we had a very large national client built-in. I think that was both a positive and a negative experience for us. We built up a 13-person engineering firm in about  9-10 months serving that client. But we never got other clients.
So we learned a hard lesson from that. When they started to slow down what they were doing, our company also slowed down and we collapsed down to four people. What we have as CaliChi now is CaliChi 2.0, as we call it. Because we've now rebuilt it back up to be a more well-rounded company. 
But I think that our biggest problem when we started was arrogance. We thought that we were exceptionally good at this, because we had this great client that was baked in, and helped us build our company instantly. But we didn't realize that real companies are built out of many different areas where your revenue comes from. So if I had to do it again, I would definitely pay attention to that.
– What is your main idea? How do you make CaliChi Design Group unique?
R: CaliChi is unique because we both worked for a large national firm that would work anywhere in the United States and even internationally. That typically takes a lot of resources and a lot of money to do, because you're traveling around and you have to be present in many markets. 
We are unique because we're a very small firm that spreads across the entire US, but we have the same business model. We don't believe in geographic constraints or limitations on where we can practice. We're able to provide the same kind of services that the large firms do but as a small firm. And we can do it considerably cheaper than the big firms can do it. So we're very unique in that sense.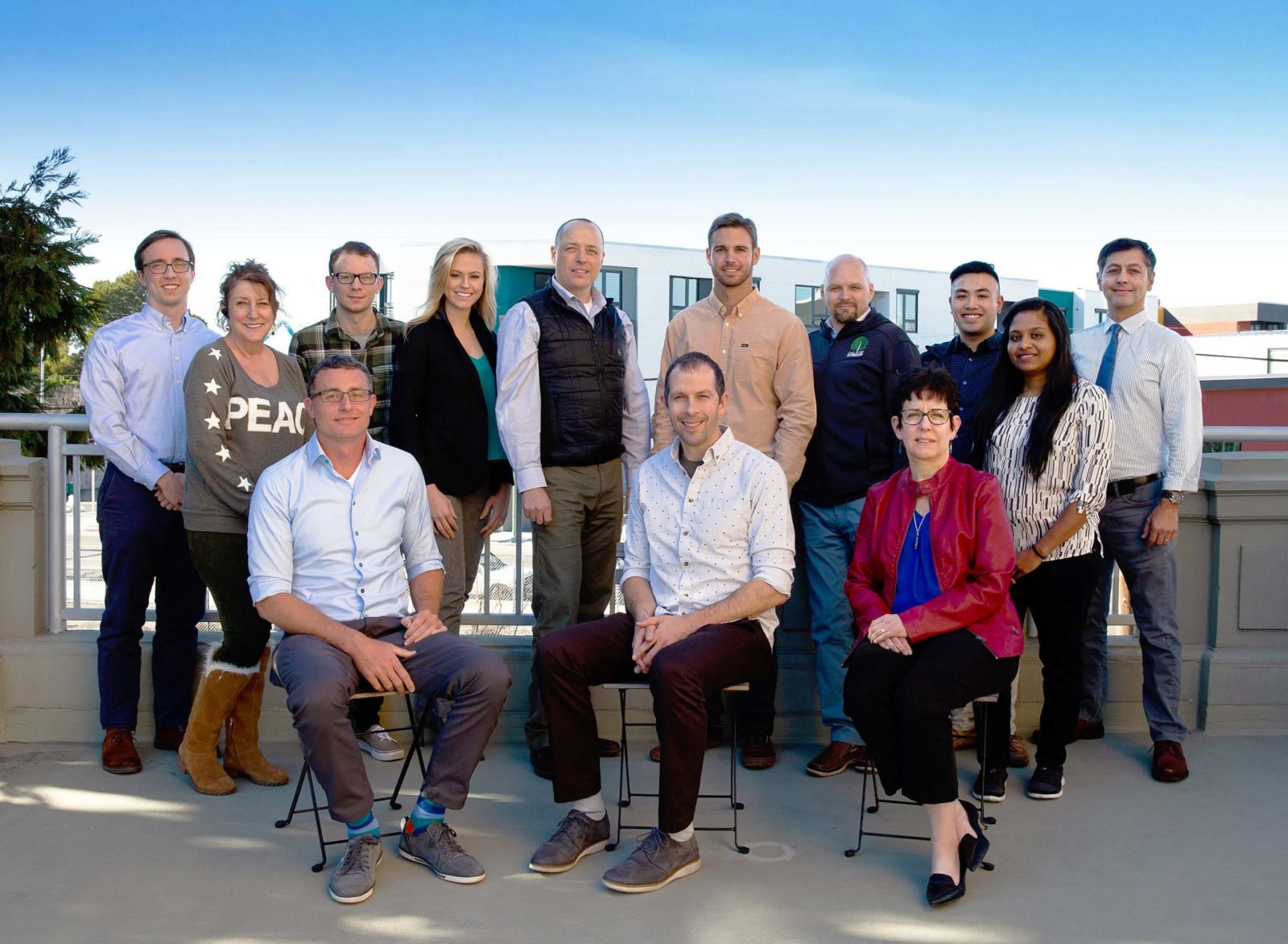 The other major differentiator for us is that we embrace technology 100% in how we practice our profession. Most of our competitors are still doing the practice the way that they did 5, 8, 10 years ago. And it's very expensive for them to retool and start utilizing all the amazing tech tools that we have available to us. We started in 2009 and just instantly adopted all of the technology that was available to us and have kept it up constant ever since. So we're able to do things faster and more efficiently, and certainly, in my belief, much more correctly than our competitors. 
But again, we're a small firm and it's always an uphill climb. We're definitely very unique though because we do operate nationally. We've even gone international. And the technology adoption ⁠— we see it as an asset, whereas most of our competitors see it as an expense. And it's just a different mindset.
– What technologies do you use in your business? How do they help you to secure a competitive advantage?
R: The main program that we use as civil engineers in our industry is called Civil 3D. It's a 3D modeling program that allows us to design sites. It allows us to grade out areas, see where water is flowing on the surface, see where the utilities are going under the ground. Our main coordination partner on a project is an architect, who designs a building. And we design the site that the building sits around. Architects are using a 3D modeling program that they designed their buildings with, called Revit. 
Our competitors ask the architects for a static file that shows each of the floors of a building, the outside of a building and sends it to them. And the architect has to decide what is valuable to the civil engineers and export it. Their models contain sinks and toilets and everything that a building holds. Beds, kitchens and other things that we don't care about as civil engineers. So they have to selectively choose what they're going to send the civil engineer and send them essentially a bunch of 2d pictures. Our Civil 3D program allows us to take their 3D model and import it into our system. Thus, we can selectively choose what is important to us, which again takes a huge amount of error out of the architect's guessing game. And then we get a 2D picture. It allows us to rotate their buildings, understand the concepts and interact with the site much better.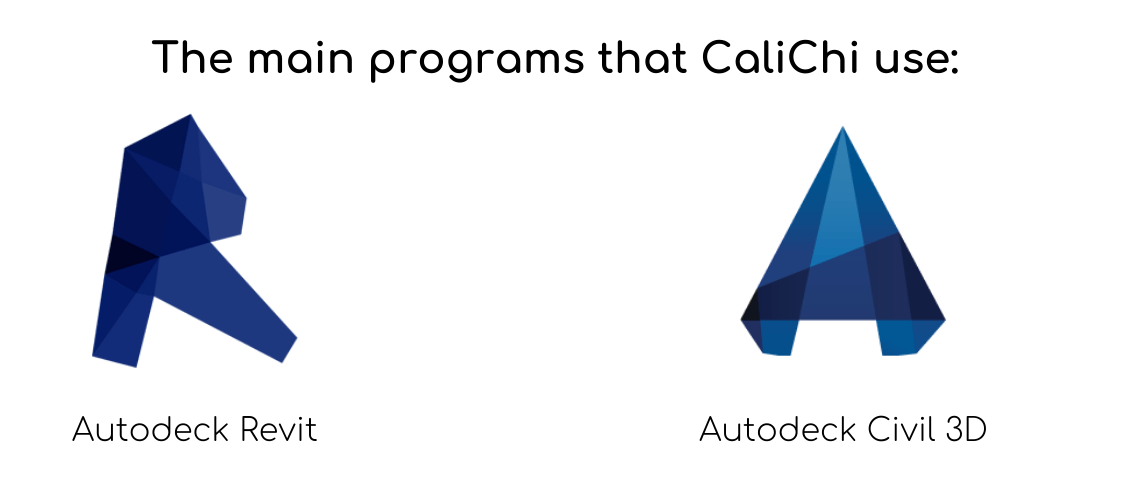 So that's a huge advantage for us. We've been able to import the Revit models for about five years in our company. And every architect we talked to still says that no other civil engineering company was doing that. That's a major technology advantage that we use to make sure that our plans and our construction documents are much more correct and relevant, and are in harmony with the buildings we're serving.
– Have you ever used some investments?
R: We're 100% self-financed from the very beginning. It's a slow, organic way to do things. But we don't have as many concerns about paying back banks or banks calling in our notes. We do hold lines of credit that we can access if we need for payroll or investment purposes. But generally speaking, we rarely would access those. We've had companies approach us to purchase and soak us into their conglomerate, but we're yet to find somebody who values the way we do things as much as we do. So we always say that we'd be interested in joining forces, but without destroying the culture and the process that we put in place that have made us successful. And that usually kills any further conversations. 
– Do you consider using some investments?
R: We absolutely do. I would say in civil engineering, the biggest problem with fast growth is finding good people. That's the biggest challenge I think almost any firm has. If someone gave me $5 million and said "Let's grow this thing to double the size", the biggest challenge would be finding people. We struggle with that already as the size that we are. We've never seen an opportunity to get a large investment that would allow us to magically find 20 very talented individuals to join us. There are things that we could do as far as leveraging the web, like  SEO, that can always be juiced up. But in the end, I think it's a very organic business and, if you look at our industry as a whole, the way that companies grow very quickly is through acquisitions. They'll go buy another firm. And we could do that. But we just haven't explored it yet. So that would be the only thing that some capital would help us with. It would allow us to go out and look to maybe acquire a business ourselves. But our business is organic. It's not a traditional tech company where it's like "Let's just throw a bunch of money on it and it just goes crazy." Cause the web is the leverage.
– I found the information that in 2018 your revenue was $2 million. What is your aim for 2020?
R: We have about a 30% growth goal every single year and we've hit that for the last five years running. So this year we're going to be in the 2.6-ish and then, next year, assuming nothing happens in the economy that's way out of our control, we'll probably more or less hit that 30% growth again. So, in 2020 we'll be in the $3.3 – $3.4 million range. And that's all predicated on the idea that we can find talent to help us grow. That is by far the biggest problem that we have ⁠— finding people who are both bought into the way we do things and also are very talented and passionate about our business.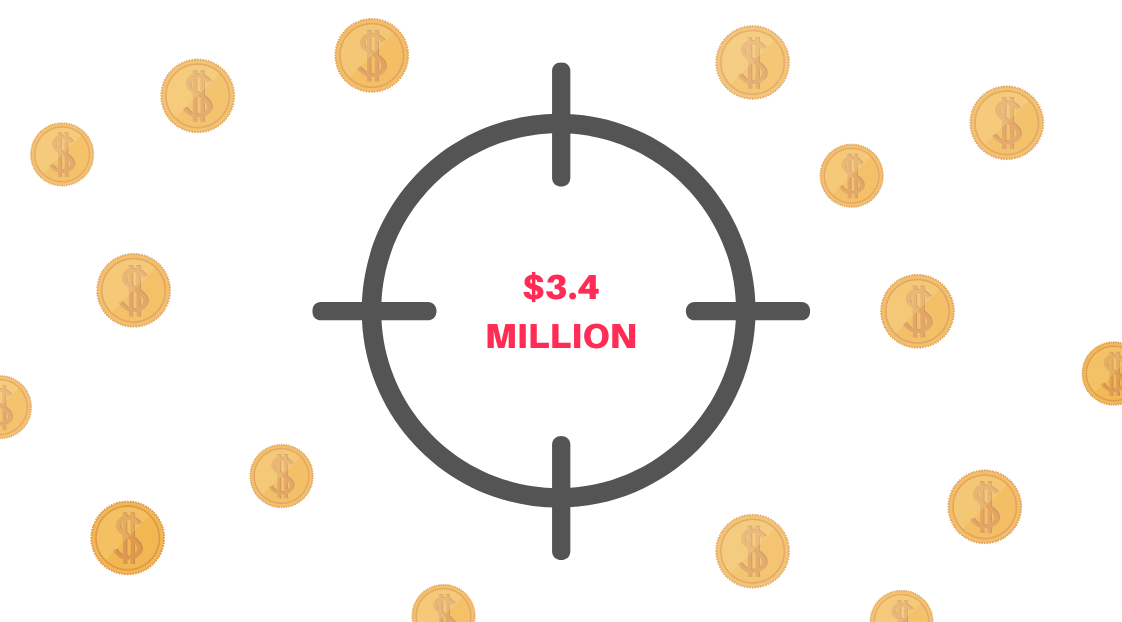 – And what is a talented specialist for you? Should it be a perfect engineer or a salesperson? 
R: It's all of the above. The engineering firms are looking for a position that is called a principal. A principal is somebody who's a total package. They're technically competent. They're able to go out and meet new clients. They're able to close the deals. They're able to handle themselves and represent the firm in meetings in a very professional and agreeable manner. Engineers are typically very technical. So finding those who also have a passion for being social is a challenge. I think we look for passion as the number one trait of people that we want to bring on board. And then the technical skills can be taught, the practice can be taught. But passion for your practice cannot be taught. And so I think when I say finding talent, that's the number one thing is when you talk to someone and you can see a glare in their eyes. They want to grow, they want to learn, they want to become a well-rounded engineer.
That's the talent that we're always looking for. There are a lot of technical people and engineers we interview, and there are a lot of people who aren't very technical but are very smart. And we're looking for a little bit of technical, a lot of smart and very passionate. The main thing is passion and so it's not the easiest thing to find that a lot of times, especially with the job market being so tight now in the US. But we just had an interview two days ago with someone who checked all the boxes and that is always an amazing experience. 
– It seems like you need 20 additional entrepreneurs, not employees.:).
R: Absolutely 🙂 We do a lot of design work, but we do a lot of coordination and collaboration. Our business requires a lot of communication and engineers are not taught that. So we're always looking for those people who can bridge that gap.
– Can you recommend some books for young entrepreneurs?
R: The book that I can recommend to the younger entrepreneurs is The Tipping Point: How Little Things Can Make a Big Difference by Malcolm Gladwell. There are many other books I can recommend, but cannot recall their names at the moment. They are very general and they talk about psychology and how business is done and how people interact with those around them. I think that it is very important to learn as you're just starting out. I would recommend to read more books about psychology and how people are motivated and how to be a part of that process.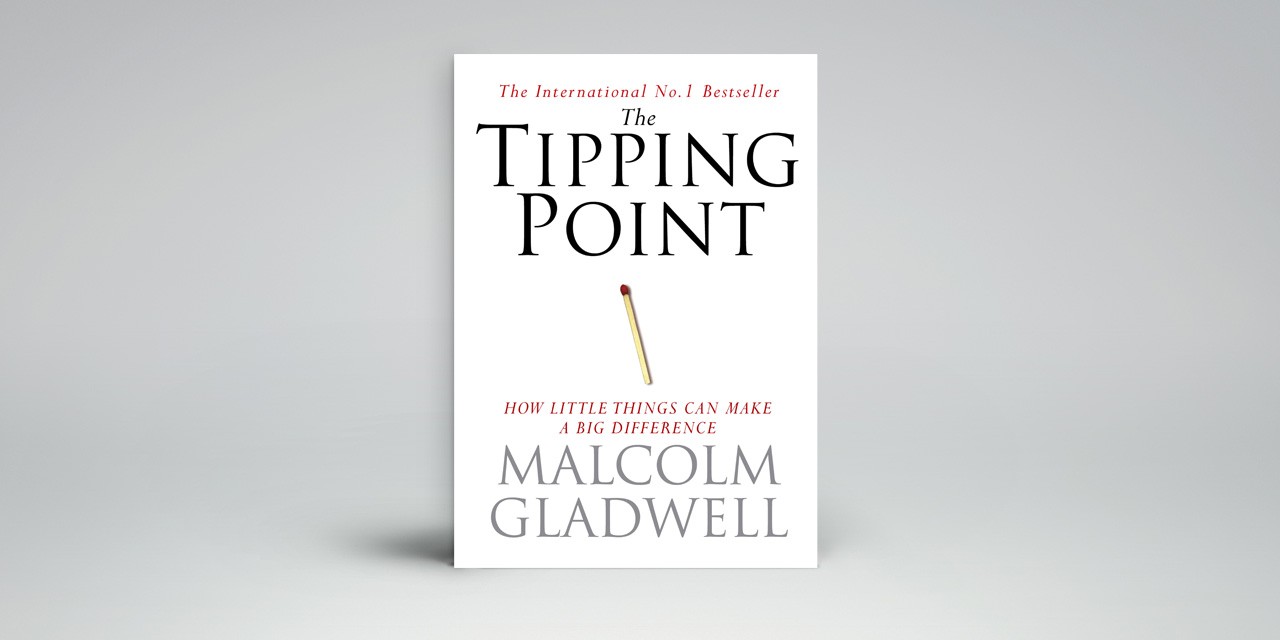 And I think some people think that sales is this process where somebody wins. And in the end, it's really about everyone winning. That's how we approach things. We are happy if our clients are happy, if at the end of the day they go and say that they were happy to get a good price and excellent product. That's what I want. Our business is absolutely Human to Human model.
– Few words for young entrepreneurs. What is a must-have? And what they shouldn't do?
R: I think becoming very technically competent in whatever they're doing is a very easy thing to do. Because it's spelled out in endless books and classes and forums. You can learn the technicality of what you're doing no matter what it is. That's an easy step. The next step is to find something you're passionate about. Because if you're passionate about what you do, the rest falls into place. You spend more hours doing it, you get better at it faster. Your boss loves working with you, the people that you work with love working with you, your clients love working with you. The passion is number one and it's something that can be manufactured.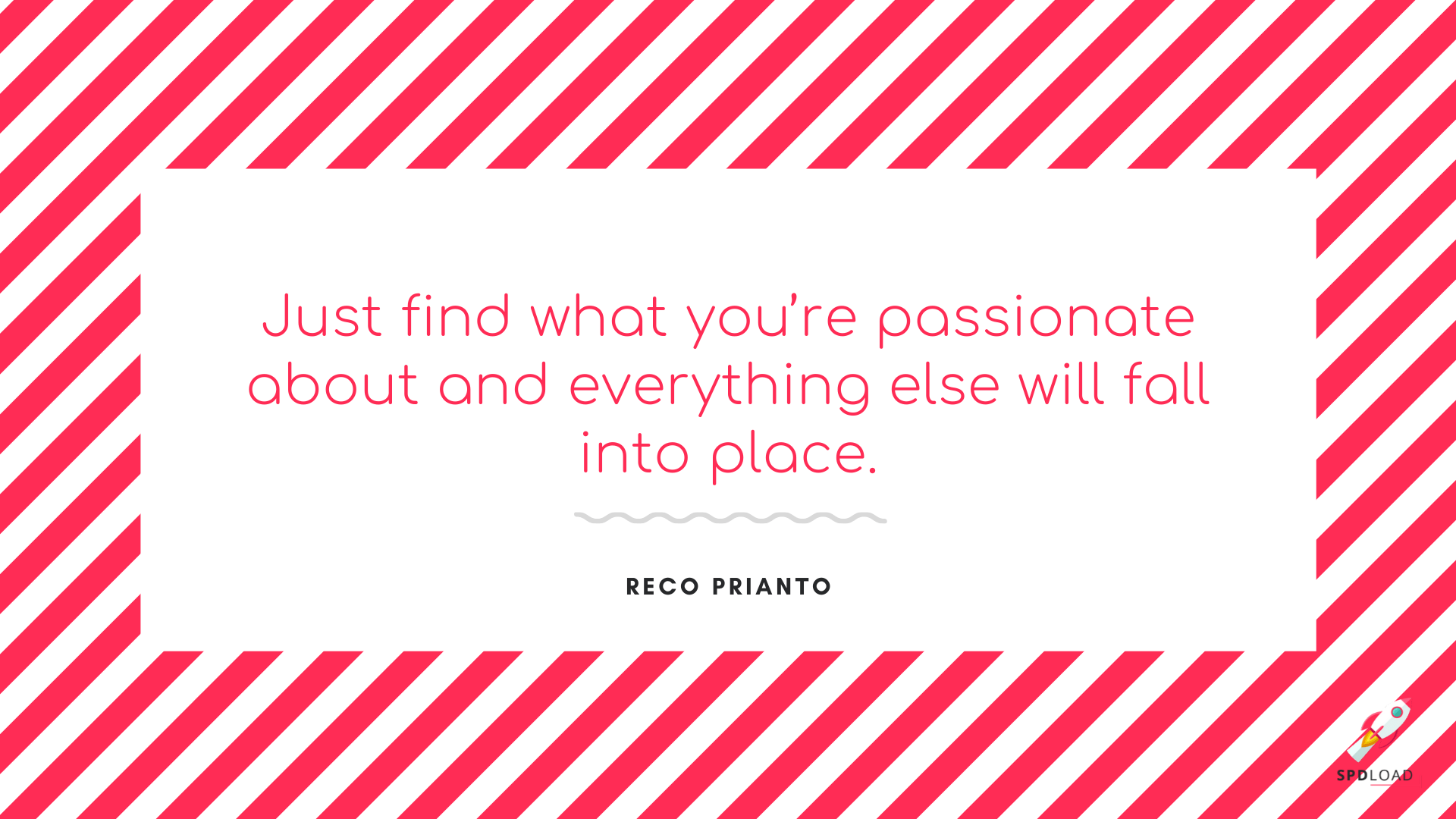 So instead of chasing something because it brings a lot of money or chasing something because there are a lot of jobs available in it, find something that you're extremely passionate about. And you'll be extremely successful at it because it's not hard to work hard at things that you're passionate about. So that's my number one piece of advice for everyone I meet ⁠—  find what you're passionate about. Just find what you're passionate about and everything else will fall into place.