Choosing the Right SEO Software [Actionable Guide for a Startup]
7

min read
SEO is the key element of every successful startup that has established a presence online. It is so much more than plain rankings boosting in order to increase traffic. True, traffic is important, but what's more important is the relevancy of your online content.
Therefore, effective SEO efforts will help you create highly tailored content, designed to satisfy your audience's needs and intent. Besides this, a great SEO practice can improve all other technical aspects of your website like its speed, user-friendliness, security, etc.
Doing all of this will skyrocket your startup, but it can be daunting if it's done only by the human hand and experience. Having so much data and metrics that need to be processed and understood is not a task the human mind is solely capable of.
That's why arming your startup up with the right SEO software can mean make-it-or-break-it for your SEO success.
Now, let's look at how to choose the best tools on the SEO software market that will really help your startup.
Various Aspects of SEO
To understand what makes a good SEO tool, we'll need to briefly discuss what SEO encompasses and to which extent.
SEO is a set of steps & practices that can be divided into four key elements:
On-page SEO — governs the optimization of both your website's content and its HTML source code. This can include keyword and metadata optimization, improving mobile-friendliness and page URL structure, enhancing page load speed, etc.
Off-page SEO — revolves around expanding your online exposure and promoting your company while raising its trustworthiness and relevancy. It is about attracting more people to your website which can result in higher traffic and sales. Off-page SEO is mostly about link building, and there are many ways how this can be done.
Local SEO — everything that has to do with boosting your presence in your local market. That means focusing on your local community and audience and undertaking efforts that can boost your company's relevance, trustworthiness, and prominence locally. Improving your local SEO means constantly updating and tailoring your business profile (address, photos, working hours, etc) to match your location and its specific audience.
Technical SEO — Technical SEO is linked with all the technical aspects of your website that affect the user experience and search engine ranking. This includes website speed, user-friendliness, site structure, crawling, indexing, etc.
Normally, you would choose SEO software that can cover all of these four aspects, but in reality, there are some limitations. The best way to go about this is having your SEO strategy aligned with the tools you are considering.
Although every SEO strategy can be specific, there are some key features that a great SEO software needs to have.
Features of a Great SEO Software Solution
The ideal SEO software would have features that cover all of the key aspects of SEO we discussed in the previous section. However, since that is usually not the case, you will need to pick those SEO tools that offer those features required to optimize your website's most critical points.
Now, here are some of the most essential features any good SEO tool needs to have, categorized under each of four SEO types.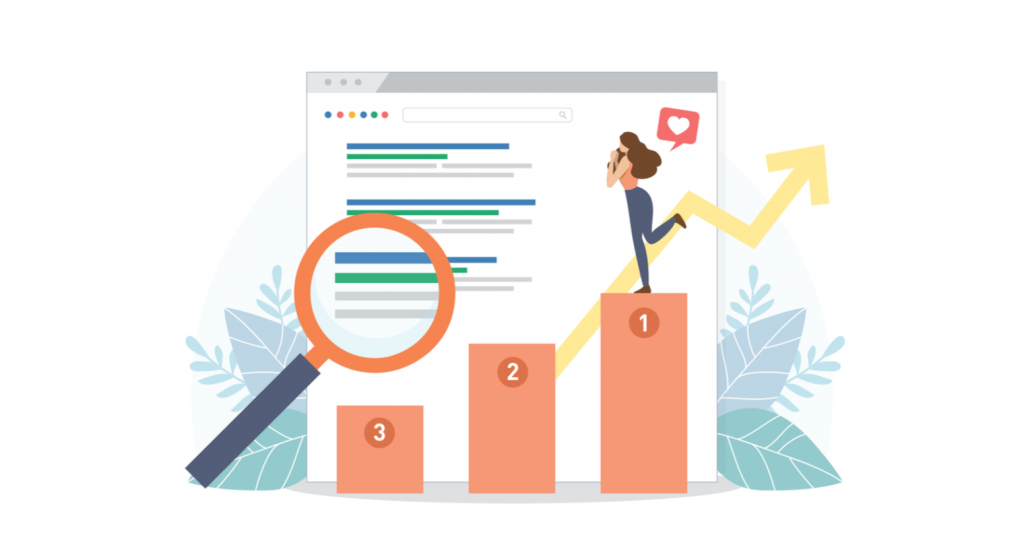 The Most Important On-Page SEO Software Features
On-page (on-site) SEO is usually the most demanding aspect of SEO. It is because you are optimizing your website content and search engine (SE) algorithms at the same time. Both of these work in synergy and your website content should be aligned to adhere to the SE algorithms' preferences.
Simply put, the content on the website should give meaning and context to both the users and the algorithms. On-page SEO is about designing and aligning all of the elements on your webpage (content, images)
The most important trait of an awesome on-page SEO tool should be a top-notch keyword research feature. Sure, Google AdWords can provide decent keyword research, but if you want to be among the top search results, you'll need a tool that you can really pack a punch with.
Therefore, choose SEO software that:
Prioritize keywords and give a single score on each — this will allow for an easier comparison
Make a report based on the domain you type in (and not only seed keywords) — you can also apply this functionality into researching which keywords your competitors use
Effectively crawl through your website to analyze all relevant elements (analyze titles and headings, uncover broken links  and duplicate content, create XML sitemaps)
Generate an easy to understand, and yet rich reports abundant with applicable insights
Since keyword research can be a very delicate endeavor, look for a tool that works seamlessly, thoroughly, and that can analyze your on-site elements on a highly granular level.
The Most Important Off-Page SEO Software Features
An effective off-page SEO tool should have a strong link-building feature with options to audit your website's off-page performance. That encompasses features designed to enhance your SERP position outside your website with a focus on:
Influencer marketing to create authoritative links
Mentions of your brand
Comments
Presence and relevance on forums
Guest posting efforts
Broken links
Performance on social media (bookmarking, mentions & tags, etc.)
Content marketing
The stellar link-building feature is the core of every great off-page SEO tool. Furthermore, it should be one of the priorities when choosing SEO software in general. Effective link building revolves around getting the right and relevant websites linking back to your site (optimizing for do-follow links).
What's more, a good link-building SEO tool should focus on improving both the quantity and the quality of your backlinks. This calls for features to:
Identify opportunities for link building (prospective forums, communities, relevant review sites & individuals)
Research backlinks
Unearth dangerous or unwanted links so you can remove them
Send automated, personalized outreach messages
An extensive and relevant link index database should be the bedrock of every vetted link-building SEO tool. In addition, pick the solution that can conduct external backlinks and backlink history analysis, inspect referring domains (and IPs), and you'll be all set.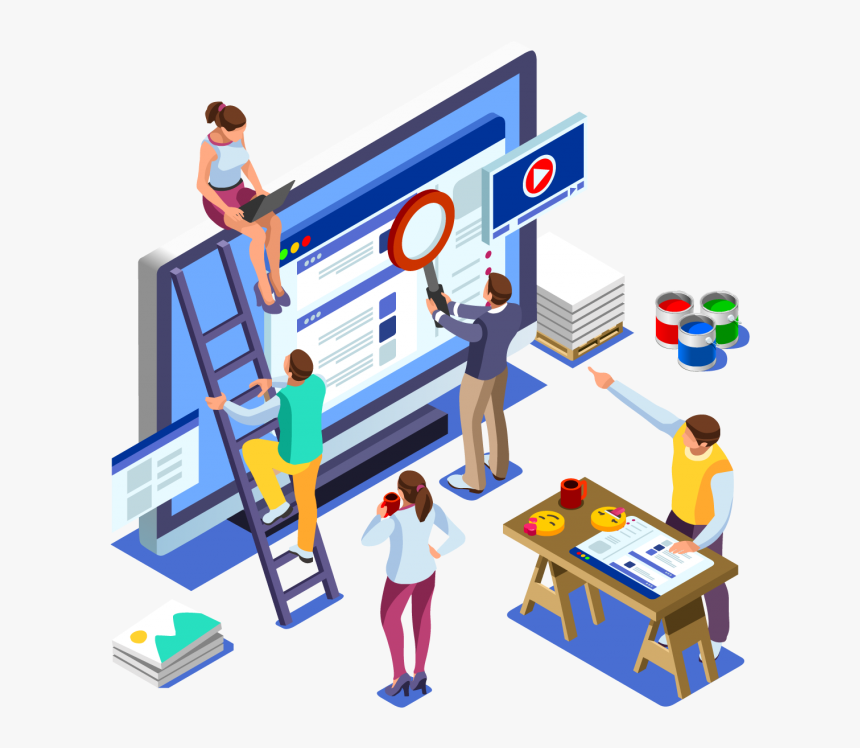 The Most Important Local SEO Software Features
Great local SEO software will offer versatility when it comes to metrics and analysis of your local environment. That accounts for:
Tracking local rankings
Uncovering top local keywords
Updating and monitoring local listings
Local profile optimization
Deep Integration features
Offering rich insights
In particular, choosing local SEO software boils down to three things:
Check if it is compatible with those directories you have a presence across. This will ensure you're all covered because not all SEO tools support all of the directories out there like Google, Yelp, Facebook, Google Maps, etc., to name a few.
Choose an SEO tool that has a keyword research feature because it is crucial for optimizing listings
Pick the one that also supports tracking local rankings. This will help you understand how well you rank from various locations within your city. Additionally, tracking local rankings should also include an option to analyze how you are positioned in Google Maps, among other local businesses. Keyword.com supports local rank tracking, allowing you to easily monitor your Google rankings for local service areas based on zip codes
The Most Important Technical SEO Software Features
To effectively tackle challenges and improve the technical aspects of your website, you will most likely need a high-quality crawler tool. A good crawler tool will be versatile and help you optimize many technical aspects in a frictionless and easy-to-understand way.
But first, let's see what are the most important technical aspects of your website:
Security — using SSL, scanning against malware, eliminating spam & malicious links in the comments
HTML structure — titles, headings, body content
Metadata — optimizing it will help Google algorithms better understand what is your page about
Page speed — the aspect that shows how fast your pages are loaded
User-friendliness — mostly related to if the website is mobile-friendly.
Broken links and pages
The right SEO tool should offer a rich crawl report feature used to check, analyze and provide insights about the health of your website. Your best bet would be to choose SEO software that offers extensive and thorough reports, with options to prioritize issues and intelligent suggestions for fixing them.
Make sure to pick those that offer the highest level of details and display them clearly and consciously.
How to Ultimately Choose the Best SEO Software on the Market?
After you have clearly defined your SEO goals and have researched the SEO software market, it would be time to pick the best tool out there. You'll probably end up unsure about which to pick, and your decision will be formed by many different factors. These factors can be the price, versatility, user-friendliness, ease of use, relevant reviews, etc.
Therefore, the best course of action to clear most of the doubts would be to:
Reassess your SEO priorities — Do you primarily want to improve your local, on-page, or off-page SEO or do you want to improve technical aspects of your website?
Define your budget — define the maximum budget you're able to invest
Flesh out the most important features you need depending on the SEO type you're optimizing for
Look for additional features that would be useful to have (to improve those aspects of your website you identified as less critical)
Follow these criteria to gauge which of the top SEO tools you singled out can suit you the best.
Final Words
Dedicating time, effort, and consideration to choose SEO software that can improve your startup can pay off in many ways.
Your website won't improve overnight but the right SEO tool(s) to aid you to identify weak spots will speed up the process significantly. An intelligent SEO solution that offers smart insights and suggestions will get you going the extra mile by helping boost your content quality and website health.
It can also give you a competitive edge to effectively deal with competition and offer the most relevant content your audience desires and values.