Denny Cherry: IT Trends in 2020 and his success in consulting
5

min read
Today we want to introduce you Denny Cherry, Principal Consultant at Denny Cherry & Associates Consulting.
– You have IT education, a huge experience in this industry and a company. Did you have the aim of starting this business when you were a student?
Denny: When I was first getting starting in the IT field, I had no idea I would end up starting my own successful consulting firm (or any business for that matter).  I started consulting on the side, like many in the IT industry do when I had a full-time job. And the consulting really grew from there: a little consulting on the side for people, to do consulting full time, to bring in other people.  We now have a great team of 8 people working at the company, and we can boast that over 80% of our consultants are Microsoft MVPs.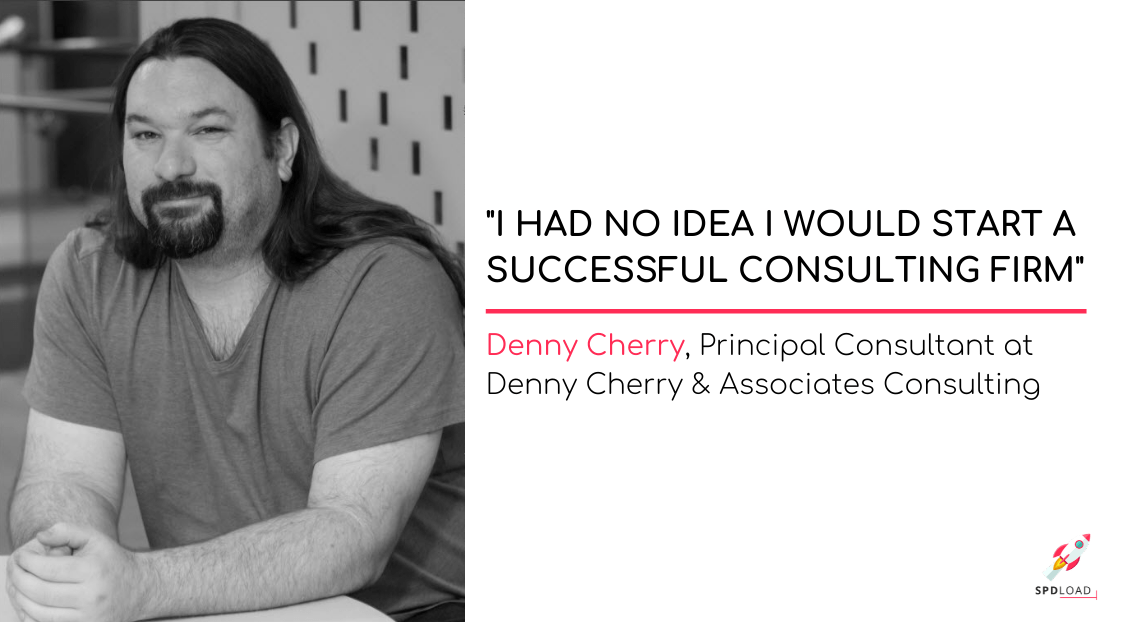 – Why have you chosen this industry?
Denny: When I was working for companies full-time I was a Database Administrator. That evolved into consulting specifically on databases. Around the same time, the cloud was gaining in popularity amongst businesses. I started educating myself on how databases behave in the cloud. That enabled me to pivot into becoming a cloud architect through that work, while still working in databases. All of our consultants did the same.
– When did you realize it's profitable?
Denny: I've always known that there was good money in databases (and the cloud, when it came around). The key that I've found that leads to the greatest amount of pay (that's what we are all looking for after all) is to focus on something that you are passionate about.  If you aren't passionate about the field that you work in, then you won't have the drive to succeed.
– What is the main concept, idea of Denny Cherry & Associates Consulting? Is it hard to be unique on the market?
Denny: We focus on two main areas of IT ⁠— Database Platform (Microsoft SQL Server, Oracle, MySQL) and Cloud Platform (Azure, AWS, GCP). Our differentiation within the consulting field comes from the level of expertise we offer within those two platforms. Because over 80% of our consultants are Microsoft MVPs, we're able to be very connected to the Microsoft product teams that build Azure, SQL Server, PowerBI, Clustering and several other teams at Microsoft. That's a connection that our customers love hearing about and taking advantage of.
Moreover, as a knowledge base, it virtually assures we can deliver success on a customer's projects.  For instance, we're able to do database migrations between on-prem and cloud with little to no downtime, which other vendors can't provide to their clients.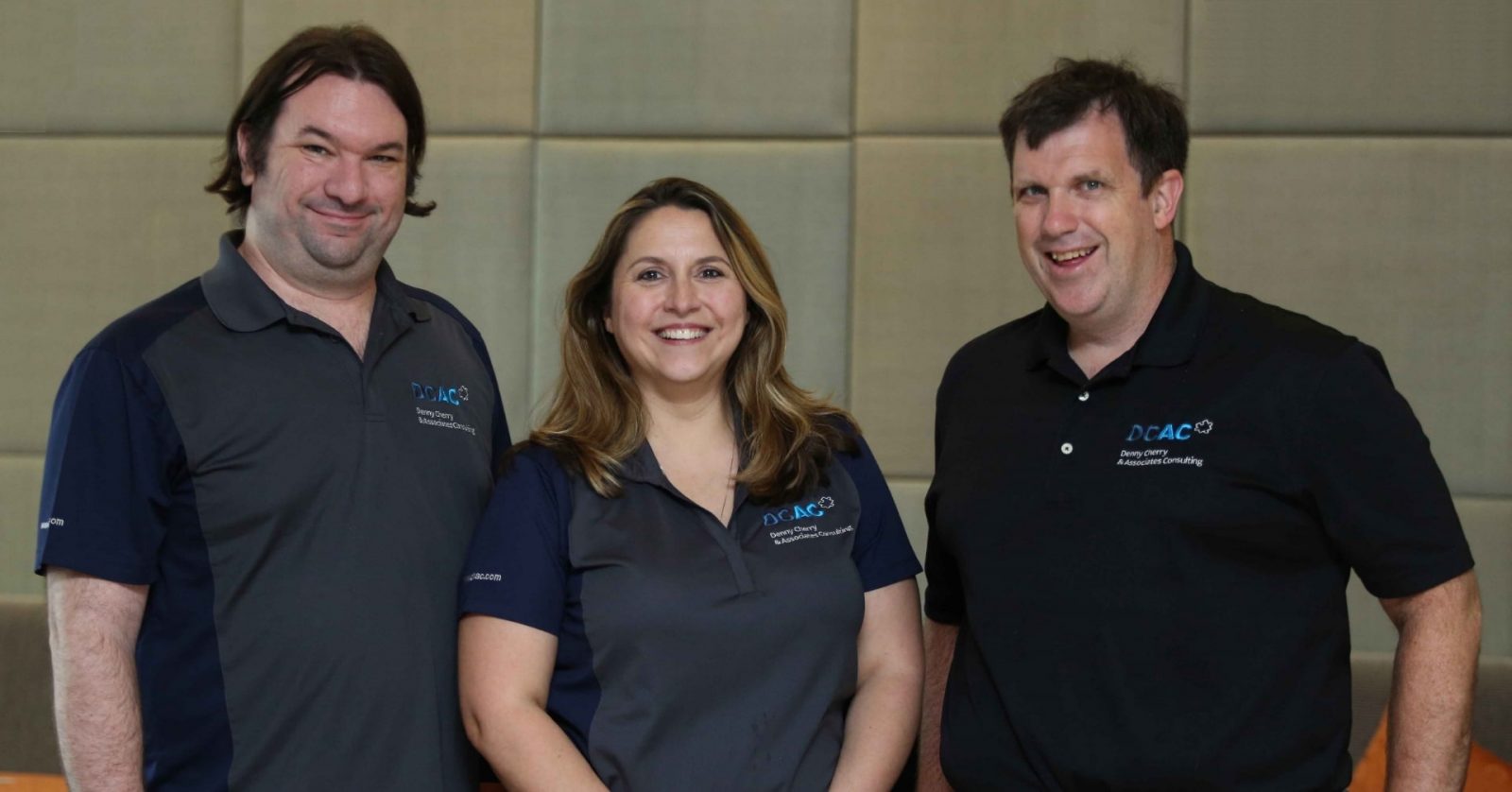 – Tell me about the biggest problems at the very beginning. What was the hardest for you?
Denny: The biggest problem at the beginning of my consulting career was keeping the sales channel full. As the company and our reputation grew, I was ending up having to do more and more sales calls. Eventually, I was working 60-70 hours a week between sales and consulting. That's when we branched out and brought in a sales professional to the mix at DCAC, allowing me to take the majority of the sales focus off of my plate.
– Have you ever used some investments?
Denny: We've never needed outside investment at DCAC.  I started the company with a small loan from myself to the company (a few thousand dollars) and that's it. The reason why we have no overhead other than salary and other things like healthcare and retirement costs. We have no offices, and clients pay for travel when we come onsite. This all keeps our expenses pretty minimal.
– What would you do differently if you had to do it all again?
Denny: There's no much I would really change in my career so far. I've been pretty lucky so far.
– What are your company's aims of 2020?
Denny: Our goals for 2020 are to continue to grow our customer base and our knowledge of the data platform and cloud platform space.
– What are the IT trends in 2020? What do you think about AI?
Denny: I see a big trend as continuing to be the cloud. I see more and more companies continuing to push services to the cloud as they continue to try and cut costs. Lots of companies will move forward in the AI and ML space as they move more and more into the cloud. The trick will be making sure that AI and ML make sense for the companies that are using them.
There are places that AI can make a lot of sense, and there are places where it can't.  Helping to answer customer questions without a need to involve a person, can make a lot of sense. Using AI to handle human-resource type of issues wouldn't be the best use of the technology, as those answers can have legal implications. So it'll be better to handle those by a person.
– You have written 2 books. How long did it take for you to write each of them? Which do you like more? Was it easier to write the second book with co-authors?
Denny: I've actually written 7 books as either the author or co-author. Most books take months to write.  When you have good co-authors, then you can divide the work among several people and get the work get done quicker. Even if you are only writing one chapter, like I did with the SQL Server MVP Deep Dives Volume 2, it's still a month or so. A lot of the delays will be involved in waiting on other people.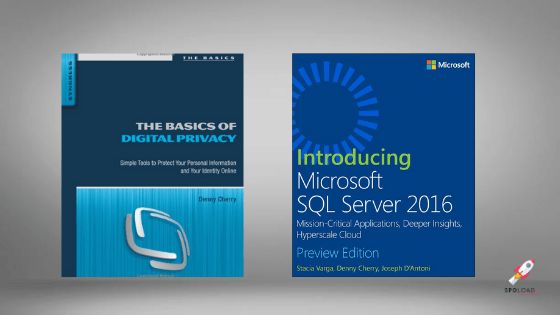 – What is the movie, that anyone should see?
Denny: The final Star Wars film. If you haven't watched the others, watch them first.
– Few words for young entrepreneurs. What is a must-have? And what they shouldn't do?
Denny: I'll go back to the answer I gave earlier. Find something that you're passionate about, and work on something in that space. Think of educating yourself on that topic as an ongoing process, rather than a finite thing. Getting my MVP certification enabled me in ways that simply "being good at databases" couldn't — it was an independent 3rd party assessment of my skills. The combination of pursuing something you love and working to understand it better than anyone else is a recipe for success. If all you're doing is chasing money, then you won't have enough drive to succeed. Doing something that you're passionate about will make you want to be better, and do better, which will lead to success.