E-commerce solutions for your business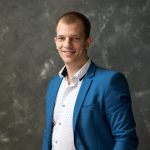 Max Babych
0
|
93
|
3
minutes
Business development
Marketplace
E-commerce business tools
Nowadays the growing number of technologies that can be used when you doing some business provides people with the ability to widen the channels where they can distribute services and solutions. Also, people get more variants of how they can do their business. That is the area where e-commerce development takes its position now.
The golden rule of business says that "Succeeded businessman buys cheaper and sell more expensive". Therefore, you can understand that all business is built on trading. People sell and buy anything from services and solutions that are the product of intellectual work and some material stuff too. This is the reason why the variety of sales channels is so wide when it is about business. However, the twenty-first century and the technology boom that comes from the USA provides business owners with the ability to create new trading capabilities by creating new selling platforms. That is why you can see a growing number of websites that is probably engaged into e-commerce website building strategy.
This means that in the contemporary world it is really needed to imply the latest methods and technologies into your business activity to grow and become more competitive. Web development e-commerce solutions provide owners with such a possibility. Business e-commerce helps people to transfer the whole or just part of their activity into a webspace. First of all, that is the way of decreasing the costs which are usually spent on staff and store maintenance. Secondly, an e-commerce site helps to make some of the processes automized that increases the speed of your enterprise's work and of course improve the quality of services by delegating some functions to software. For example, online bots based on machine learning technology can communicate with the customer and there won't be any quarrels. Finally, excluding cost economy and increasing of performance online business owner gets an opportunity to rapidly adapt any trend or technology that will increase competitiveness indeed. Ecommerce is more flexible than making business in our reality.
There are plenty of reasons why almost every business owner should turn to e-commerce web developers. However, the general reason is the huge variety of abilities, which any development company could provide you with when it is about online store creating. Regarding to the number of languages that are being used in programming you can imagine what programmers can do and what types of your desires can be realized.
Main e-commerce solutions
Website development seems to be a complicated task even for the customer of the product because of spending time on organizational moments. However, because of the increasing growth of the IT-sphere technologies develop too rapidly which means that it does not matter what features you want to be developed on your site – everything will be done through usual for development period of time. The growing number of languages and frameworks such as Laravel or Yii2 allow programmers to build websites with buying functionalities, editor rights for administrators, widened customer features to change what they want or to surf the resource faster, advanced frontend part with outstanding user's interface and experience. The product owner can control all of these processes in all stages of development.
End-to-end e-commerce solutions can be delivered being customized previously regarding the product owner's requirements. Modern development companies are client-oriented so it is usual for them to suggest something new for their customer or to follow customer's demands indeed. Also, it is a normal step for such companies to provide the best agile methods of development that finally make all the processes optimized in relation to time and quality.
Many e-commerce development services provide development of websites based on previously estimated technical tasks sent by a product owner. That activity allows developers and management team to select what type of development technique they need to choose. Therefore, frameworks and languages that will be used in the process of development are caused by choosing a particular technical task document and method of creating a website that depends both on customer and executor.
So after reading this article you may realize what benefits can be brought by using e-commerce solutions and transferring your business into the web.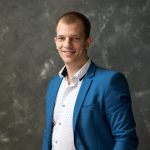 I am serial entrepreneur and IT professional. Launched 4 own products and more than 20 products for customers in SaaS and Marketplace industry
Can we send you our next blog post?
We'll send you about 3-4 posts a month. Only the best stuff you'll like.