How AI Can Help Your Startup's Products And Processes
6

min read
The global artificial intelligence (AI) market size is estimated to grow from USD 58.3 billion in 2021 to USD 309.6 billion by 2026.
However, although AI's transformative capability unfolds, decision-makers in small enterprises are still working out if they should integrate it into their value-creation policies. The answer is yes!
Due to the availability of reasonably priced, ready-made AI software to augment business operations, super-smart automating has become an actuality throughout a broad diverse range of applications.
Now, if start-ups and small firms can incorporate AI into their processes, their businesses will undoubtedly improve. Are you a new business?  Then here are the ways in which AI can help you take your numbers up a notch!
10 Ways in Which AI Can Help Startups Improve Their Business
Let's go through some of the proven ways how AI has the ability to drive innovation in your start-up in 2022.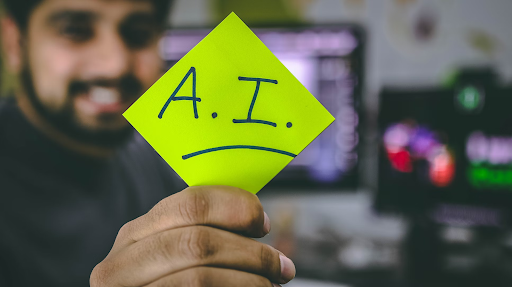 1. Analyze Data
Startups and SMBs (Small and Medium Businesses) do not enjoy the same advantages and benefits as big corporations. With the support of AI, they can make the most of whatever they already have and operate more efficiently with it.
Predictive modeling techniques and big data analytics can be used to examine CRM (Customer Relationship Management) data, allowing you to find things that manual evaluation may have overlooked.
As a consequence, you'll be able to strengthen your strategy and increase customer retention significantly.
For startups, AI is a valuable asset that can help them produce the best and operate at maximum efficiency. However, since you are still figuring out how to put your resources to the best use, you need to know how to properly deploy AI in your business.
You could also look into implementing AI solutions for data collection. If you're just rolling out your data process, you can choose to purchase datasets collected at scale by specialized companies that use these solutions to scrape data.
If you wish to understand the successful adoption methods of AI tools in your start-up or small business, you can click here.
2. Drive Sales
Despite the attention paid to giant corporations, SMBs and startups serve as the cornerstones of the American economy.
According to the Small Business Administration, there are over 30.7 million small enterprises in the United States, accounting for nearly 47.3 percent of the total workforce.
AI has evolved into the go-to technology for automated operations and increased profit generation, as more firms embed ML (Machine Learning) and AI within their plans.
Your leads may increase if you mix your strategic plan with AI. Furthermore, AI has the potential to boost average sales generation.
How? AI assists your sales reps in making better decisions in the long run and increasing income via customized sales cycles tailored to any customer's specific demands.
Hyper-personalization has become very popular these days, which is why employing AI-supported sales tools is a crucial step in optimizing the end-to-end sales cycle. It is a category of sales department innovation that will enable you to flourish as a business in the near future.
However, for the proper usage of AI by your reps, you need a technically skilled and able sales team. You can read all about how to build a sales team for your startup here.
3. Secure Your Business Passwords
When you own a startup, a primary priority ought to be data security. Particularly when your team uses a variety of techniques and profiles for working remotely, internal workflows, and customer interactions.
Make sure to look for the finest password manager alternatives on the internet. Only then, you will be able to select the best password manager, which can meet your requirements and fit into your budget. Following this, integrate it in your operations.
Instead of relying on your staff to create their individual passwords or keep them inside a safe location, use a convenient, smart AI-based alternative to take care of these activities.
The AI software you choose should be simple to deploy and have a wide range of functions to keep the data secure and ensure quick retrieval.
4. Streamline Email Marketing
When it comes to consumer outreach or B2B marketing techniques, email marketing counts among the most effective marketing tools at your fingertips. However, you are required to minimize the uncertainty.
Ascertain that you integrate AI with your startup's email marketing approach — in order to realize the full potential of each email you compose, share, and achieve favorable results.
You can additionally employ cutting-edge email scoring software to get a detailed insight at your mailing list and provide actionable information.
An intelligent AI-based email platform will show how your receivers are likely to connect to your messaging, allowing you to tailor the texts for enhanced engagement and conversion.
Since you are still attempting to allocate your resources optimally as a startup, you will need to invest wisely in your email marketing AI tools. Here are eight tips and tools for cost-effective email marketing that have been proven to give results to SMBs.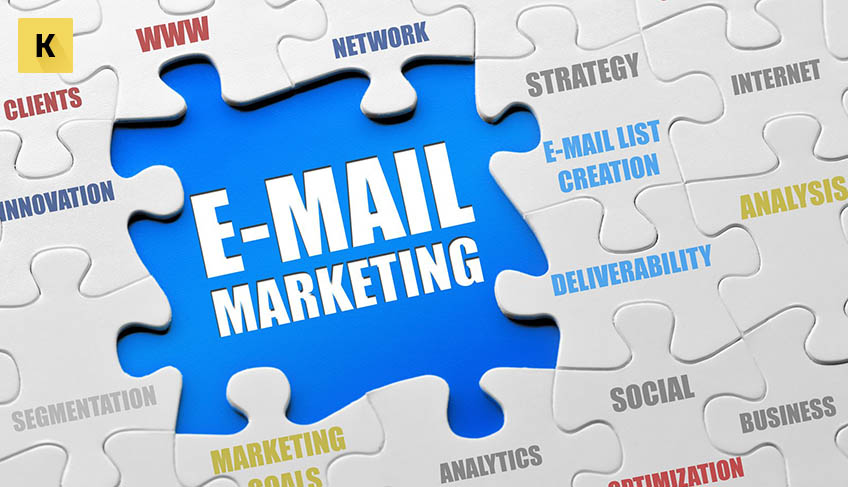 5. Optimize Hiring
Artificial intelligence has the potential to significantly improve the employment process.
By removing manual intervention from the equation, the entire hiring workflow turns faster, smoother, more equitable, and produces better results.
Different AI-based applicant tracking systems, for instance, can assist with managing staffing requirements.
You can use AI software to evaluate candidates' abilities and personas before recommending the best. Obviously, the computer isn't supposed to finish the procedure and arrive at the ultimate decision.
However, it does make the management's job easier. Reviewing resumes, holding tests, and evaluating test results are all tasks that AI technology can help you with.
6. Enhance Customer Service via Chatbots
Think of setting aside resources for AI chatbot tech — to help your customer service department innovate. Your startup's customer service representatives can be helpful in your sales and marketing initiatives.
However, you must equip the team with the correct technology to realize their full potential. In several ways, artificial intelligence is changing the digital marketing scenario. Chatbot technologies are paving the way for conversational technology all across the internet.
A  chatbot can take care of routine chores and take advantage of upselling as well as cross-selling possibilities, freeing up your workers to concentrate on more difficult jobs and problems.
It's true that chatbots play a huge role in the success of startups and small businesses. But as an entrepreneur, you need to be aware of the multiple other uses of this technology.
7. Track Competitors
To compete for market share, startups must maintain track of their competitors. As a result, you must be on the lookout for your competitors and seize opportunities the moment they arise.
Some AI systems can now supply you with valuable, real-time information about your competitors' activities.
It is not always feasible for manual analysis to keep track of what your competitors are doing in the ever-changing business climate.
And, when it comes to catching up with the competition, industry professionals concur that Artificial Intelligence is a must-have for small businesses and startups.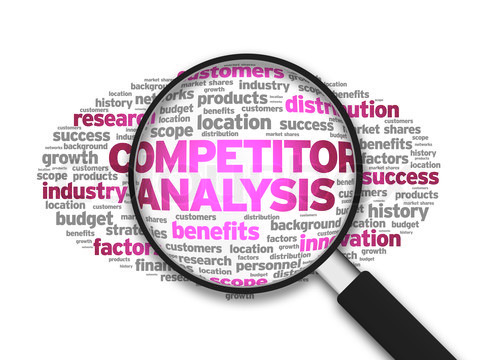 8. Help in Scheduling Meetings and Tasks
You can use AI to create smart meeting scheduling aids. Simply copy and paste the personal assistant's email address into the 1st email. The sophisticated algorithms will do the rest.
Again, as a startup, your team will have a never-ending list of to-dos, tiny initiatives in the pipeline, and enormous ideas.
It could be difficult to keep everything organized. However, with AI software, your employees can start allocating your resources to your projects and tasks automatically.
The system generates a complete timesheet when you map your sources of data. It can then begin arranging your resources and making suggestions for how to best use your time, based on that information.
Following this, it can compare the approximate date, money, and other expenses to the actual expenditures.
9. Design a CRM
Many of your regular chores can already be automated with Customer Relationship Management (CRM) software. This technology can be brought to another height when coupled with AI.
The CRM industry's largest companies are putting resources into building novel AI technologies and apps.
Intelligent forecasts plus individualized recommendations — such as whether a sale holds the possibility of closure or the subsequent steps you must take to have the best shot at winning the negotiation — are among its features.
An AI CRM may also improve insights, analyze opportunities more thoroughly, and generate completely autonomous chatbots.
10. Use Voice Assistants
You can improve your AI tech strategy by utilizing what you already have.
Why not make the most of the multiple hours your smartphone spends in your hands each day?
Siri, Alexa, and Cortana are a few examples of digital voice assistants that can assist you with several other things apart from giving the weather forecast. You can safeguard your home with your voice assistant, depending on the amount of integration.
The same phenomenon is applicable at workplaces as well. Even while driving to a meeting, you can check your calendar and share a text while your hands are occupied with the steering wheel.
Conclusion
AI technology is enabling startups all over the globe to reduce financial risk and increase the efficiency of operations.
You can have no trouble navigating through this innovative tech in 2022 and the future if you have the correct AI technologies at your disposal.
Let us know in the Comments section below in what other ways do you think AI can help your startup's products and processes.