How to design a mobile App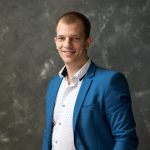 Max Babych
0
|
12
|
4
minutes
Mobile Development
UX/UI design
Can you imagine at least a day without your phone? I suppose not. We have everything stored on our devices: calendar with the list of meetings, contacts, books, games and so on. We watch movies, read the news, chat with friends and it's everything with the help of our portable devices. It's not surprising that companies strive to make not only a web version of their projects but also mobile ones. In such a hectic way of life, it's much easier for users to get everything just in a few clicks no matter where they are. But what are the main steps in designing mobile apps?
How to design a mobile app:
1. Concept and the goal
The first and the most important step to take is to define your idea and goal. Answer the question of what goals do you plan to achieve by creating and releasing your own mobile application?
You should know what you're aimed at from the very beginning or creation of an app won't make any sense. Moreover, when you hire some people or find partners, they also need to know the direction your company will be moving in. Actually, it is one of the hardest steps, so it will surely take some time.
2. Business analysis
When you have the idea and the goal, you need to research the market. It is no wonder that there are about 3.8M apps on the Google Play and about 2M in the AppStore. So, be ready that your idea is not only taken but also might be implemented very good. You should test these applications and find out what gap they have. Try to find what new features you can bring, how you can distinguish your app from other competitors. Read user's reviews to find out what they like and dislike about the apps. This step includes also defining your target audience, especially what applications your audience and audience of your competitors use and if they coincide with each other?
3. Design
The next step is creating a design. Some companies launching an app don't pay much attention to UI/UX design. And this is the most terrible mistake since the first thing a user sees is actually a design. The more attractive and user-friendly it is, the higher chances are that the user won't leave it after a few clicks. At first, try to sketch your ideas on the paper, it is a good way to put your thoughts in order. After that, you can create an interactive prototype and it's the right time to find a UI/UX designer and then developers. Prototyping involves creating a map that visually demonstrates all the functionality of the application, the product screens and the links between them. The design of the future application involves the creation of graphic elements for the entire application – screens, that is, background images of tabs, images for the main screen, icons for the entire application, heads for specific pages, custom buttons are created. At this stage, it is very important to create design and prototypes in accordance with the target audience.
4. Technical specification
When you know what you want your app to look like, it's high time you decided on technical aspects of the development. You need to make a decision regarding OS to support (iOS/Android/Windows OS etc) and whether you want a native app or a hybrid one. Except for it, describe your mobile app in details: what does this or that button, what happens when you fill in this or that field and so on. It's better to involve developers in this process so that they will be able to clarify everything from the very beginning and won't be confused later.
5. Development
When you have your technical task written, the coding process can be started. How many developers you need depends on the volume of the project and the development approach. Developers create an app in accordance with the technical specifications, so make sure it is clearly written and all the details are included.
6. Quality Assurance
This step is no less important than the development itself. At various stages of application development, internal testing of the application is required, both on simulators and on real devices. The purpose of the test is to make sure that the application's interaction with the hardware and OS of smartphones and tablets will be exactly the same as expected at the prototyping stage. It is very important to find bugs before the user does and make sure you don't release an unfinished product.
7. App release
This is the step you and your team have been waiting for since the first day. After the bugs are identified and fixed, you can start publishing. To do this, you need to register a developer account in GooglePlay / AppStore and apply for the publication of your application. The cost of registering a developer account in GooglePlay is $ 25 at a time, in the AppStore – $ 99 per year.
8. Maintenance after the launch
One more important step in the development cycle. After the launch some post-release bugs can be found. The information about them is transmitted as an error report and depending on the severity of the problem it should be either fixed immediately or put off until the next version of the app.
As you can see, the creation of even a small and technically simple mobile app is a complex process that requires precise implementation of each stage and involvement of the whole team. A clear goal as well as technical specification are important and determine the direction of the entire work. Don't forget that app creation doesn't start with coding and doesn't end up with its release. Launching an app is a great idea, however, you should be ready to face competition because the majority of businesses tend to expand and make their services more accessible. We hope that this tutorial regarding designing an application will help you fill a specific market niche and reach the goal.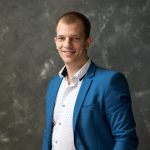 I am serial entrepreneur and IT professional. Launched 4 own products and more than 20 products for customers in SaaS and Marketplace industry