How to redesign a website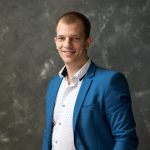 Max Babych
0
|
9
|
4
minutes
Sooner or later, the majority of companies face the task of redesigning a site. When is it really necessary? How to redesign correctly? Where to begin? We decided to write an article and to answer the most frequently asked questions.
How to approach your website redesign
First of all, make sure you need a redesign, or maybe there is another problem? Maybe everything is fine with the site, but you just wanted some changes? This question is rather important because there are cases when users did not like the new website design and the owners had to return the old one.
To prevent this from happening, talk to your users. Do you have a group in the social network? Do a survey or open a discussion – you need a redesign or not. If the majority is against – better do not start (unless, of course, you do not make a change due to lack of functionality or slow work). By the way, during the discussion, you may be prompted with problems with the site, which you did not even know about.
If the redesign is still a necessary thing to do, follow this plan of action:
Conduct an analysis
Look carefully at the site. Yes, you already know, what you want to change but you may not notice some little things that can create additional problems afterwards. Therefore it is better to check everything one more time.
Choose what to leave
Will be the sections changed? Maybe some of them are completely irrelevant. Do you need to change the logo? What about a set of colours? Look at attractive and good features your website has that you must definitely leave.
Look at the competitors
Look at your competitors – on their sites you can notice many interesting things that you can implement on your site, so that you do not add it later, and do not have additional expenses – it's much easier to do everything at once. Look at the functionalities and features you wanted to add on your website. Maybe, they do not look so attractive on web pages, especially on a website for business? Try to find some gaps in their designs that you think might be rather useful.
Think over new functionality, structure, and appearance
Now the most interesting – having analysis of your site, the analysis of competitors and a list of what should remain, you can think over the structure, appearance, new functionality of the site.
Make a technical task for the developer or designer
Based on your ideas, write a detailed technical task for the developer, designer or agency that will work on your new site. Try not to forget to include anything important, in order not to do the redesign again.
Check everything by yourself, hire a tester, ask your friends to look at the updated site, it should work like a clock. Do not be in a hurry with presenting it to your audience, better a little later, but to provide users with an impeccable product, which they, and you will be satisfied with.
Answers to the 5 most frequently asked questions:
1. What does the redesign include?
In addition to changing the design itself, the redesign of the site may include changing the structure of the site, installing a new content management system, expanding the functionality, simplification of navigation, optimization of site modules.
2. What tasks are solved during the redesign?
The main tasks redesign can deal with are:
expand the functionality of the site and improve its usability by taking into account the latest trends
make the site more attractive, fashionable, and stylish.
3. How often should I redesign a website?
An ideal case it that the site's redesign is implemented every year – to be sure of the time, fashion and growing demands of users. But a more realistic and still acceptable period is about one and a half to two years. This term can be reduced due to various circumstances, such as changing the owner and / or subject matter of the site, expanding the range of services, too much inconvenience to the user, etc.
4. Is it necessary to make changes in the logo?
If you think that your logo is not good enough, it would be rather difficult to make a new design with an old logo. However, if your logo is well known it would be better either to leave it the same or to make some minor changes so that it would be still recognizable.
5. How can I check the results of the redesign?
The best way to check the results of the redesign is to compare conversion rates, the time spent on the website, purchase rates, and the number of new users.
We have a real example of an increased conversion after a website redesign. Our client has an e-commerce business and came to us with the question of how is it possible to solve this issue of low conversion. We have suggested trying the redesign, since the design has been the same for already 3 years. We have made some changes in the design itself, improved usability and updated the content according to a new interface. The following chart shows that when we presented a redesigned website, there was a significant increase in conversion rates.
The question of how to redesign a website is rather complex. It should be approached taking into account all the details to make it more user-friendly, attractive and faster. Most website owners are interested in the issue how often should they redesign their sites. But there also not less important questions we wanted to clear up in this article. If you have other questions, feel free to contact us, we'll be glad to help you.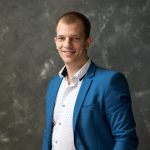 I am serial entrepreneur and IT professional. Launched 4 own products and more than 20 products for customers in SaaS and Marketplace industry