How To Start Your Digital Transformation with AI in Your Startup
7

min read
Nowadays, every company that wants to keep a strong position in the market needs to transform into a digital business. Startups in particular can benefit from digital transformation as they can make the transition faster and usually more effectively than enterprises.
Therefore, regardless of whether you work for a leading enterprise or you are part of a startup, introducing digital transformation will surely accelerate the development of your business.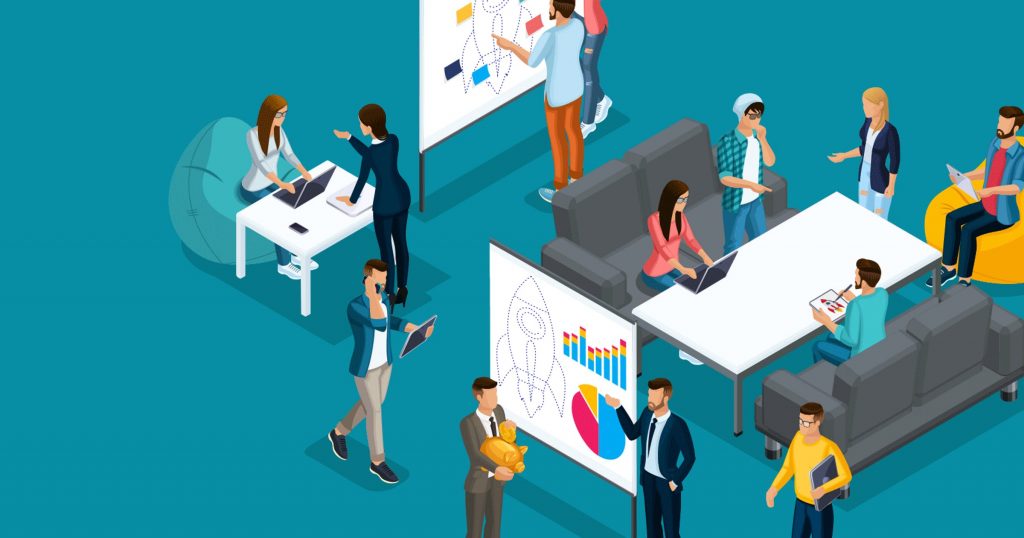 Artificial intelligence plays an important role in changing the way people live and work. It allows companies to automate time-consuming tasks and facilitate their daily duties. Now, you will find out how services like AI consulting impact the digital transformation of companies.
98% of companies that utilize AI to power their digital transformation generate an additional 15% in revenue – According to Infosys survey
But let's go over the basics first.
What is Digital Transformation?
Digital transformation can be described as a series of changes in an organization's processes, culture, and used technology in order to increase productivity and improve performance.
Benefits of Digital Transformation
The main benefits of digital transformation for businesses include the following.
1. Customer Insights
Data analytics enables companies to better understand customer behavior, needs, and experiences. These insights are crucial for managers who can finally make informed decisions and create customer-centric business models.
To obtain customer information, a team of data scientists needs both structured and unstructured data, which includes customer personal data and social media metrics. After processing this data, companies gain insights and can now offer their customers personalized experiences, which directly translates into an increase in the conversion rate.
2. Increased Efficiency
One of the main objectives of digital transformation is automation. This includes accelerating processes through the automation of various operations. Most of the time, bots outperform humans for repetitive tasks and can run non-stop while maintaining the same quality. This gives companies a great chance to increase the productivity and efficiency of their operations and allows employees to concentrate on more creative tasks.
In addition, automation and advanced data analytics enable companies to introduce improvements in their operations and prevent errors that may appear in the near future. All thanks to data analysis that can be carried out in real-time.
3. Increased Revenue
80% of executives at organizations with mature digital transformations said their efforts have resulted in increased profitability – According to SAP Center for Business Insight and Oxford Economics
Artificial intelligence enables entrepreneurs to make better decisions, improve the quality of services and products, and reduce wasting resources and time. All this results in lower costs and greater customer satisfaction, which enables companies to grow and generate more revenue.
How to Lead a Successful Digital Transformation?
For companies that are still based on, for example, traditional retail, digital transformation means creating digital products such as e-commerce platforms and mobile applications. For companies already using different technologies, digital transformation means changes in core processes and educating employees who need to adapt to the upcoming innovations.
For digital transformation to be successful, it must be based on a solid strategy. The entire transformation process takes time, effort and, of course, money. For startups, budgets tend to be tight, so it's important to first create a reliable digital transformation strategy that will lead to success.
"The reality is, many digital transformations fail because companies aren't integrating their business and technology strategies from the start. It's imperative that CIOs know how to quantify their progress with AI and digitization technologies and understand how to effectively communicate this value to key stakeholders." – Chris Bedi, CIO, ServiceNow
What Do You Need to Know About AI?
Artificial Intelligence (AI) is a combination of different technologies that together enable machines to understand, learn and act to perform tasks that were performed by humans because they required human intelligence. The expression artificial intelligence refers to the intelligence demonstrated by machines.
The main benefit of using AI-driven machines is that they don't need rest and generally make fewer mistakes. Artificial intelligence has already been adopted by many companies, both large corporations, and SMEs. It serves both entrepreneurs by reducing costs and clients who enjoy better customer service and overall experience.
AI will double annual economic growth rates by 2035 by changing the nature of work and creating a new relationship between Man and Machines, increasing labor productivity by up to 40%. – According to Accenture research
More students are looking to increase their knowledge in the field with certificate programs and full master's degrees in Artificial Intelligence. This will undoubtedly speed up adoption exponentially in the coming years.
Artificial intelligence combined with digital transformation efforts gives companies multiple opportunities for cost optimization, flexibility, and overall improvement of different processes.
Many people think of AI as the technology of the future, but this is misleading. Artificial intelligence is already widely used by companies of all sizes and operating in various industries. It is important to educate employees about the new opportunities resulting from the implementation of AI solutions. This technology is here to support them, not pose a threat.
How to Lead an AI-Driven Digital Transformation for Startups?
Startups can benefit significantly from introducing digital transformation based on artificial intelligence in their organizations. As they generally operate faster and have an organizational culture open to change, they can generate a competitive advantage over large companies.
Below are the most important things to keep in mind when carrying out your AI-powered digital transformation.
1. Create a Strategy and Stick to the Plan
A digital transformation doesn't happen overnight, it takes months of regular efforts which have to take place while your company operates as usual. That is why it is crucial to make detailed, step-by-step plans and set realistic deadlines.
This doesn't just apply to IT companies; the scope of your business can be different. For example, you can use useful strategies in the real estate market.
Big projects, such as implementing AI-driven solutions in a company's processes, are always difficult and require people to learn new skills. Make sure you choose technological innovations that will provide maximum benefit to your business. It is an expensive process, so choose wisely and think about all possible aspects, such as budget constraints, the time needed and the attitude of your employees.
Now that you've got your transformation strategy in place, it's time to start the process. Don't get overwhelmed by everything that has to be done, you'd better focus on one step at a time – don't worry, you'll get there. The most important thing is not to give up when you encounter new obstacles and to continue the process.
2. Take Risks and Accept Failure
Every change requires taking a risk. Digital transformation is a huge project that requires both management and staff to introduce innovation to their daily routine. Every organization is different, so some solutions will work great in one place and not in another. And that's okay.
Accept failure and think of each failure as a step in finding the best solutions for your business.
3. Focus on Long-Term Change, Not Short-Sighted Effects
Digital transformation is a long process. Implementing AI solutions in various aspects of your business takes time and a significant investment right from the start.
Unfortunately, the results will not be visible immediately, but on the contrary, the real effects will come months or even years after the successful transformation. It is an investment that can secure your company's position on the market in the future.
4. Create a Digital Culture
Orienting your employees to the innovations you plan to introduce is crucial for the success of the entire project. Employees are the best source of information on what areas of your company require transformation and how various processes can be improved.
As a leader, try to promote an atmosphere of openness to new ideas and focus on cooperation and development. Make people feel that they are a valuable part of the team and that you all have the same goal. Educate them about the latest technology developments that can accelerate your business growth.
5. People Drive Change
If you want the digital transformation of your business to be a success, everyone has to be on board with the upcoming changes. All transformations, even though they are based on adopting new technology, are first about people and their initiatives.
Make sure you have the right team to lead your organization through all changes. You will need leaders with an understanding of the processes and with practical experience. Moreover, you need professionals specializing in AI-driven solutions such as data engineers, data scientists, AI experts, and business intelligence consultants.
Most importantly, engage your current employees in the whole process. Get them excited about upcoming changes and make them understand how they will improve their work. Communication is the key, share relevant information with your team and arrange a safe environment where everyone is open about their concerns.
With the right people leading your digital transformation and the approval and support of all team members, you can be sure that this great project will be another milestone in the development of your startup.
6. Seek Expert Advice
If you are still not sure which AI-driven solutions are right for your company, contact AI consulting experts. They will help you choose the best solutions for your digital transformation! The most effective technologies include machine learning models, artificial intelligence solutions, data science and analytics, computer vision, and data engineering services.
Key Takeaways
Now you have all the information you need to start your digital transformation with AI-driven solutions. Be sure to follow these simple steps:
Create a step-by-step strategy for your digital transformation
Inform your employees about the upcoming changes and offer them the necessary help
Be prepared to take risks and accept failure
Focus on long-term results
Remember that people drive change, promote digital culture in your company
Get in touch with experts who will help you get through the process successfully
Good luck!