It's going to be a bang this year! The most important trends in web design 2019
6

min read
A lot of white space, bright colors, extroverted typography, and an empathic design: this is what web designers expect this year. We explain what's behind the trends.
Also in the coming year, there is no exception: in web design, nothing is as constant as change. In addition to long-term topics such as a good performance, there are many new things on the technical side – for example, that web designers will be able to write JavaScript more modularly in the browser using ECMAScript modules and deliver smaller bundles. Or that the CSS grid is finally available in all browsers. In terms of design, the trend is away from the individuality and the new, which has been so important in recent years. Now a clearly structured user experience is in the foreground, which at the same time creates recognizability. Above all, background information on products and an emotionally compelling product story are becoming increasingly important. So what should Web designers consider in the coming year? There are now the most important trend topics.
Individuality despite unification
In addition to special and elaborate landing pages with lots of gadgets and lots of animations, the standardization of layouts remains in focus. For example, blogs and reading platforms will adapt in 2019 to the simple layout of the market leader Medium with its easy readability. And with social media and communication platforms, the so-called stream layout continues to spread. But Chatbot and Messenger layouts are increasingly used. It becomes interesting, if and how companies manage, despite the unified layouts, to make their brand recognizable. It has already become apparent that companies have to set a course for this and that the economical design has to work extremely well. Web designers need to fine-tune typography, colors, and other elements to attract users' attention without compromising the readability of the text.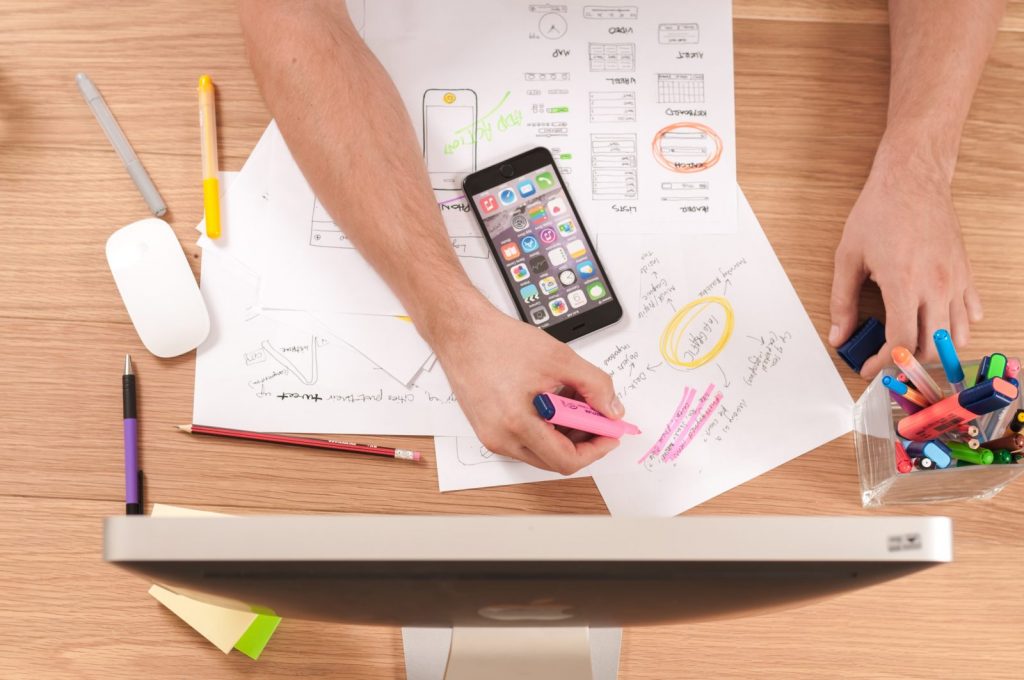 Bright colors and a lot of white space
One of the consequences of this trend is that bright colors are in vogue at Pantone 2019. That sounds like a contradiction to the development towards reduced web designs with lots of white space, vivid lines, and short texts. However, it is only logical: With the simple layouts, it is the small elements that must attract the attention of the visitor. And striking colors, extravagant ornaments or an unfamiliar graphic style are particularly well suited for that.
Meaningful typography
Even colorful types or even fonts with textures or gradients on a white or black background are best suited to stand out from the mass of unified, simple layouts. So far, it was only in poster design. On the Web, however, such typographic extravaganza was rarely found. This was mainly because most browsers did not support it. Now web designers with CSS masks and similar effect properties can display text with gradient or background image colors. Especially with teaser texts or product presentations, this can be used effectively, as Apple shows on its current product page for the new iPhone. In general, good typography naturally gains in importance in simpler layouts. The choice of scripts is increasingly coming into focus. While web designers used to experiment with typography much at the expense of readability, today they tend to rely on contrasts and combine a prominent font with good readability. Often, therefore, we see on colorful backgrounds or photos fonts that are so bold that they remain readable despite the complex background. Technically, the modern browsers now also come up with variable fonts. This allows web designers to provide a single font with any number of cuts, widths, glyph widths or embellishments – and all this with low load times.
Hand-drawn graphics
Hand-drawn or painted elements are intended to bring variety, individuality, and recognition into simple web designs – not just in blog posts, but also in the icons of the user interface. Two significant brands that have consistently implemented this are Dropbox and Mailchimp. The well-known newsletter provider, for example, has completely redesigned its design. Logo, typography and color palette should give the brand stability and recognizability. By contrast, the scope for hand-drawn illustrations and animations is greater. This reflects the creativity and emotionality of the brand. "Our new system for illustrations, animations, and photos is the perfect counterpoint to the standardized basic elements of our brand," the company writes on its website. But even smaller providers such as Intercom or Basecamp want to stay in positive and personal memory for some time. This trend will continue in 2019. Although some may find the sketches childish or even clumsy, people are tired of seeing the next interchangeable business site. A drawn layout is perceived by many users as more personal, individual and friendly. And so, the friendly grinning mail chimp monkey has recently borrowed the logo on a banana yellow background and has received hand-drawn animal colleagues like a bird or mushrooms, with whom he can talk. This creates a coherent story that appeals to us, no matter whether as a private person or a professional and makes you happy.
Accessibility & virtual reality
Topics such as accessibility and machine readability of web content will be even more interesting in 2019. Sufficient color contrasts, readable font sizes, and a linear logical layout are required here. That virtual and augmented reality technologies rely on web content to be accessible to machines and processed and output through audio or video supports this trend. The welcome side effect: people with screen readers or other aids benefit from it. Thus, the previously neglected issue of accessibility receives new incentives. And socially and politically, the topic is gaining in importance. Thus, it is also a marketing tool, because it sets a company apart from the competition – and every new user ultimately means more money.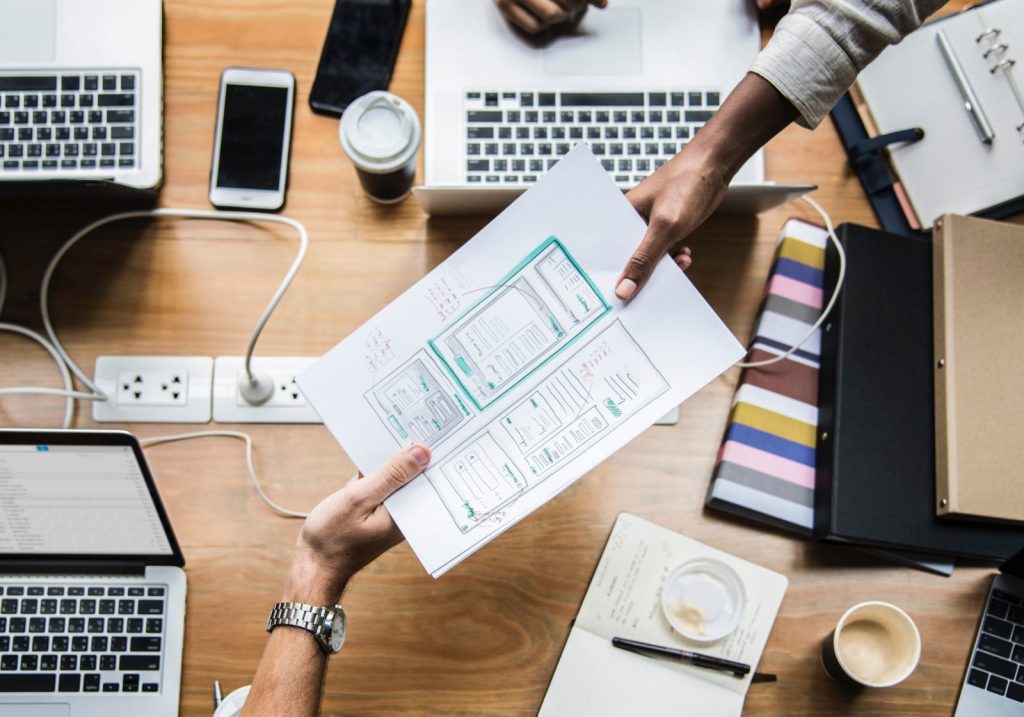 Artificial & Collective Intelligence
Artificial intelligence cannot be separated from our lives today. What's interesting is how web designers can use the data and results. However, relying only on user data and machine learning software would often be a fatal mistake. For example, in a mobile map and navigation app. If an app developer here would only collect the data of the motorists to calculate the fastest route, he would get into the devil's kitchen. The software always has to check whether a driver has met the speed limit. Artificial intelligence, on the other hand, is helpful if the map material has not yet been updated after a construction site, and users of the app can also incorporate the new features. In the coming year, designers and developers will, therefore, have to work together once again on concepts that transmit the content as flexible and easy as possible to the machine and the person – regardless of whether someone reads a website on his smartphone in the sun or with his smart glasses.
Empathic design
Actually, this trend can be seen as a kind of summary: the user is fully in the center of all decisions about a web project. It starts with the product orientation, goes through content and layout up to the performance. Companies can also take off emotionally by telling stories about the origin of a product or its sustainability. Because locally produced, packaged in beautiful paper instead of plastic film, products always score points over cheap disposable items.
In addition, privacy has gained in importance. And not only by the General Data Protection Regulation (GDPR) but also by the misuse of data for promotional purposes or brilliant hacks – like the recent Facebook, where millions of private Facebook data were publicly available. The uncertainty and lack of transparency in smart systems and artificial intelligence are worrisome for many users, and some even discourage their use. No wonder then that companies like Apple actively advertise that they handle user data carefully (allegedly different from the competition). The stock market is rewarding this promptly with record figures and shows that the trend here is away from the data-selling advertising service. Web designers can use that. For example, by designing cookie banners in a clear and understandable language that gives users a real choice in terms of advertising and privacy. As unpleasant as the topic is, who would like to offer its users a good experience in 2019, should spend a lot of time on it.
What's coming, what's left, what should I do?
It is always difficult to classify trends correctly. Should a company overturn its entire design for a trend that might not work well or become old-fashioned in half a year? Well, there are trends that everyone should take seriously. A good performance is definitely one of them. For other developments, a web designer should think twice about joining.
Hand-drawn graphics, for example, may give an impression, but they need a harmonious design, an experienced draftsman and must fit the product. In general, fast-moving trends are more suitable for small and agile projects, such as landing pages. Long-term trends make sense, even on the websites of long-established companies.