Launching a marketplace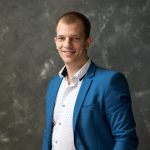 Max Babych
0
|
11
|
6
minutes
Launching the marketplace: 7 time-tested strategies
For any developer, creating an online store is always a difficult task. The main feature of this work is that it is necessary to meet the needs and establish cooperation between two types of users: sellers and buyers.
It makes no sense to run an online site without hard work through both types of accounts and make sure that their number roughly corresponds to each other's needs. Why? Let's think together.
What happens to the market, if there are many sellers, and there are almost no buyers? Sales are few, and so your employees will reflect: is this market worth our time and energy? Over time, they will surrender and leave.
At the same time, if the number of buyers is much higher than the number of sellers, should the buyers be delayed? Especially if you need help choosing a product? They will not waste time searching and will go to your competitors.
That is why in the process of preparing the market for release, it is necessary to check the activity of both sides. We have found for you seven strategies that many consider useful.
1.Preliminary registration of buyers
Have you ever tried to launch a new marketplace? How do you think, do you have to be in the first place, if you do not make any preliminary efforts? Sales volume should be obvious to sellers from the first day, as well as established feedback and positive user feedback. Among other things, it will set up sellers and they will diligently try for the benefit of the company.
Proceeding from this, a few months before the official opening day of the online market, you can launch a page-teaser, which will attract potential customers.
The preview page creates a unique platform, gathering some amount of clients for the enterprise even before the official opening. It also creates a platform for further promotion and increases the number of users. So at startup, you will already have some audience of potential buyers.
2.Free money for customers
It is useless to throw the page "give us your email" in the Internet space. Offer people free money on the account as a bonus for the fact that they subscribed to your updates even before your launch. Even if it's only 5 dollars. Why should you do this?
First, in this way you increased the number of incentives for registering real people and proved that behind the first page is a strong team, capable and real.
Secondly, the economic side is slightly more profitable than it seems at first glance. Here, you attract a certain amount of customers with this offer. But the sellers of your company, you offered, for example, 70% commission. As a result of simple calculations, virtually every buyer does not cost you $ 5, but $ 3.5.
Let's reflect furthermore. What are free loans? How often do people spend it? And do they spend it completely? In addition, in fact, the really needed things cost more than $ 5, so buyers need to connect their own money. Thus, every 5 dollars pay off fairly quickly.
The most interesting moment at this point is a tremendous opportunity to make a dispatch to all registered customers with an announcement about the official launch of the marketplace and a message like this:
"Quite recently we gave you $ 5. Do not miss the opportunity to spend it! ".
Well, admit it honestly, would you come?
3.Viral loop
The next step after the issuance of 5-dollar loans is the dissemination of information. Give people the opportunity to tell others about you and do your work for you by inviting their friends. Recently, social networks and messengers are increasingly connecting to this mechanism. At the same time, people are encouraged by additional free loans.
What is needed from you? First, the development of a multi-level system with specific figures. Secondly, a user's visual aid in which all information about how many friends they brought and what they will receive for it will be displayed. And of course, the loans themselves.
System example:
5 friends – +10 dollars
25 friends – +45 dollars
50+ friends – 200 dollars
It is interesting that in practice quite often there are many people who bring more than 50 friends even before the official launch of the project.
4.Goods for free
This step is a sign of a great mind and a brilliant strategy, as it is beneficial for everyone. So, you gave the task to the customers: they invite their friends and get free credits, new users refer to old ones, etc. At this very time, you allocate on your still little active site page, which you call "free products." Then you are looking for companies that would be willing to offer several units of their product on the site free of charge until the official opening of the store. The time limit is limited and everyone knows this. But to buy something people will have to register! So if someone is not interested in a $ 5 loan, then you can lure them with 30 free products.
Let's consider one of the practical examples. It is worth doing because this is one of the rarest cases when the situation is really beneficial for each side. Think for yourself:
Customers downloaded a huge number of high-quality copyright products.
The sellers were able to announce themselves, they were recognized by a huge number of people, and as a result of such an exposure, their products formed a huge demand after the official opening of the store.
The company that created the platform, received several thousand potential customers due to this type of advertising. In addition, thanks to this strategy, they acquired not only an unimaginable number of customers but also started commercial relationships with the best sellers. Even before the official launch, the market was filled with products and representatives of vendors.
Is this not a comprehensive Victory?
5. Involving one side of the market using the opposite
So, you already have tens of thousands of buyers in free access. Now you can contact the creators of the content – even the same sellers of the goods – and tell them about these achievements. "There are thousands of customers who need your goods. Sell with us and expand your audience in this way. "
Think ahead of the terms of cooperation, the most beneficial for both parties. The combination of mutually beneficial conditions and the availability of customers can eliminate any risk – the main reason for fears of cooperation with new stores in the markets.
6.Terms of cooperation
An important point: the best sellers do not cooperate with anyone. They cooperate with the best. Therefore, before the start of cooperation, you really need to spend a lot of time researching and marketing to invent your own strategy in your niche. Remember: you are not new and not unique in your own way. Despite this, you can find something that will differentiate you from others.
What unique conditions can you incorporate into your principles of cooperation? Here are some tips that many companies have successfully applied:
Do not force sellers to be in your store only. And do not try to punish them if you see their products somewhere else. Better show that you have a high-quality platform and you do everything necessary for this. And your shop is worth the cooperation. Of course, so many may not give your market a chance, but who does not take risks – he does not drink champagne, right?
Offer sellers more than others. On average, markets offer sellers 50% of each sold or less. Give more, do not be greedy!
Let the sellers set prices for their products.
Sellers are better to choose by the quality of the product but do not find fault with every new product.
It's no surprise that few people want to invest money in a brand new marketplace. This is a big risk and there is always a chance to burn out and lose all the money. However, you can turn this into a profit and use small sizes and novelty as an advantage, not as a drawback, and attract new sellers in that way. Yet it depends on you how can you use it all exactly.
7.Formulate the target audience in all possible ways
Many companies were helped by the fact that before they launched their official online representation they already had certain acquaintances in different spheres and tried to spread the information about the launch of a new store in their space.
Do you have any familiar copywriters? Do your friends have their own websites? Are you subscribed to a specific blog? Or maybe just know the online site where you can post relevant information? Use all possible ways to tell about yourself.


Start date
Stock up with valerian. Or mint. Or milk. Or something else that calms the nerves. Using these methods and step-by-step implementation, you have tens of thousands of potential customers and a couple of hundred sellers. Remember that for every buyer you must have at least 5 dollars. When it comes to tens of thousands of customers, then in stock you should have just a huge amount. The decisive day, which will show whether you spent time, energy and money in vain or not. Will your idea fade or will you have to give up everything?
The mass newsletter is ready. You just need to click on the button "Send" and the announcement of the opening of your store will be scattered all over the Internet.
One company, acting on all these points, was able to receive $ 3,000 on the first day, of which $ 2,100 was credit. But the process has started.
As the practice of several enterprises shows, free loans attract many to register, but people are not in a hurry to spend this money. Yet it showed that the chosen strategies work. Most of the buyers are back to make purchases for their money. All sellers see a real profit during each day and therefore are not afraid of cooperation. The engine is started.
The combination of these strategies leads to a qualitative development of the business because its essence boils down to developing both sides of the market system at once. We invite you to try your own steps this way! Go through it all in practice and come back to us to tell about the results.
Posted by
February 10, 2018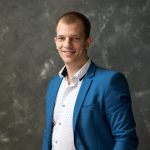 I am serial entrepreneur and IT professional. Launched 4 own products and more than 20 products for customers in SaaS and Marketplace industry