What Is More Important to Invest In: Logo Design or Website Design?
9

min read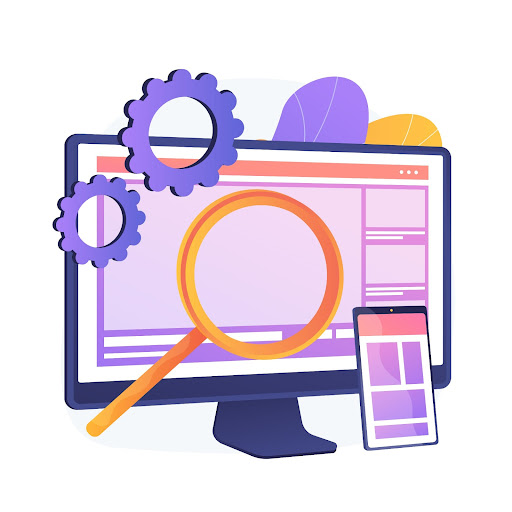 Should I develop a website, or can I sell offline, via social media, or on marketplaces?
Do I need to invest in logo design when I'm tight on a budget?
And if I need a website and logo, which one is more important to develop first?
You may face these and other similar questions when starting a business. A website and logo both differentiate your brand from the rest. And both affect whether prospects will remember your company or not.
For example, a generic logo will get lost in dozens of similar pictures. Skimping on a proper symbol from the outset is undesirable.
You may need rebranding to stay current and appeal to the audience. That's why opting for a cheap and rapidly designed logo isn't an option.
The same applies to web design. A website is your company's gate with all the needed information about what you do, sell, or write. It ranks in Google search results, attracting organic visitors.
You can build a store or blog with the best UX/UI practices in mind. It lets you practice frictionless home, category, product, cart, and checkout page UX. With everything going online, having a website is a must.
But is website design more essential than logo design? In this article, we'll determine what to invest in if you're about to take off.
What Is Logo Design Description?
Are you interested in designing a logo? You can opt for a design firm or come up with the idea yourself. But first, you need to get the point of what a logo means.
A logo is a graphic symbol for quick business recognition. It can take the form of a company name, abbreviation, letter, or drawing.
We see thousands of logos on products, buildings, billboards, and other places. They bombard us and compete for our attention. Why do they do that? All these elements help us remember the brand.
They set it apart in an overcrowded market when we decide to buy something.
Thus, logos are sales drivers if they manage to stay in prospects' minds. Your task is to choose typography, drawings, symbols, and colors to represent your brand's visual identity. Logo design is an act of creating a memorable mark, i.e., a logo.
Logos can be created both by your in-house designers, and logo design company.
Why do You Need to Design a Logo?
So why does a business need to have a good-looking logo? Let's consider the benefits of creating a professional picture closer.
1. Leaving a Lasting Impression and Attracting Attention
First impressions matter in the business world. You need to generate powerful visuals to remain in consumers' memories forever.
Your professional and modern logo can instill a positive impression. As it's the first thing consumers see, it can pique their interest. It ensures a positive connection with the brand.
Consider an example from the Roots store. The logo represents a beaver. It encapsulates the brand's attention to sustainability and environmental issues. It also strengthens bonds with local consumers as a beaver is an emblem of Canada.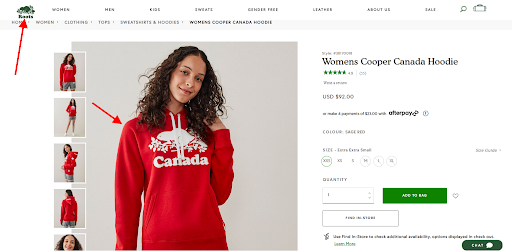 2. Forming the Basis of a Brand Identity
Brand identity unites the visual representation of the company. For instance, it's the appropriate language, fonts, colors, etc.
These elements tell consumers a story via various marketing channels. They include email newsletters, leaflets, a blog, and so on.
A logo is also an element of the brand identity. It should align with the general narrative and offerings.
3. Being Memorable and Distinguishing You from Competitors
Check the first images coming to your mind when you see the following words. Starbucks, McDonald's, Apple, Twitter. Chances are you imagine their logos: a siren, a yellow "M" symbol, a bitten apple, and a bluebird.
You don't have to purchase their goods to recognize these businesses from others. It's the power of a professional logo.
A case in point is a coffeehouse. You will most likely see a cup of coffee or a couple of coffee beans as its logo. Or anything related to coffee. Get creative and convey the brand's idea in other ways.
The right logo can present the company as a brand with history and values, so don't miss out on this opportunity.
As simple as it may seem, the Costa Coffee logo is one of the best examples. It's a wordmark logo, which makes the company name easier to remember. It represents the word "Costa" with an unusual "S" letter, resembling steam from a hot cup.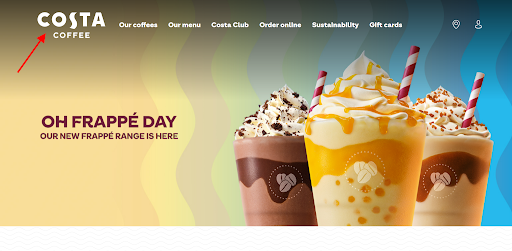 4. Fostering Brand Loyalty and Meeting Customers' Expectations
A logo may seem unnecessary at the start. Why should you invest in it when no one knows about the company yet? Still, as the business grows, you may increase the number of channels to market goods.
Consumers will look for the logo to determine whether they arrived at the right place. And consistency is everything when it comes to recognition.
Shoppers should make as few efforts on the customer journey as possible. In this case, you can count on converting them into clients. It's like passing by a storefront and seeing a familiar Nike swoosh. It builds trust and increases sales.
Here are the benefits and values of having a top-notch logo. We stress the importance of developing an excellent logo from the beginning. Why? Because clients will have to remember a new picture. And retraining the brain may be a considerable inconvenience.
For this reason, employing a specialist in logo design may be a reasonable step. They can transform your company's messages into a matching and appealing symbol. This mark will speak for your business.
Employing a specialist in logo design is a reasonable step. They can transform your company's message into a visually appealing logo that will help you stand out from the competition. If you've never worked with a graphics designer before, you should know what important questions to ask in an interview. These questions should include:
What is your design process?
How long have you been designing logos?
What do you think makes a good logo?
How do you handle revisions?
What is your fee structure?
These are all important questions to ask in an interview with a logo designer. By asking these questions, you'll be able to get a better sense of the designer's experience and process, and determine whether or not they're the right fit for your project
What is Web Design?
Compared to logos, websites aren't only the first thing prospects see. They let people interact with the brand, search for goods and services, or take other actions. That's why you need a good website design to provide a polished user experience.
Web design is the process of planning and arranging the website elements. These can be images, headings, fonts, colors, buttons, etc.
It also includes steps to ensure usability on various screens and devices. The average cost of website design varies across agencies and depends on the company type.
This process differs from web development. The former deals with usability and the esthetic part of website creation. Web designers determine how the website looks and behaves. They produce UX prototypes, UI kits, and images.
Web development, in turn, deals with the technical aspects and coding. As a startup, you will need both design and development to craft an exceptional website.
How Does Good Website Design Influences Business Success?
A website plays a vital role in the online presence. And design determines whether prospects will find the desired things or get lost on the customer journey and close the page.
That's why it's crucial to design the web pages properly to nurture leads. It will save you from mistakes causing high bounce rates and low conversions.
Put the audience at the center of the process and ensure a positive user experience. A well-designed store or blog has many more advantages for the company and viewers, so let's list some of them.
1. It Determines How the Audience Perceives the Brand
According to some studies, consumers need around 50 milliseconds to decide. The first interaction determines the desire to buy from the store and return to it in the future.
A user-friendly website creates a positive first impression on users. It tells them whether a business owner takes care of the company.
An outdated, unresponsive website leads to visitors' frustration, causing them to leave. It results in lost sales and decreases return on investment (ROI).
Take a look at the Hyer home page below. It's the winner of the CSS Design Awards as the Website of the Day. What helped it gain this acknowledgment?
The animated plane is the first thing to grab the visitors' attention. It doesn't distract us from the primary purpose. We can see clear calls to action (CTAs), smooth navigation, and business offerings.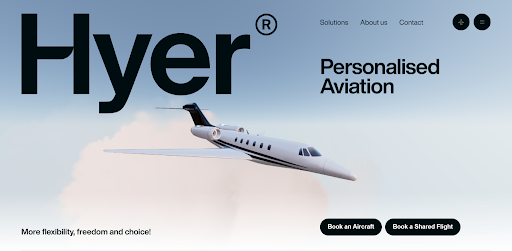 2. It Improves Search Engine Optimization (SEO)
Web design goes hand in hand with optimizing websites for higher positions in search. For example, the pages should be responsive and mobile-friendly.
It also boosts SEO as the convenience of accessing the website from smartphones is one of Google ranking factors. Statistics prove that unresponsiveness is the main reason for the redesign. It's the root cause of why visitors leave a store or blog.
The SEO-friendly design also entails optimizing websites to meet Core Web Vitals standards. Core Web Vitals are indicators of the user experience during page loading. Google takes them into account when ranking sites.
In short, a well-designed website is all about usability, conversions, and high loading speed. These aspects convey a positive message to Google that the website meets high standards.
3. It Builds Trust
Poorly designed websites raise suspicion. You may be a huge manufacturer or a small local online store.
In any case, people leave sensitive information, insert credit card details, and spend their money on the website. It should build trust, look up to date, and retain visitors longer on the page.
That's what excellent UI/UX design can do.
It helps you present the business more professionally and outperform the competition. As more companies emerge and increase their online presence, you may have too many rivals with similar prices and services in the area.
So the user experience may be the only reason people stay on the page and not leave for other brands. Show your unique features, care for clients, and remain consistent across the entire website. All these tips will help you earn more leads and conversions.
A case in point is Pandora. The brand knows everything about consistency and has a well-sought-after online store.
Below you can see that the website has the main call to action (Add to Bag) at the bottom of the screen. This position makes shopping from smartphones even more satisfying.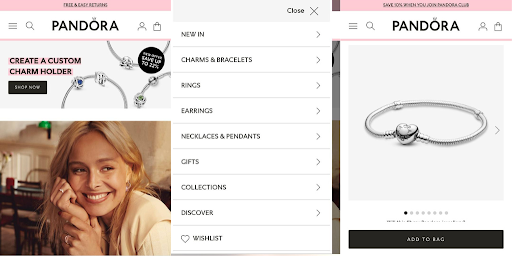 The Main Differences between Logo Design and Web Design
How does the process of developing a logo differ from web design? Let's study some of the main points.
1. The first aspect is that logo creation is part of graphic design. It includes crafting illustrations, symbols, posters, brochures, and others. When the logo is ready, you can't change it anytime.
Even if you update it, it shouldn't be too often. The ideal scenario is changing the logo every ten years or so to make it look fresh.
Web design is a more dynamic process. You should keep up with the trends and provide a smooth user experience by constantly reviewing the web pages for any weaknesses.
Do you need to customize the on-site search to help visitors find the information or goods faster?
Or did the navigation become too tangled to guide visitors towards product pages, a shopping cart, and checkout?
Following the best design practices allows evolving businesses to make the grade.
2. Another difference is the required skills. Web designers know UI/UX principles about how the pages feel, load, and work. They may understand HTML, CSS, and possibly JS.
Graphic designers, in turn, don't deal with technical issues. They can craft a logo in dedicated tools like Adobe Illustrator, Procreate, Adobe Photoshop, etc.
3. Web design revolves around interactivity and accessibility. Users can click buttons, links, and other elements to open new pages or content. Unfortunately, a logo design doesn't provide these capabilities. Even if customers can touch a physical logo (such as on products), it doesn't change.
What Should You Prioritize?
We've considered logo and web design definitions, benefits, and principles. As you can see, both are crucial for ensuring long-term success. We advise you to create a professional logo and website right from the start.
But what if you can't spend much and have to choose only one option? Then, logo design is more urgent. You may sell via other channels apart from a website and need a proper differentiator. The logo will appear on any of those places for you to make a name.
However, dedicating time to the website is also crucial in 2022 and beyond. Why? Because a poor user experience leads to 89% of users switching to competitors. So invest in your website as soon as possible because it can convert visitors into clients.
———————————————————————————-
Alex Husar
Alex Husar, chief technology officer at Onilab, Computer Software Engineering specialist.