Matthew Barnett: I ended up falling into SaaS
7

min read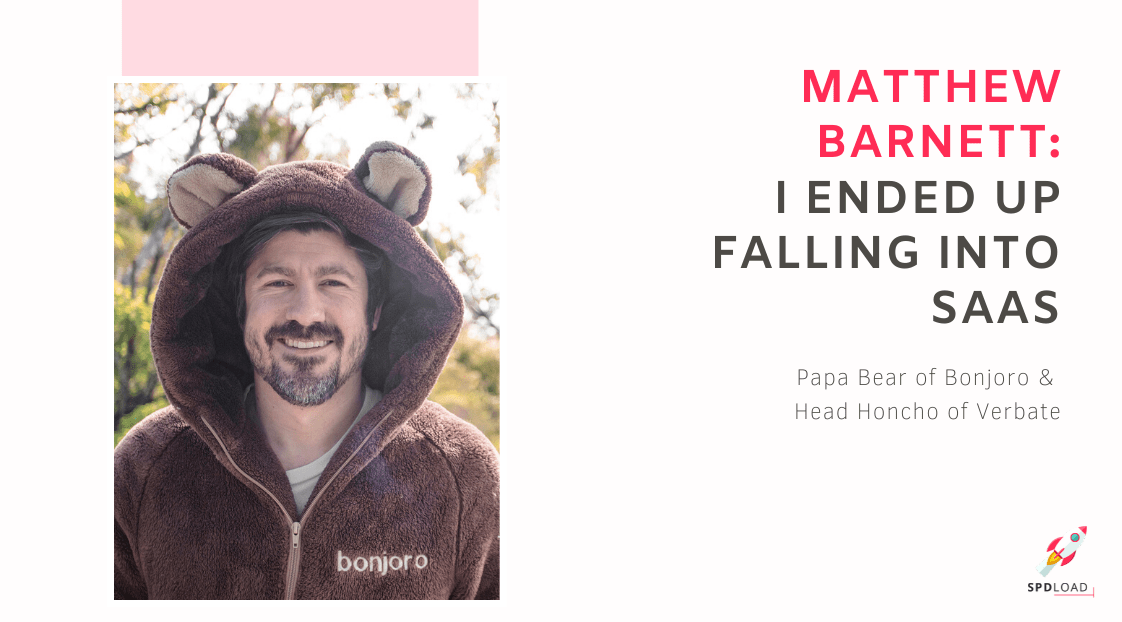 Matthew Barnett Linkedin
Papa Bear@Bonjoro & Head Honcho@Verbate
– How did you decide to become an entrepreneur? Was it your dream in childhood?
M: I grew up in an entrepreneurial family. My father, and now my brother, run a big business. They do archery ⁠— bows and arrows. And their company is the biggest company in the world doing this. I grew up in that environment, so I guess it's in my blood and it's in my upbringing. So there was never another choice.
– Why did you choose to go to SaaS field?
M: I didn't choose SaaS. I'm actually an industrial designer, so I make products. I moved to Australia 10 years ago and I ended up falling into SaaS, I guess. Not much product designers dug in Australia and the SaaS industry here was just starting. Australia is quite behind. It was just a happy coincidence, which made me end up fully into it. I failed a couple of times and then finally started to make it work.
– What is the main concept, idea of Bonjoro? Is it hard to be unique on the market?
M: We're a layer that plugs into customer data sources ⁠— CRMs, mailing lists. And what we do is certain points on a customer funnel. What we are telling is that rather than sending an automated email, it's much more effective to send a one-to-one personalized video. It is highly important if you want to close leads. Once we have a new sign-up, the team gets a notification in Bonjoro. Then, we would send a video, and it's personalized. So we do a video for John from X Company. And the first piece of interaction John gets is a video from one of the team saying "How can I help? Please go there and there". Obviously, getting a video from a real human tends to greatly improve the chances of John then engaging and going on to becoming a paying customer.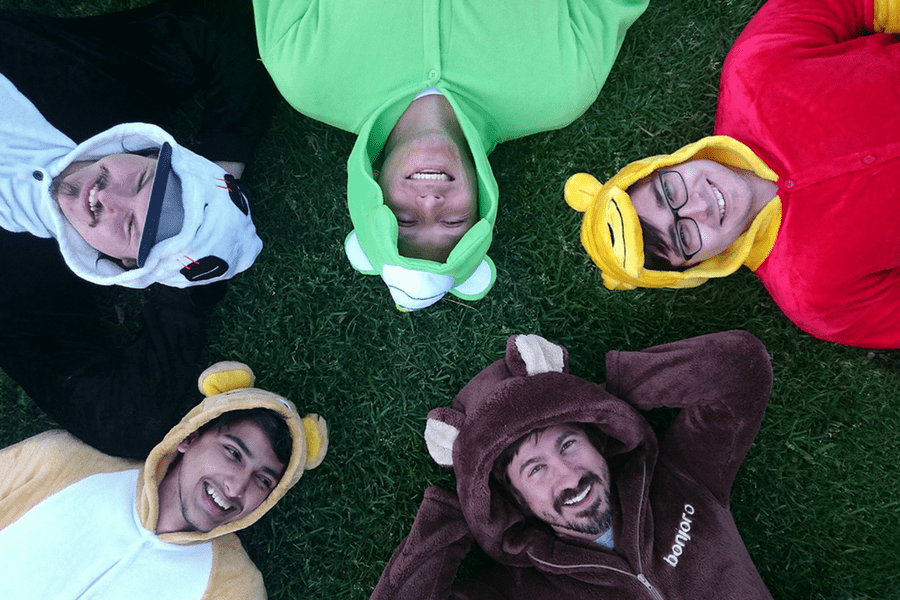 – You have 2 companies, right? Bonjoro and Verbate. Which of it generates more revenue?
M: Bonjoro is now a bigger company. Bonjoro was a sales "hack" that we were doing on Verbate. Verbate is product-based, but it's more an agency, which is in the research area. The clients are mostly from UK London and Paris. So we were doing sales using videos from here in Australia. Our clients eventually asked us for this "video email" tool. And that is how Bonjoro was born. Eventually it grew faster than Verbate. But we still have both companies.
– Tell me about the biggest problems at the very beginning. What was the hardest for you?
M: We had problems with everything. 🙂 The first company we started failed. We raised some money. We went after a problem. We struggled with activation. It was B2C, I much prefer B2B now. 
I think you have to get through that. Since then, we learn every day. It's funny, when you look at it now, you think "If we started tomorrow, would it be much easier?" Because this time you know everything. But, in reality, at some point everything gets the same.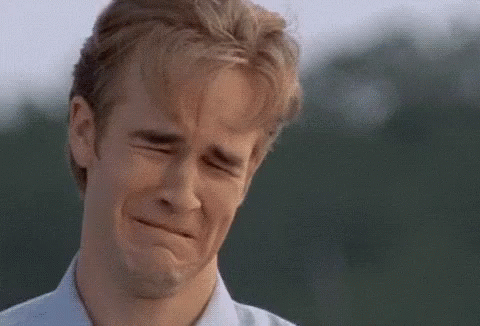 I think the hardest thing is data. You need to properly track what is effective and what is not. Especially when it comes to product development. So when you build new products or you change product, pricing, marketing, it is not easy to measure what has a positive impact on what has a negative one. It's extremely hard to do as your product gets bigger and bigger, and the team gets bigger as well.
– You've said that the first company you started failed. What do you think was the main reason of failure?
M: I think we had an idea that was very attractive. But when it came down to it, it wasn't an urgent need. So it's a cool idea. People liked it, but it wasn't urgent. And therefore people weren't actually engaging with the product quickly enough. It was nice-to-have, but not must-have. Thus, it failed.
– You said that you raised some money for the company. Was it for the first company that failed or for Bonjoro?
M: For both of them. With the first one we raised some, not in huge amounts. It was just a small seed. And for Bonjoro we now have venture capital here in Australia.

– Are you going to raise more capital and move to the US?
M: Potentially. We're obviously getting metrics to find the stage where we can do SaaS in the United States. I guess it's not a question, but rather a case to find the right partner, who works for us. 
We will likely raise, though there are a lot of SaaS companies that are not raising. There is a couple of good examples. ConvertKit just hit 20 million ROI without any funding. Design Pickle is another one, but is around the same scale. 
I think you can raise, but there are other options. I think the metrics you're going for and the goal is the same. If you get it that way, you can raise. Obviously, it opens up many different doors that you can enter at that point.
– What do you think is the biggest benefit for bootstrapping companies raised by own money/sales compared to companies that raised money
M: I think that bootstrap built by the businesses is quicker because you probably get a lot more failures, but you can get profit faster. But if you bootstrap and don't make money, then you have to close the company down. So people, who have bootstrapped right and gotten through obviously have a good business model.

You can't raise funds to build something without properly testing it first. So I would still say, if you can bootstrap, raise is the second option.
– What are the main steps when you start a SaaS business?
M: I think that at first you need to find a genuine problem. If you can work in your industry, in which you have expertise, that's a great place to start. For example, everyone has a great idea for a dating app. But honestly, if you haven't been in that industry, then you're going up against people who have lots of experience. If your expertise is dog walking, you can build a dog-walking app. 
Think about what it is you are really good at, because it'll give you a competitive edge. Thus, you understand the problem a lot better. You understand where the money is. You understand who are the customers and if they are willing to pay a lot faster. 
Then, you build an MVP, a minimum viable product. And if you can sell it without any code, that's great. And then I guess the next step is to decide whether you can go on revenue for the first 6 months or whether you need to raise a little bit of capital at that point.
– What are SaaS trends in 2020?
M: SaaS trends depend on industry or models. I think the most of SaaS companies put services on top of SaaS. So what you'll see is a lot of SaaS companies that actually hit the limits. 
Those companies that expect growth on SaaS are starting to add paid-for services. So I would say that it is better to add paid-for services now, rather than going the other way, where SaaS starts hitting the ceilings and having a higher charge for corporate service on top. Because that's where we get the next big step for revenue growth. 
Obviously you see those companies like HubSpot. If you sign for HubSpot, you have to pay X thousand dollars just to get started. It's actually extreme business model. I see more and more companies now picking up where they're charging selling fees and charging expansion fees. And they're basically getting much better at extracting value from the end-clients. So again, it's not about so much interesting things, but more about model piece. But I think SaaS comes beyond just pure SaaS as the revenue model.
– And what do you think about AI trends?
M: There are a lot of companies, which use AI as just a nice word. But I think maybe we should forget AI word and think about just intelligence. I mean just adding value to the business process. 
In our industry, we see everyone's coming with chatbots, etc. It's interesting and it is essentially AI. But interestingly, when we have a process, where you need to put face to face time in, it bucks that trend and that's why it works. So I think there should be a balance. People usually go to one extreme or the other. Some companies try to automate everything. 

But they should understand what to automate, and what doesn't need an automation. They shouldn't automate ultimate everything, because then they lose their brand and human touching. It affects retentions and everything else.
AI? Everything has intelligence now. But if you are not building, it doesn't have an intelligence. You're measuring data for everything, but you have to make it compete. But I wouldn't just jump on AI as a trend, if it doesn't work out exactly what intelligence you are providing.
– Few words for young entrepreneurs. What is a must-have? And what they shouldn't do?
M: I think probably one of things that defines success is tenacity. Being an entrepreneur, you have to keep going day in and day out. And if something doesn't work, you change and you try again. And if it still doesn't work, you change it and you try again. You will try 10 times and one of those times it's gonna work. 
When you start a business, do not expect it to work on day one. Do not expect to make millions and sell your company in three years. It's probably a 10 year process in reality. The average age of a founder exits a company is 44 years old, I think. It's not 23 years old. You need to be prepared to fail a lot. Be prepared to do 10 years after it. I think that's a good mindset to get yourself in before you start going ahead. And if you have that in mind, then you won't step back when you face your first failure, you'll just keep going.