Why do you have to make a pivot lean startup? Real life story
5

min read
After a series of critical errors and an unsuccessful attempt to launch my product, I decided to return to a computer-based vision idea, this time deciding to focus on facial recognition software.

Validate your partners
Another false start
Taking my past mistakes into account, before even thinking about developing my MVP, I began to study the topic myself so I could do my own validations and comparisons. It turned out that there are already many applications and systems utilizing facial recognition software and the competition is very tough. There were already many big players,  including regular press releases from companies on Facebook that were performing   3% better than even Google itself! I was surprised to hear that many of the startups from the post-Soviet space were now the leaders in this field.
Mostly, I was looking at the statistics and analyzing the figures and percentages for comparison, however,  this was, in fact, my fatal error and the reason why a very promising project had to be put up for sale, but more about that later.
For now let's talk about the formation of ideas, the birth of the project and the development of my first MVP. What is MVP?
Networking is key
Cheese is only free in mousetrap
At the first stage of validation, I realized that the topic was very complex and already had already been developed a lot, but I decided to take a further look. By chance, at one of the meetings of small IT firm managers, I met a man who had been head of a grocery business for 150 people.
The company had created a mobile chat platform with no utilisation of artificial intelligence, but when he asked:  "Those who are interested in clients from USA / UK, come to me." all the participants of the meeting approached him.
By morning, he already had an email from me, telling him about my experience and the strong team I had put together.  Not expecting a reply, within 3 days I received an answer from him.
I was so happy when he said he would like to introduce me to his American sales team, who could potentially bring me projects for tens, hundreds, or even millions of dollars. Well, of course, this is another fundamental mistake that I made.
People in business often cheat
No one will ever help you grow your business for free. 95% of assistance revolves around profit margins and the same 95% want to get it not through your business, but from your business. Their sales team sent me a list of 20 companies and said that they all needed development. Not one of the organizations on that list answered me.
I later found out that same list had been sent to everyone who had attended the meeting.  So by now all of the companies on the list had received hundreds of messages over the course of the week, all with the same offer. The sales team were surprised when they heard that no one from the list of potential clients had answered me and offered to help me draft a letter template in return, of course, for moderate payment.  They even offered to send the emails themselves, but this time of course using a new database.
Do not miss an insight
Focus on a particular niche
At this point, it's worth noting that I had now made the same mistake twice. I learnt that before negotiating, first make sure you have fully analysed your opponent.
Still, I was grateful to have met this company, as it turned out they were also interested in AI and informed me of a global problem facing self-driving vehicles. They told me that these vehicles had issues in bad weather (which can be up to 70 % of the year in some states) making it difficult for them to perform and in 30 % of cases it becomes impossible to use them at all.
Change your strategy, not your vision
Having done the relevant research, I concluded that the competition in this direction was much lower.
I designed the idea into a road map, where I roughly suggested the development and potential earning stages. The main work, however, was searching for the right team but I'll save this topic for a separate article.
Within 1.5 months I started developing the MVP, expecting to show the working version to investors in 3 months.  I spent the next three months living and breathing this project, from looking for algorithms myself to proposing logical ideas that the mathematicians then implemented. Within 3 months I had actually created an algorithm that could remove rain from a photo.
The crash of a pitch deck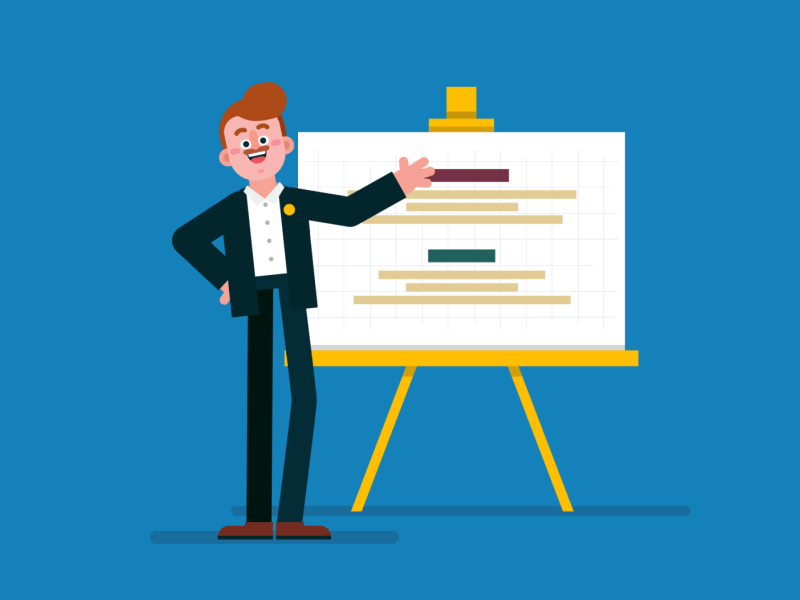 Business requirement matter
The conclusion for the first part of this article is to look for business needs that can be solved with the help of technology, and not vice versa. During the presentation, a flurry of questions rained down on me including who needs my product? who will buy it? and what problem does it solve?
I got so carried away with my idea and believed in it so much, assuming that by discovering a cool new algorithm, investors would surely follow.
Little changes is not a pivot
Put on sale real value
I paused the development and began thinking of how to proceed, going on to change my presentation slightly and returning to pitching to investors but the conclusion remained the same. That however, was not the end of my product, this story lasted for around another year and a month ending with me gaining vast experience, a break-even exit and the loss of a potential unicorn. So, how to prepare the real successful pitch deck for a startup?
Sometimes your strategy is a missed shot
Taking past experience into account, I humbled myself to finally admit that I had made a strategic error and it was time to make a pivot. I realized my idea had not been strong enough to launch a whole startup. I did, however, discover a niche in unmanned vehicles, proving that our technology is needed and managed to get meetings with global companies such as Samsung, Seania and Avtolive but unfortunately none of them took our product seriously.
Regular mini pivots and a  change in how I was presenting and pitching my product resulted in me achieving first place in a number of competitions and projects at country level. It was at one of these competitions, attended by a number of influential business angels, where I got the chance to be accepted onto a Ukranian accelerator programme.
What is it time to pivot?
Adapt faster
It was here that I made the decision to pivot, changing both the industry and the purpose of my product. Strategically, I should have made this decision after the first two presentations, but instead, I waited until almost a year had passed. When I finally made the decision to pivot, the funding was running out. A little less than half a year remained before the product was due to be released.
Research relevant industries
I went towards surveillance cameras. The niche consisted of almost 7,000 companies around the world, both global players such as Axis, and local players. I quickly managed to enter into partnership agreements with 3 enterprise-level corporations. But each of them required dedicated teams that would adopt the algorithms for their hardware. I simply did not have enough money.
After 3 months only myself and the maintenance team remained in this project and there was a technology buyer who had offered to cover our development costs to take over the business. I agreed without hesitation because in the short term I could see no other way to progress.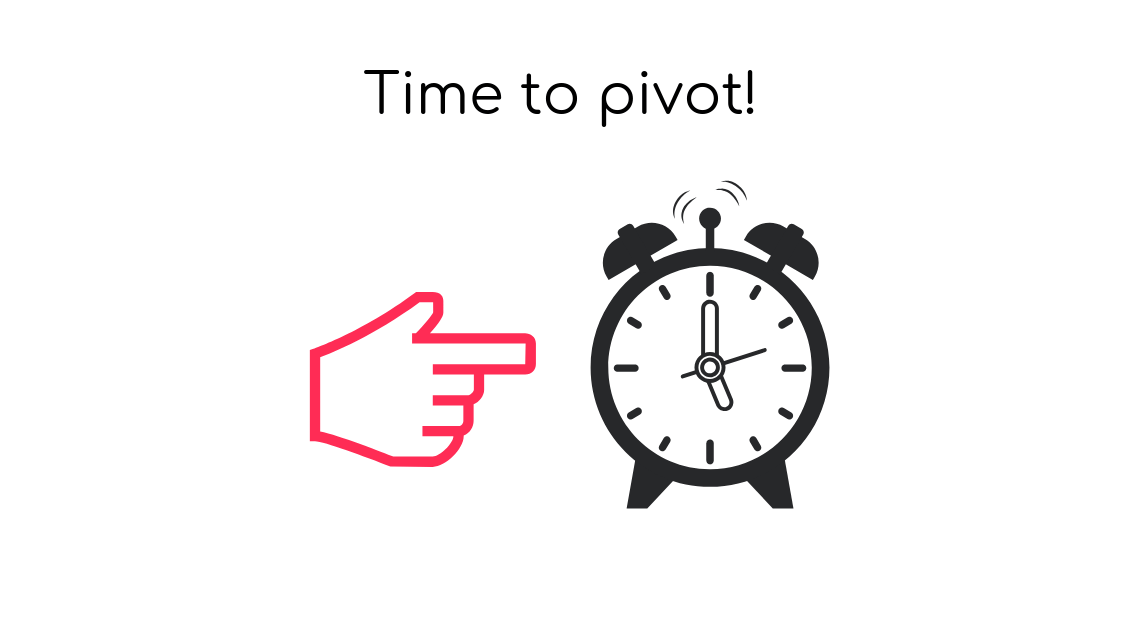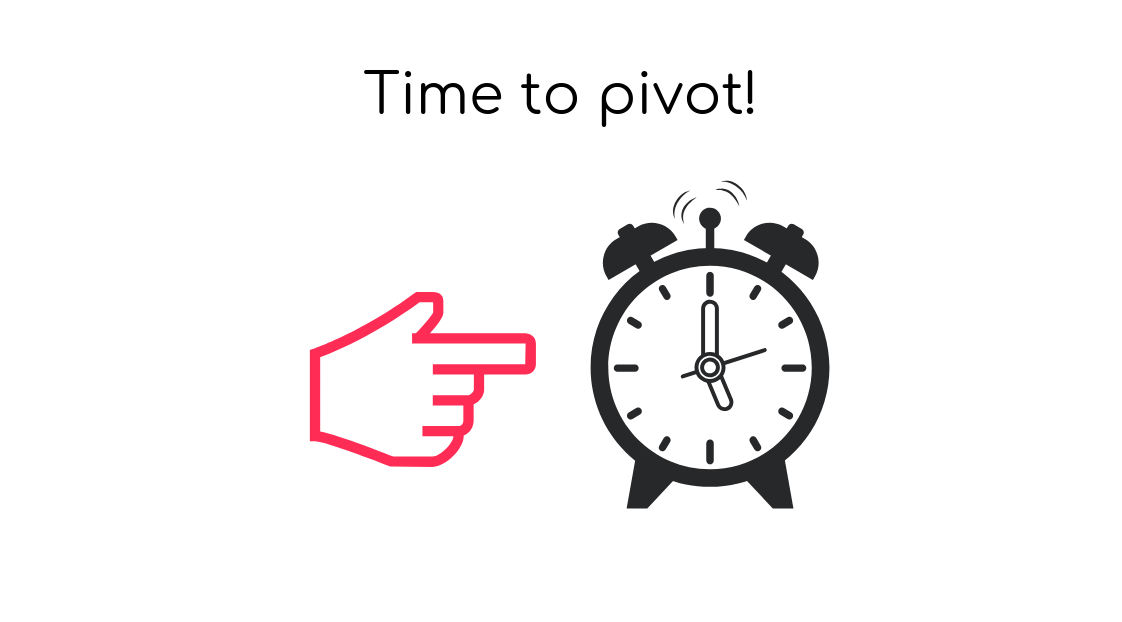 Do change
My final recommendation would be to not be afraid of making a pivot, even if that radically changes the purpose, industry, and positioning of your product.
In the next article, I will talk about how I put a super-experienced team together for a high-tech project. I will also be sharing another article regarding this product, with insights into how I accelerated and prepared it for pitching to investors.