In the process of the world economy and business development, various forms of interaction between their entities appeared. Most often, the term "business" means the interaction of the producer or seller of goods or services and its customers (consumers). What are the specific features of these business models and what B2B and B2C models involve? We collected the information for you to make it as clear as possible. So let's take a look at it.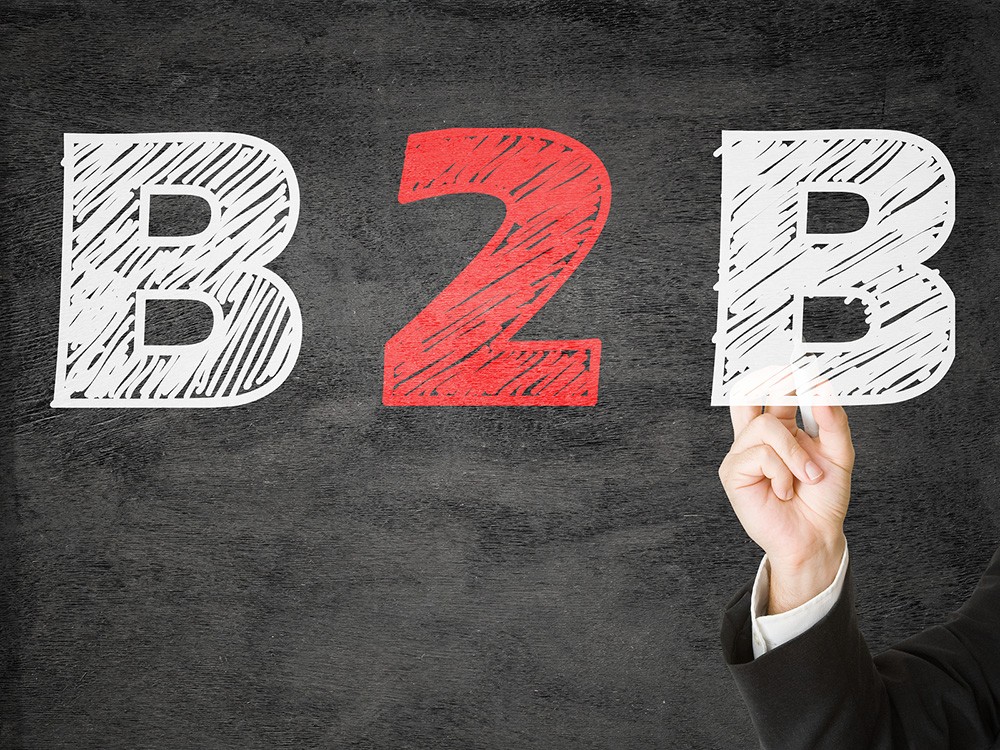 B2B Model – How Businesses Profit from Each Other.
B2B (or Business to Business) is a type of business in which both parties are legal entities or individual entrepreneurs. In other words, if your company is registered by the state and provides services or delivers goods only for legal entities (shops, factories, other entrepreneurs), then you work in the B2B market.
The most significant task of B2B-business is to establish interaction between enterprises, to organize an efficient, fast and convenient exchange of info. Information channels are organized on the basis of the principles of high protection, this is appreciated by all partner companies. With the help of a well-established exchange of information, partners effectively coordinate actions and establish cooperation that is beneficial to all stakeholders.
There are specific features in the B2B model:
the main decision is made not by one person, but by the decision-makers;
the decision is made on a rational basis;
in cooperation, an active role is played by authorized people representing the interests of decision-makers;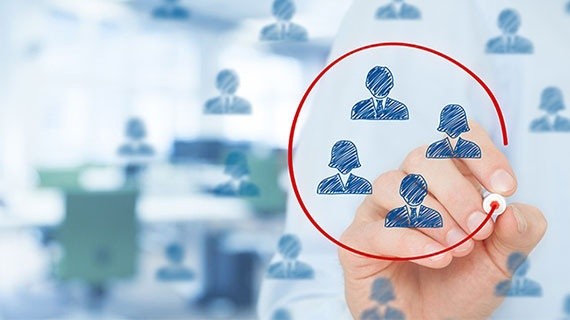 The main types of B2B business models are:
Supplier Oriented Marketplace (eDistribution). It involves many buyers and few suppliers. The buyers can be both legal bodies and individual consumers. The supplier provides a common marketplace.
Buyer Oriented Marketplace (eProcurement). It involves few buyers and many suppliers. The sellers set up their own marketplaces where suppliers and producers present their products. This system provides an opportunity to search for material resources, suppliers, obtain commercial offers from them, organize tenders, competitions, etc.
Intermediary Oriented Marketplace (eExchange). It involves many buyers and many suppliers. An agent company sets up a marketplace where buyers and sellers can find each other for business purposes.
More details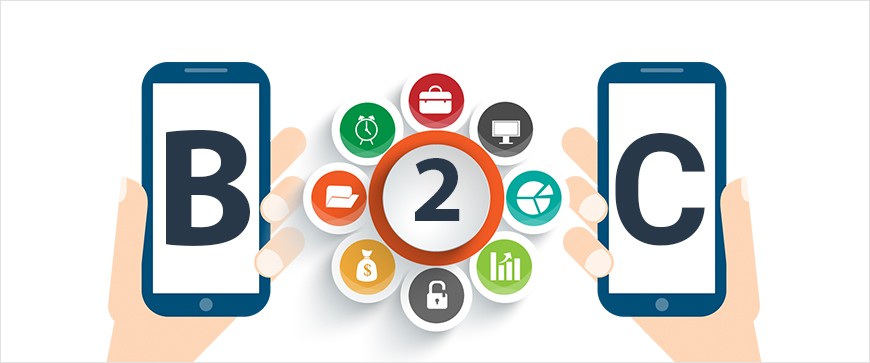 B2C – How Businesses Profit from Consumers.
Business-To-Consumer (B2C, a business aimed at the consumer) is a set of actions aimed at making sales directly to individuals, for personal consumption, and for meeting individual needs. Commercial B2C "Business – Consumer" interaction is built between the company and end consumers – those who consume the object of this interaction – the product (goods/services). Accordingly, the relations in B2C are the enterprise that provides the product, and the individual, who gets the product.
This marketing model involves carrying out transactions with two parties, one of them – businessmen, and the second – buyers, private individuals. The form of work in this model is direct sales in stores and other trading platforms. Such work is happening everywhere, it is familiar to us all. We go to the grocery store, we visit the hairdressers, we treat our teeth in private clinics, buy houses, flats, go on vacation at home and abroad – these are all examples of the B2C model. These are the largest sales networks that we use every day, we just can't imagine life without this type of sales, and businessmen in many fields of the economy also do not imagine their work without direct sales, without communicating with end customers.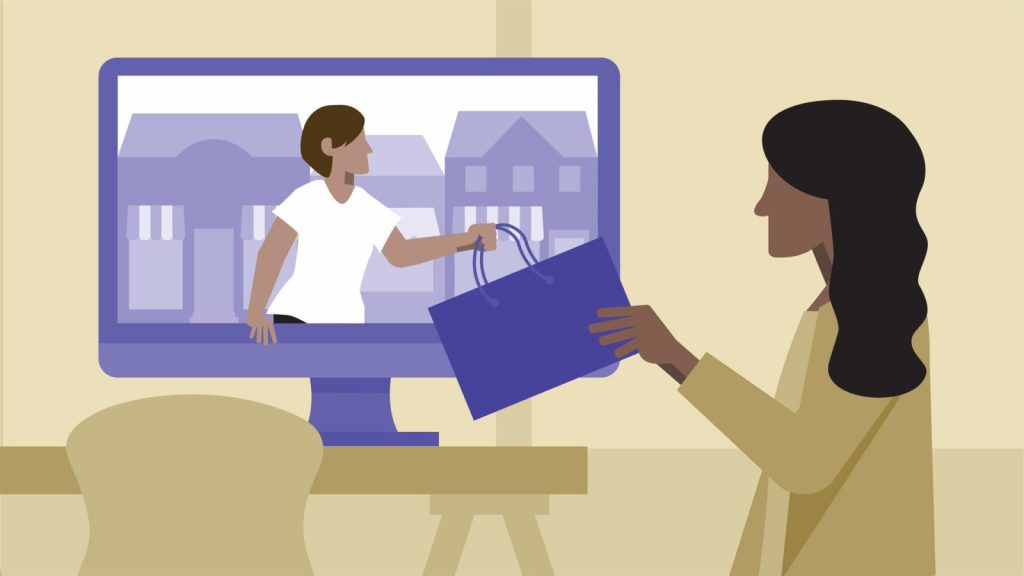 These are major types of B2C business model:
Portal – includes both content (such as news, meteorological forecasts, exchange rates etc) and services (games, downloads, chat, search etc). The owner gets profit due to ads, subscription, and setting of transaction payment.
E-tailer – is a web version of an offline store. It can be a platform created by producers, an online version of an offline store, an online distributor channel for the company that also has an offline store, etc.
Content provider – a platform that provides users with info and entertaining content. The profit is gained by subscription commission, ads or download payments.
Transaction broker – they assist buyers and sellers during transactions. The owner gets profits via commission for the transaction.
Market creator – creates online markets that connect buyers and sellers. The revenue is got by transaction commissions.
Service provider – Offers services online like consultancy, trade knowledge, expertise etc. Owners get profit via subscription fees, ads, sales of services.
Community provider – it is a platform that gives an opportunity for people with the same interests to find each other and connect. The income is gained by ad payments, subscription commissions, sales revenues, transaction fees, affiliate fees.
Each business model has its own features and advantages as well as disadvantages. Being well aware of all of them is a good way to make the business successful and get high revenues. Of course, it's not an easy thing and there are a lot of traps and pitfalls. However, we hope that our articles explained what is B2B model as well as B2C one and what are the types so that it's not a question for you anymore. If there's still something you want to clarify – feel free to contact us.