What you Might be Overlooking as a 2022 Startup Business
6

min read
Starting any business can be challenging, especially for those who haven't had any experience in running a business previously. Startups can often fail early on due to a lack of knowledge and simple mistakes that are difficult to recover from financially.
Avoiding these mistakes or knowing what can help your new business thrive is essential, particularly in 2022 when competition is fierce. As a business owner, there may be certain things you're overlooking that could be stopping your small startup from succeeding.
In this guide, we'll look at the challenges faced as a startup business and what you could be overlooking as you grow your organization. We'll also share some helpful tips that can be useful for businesses to make the most of their first year or so in existence. Every moment counts as a business, which means no stone should be left unturned!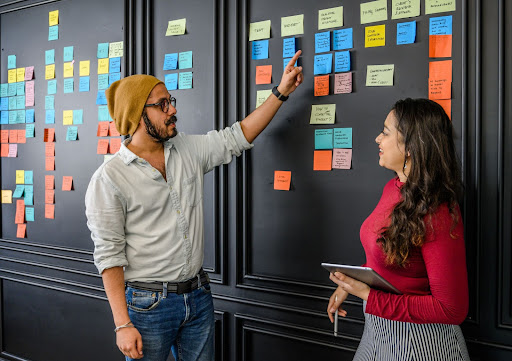 What Challenges Do Startup Businesses Face?
Most startup businesses will likely fail within their first year of business. According to Failory, around 90% fail overall, with 10% failing in their first year and failure most common at 70% between years two to five. With that said, if you make it beyond five years, you're deemed extremely lucky! So what challenges do startups face that causes them to fall short of success?
1. Setting Unrealistic Objectives and Goals
The objectives you set as a business or the goals you wish to achieve, need to be within your limits of possibility. If you're setting objectives that go beyond the resources or funding you have available now, then chances are you're not going to accomplish them any time soon.
Whilst it's important to have the pipe dreams, it's also necessary to set goals that are going to be attainable within those first crucial months or years of the startup.
2. Fierce Competition from Others in the Industry
The competition that businesses face both online and offline nowadays is fierce. It's easy enough to set up a business with limited funds and resources but maintaining any form of success, let alone achieving it, can be difficult. You're likely competing with dozens or hundreds of other companies who all provide the same service or product. How does yours stand out?
Making your startup unique is part of what garners its success and many forget to focus on that area of business development.
3. Lack of Funding or Ability to Secure Funds
Startup businesses don't have anywhere near the same financial resources that bigger companies have. It means that for any business mistakes that occur, it could be financially challenging for a small business startup to get out of with success.
A lack of funding or an ability to secure funds in the first place can often lead to the downfall of a startup.
Five Things You're Overlooking as a 2022 Startup Business
Overlooking a part of your business can be detrimental to its success in the industry. From small details like the use of business tools to larger issues such as hiring the right candidates, there can often be things that are overlooked.
Whilst this is not an exhaustive list, it does refer to some common issues that startups can run into.
1. Attention to UX Research
If you've managed to secure a customer base already, great! However, when it comes to reaching out to new consumers and nurturing your leads, it's all about user experience.
According to Small Biz Genius, only 55% of companies currently conduct any UX testing for their business. With no research on user experience or doing A/B testing where appropriate is like throwing your money away.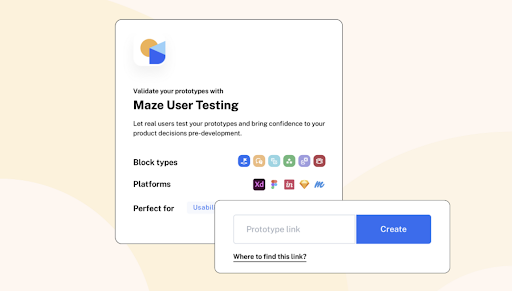 There's no guarantee that the money you spend on creating a product or providing a service is going to end up taking off if you've not done research on your users. UX research can provide insight into your users and what they're looking for from a business like yours. It means your accuracy in delivering service or products to them is going to be well placed as a result.
2. Not Having a Business Plan and Scalable Objectives
Many businesses benefit from having a business plan in place when they start their company. It serves as a helpful reference point for when business operations have become stagnant or a new direction is required.
Your business plan should contain scalable objectives that will help your business grow from strength to strength. Some of your current goals or objectives might actually be hindering your efforts to take that next step up as a company.
3. Making Your Marketing and Advertising Accessible by Adding Subtitles to Content
Your marketing and advertising is an integral part of generating traffic to your site and to raising brand awareness as a company. Without it, it can be hard to stand out in such a digital-driven world.
The content you create, whether it's organic or paid, needs to be available to as many people online as possible. Accessibility is an issue for many companies who've not provided enough in the way of engageable content for everyone.
That's why subtitling services exist, amongst many other tools that provide businesses with the ability to caption their video content. Simply add subtitles to your videos and your content suddenly becomes accessible to more people.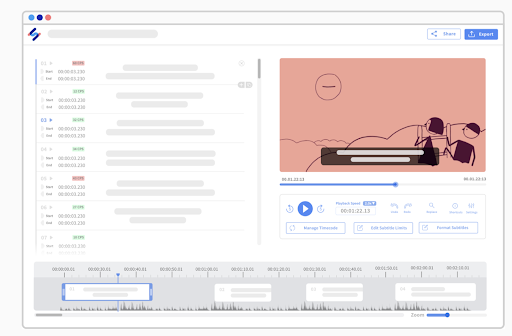 Both those hard of hearing and those who may not understand what's being said in the video due to language barriers. Studies show that people retain more information when they see text, as well as video.
4. Hiring the Right People for Your Company
The people you choose to work for your company are likely the most important decisions you'll make for your business. The reason for this is that the right talent will make success a lot easier. Not having the right people in your organization will often mean that there's more chance of failure.
With 89% of hiring executives saying bad hires often lack the soft skills required, it's essential you don't make the same mistakes when it comes to recruiting for your own company. The top talent isn't going to be around long so you want to be honest and clear with your requirements. You also want to make the hiring process as seamless as possible.
5. Having an Exit Strategy in Place
Whilst you may not want your business to ever come to an end, you do want to have an exit strategy in place whether you're around to see it or not. This basically entails what will happen should your business need to close or end for any reason.
Consider when you would leave the company, what you hope to achieve by the time you leave and how much time you want to spend on achieving these goals. Your exit strategy is going to be different depending on your intentions for the business and what else you might want to do in life.
3 Tips for Growing Your Business in Its First Year
Growing a business from scratch is never easy and as a startup, you've got a lot to compete with and many obstacles to overcome. Here are a few tips to end this article and to help provide you with the best chance of succeeding in business in its infancy stages.
1. Don't Try to Do Too Much at Once
Many business owners and entrepreneurs will have a million things they want to achieve but that in itself can end up being detrimental to your success. Don't try to do too much at once and manage your expectations when it comes to what's possible now and what will be doable further down the line.
It's not to say that the big things can't be achieved earlier on in the business but it's important to have a realistic and open approach to your business objectives.
2. Save a Rainy Day Fund
A startup always has a risk of failing financially and when it comes to businesses, cash flow can often be a problem. It's worthwhile to have a rainy day fund that you only dip into when absolutely necessary. This emergency fund should only be used in emergencies and can be particularly useful for those who find themselves in a financially problematic situation.
Whilst you might not always use it, when you need it, you'll be thanking your past self for having it in place.
3. Take Smart Risks
When it comes to your business in its early stages, take smart risks. Put a lot of thought behind all of the risks that your company faces and only move forward with them if you're absolutely certain you can bounce back from them financially. If there's any chance of that not happening, you might want to think again and perhaps let this opportunity go.
In business, there are plenty of opportunities and often enough, it's all about trusting your gut and picking the right one.
Final Words
Whether you're into your first few years of the business or you've just secured the funding for your first startup, use this guide to lead with your best foot first. These tips should certainly help you make those first few moves with much success.