We'll show how did we transform a founder's
vision into an MVP in 4 months.
Customer's background
- Idea
- Vendor selection
- Business challenges
Development process
- Particular steps
- Challenges we overcam
Customer's feedback
- What value we delivered?
About customer

Who Is the Founder?
The customer is a founder of a consultancy agency working with various business domains.
He hadn't any experience in outsourcing product development and could run into all sorts of troubles if he'd chosen an unreliable development provider.
To avoid any concerns at founder's end, we paid attention to putting the whole team on the same page and find a common language.
It is how we did provide top-notch development to a non-tech person reliably and transparently.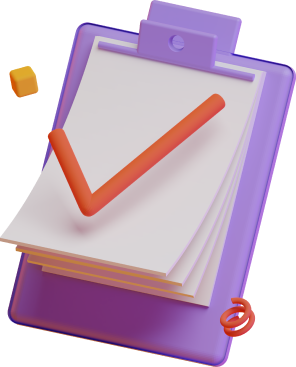 The Key Goal of a Customer?
The founder wanted to build the trendsetter product on consulting's complex and competitive market.
The excruciating pain of consulters is the lack of automatization for routine tasks due to this business's bespoke nature.
A solution hypothesis was transforming these non-scalable processes into scalable ones.
An MVP was the first step to finding a product/market fit. And a key to future scale his own company worldwide.
Why He Chose SpdLoad Services?
Even a successful consultant couldn't find a perfect fit vendor from the first shot.
The lack of clear communication, the lack of transparency, and non-stop spam from different teams followed the customer during the selection stage.
We went the other way.
Right after the intro call, we set a proactive position to suggest MVP's hypotheses and discuss them with the customer.
The ability to quickly understand the founder's vision and the expertise in the rapid building of an MVP became essential to start working together.
But the process of development of an MVP was full of challenging points.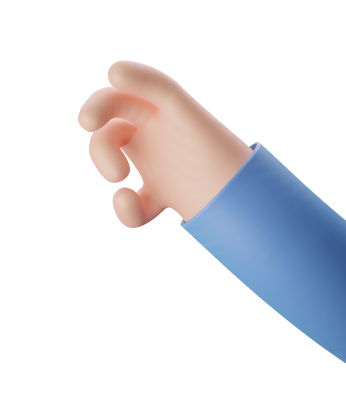 Team & Timeline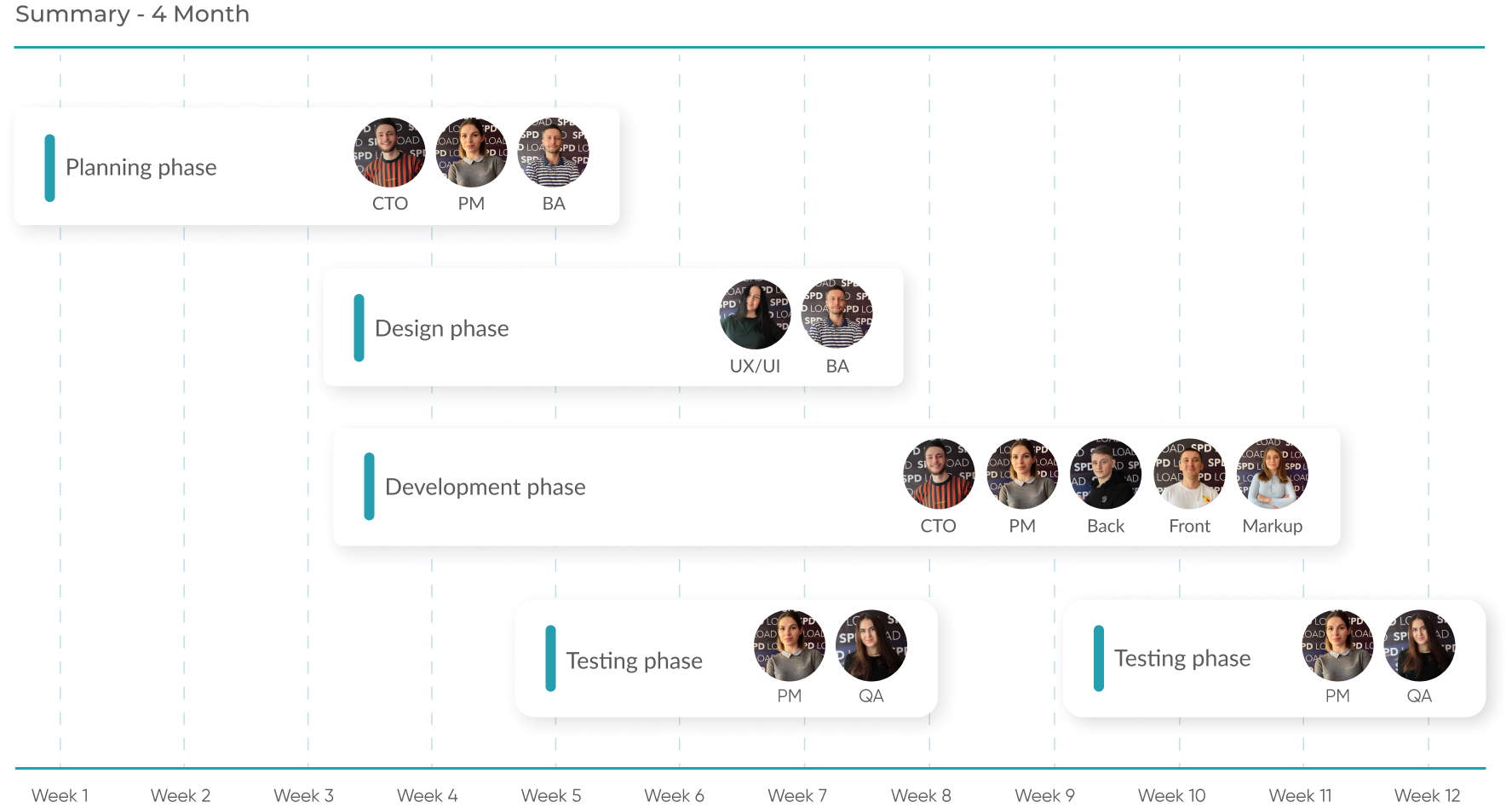 Project details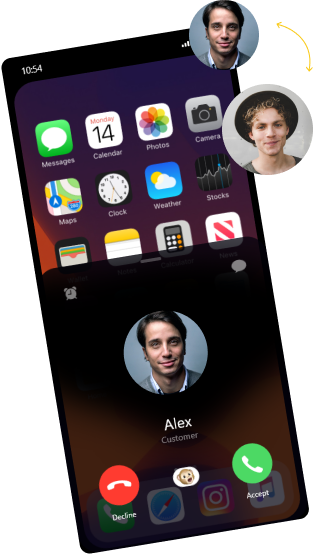 Stage 0. Research of an Idea
1. Interview With a Customer.
Before we start working on the MVP development, we needed to make sure we are a perfect fit for a customer expectations.
Our project manager and business analyst conducted an in-depth interview to find out all about his vision, motivation, fears, personal and business goals.
It is essential to use design thinking to deliver actionable value to final users.
2. The Core Logic of an Idea
The key to building a user-focused marketplace is to identify both sides' essential pains: consulters and seekers.
On the one hand, we help seekers find the most suitable consulter to solve a particular pain or re-vision/set up the whole business process.
On the other hand, we help consulters find warm leads to speed up sales processes and present additional channels to generate revenue.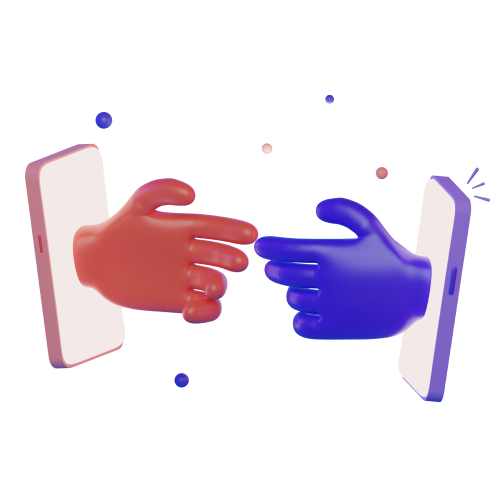 Stage 1. Discovery phase
1. Research of ICP.
- After the idea research, we start the ideation session to define the Ideal Customer Profile.
- We use our framework, which helps identify what kind of person would use this solution, why, and the final user's expectations.
- After we use this data to ideate Buyer Persona. Real people to reach out through various channels and their internal filters. For example, in LinkedIn.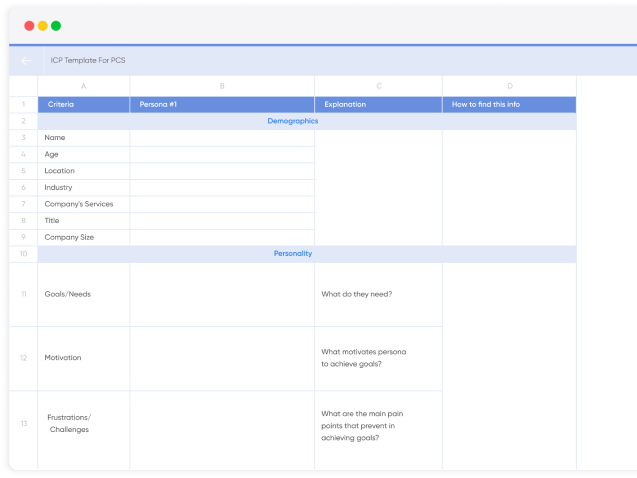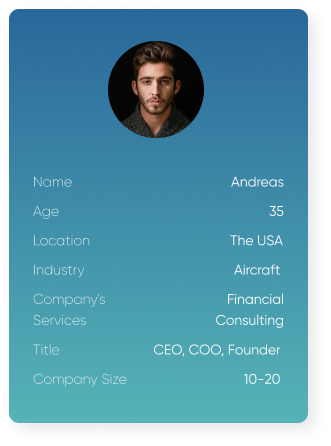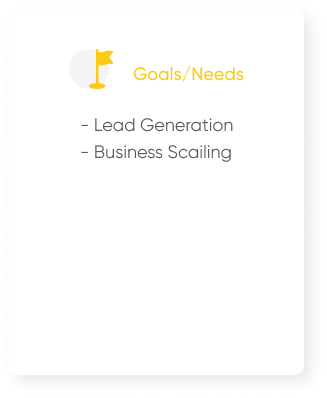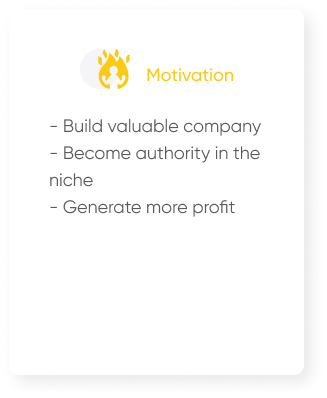 2. Research of Competition Apps.
- Based on ICP and Buyer Personas, we started ideate keywords they would use to find similar platforms. For example, "where to find consultants", "marketplace consultants", "consultants for X".
- Then, we used these keywords through various channels like Google, LinkedIn, Reddit, and Product Hunt to find the competition apps and platforms.
- Afterward, we decomposed the feature list of competitors and compared them to find the core ones.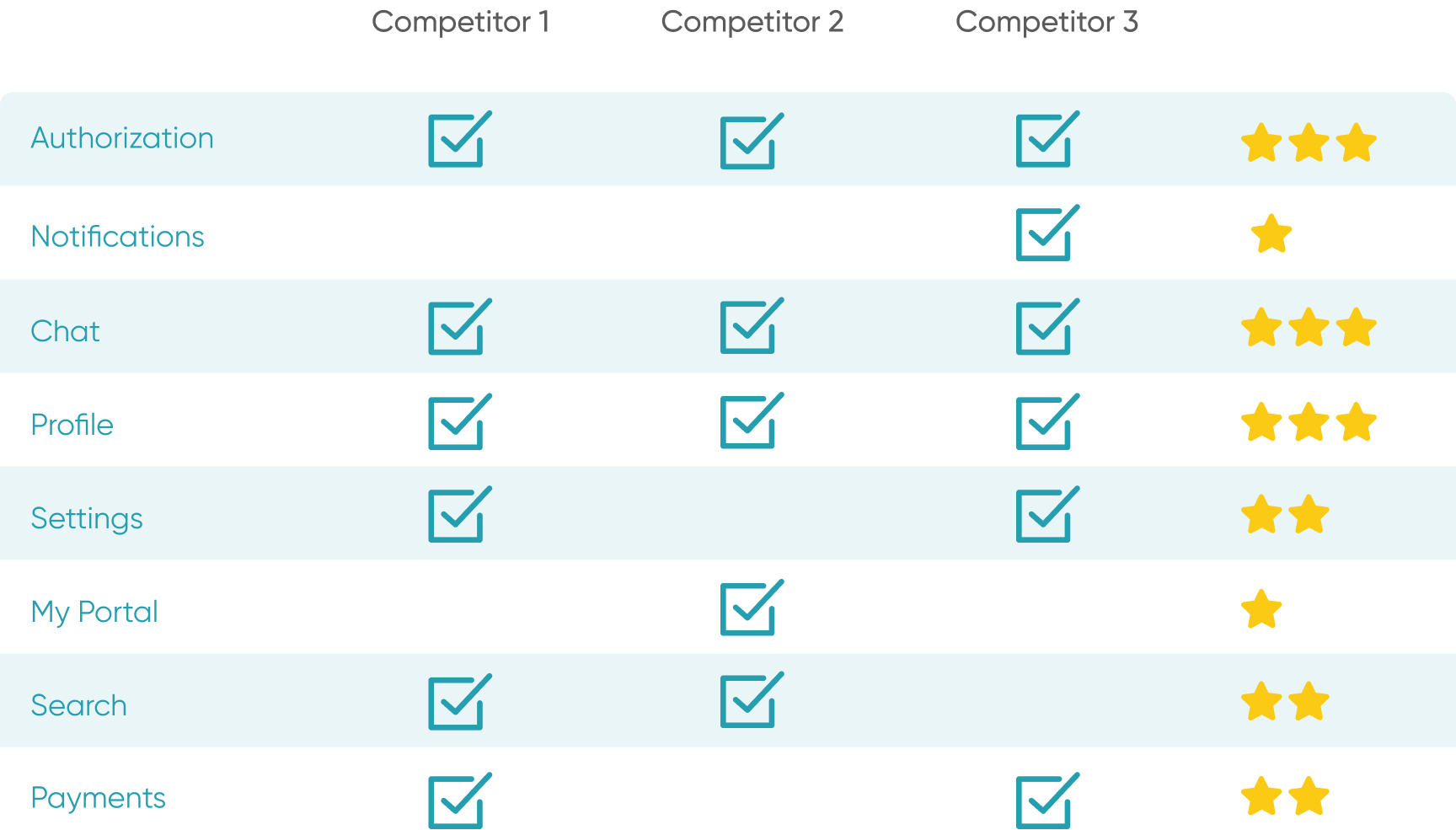 3. Elicitation of Requirements
- Our team presented findings to the customer.
- We took time to prioritize the feature list and list of future MVP roles.
- Then, we started work on the software requirements document.
Must-have Features
- Authorization (Sign In and Sign Up)
- Profile (Upload a photo and Personal data info)
- Chat (P2P chat and group chat)
Should-have Features
- Settings ( Privacy settings and Deactivation terms)
- Search (filters and sorting)
Could-have Features
- Payments (Stripe and PayPal)
- Notification (Email and SMS)
- My Portal ( Payments and subscripion)
4. Creation of Documentation
Feature list for different iterations

Technical requirements

Business requirements

Tech stack

Team structure
User story
5. Presentation to customer
As a result of 2 weeks discovery sprint, we presented all documentation and UX design to the customer.
The essential of discovery stage let the founder:
- test the quality of service
- plan the budget according to development
Let's take a look at the UI design and development process.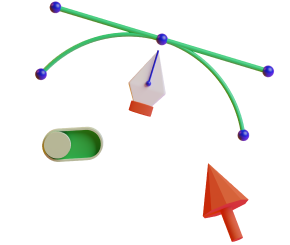 Visual design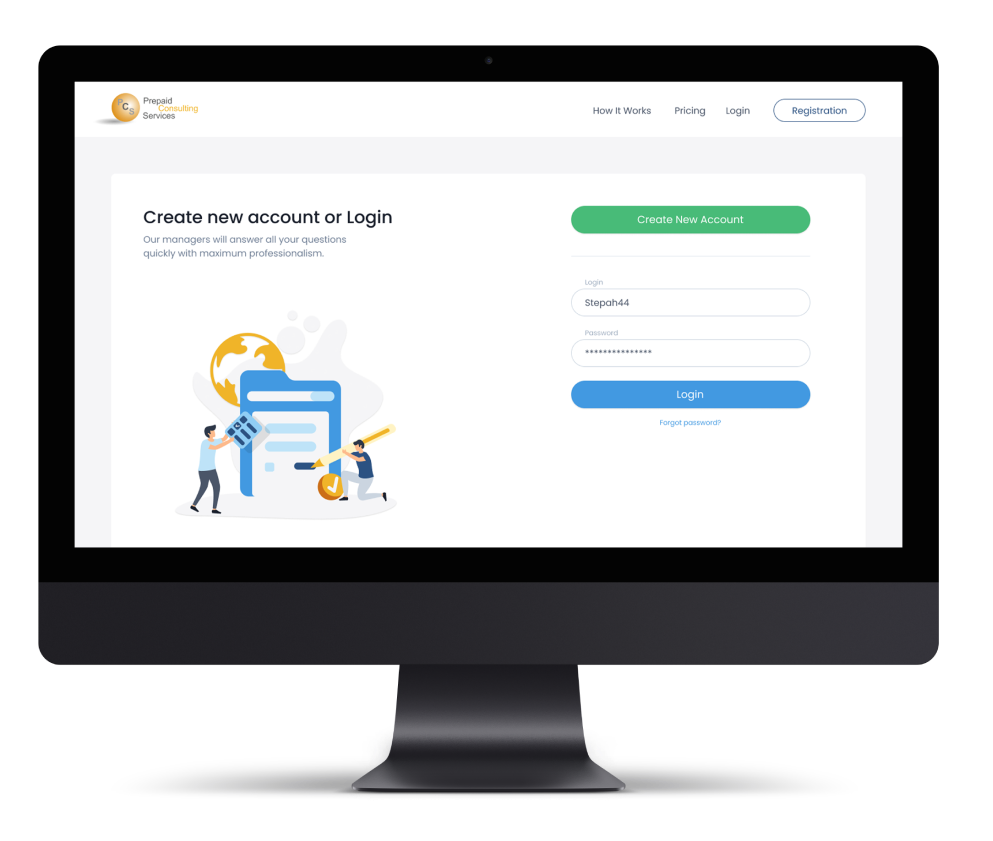 Home page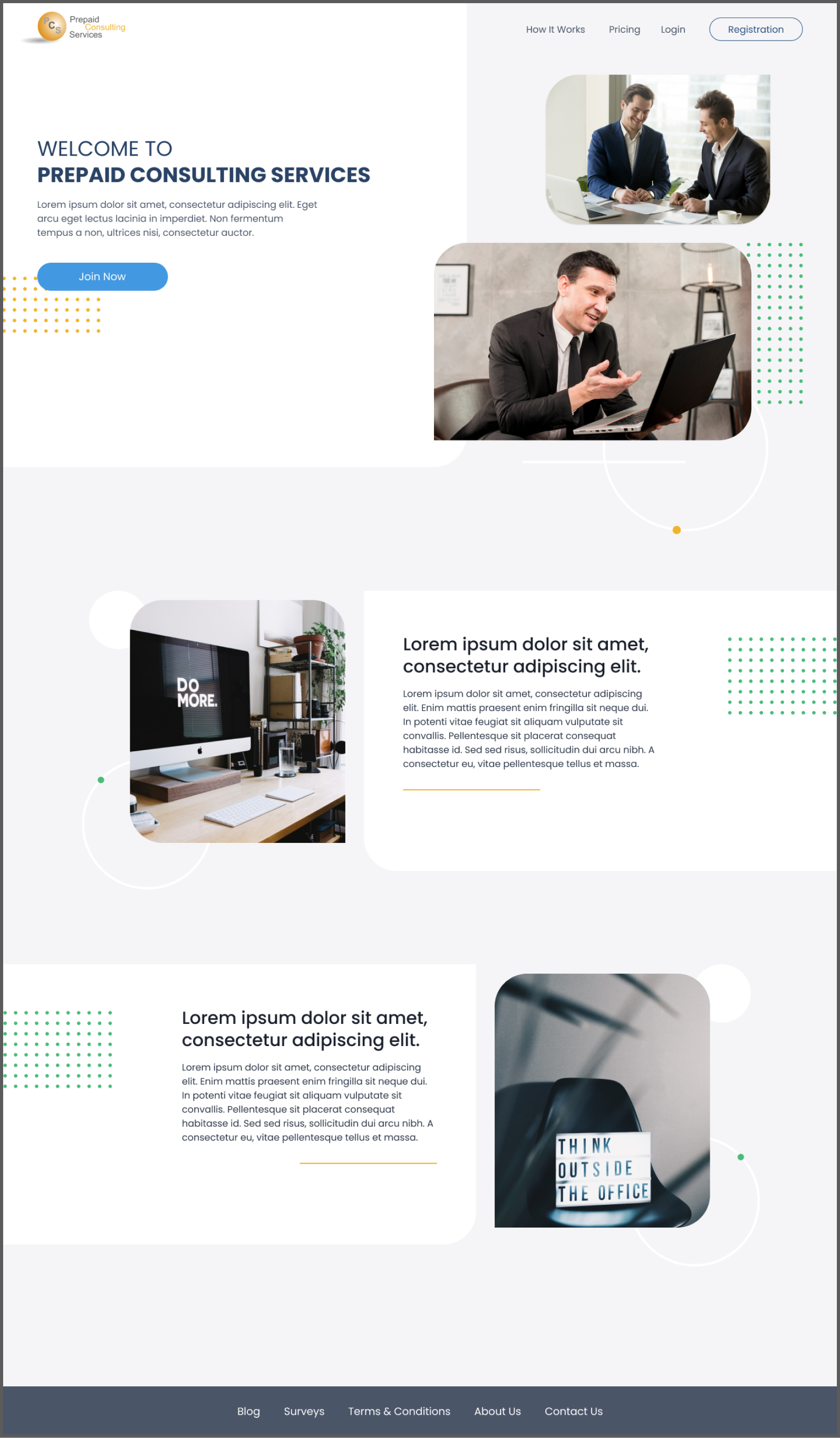 Profile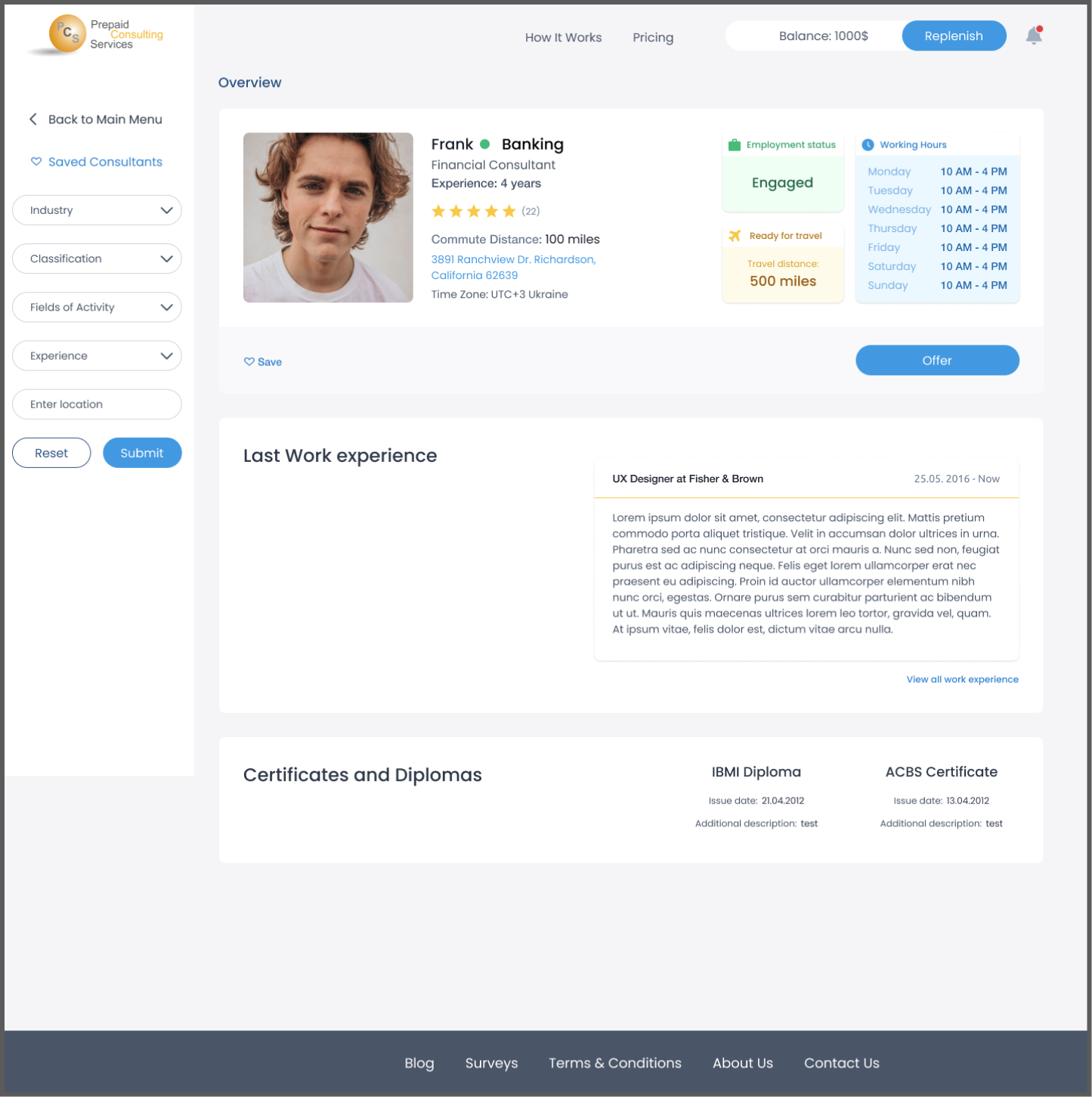 Development
Database: MySQL 8
Backend: PHP7.4, Laravel, Redis
Frontend: VueJS + IneriaJS, TailwindCSS
3rd party integrations: Stripe, Google Meet, DocuSign
Solution 1. Complex Matching Algorithm of Seekers and Consultants
To develop the most efficient matching algorithm, we used various ranking factors.
For example:
- industry
- general work experience
- experience in a specific issue
- readiness for personal meetings
- rating
- reviews
- and many others.

Solution 2. Integration of DocuSign
DocuSign is a leading product for eSignature and document management.
Integration with a ready-made AP was beneficial for a few reasons:
- DocuSign is a widely used tool for a significant part of consulters
- Use of integration saved development budget and team efforts

Solution 3. Integration of Google Meets
Google Meets is free and reliable chat platform. And that was the main reason to use this one for real-time chat and video meetings.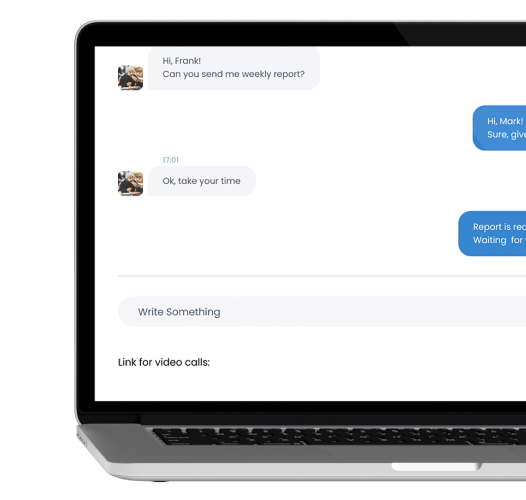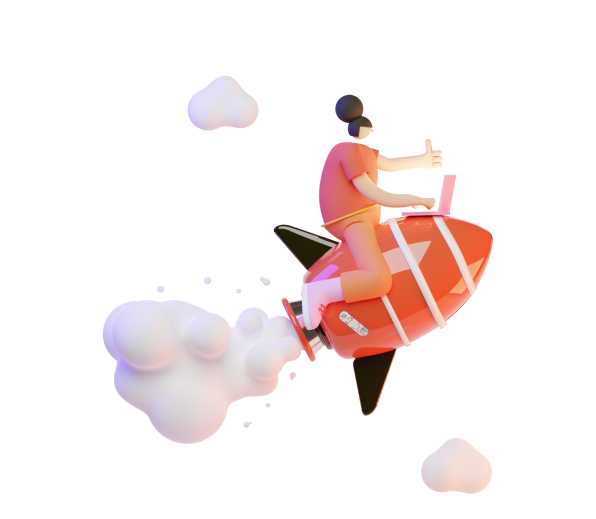 value we delivered
We could say that the core value we delivered is the Take Charge Approach.
It sounds like another buzzword.
However, this one means specific things we were able to:
- quickly understood the idea and business goals to achieve
- precise and fast create documentation to translate the founder's vision into technical language
- suggest an efficient budget and technical solutions
As a result, we developed an MVP in the tight timeline and currently preparing for the upcoming iterations.