What Customer's Pain Does the Platform Solve?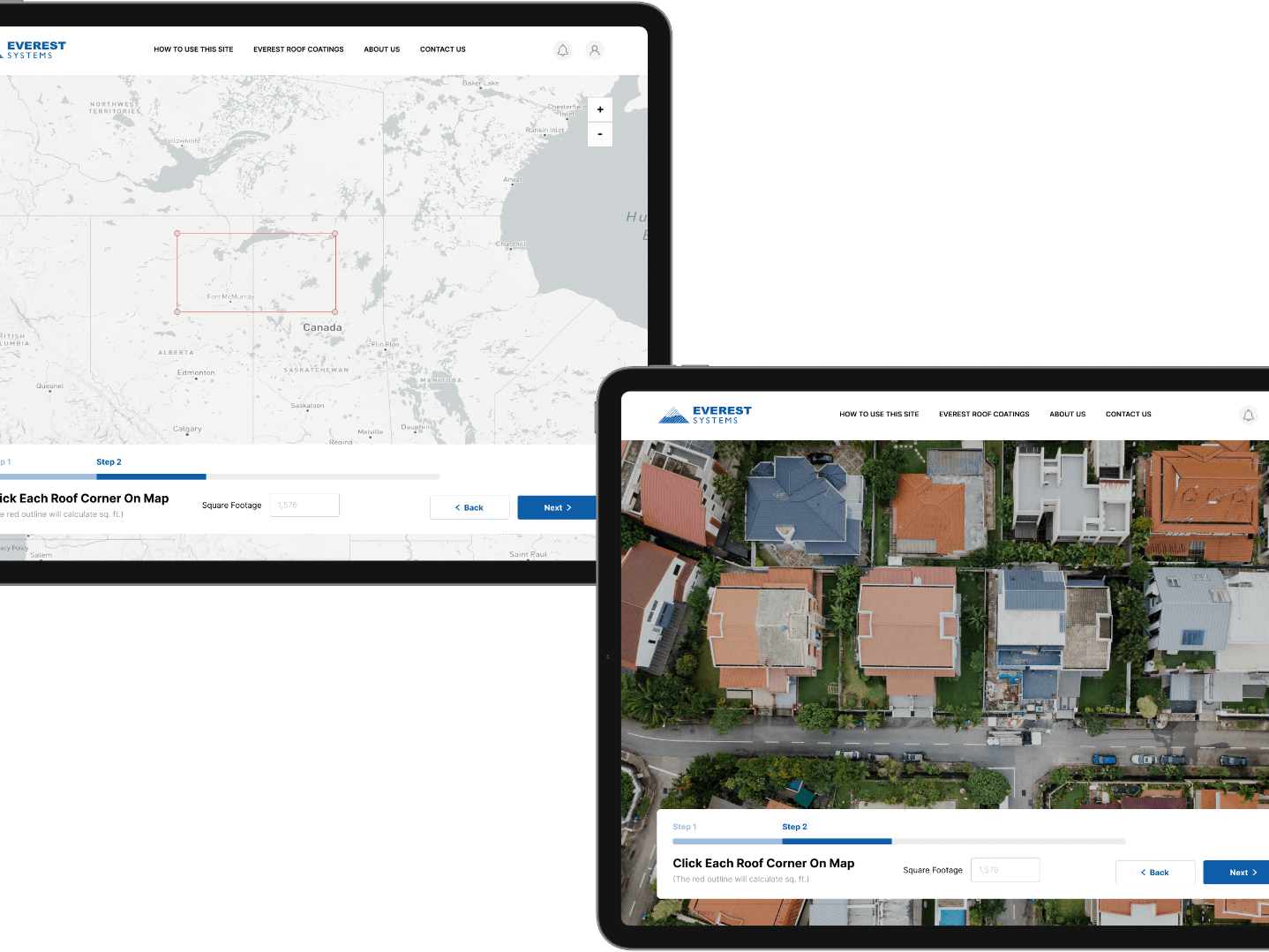 Everest Roof Coating – a company providing services for coating roofs using different materials. To achieve the best experience for the users, they decided to create a service that will allow calculating the costs for covering the roof coating without prior consultation of the expert.
To make that work, they thought of the idea of scanning the roof square through Google maps and sharing the approximate costs the customer can count on.
Our team was excited after hearing the idea, we suggested a solution that was the best fit for the customer in terms of budget, timelines, and realization of the project.
Everest Roof Coating has more than 30 years of experience in the coatings industry and is a leading manufacturer of elastomeric roofing coatings and sealants for the commercial roofing industry. They manufacture a full line of acrylic, silicone, and urethane coatings and sealants. Everest Systems also specializes in the complete restoration and rehabilitation of commercial roofs.
In order to calculate the cost, the worker needs to find the building in Google maps and then, the system automatically counts the roof area, calculates how many materials would be required, and calculates costs. One can adjust the settings according to the order needs.
Now Let's Take a Closer Look at the Key Deliveries
We have developed from scratch an application for the administration of orders for roof repairs. We developed a calculator based on Google maps that helps to calculate many parameters such as roof area, chimneys, visors, and other elements (there are 14 in total).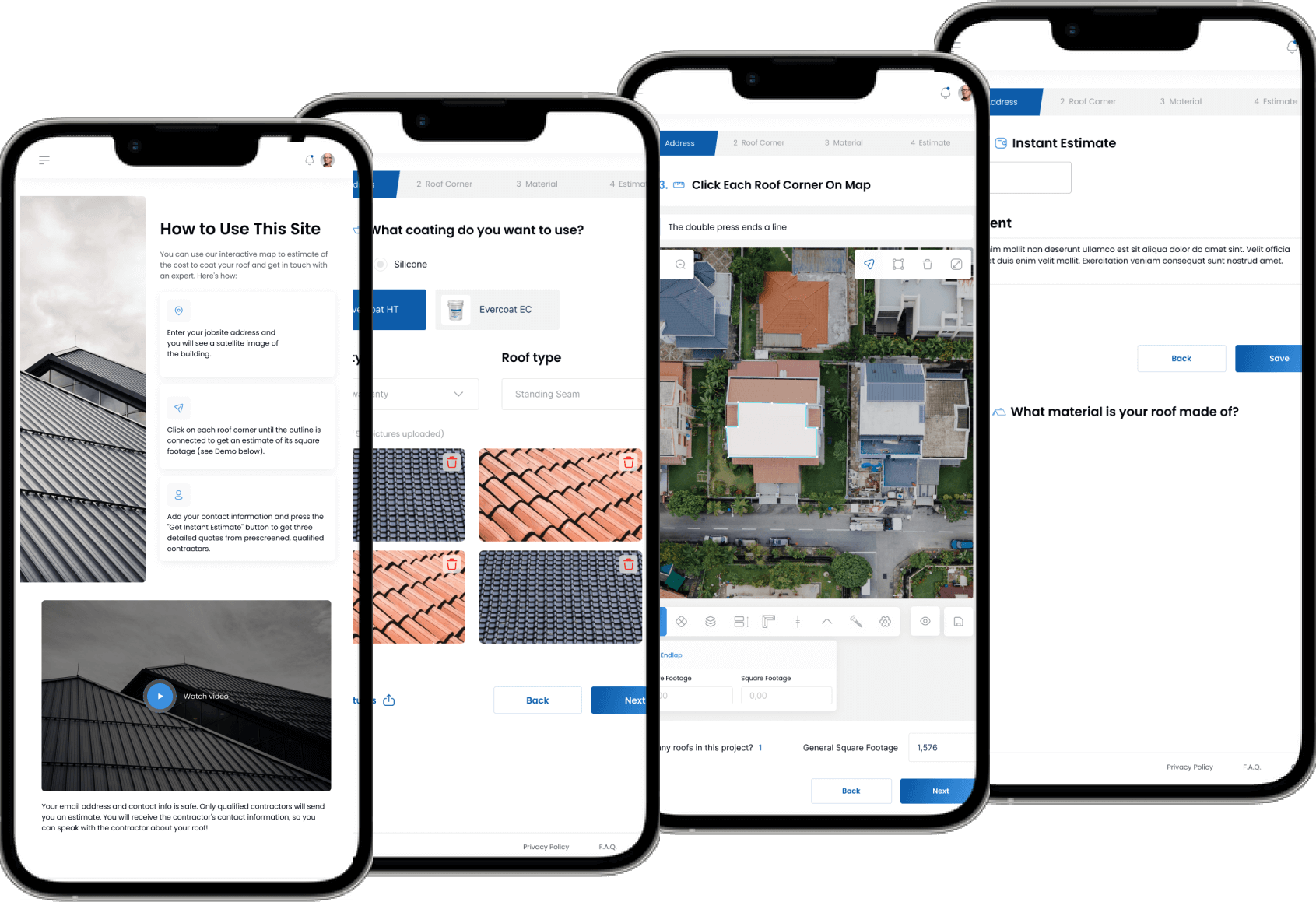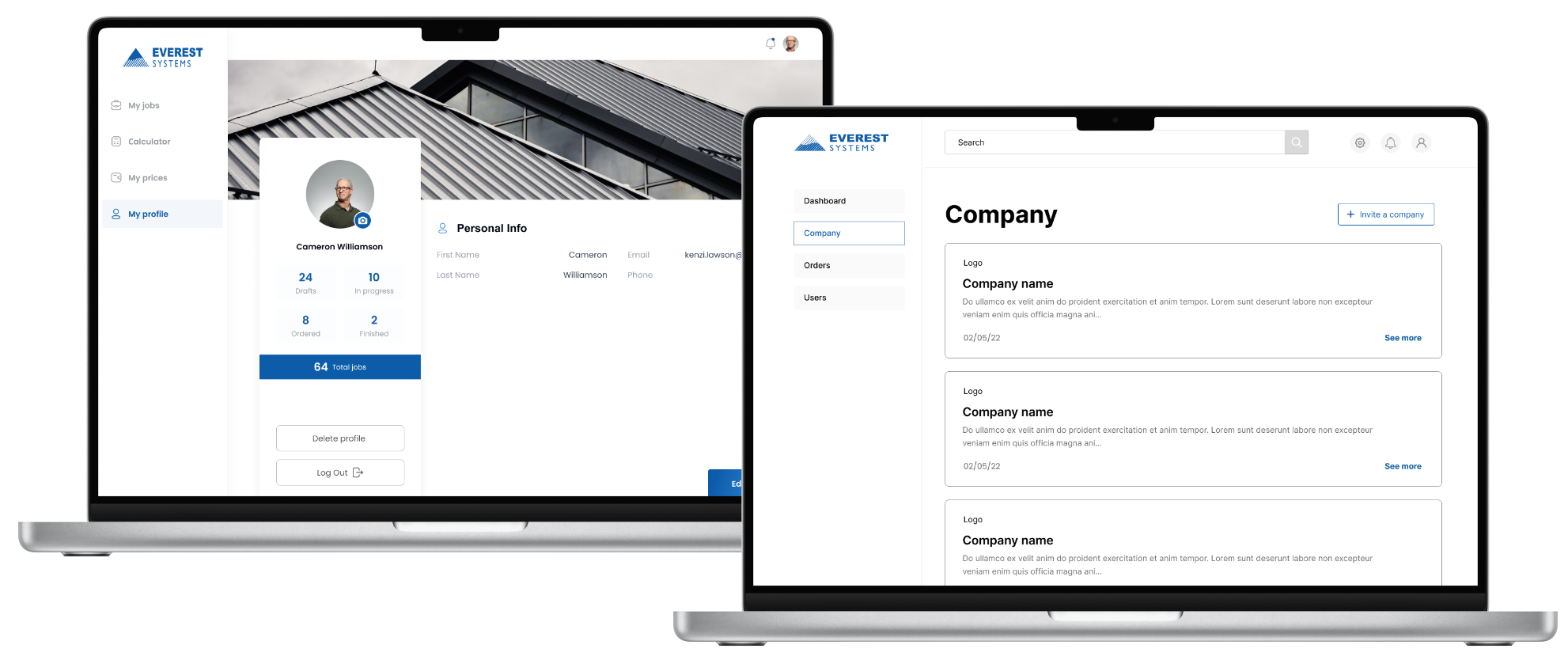 Based on the selected elements, the number of materials needed for repairs and their price are calculated, If any specific adjustments are needed, then to do this, the worker can edit the list of these materials. The platform has two roles – workers who could create and administer orders and an admin who can control all this and make their own adjustments.
What Technologies Did We Use?
Vue JS

Laravel
We have developed a cost-effective, efficient solution for administering roof repair orders that allowed the client to increase the speed of estimating possible roofing costs. To do this, our team offered the best solutions that met the requirements.