What Customer's Pain Does the Platform Solve?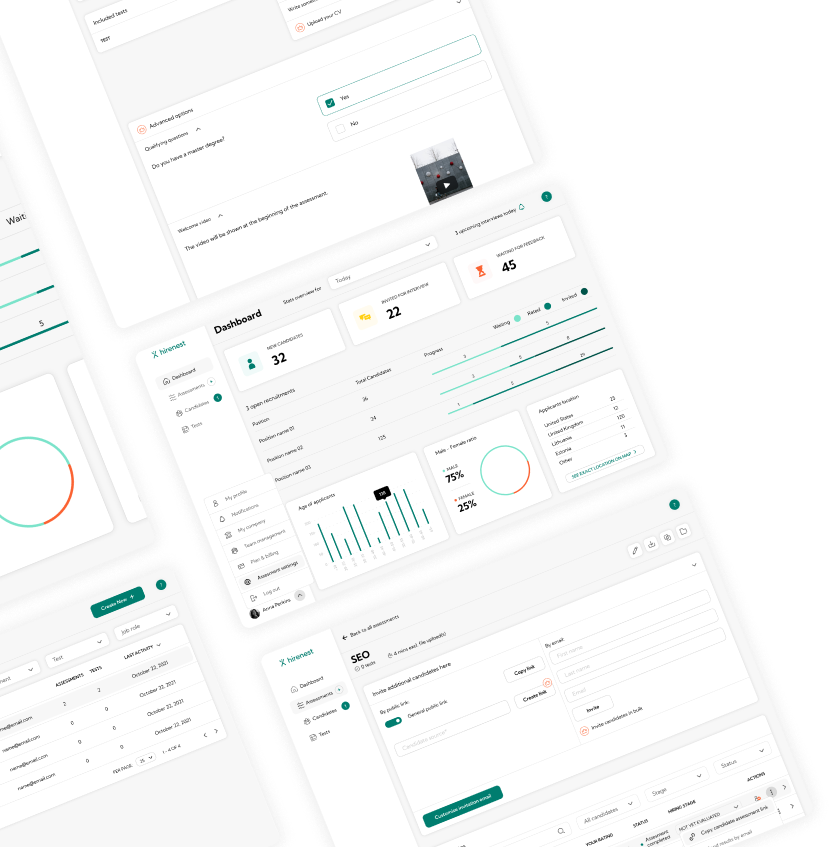 Hirenest offers world-class tools to help your business evaluate job candidates objectively and hire smart.
The ultimate goal is to deliver an assessment platform that offers you reliability, construct validity, content validity, and predictive validity.
The assessments, which are developed in collaboration with and validated by expert I/O psychologists, strengthen the legal defensibility of your hiring decisions in many ways.
The client owns a successful startup that already transformed into a stable business. They discovered the opportunity in HR tech where they could leverage their knowledge and experience in running a startup company.
Ernestas had an idea for MVP of an automated HR tool that streamlines initial recruitment processes and wants to try out their hypothesis. So they reached out to us by recommendation from a trusted person.
The client is happy with SpdLoad's work, describing the team as exceptional.

They communicate closely with the firm and have organized sprints and meetings. Their resources understand the company's MVP goals even with limited information, proving to be an adaptable partner for this project.
Now Let's Take a Closer Look at the Key Deliveries
We deliver a web platform for 4 roles: Admin, Employer, Author, and Candidate.
All of them are deeply connected to each other, therefore we tried to develop them simultaneously.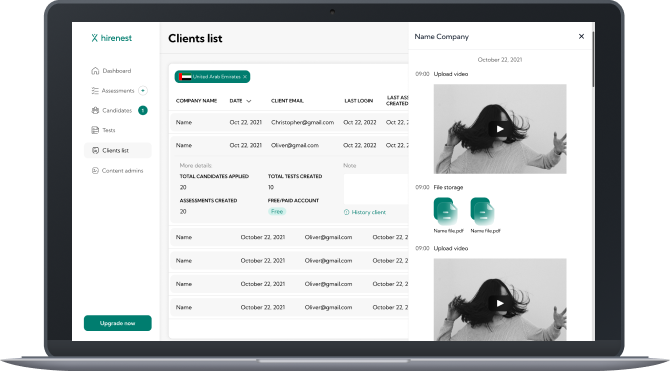 Admin role
As an Admin, you can manage all data on the platform.
You can collect those results to analyze all user's activities on the platform.
Employer role
The most valuable role for the platform is an employer.
This person can create a company profile, create assessments as much as he needs, invite Candidates via public or private links, and review assessment status in real-time and see results.
You can also compare all applications for the assessment and choose the best of them.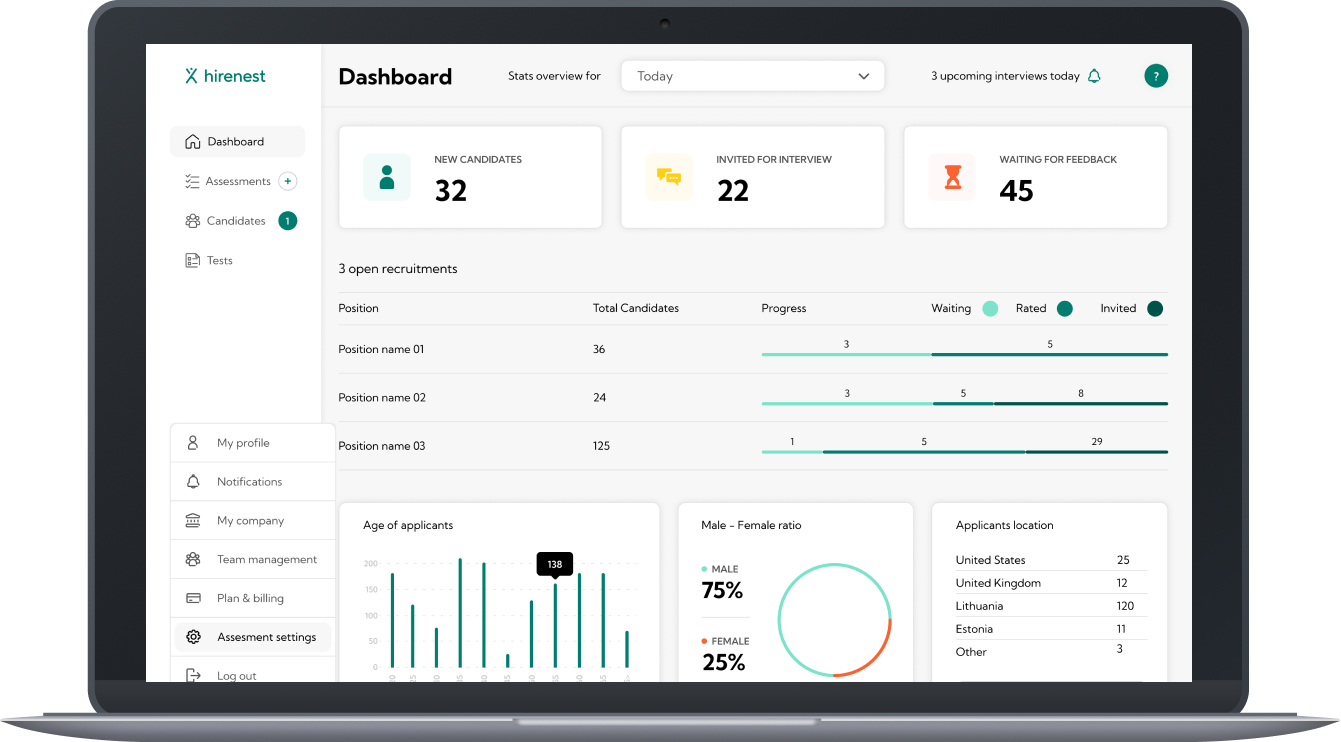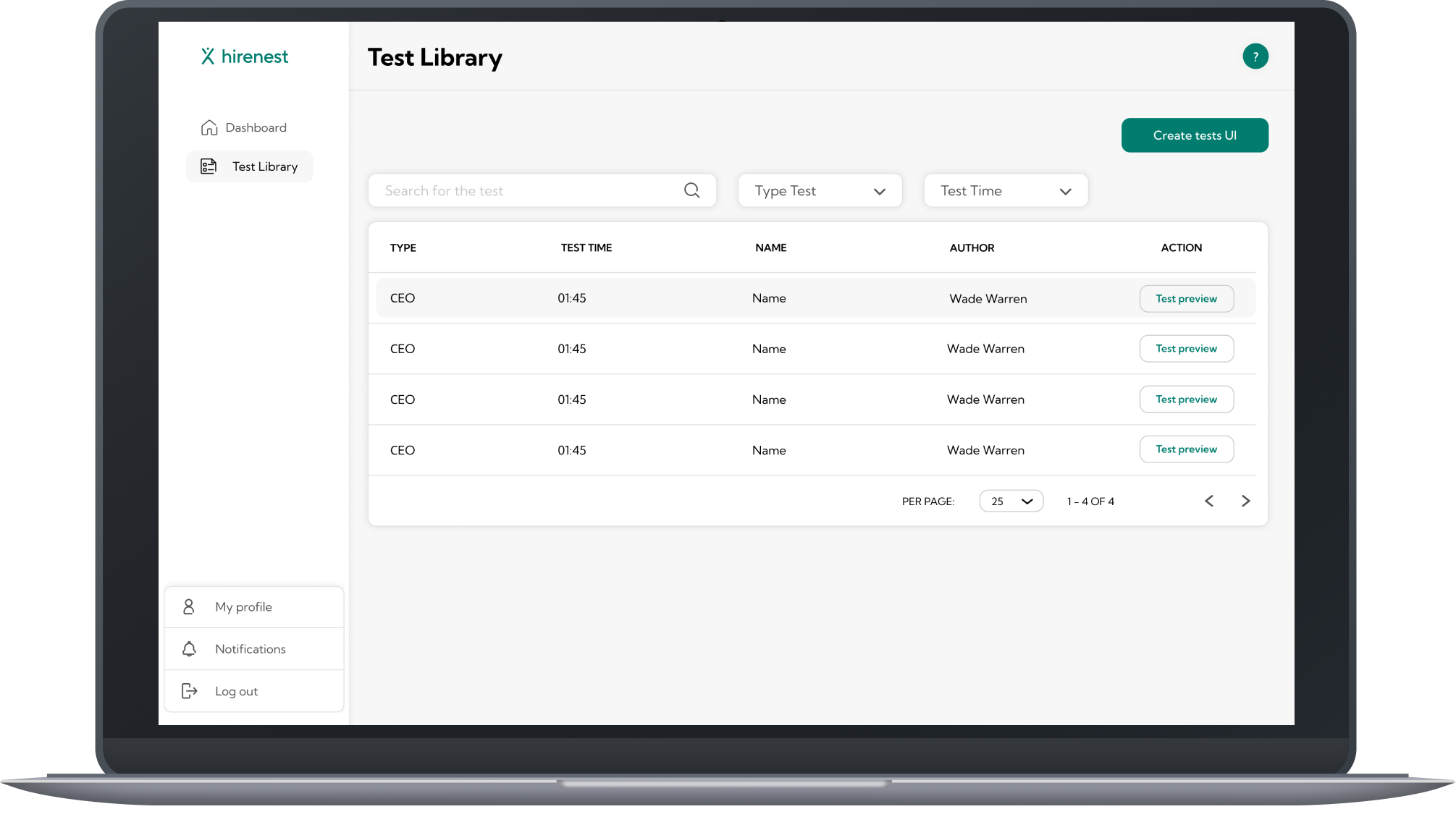 Author role
Authors can create their tests, which are crucial for the assessment.
As well you have your profile which is possible to preview for an employer when the last decides what test to put into the assessment.
Candidate role
As a Candidate, you can pass assessments that were assigned to you by a private link or a public one.
The candidate also leaves feedback on each test in the assessment, and on the assessment itself.
In the second release, this user will be able to go to his profile, and see what his assessments were and what will be.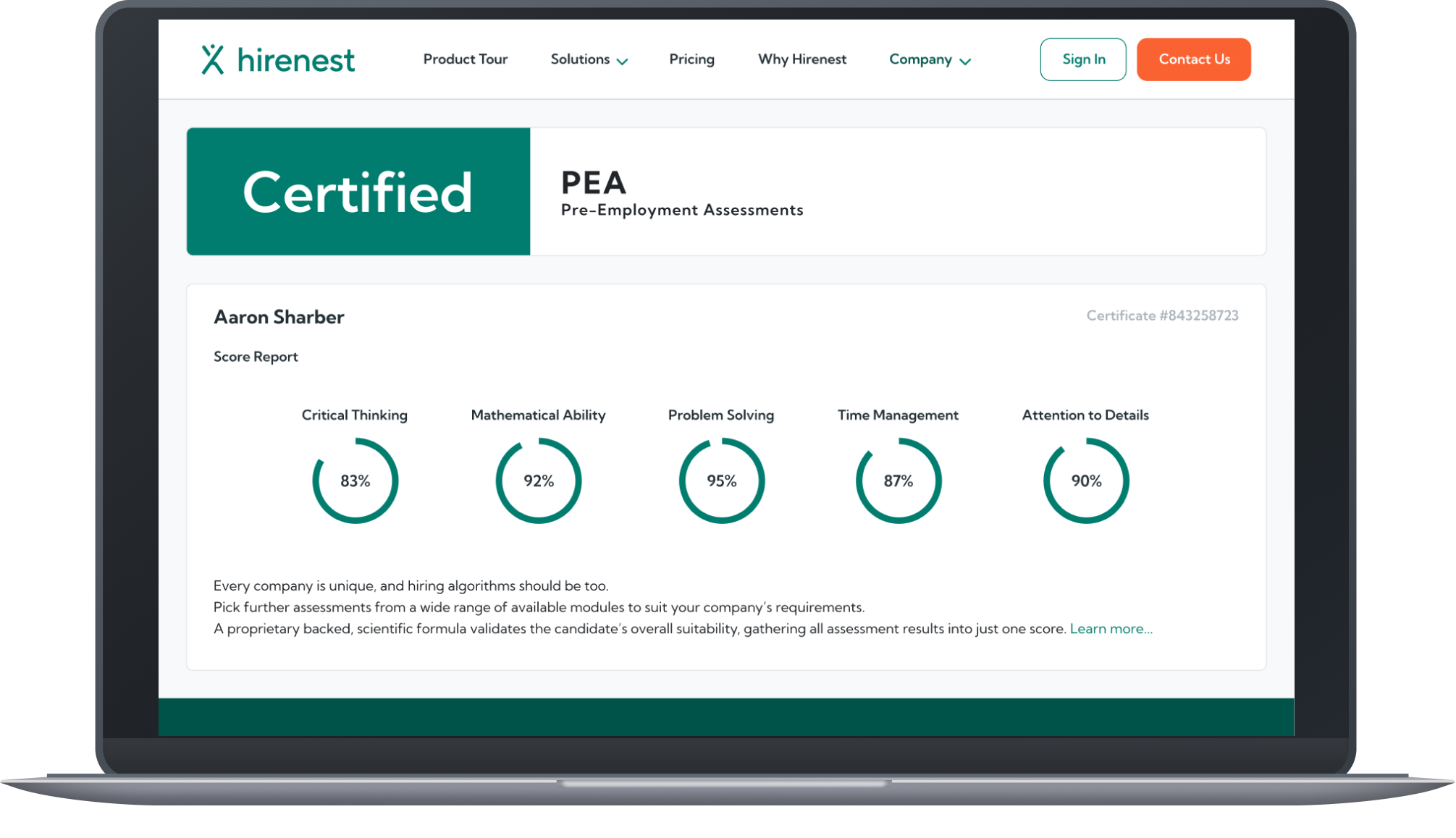 What Technologies Did We Use?
ReactJS

NodeJS
So, for these 3 months, we created a platform from scratch for 3 main roles and are going to attract early adopters soon. Employers can send a request to join the platform and start to create assessments to hire the best candidates.
Also landing page is ready for her first real experience.