What Customer's Pain Does the Platform Solve?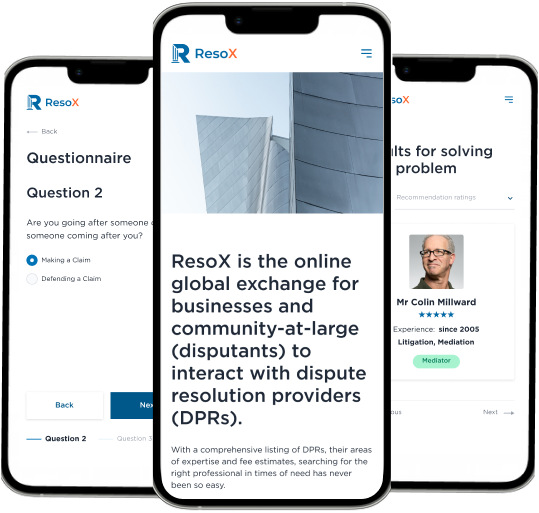 ResoX is an easy-to-use and visually-friendly platform for members of the public and small businesses who have worrying business or potential legal disputes.
The platform automatically matches them with the most appropriate dispute resolution service providers for their needs.
There are 2 founders. The first customer is an accomplished PMI Certified project management trainer with real-world experience in three continents.
The second customer is an accredited IMI mediator.
They both participated in big corporate disputes as mediators in Singapore and realized that for small and public businesses it is quite a challenge to find an appropriate consultant in dispute resolution.
They decided to work with us because we had solid experience and a good reputation. Besides, they cherished our great professionalism during the first discussions so clients were confident that they will receive a high-quality product.
We engaged SpdLoad to develop and deploy a central business solution. I can say it was absolutely the right decision. It was a pleasure to work with the team on all levels!
Web platform where users can search for consultants based on chosen criteria.
User needs to fill in the short questionnaire and after that, they're presented with the best match results. After that, all the communication and agreements happen outside the platform.
The solution is completely free for end-users while consultants should pay a monthly fee to be listed on the platform
Now Let's Take a Closer Look at the Key Deliveries
The client reached out to us with the formed idea, however, since he lacked technical expertise the client was looking for a tech partner.
We analyzed requirements and proposed 2 ways of implementation. We compared 2 completely different technologies with their pros and cons.
Finally, we stopped on WordPress since it covers all functionality while it is cost-efficient in the implementation.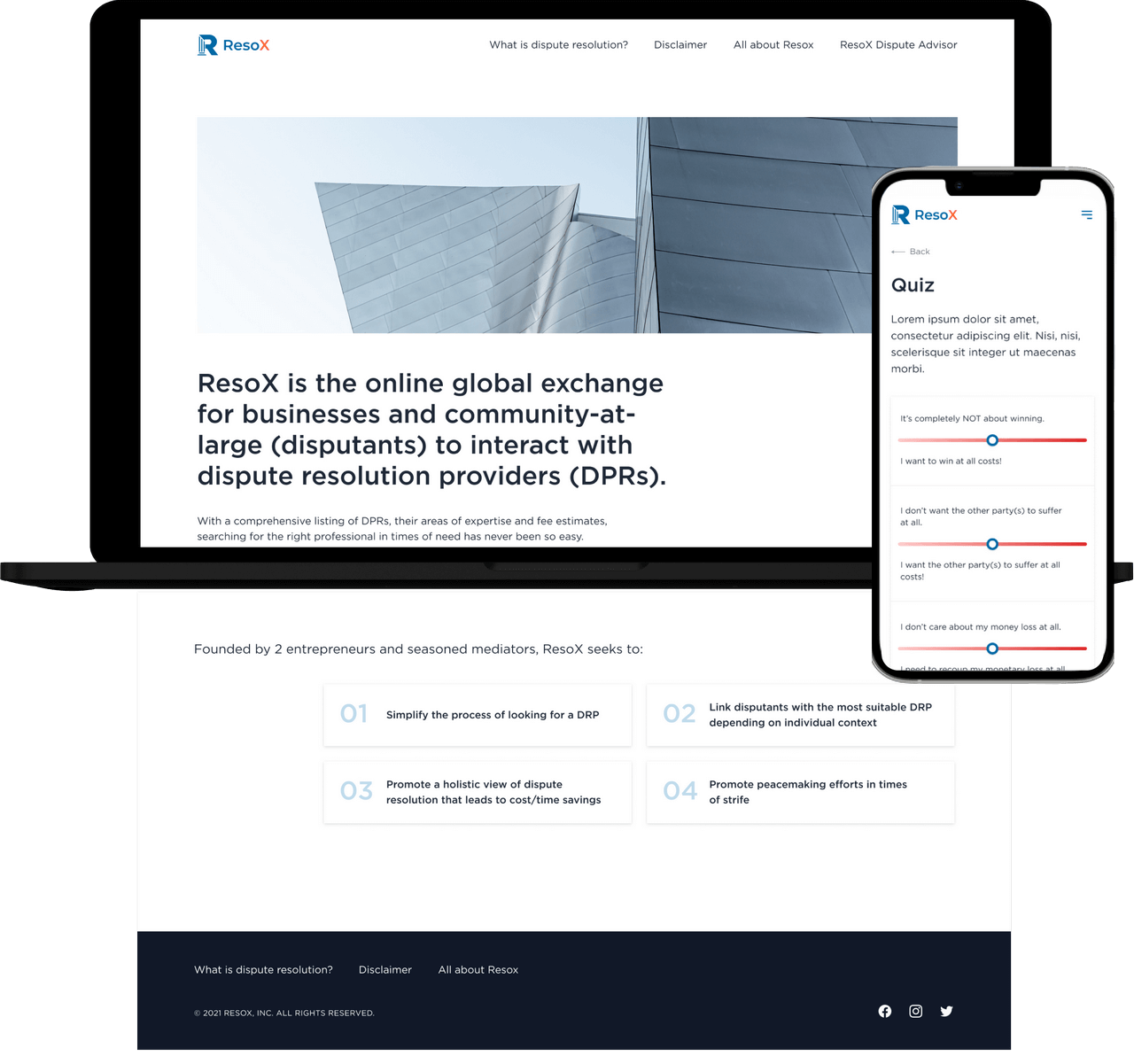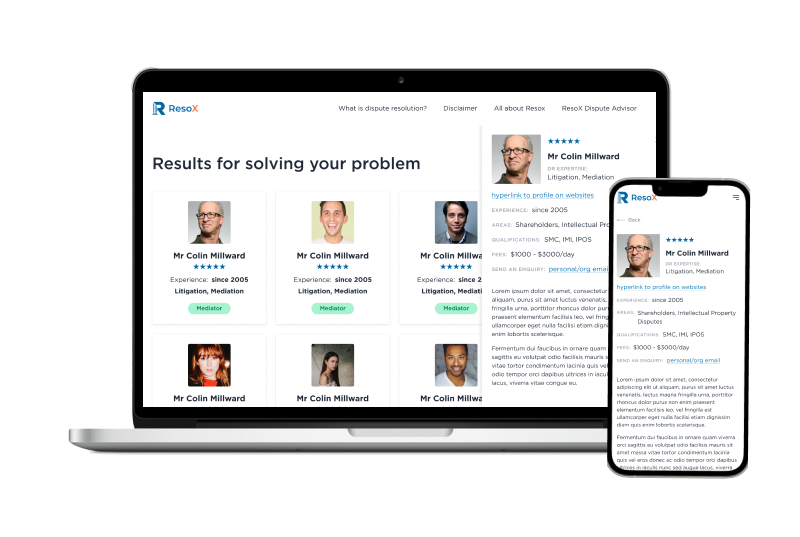 The matching algorithm connects the user with a consultant who has experience in resolution of disputes in a specific niche
What Technologies Did We Use?
Wordpress

Javascript

HTML/CSS
We developed solid but cost-effective solution that allowed the client launch early and get first clients already after 3 months since the start of our cooperation.
Currently, they're successfully operating in Singapore and Australia and plan further product development.