What Customer's Pain Does the Platform Solve?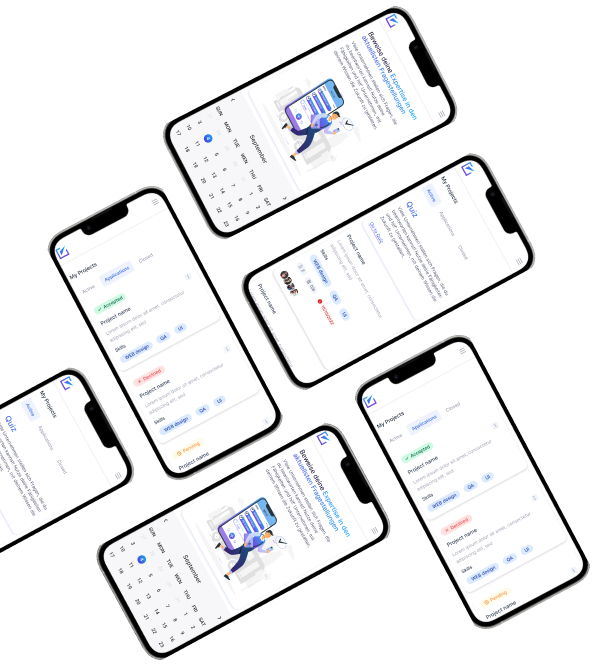 Studicon helps businesses implement various projects with the help of tomorrow's experts – today's students.
As one of the startup's clients said: "Working with the students was refreshing, they were very motivated and sometimes did our extra requests."
The customer is a former business process manager, who became a startup founder. He had a project idea and was looking for a reliable software development company.
How Does A Platform Work?
There are 3 roles – customer, student, and admin.
Customers are able to post the projects, choose the best performers for them and track the work process.
Students are able to apply their skills by participating in projects and getting new experiences accomplishing tasks.
They can easily find the perfect one as the system shows them the best projects that match their skills.
Now Let's Take a Closer Look at the Key Deliveries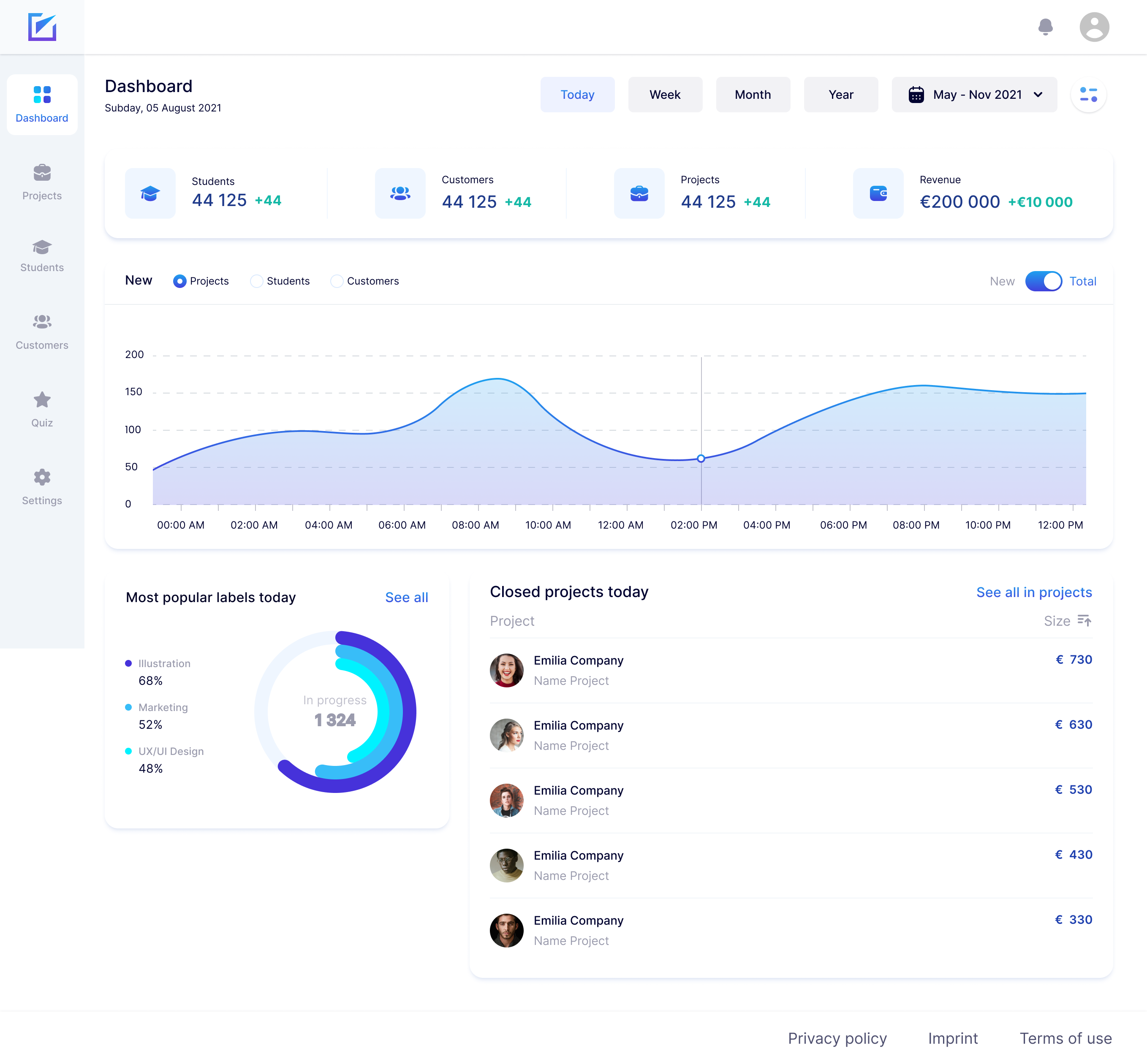 The Administrator role
Admin connects the student and the customer.
On the one hand, it's in charge of checking tasks that are completed and helps in communication with the customer.
On the other, only Admin can activate the student on the project and transfer the completed project to the customer.
The Customer role
The role of the Customer is to create projects on the platform.
As a customer, you will receive a detailed quote and project plan from Admin.
Admin will introduce the project team to you and discuss the project plan.
Once the project starts, the Customer will get weekly updates on the progress.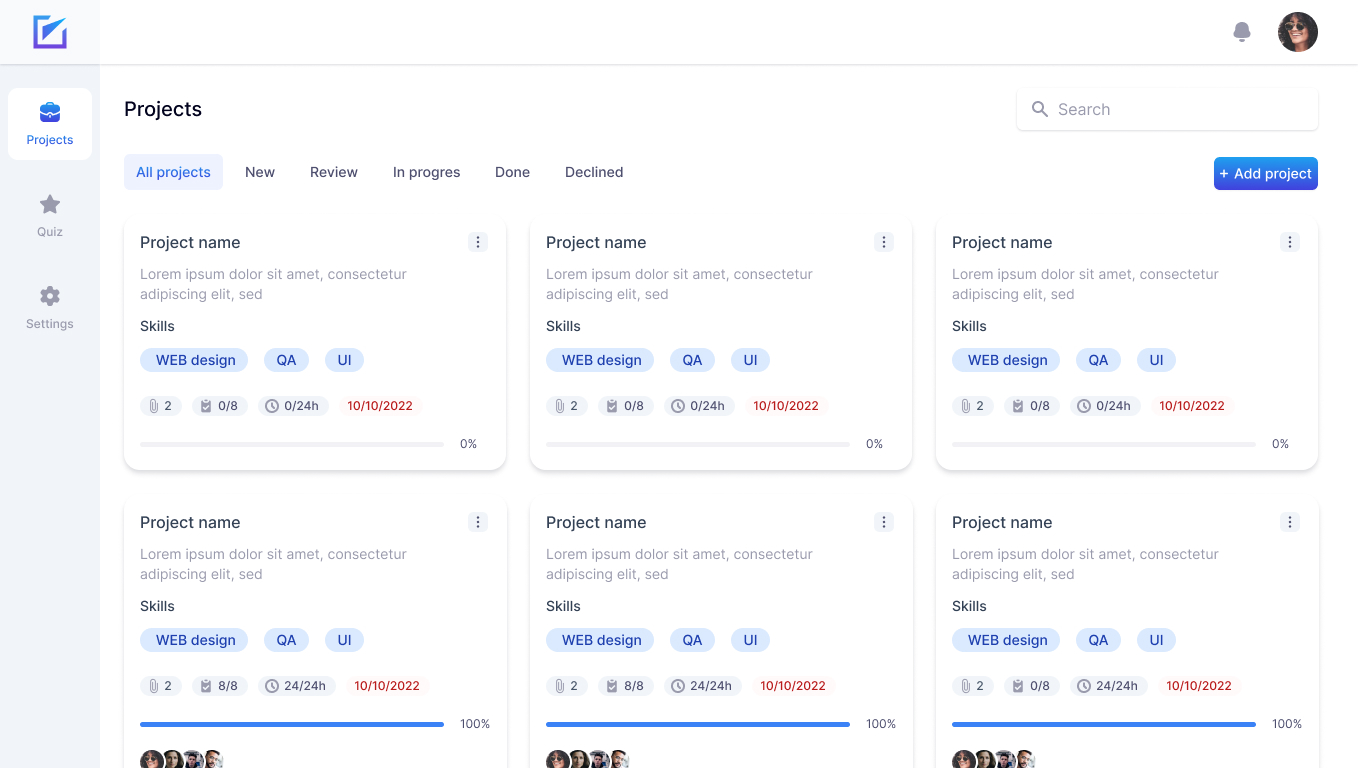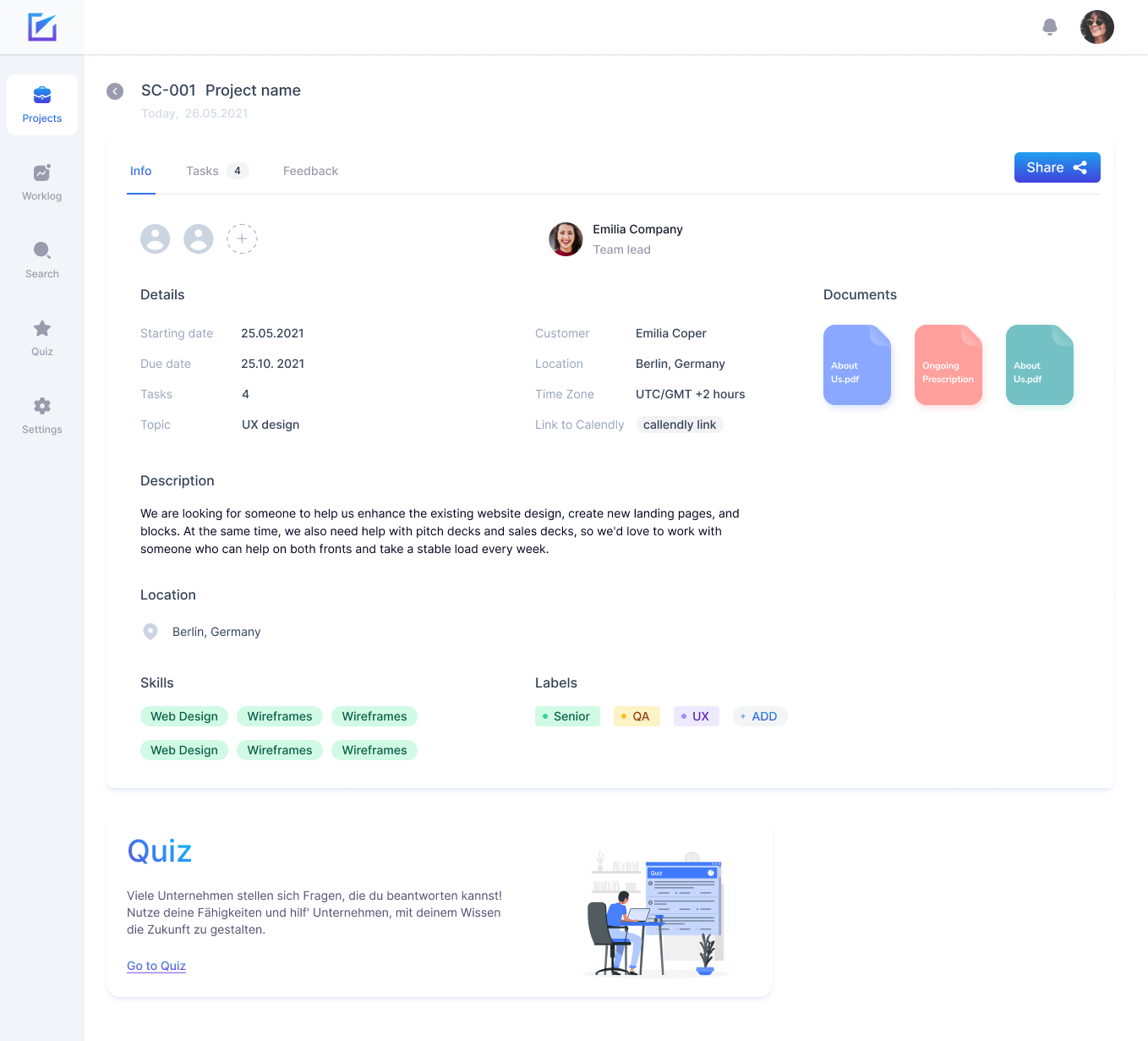 The Student role
The role of the Student is to apply and make sure project tasks are done.
As a student, you could find suitable projects accordingly to your set of skills or interests and apply them in 1 click.
The admin will assemble a team and introduce you to the Customer. After you'll be able to work on the project and manage it via the platform.
What Technologies Did We Use?
VueJS

PHP Laravel

HTML/CSS
We successfully delivered and launched the platform. The client was able to raise funds with the help of H&S Investments.
Now we are working to improve and further develop the product.