Company journey
Customer came to us with an idea of project for hospitals network who works with mental health issues
Customer provided us with high-level requirements of business logic and user interface designs
Due to very specific niche of the solution we had to develop a detailed requirements documentation according to HIPAA compliance
We created and agreed the user workflow through the app. It allowed us to reach the best user engagement
Our team developed project roadmap with all technical and business requirements, design details and specific HIPAA requirements to implement
As a result, we created a scalable solution to pass very specific tests with analytic dashboard and management system
Project key factors
Client
Who was our customer
Startup from scratch
Location
Where our customer based
Customer from the USA without technical background
Goal
What we wanted to achieve
To build MVP to find product / market fit
Team
Who was involved in development
1 UX/UI, 1 backend, 1 frontend, 1 project manager, 1 QA
Duration
How long did the project take
6 month
Main requirements
The customer is the owner of a network of 2 hospitals specialized in mental health issues. The main idea of the solution is to digitize the adding and management of specific mental health tests.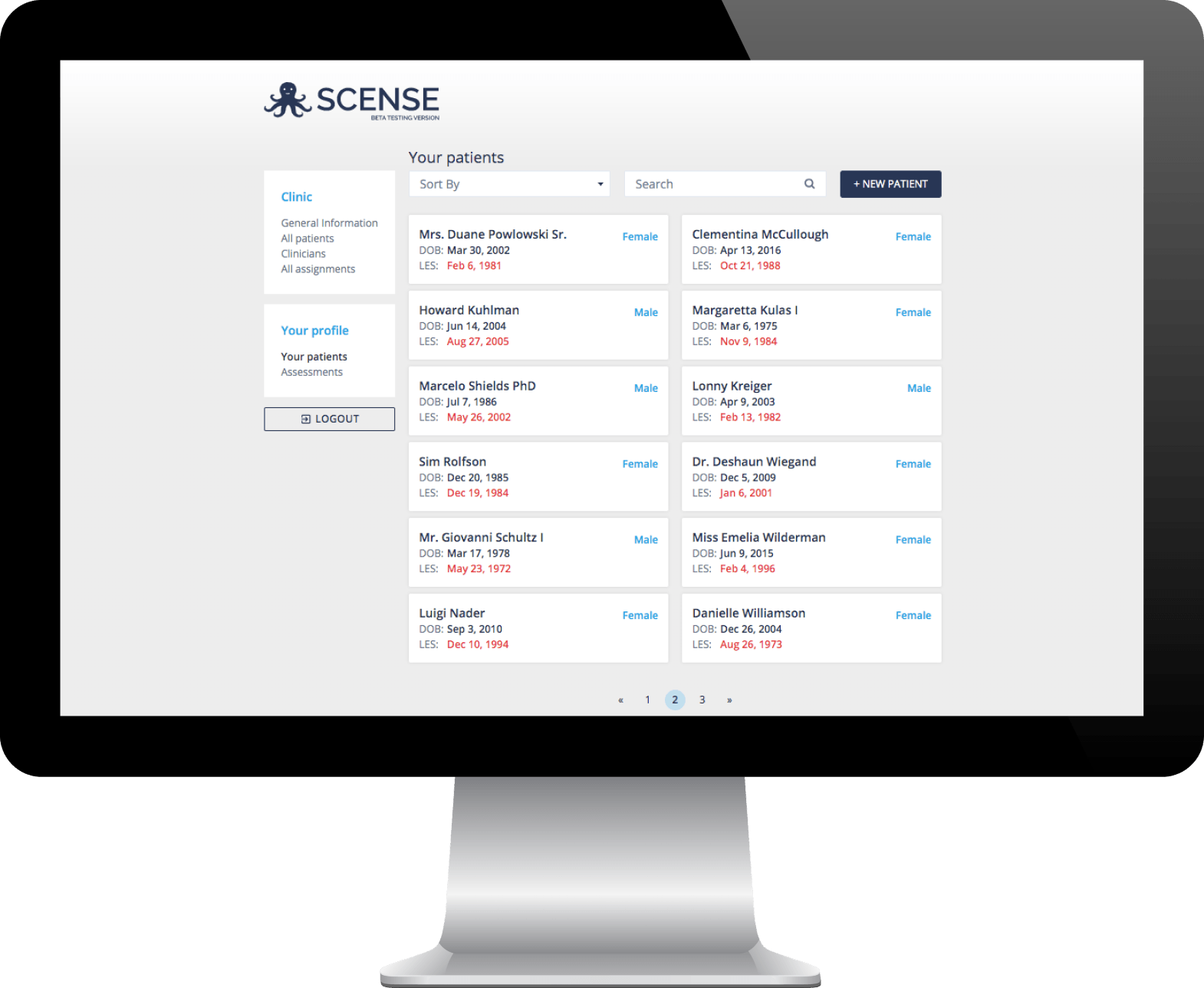 Our solution
Development of the app requirements
The customer provided us with the concept of business logic. We specified every step of the user journey and complete both the technical and the business parts of requirements. It helped us to create a detailed project roadmap with prioritized tasks. It allowed us to deliver the project as fast as possible with the maximum quality
Implemented HIPAA compliance
In the process of development we had to use HIPAA compliance practices. Our expertise in Healthcare domain helped us to provide customer with the best solutions created especially for patients data security
Improvement user interface and experience design
We used the customer design as the base for improvements. We optimised the user journey. It allowed us to provide the maximum user engagement and helped to optimise the number of required screens
How we did it?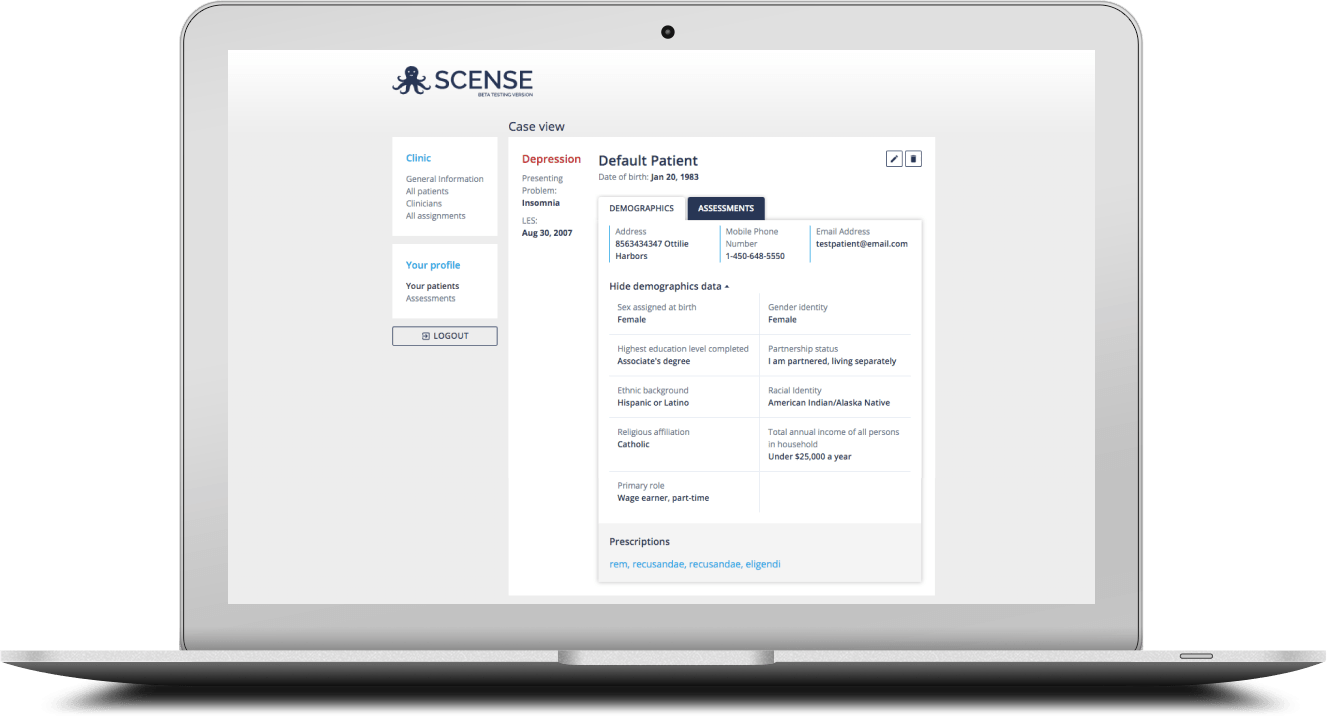 1. Research the HIPAA compliance requirements
2. Develop the requirements according to HIPAA
3. Provide customer with design improvements
4. Use own development kit to speed up time required for a development
5. Develop an MVP to validate hypothesis
Technologies we use
Results
The HIPAA compliance application that guarantees absolutely full patients data security
A smooth workflow to provide the best user experience
The rapid setup and development process of MVP
HAVE AN IDEA? LET'S DISCUSS!
Contacts
Headquarter
Develeopment center
EMAIL US
Messengers
+16469217207