Mobile App UI/UX design
Main points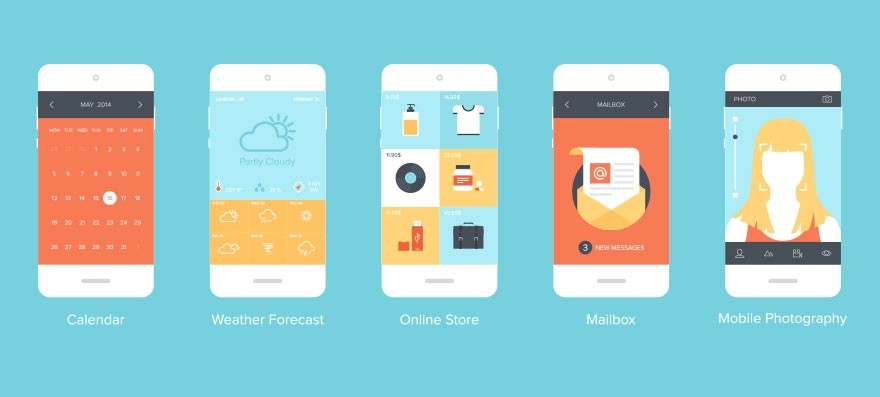 If your product for smartphones does not have a good ui , your customers will not wait for its improvement, but will simply take an advantage of other products, the creators of which have made more efforts to make their programs user-friendly.
Creating an interface makes your client interested in your system or services. Every enterprise wants this, but the presence of an unsuccessfully developed products can do more harm than good.
The benefits that your business will receive by creating a good ui app:
increasing of clients, respectively increase in sales;
company brand will become more recognizable, which will help to stand out among competitors;
increased partners and new business opportunities.
What our developers pay attention to when making an app ui design for gadgets, having previously negotiated all the details with the customer, are:
Ease of navigation. We try not to complicate the work with the system making cumbersome menus or making no menu at all.
Simple background. The face of iOS applications was one of the first to lay the foundation for the trend of minimalism. If beautiful themes and backgrounds are included when making a site, smartphone designers make background images sole-colored or blurry, which makes navigation and functions more expressive as well as saves loading time.
Color palettes. Developing a smartphone app ui design requires a reasonable use of the color palette. We recommend using more white space and tinted versions of your brand's colors.
Swiping gestures. While developing, SpdLoad thinks over gestures which make usability easier.
Intuitive interface. No matter what device someone uses, no one wants to feel that they are not smart enough to navigate it. That's why we make your interface the most intuitive for all devices.
Social networks integration. Creating a design, it should be taken into account that a large proportion of clients come from social networks especially if you have an online store. That's why we add the social network buttons and the ability to log in via social networks. This further enhances the ux and usability, since registration is not time-consuming.
Next level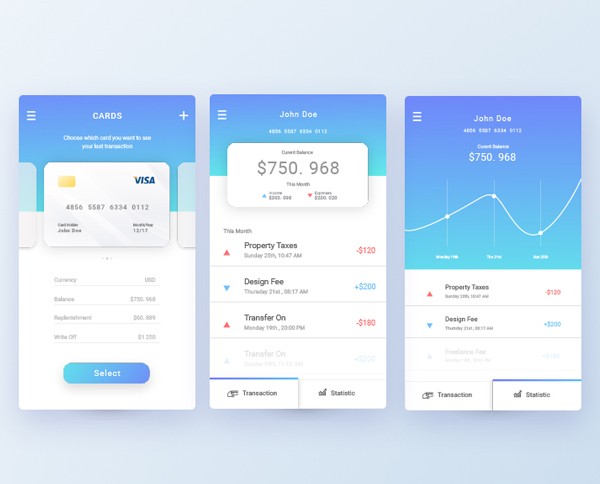 If your company already has a product, but having read the above, you are not so confident as to the quality of the interface, we can do an app redesign . It's not a secret that trends change from year to year and what was a trend a few years ago now is considered to be inconvenient for the user, that in turn will only spoil the user's opinion of your business as a whole.
As you can see, only by working in a well-coordinated team, one can get a really great service that combines the ux, good-looking ui and advanced development capabilities. Making it is a crucial step for creating a product at SpdLoad. Our team approaches the implementation professionally – and the designers, programmers, and testers work together, which means that the products always please the customers.
If you want to order the services for android or IOS , or order a full cycle of development – contact us, we will help you.