Development CRM for business
How can the customer service management software make your path easier?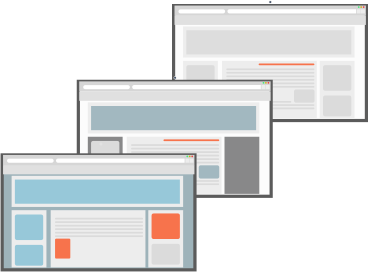 First, you need to find out what CRM is. CRM (Customer Relationship Management) is a type of software that was created specifically to facilitate the interaction of company representatives with customers. CRM marketing software – absolutely necessary thing to develop for any business. However, what do I tell you? Here are 4 specific reasons for you to order a custom CRM development at SpdLoad:
Provides an easy way to register and store customer data. It's never too late to start being organized. Thanks to the customer relationship management software, created especially for you, you can create several categories to distribute the entire volume of your customers for a more efficient and easier way of using the data. For example, you can distribute customers according to the type of cooperation program, designate suppliers, permanent and potential customers, and this is to stay in touch with those who are lost. So you can make CRM work for you.
Different project management construction services provide an opportunity to monitor any activity of your employees and clients. So you will never forget anyone, and you can direct efforts so that each client feels important and meaningful.
Web based contact management expands capabilities. If you have not sold something yet, it does not mean that you can not do it. It means that it will turn out later. Therefore, it is so important to regularly remind others about yourself.
Consumer management system saves customer data. You can lose a lot of your project management website has irrelevant information, out-of-date contacts, or stores data about important customers locally. SpdLoad is ready to develop a custom management platform for you.
CRM for start-ups
Customer service
With the development of CRM, your employees can create strong relationships with customers. The quality of work is increasing from one side and company reputation is growing from other. In order to better interact with customers, you have to develop a database where will be all information about clients and projects will be stored.
Marketing
When you starting a company through emails, CRM database will allow you to create groups of clients. So you will be able to focus on specific goals for different groups. This can help you find a unique approach to each client.
Increase sales
In other words, custom CRM development for your business can help you to monitor your expenses and profit easily. It provides access to the perfect tools which will allow you to improve your start-up business and show advantages and disadvantages of your actions.
Feedback
The biggest mistake on the way to success of your business can be the wrong goal. No one wants to develop what he doesn't need and create confusion. With the CRM tactics help such as feedback, you can improve your strategy, actions, and track your customers' opinion. As a result, custom CRM development can show you where it is better to move.
Results
Customer Relationship Management is very useful for everyone, who wants to create a business. This is the powerful tool for achieving your goals. Don't hesitate to ask us to develop a custom CRM for you, just contact us, we will be happy to help you.