02

Initial request

The customer wanted to build an AI-based soft from scratch.

The idea required market validation and scientific/development researches.

Thus, the team used lean methodology to find out market needs. A Proof of Concept helped us to evaluate project feasibility.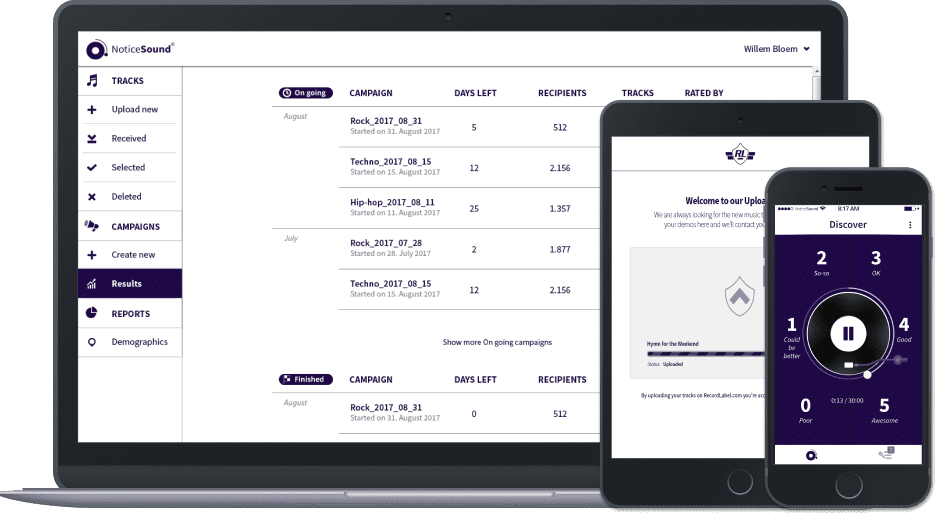 03

Project key points
Customer

A startup founder without technical background

Location

Netherlands

Stage

Pre seed stage
04

Project goals
Validate the idea, market and customer according to Customer Development framework
Provide the AI expertise to find out the possible technical solutions to build an MVP
Prepare launch strategy to pitch for investments to ensure a project growth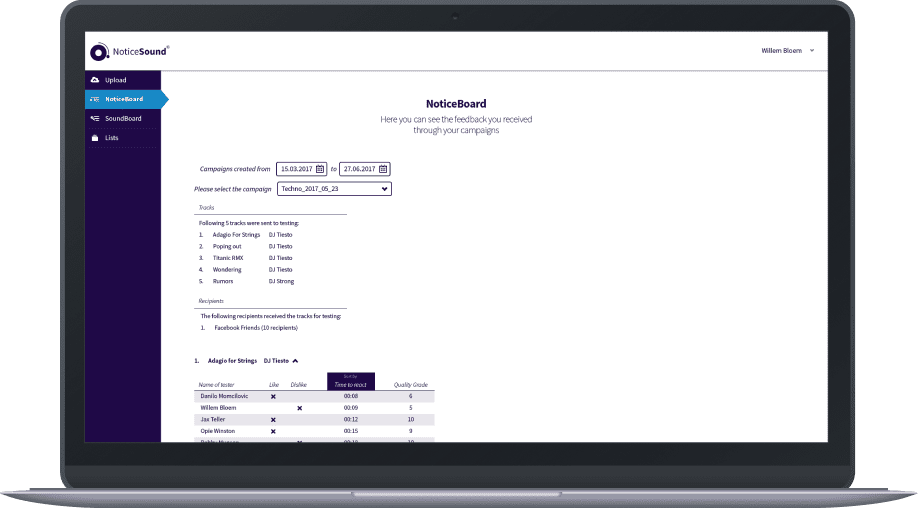 05

Project team & timeframe
1 HTML coder
1 AI Developer
1 Back-end developer
1 Project Manager
1 Front-end Developer
1 Q&A Tester
1 mobile developer
06

Project challenges
Implementation of own streaming technology in the mobile application
Optimization of project workflow to keep strict deadlines with testing all features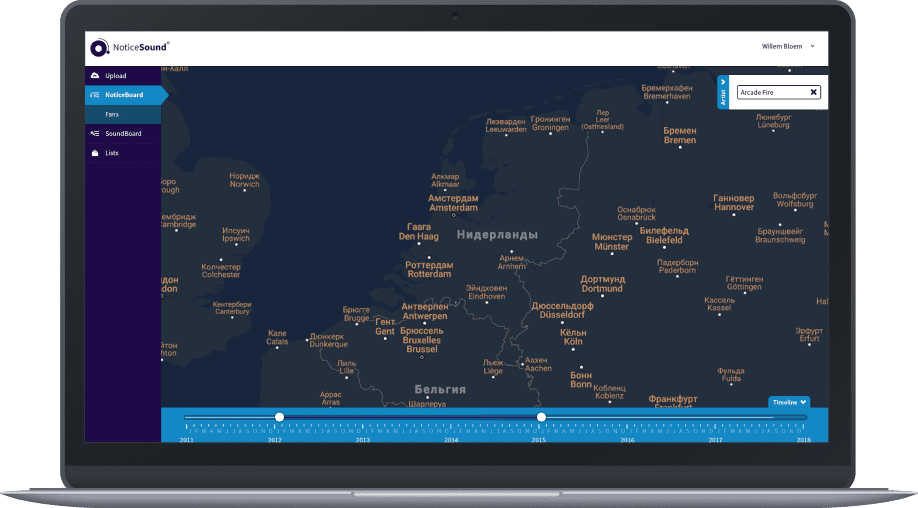 07

Technologies
React

React Native

Laravel
08

Result
Our team managed to save the project budget. We found the way to replace an expensive AI algorithm without losing quality.
It helped Noticesound to gain the investment round and attract famous music labels as customers.