World-Class
Software




Development

for Startups

You've just found the technical co-founder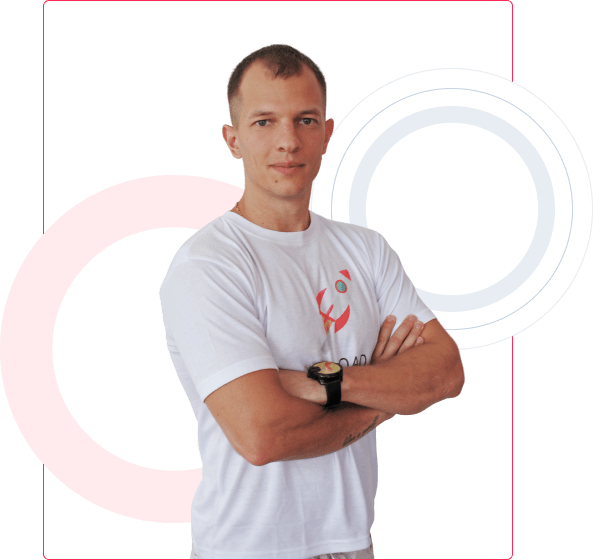 Why Do We Work with Startups?
We aim to help startup founders build rapid-growth products.
Since our release in 2013, we pass a long way.
We've developed own methodology of startup development. We are strongly focused on the growth of key business metrics of your startup.
We launched a network of highly-experienced seed investors.
And we built a passionate development team to create your web or mobile product. Our skills help us to launch new projects in a short period of time.
Our team will turn your idea into a successful business.
Max Babych, CEO at SpdLoad.
What Makes Us Unique for the Startup Development?
Network of Investors
We have a large network of investors that allow our clients to raise money quickly. When you build your business with us, we make sure your product is up to all necessary standards.
x2 Faster Development
To make you faster-on-market we created a ready-made development kit. It significantly speeds up development, save budget and make your product more flexible.
Focus on Product-Market Fit
Before development, we validate an idea in a code-free way. It helps us to build proved, market-driven product to achieve product-market fit faster and cheaper.
Our customers say
Why international startups choose us?
Our satisfied customers will say the best of it.
Our recent web and mobile products
We care about your success

Tell us about your idea and we'll contact you shortly
FAQ
01.
How can I be sure that you will not copy my idea?
This is a common concern. And we have several arguments in this regard. Firstly, we always sign legal documents that confirm your rights to own all intellectual property. Secondly, our business is the development of other products. And thirdly, the successful projects of our clients are much more valuable confirmation that we are successfully managing our business.
03.
How do you guarantee the quality of your services?
In order to process your request in a quality manner, we carry out fundamental preparatory work, during which you can communicate with the team and see how our processes work. During development, business and technical requirements are constantly monitored by team leaders. And to exclude the possibility of bugs, we test the application for a long time and hard so that your users do not experience any difficulties when using the platform.
02.
How do I pay for your services?
Since we are a flexible team, we have different methods of cooperation. This is a project payment, and payment for the hours spent. We specify all payment details in the contract - transfer method, confirmation of receipt of payment, number of payments.
04.
Who owns user information on my platform?
Everything concerning data about your platform or data about your platform belongs to you as a customer. To guarantee this, we will sign a service level agreement and a non-disclosure agreement.