Blue Academy is an HR platform that helps define each team member's personal potential to develop professional skills in a targeted way.
How we help:
Build MVP from scratch
Work at product scaling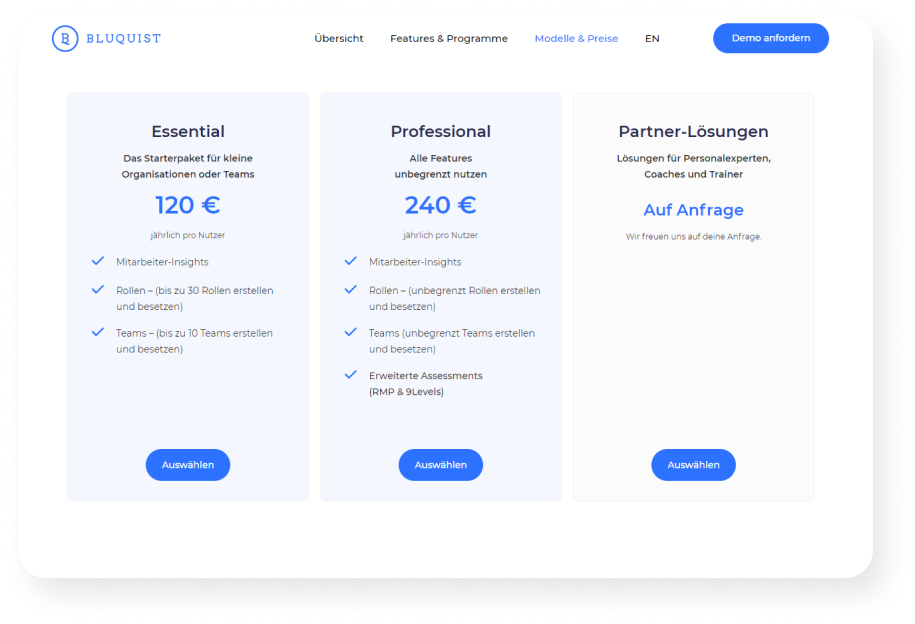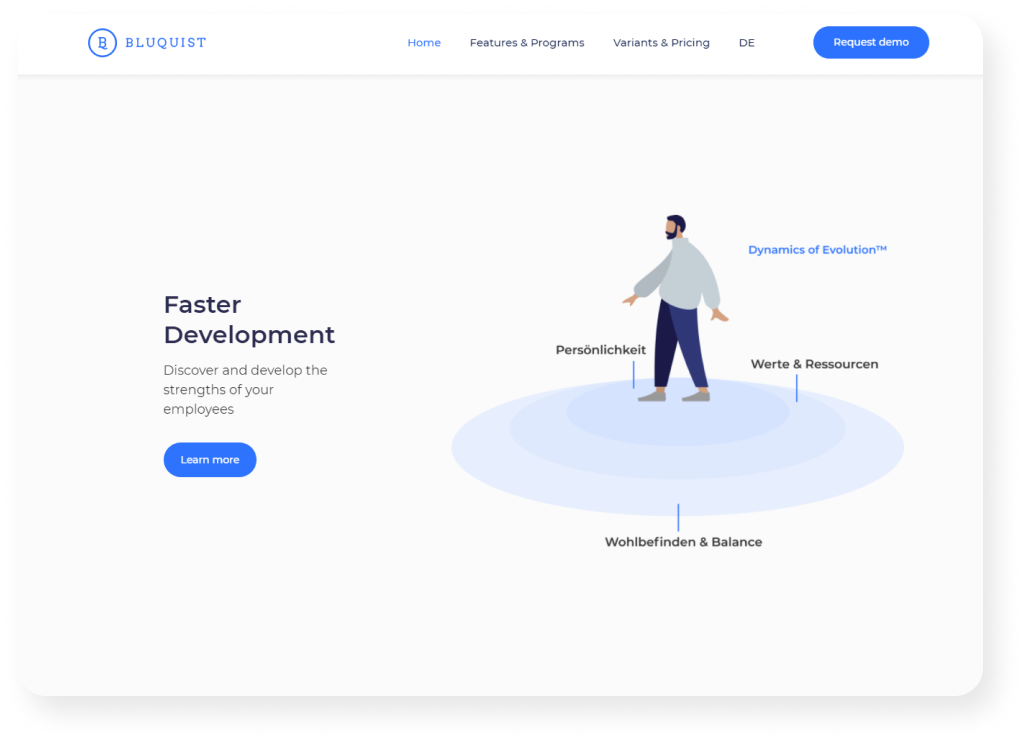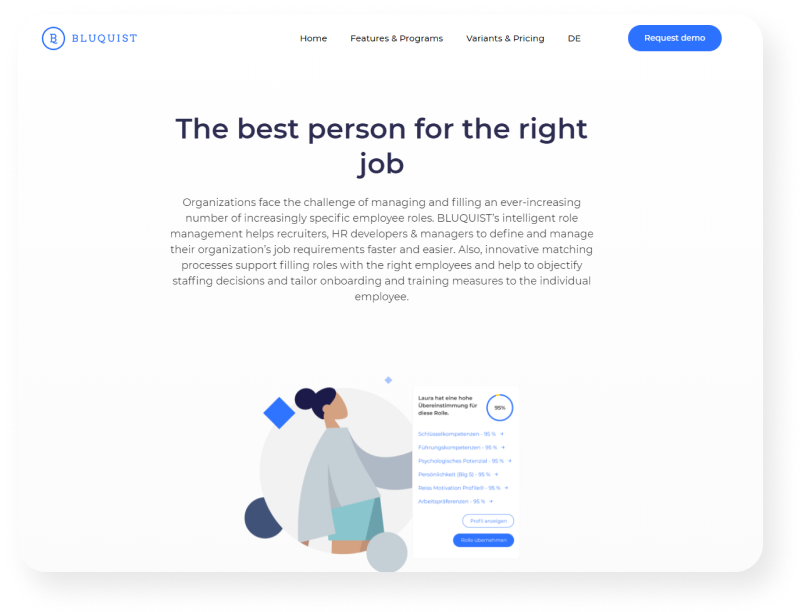 In this case study, you'll learn
about:
Who is our customer?
What was initial request?
What was initial request?
What customer think about our cooperation?
Scope of work after MVP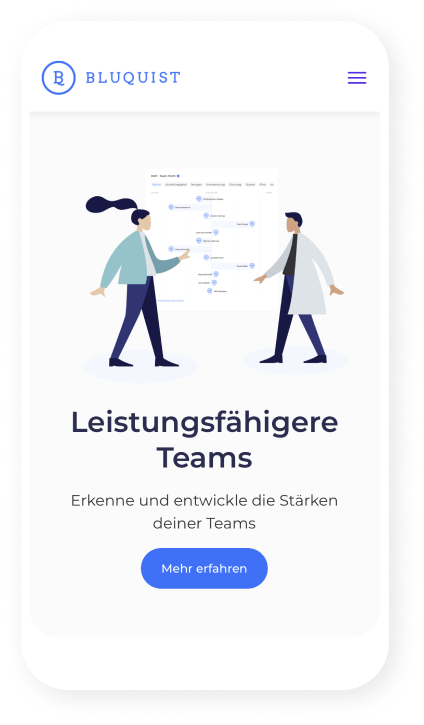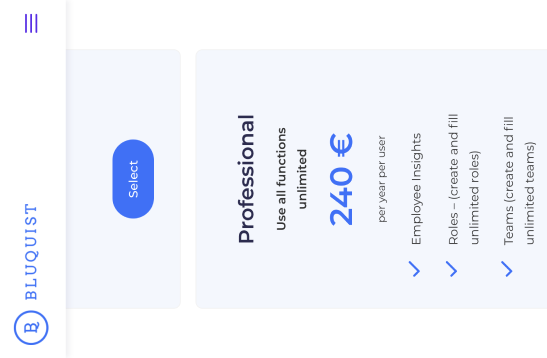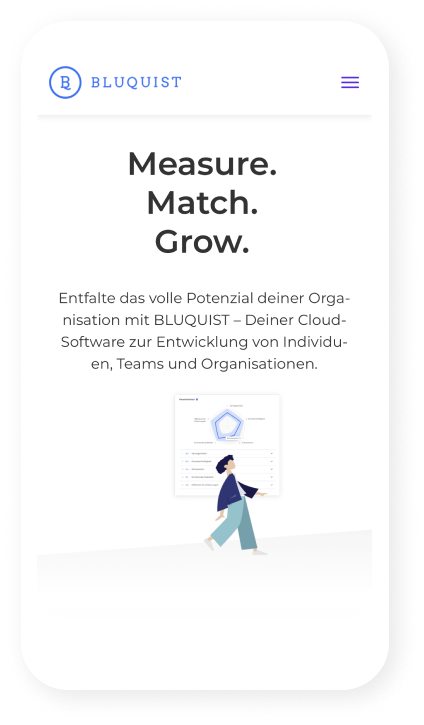 Our customer worked as a middle manager in an enterprise company. He already had an experience of product development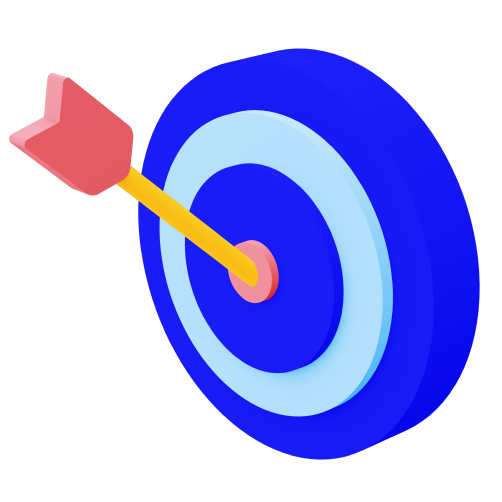 Key Goal
Build valuable product, that allow him to achieve a freedom in decision making as a founder.
Why
SpdLoad team?
The key requirement to software team was a personal trust to team, its experience and competency.
The customer chose us after an interview with CEO.
There are a few key factors, that determines the customer's decision:
A proactive position to an MVP development
Our communication style: rapidly, value-focused, and on-time
Price model
Ability to quickly researched business details of an idea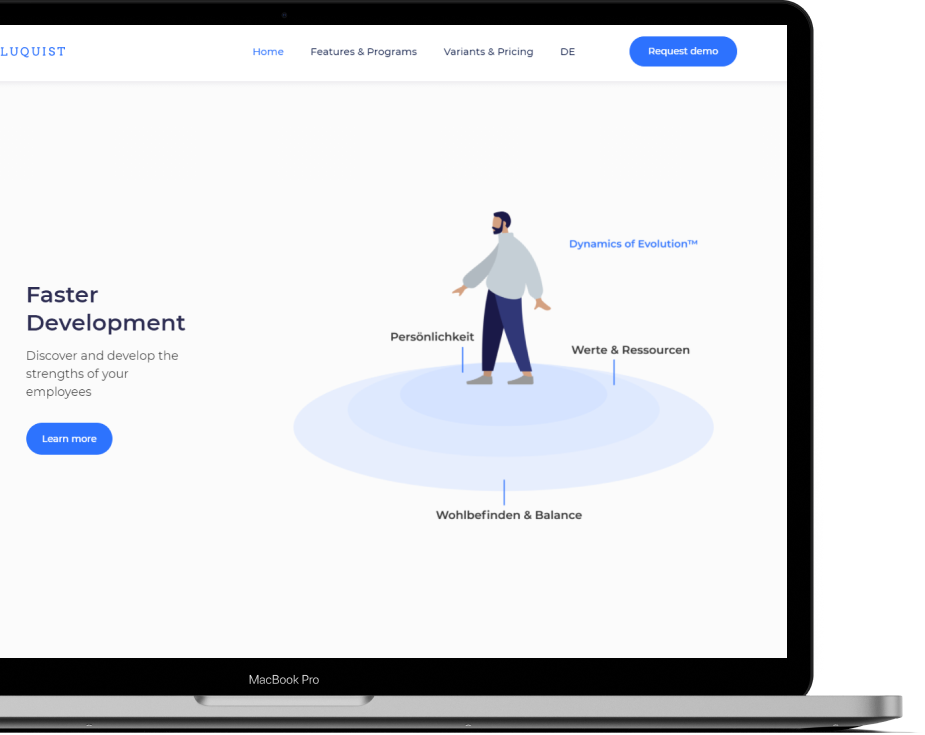 Research of an idea
03
To deliver both business-focused and user-centered MVP, we were aimed to get the key insights of an idea.
Our team conducted an interview with a founder. He told us about his vision and the core business logic.
Idea
The idea was simple - visualize the strong and weak skills of each team member to let managers build a targeted HR development strategy.
Business Challenge
The main business challenge to overcome was providing reliable and stable platform in conditions of overheated market.
Discovery phase of a project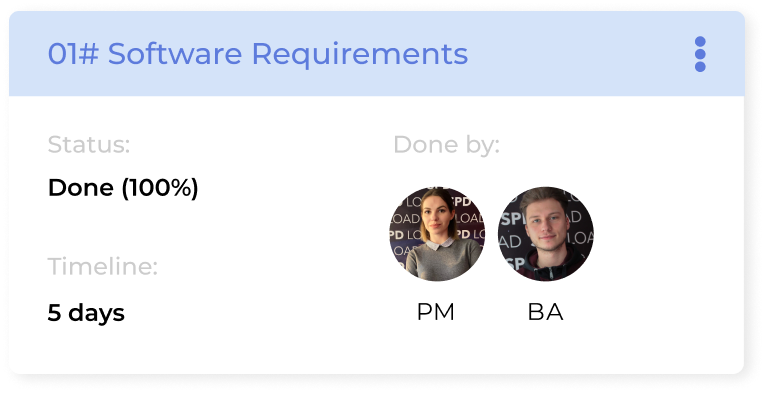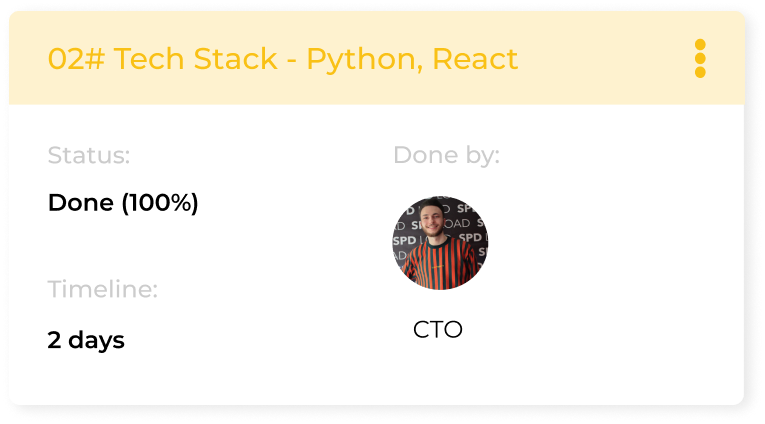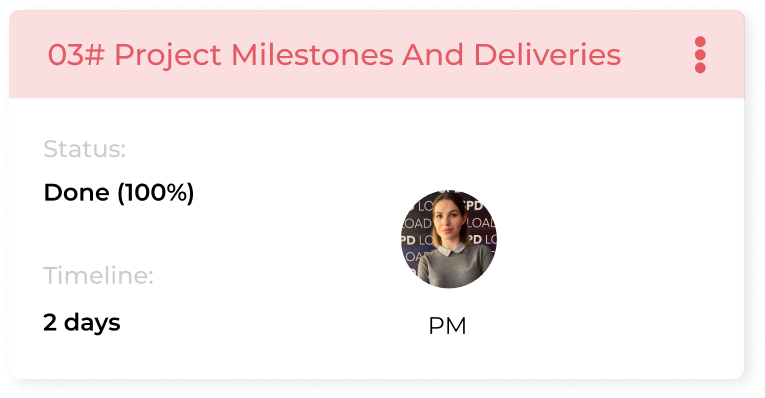 Development Stage
Management challenges we overcame
Build from scratch the process of eliciting requirements
Implement a practice of clear technical writing
Implement Agile management methodology
Implement Agile management methodology
Technical challenges

Integration with custom CRM
We set up the process of remote communication and cooperation between our team in Ukraine, Germany team and team on enterprise side

Implementation of advanced billing system
In case, if user will use features over prepaid business plan, a platform automatically will charge additional costs.

Idevelopment of microservices architecture
This solution helps us to integrate 3rd party services in a seamless way. So, additional features look native, as a part of our platform.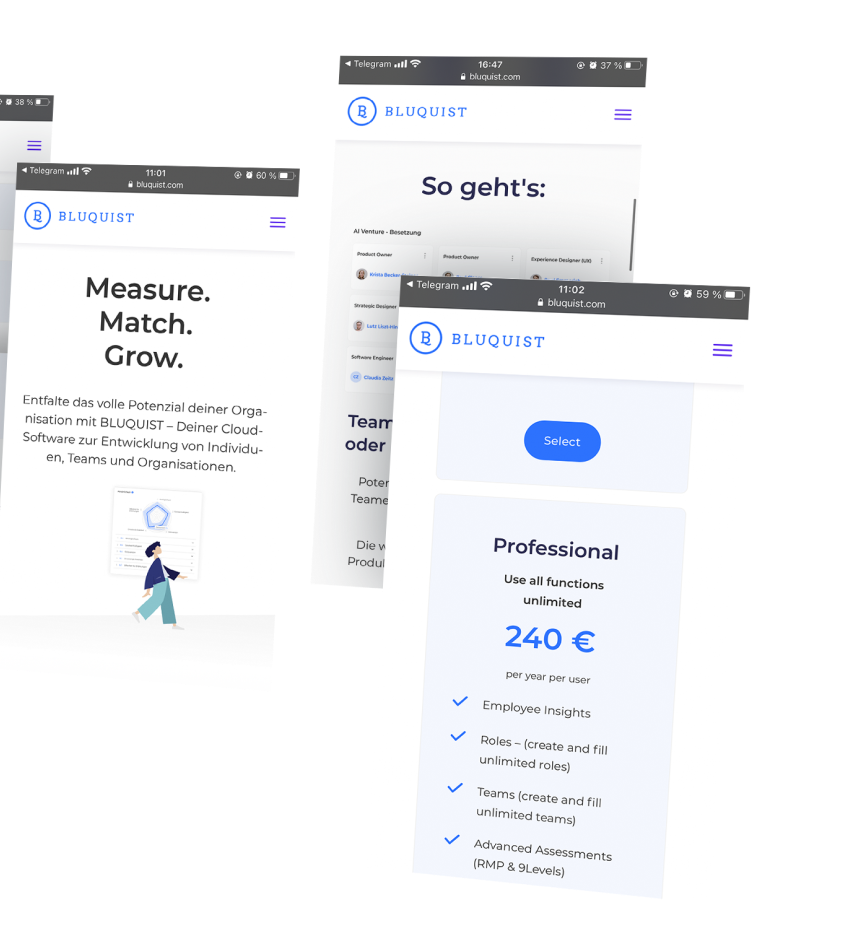 Core Workflow
Step 2
Select job settings
Step 3
Creating role profiles using employee data
Step 4
Use this data to optimize your onboarding
What values we delivered?
04
A Quick Dive Into A Business Idea
This helps to quickly undrstand the final users and suggest the improvements to MVP to make it even more valuable and user-friendly.
Clear Communication
The level of our communication help us to be on the same page with customer and launch work as soon as possible without pitfalls.
A Rapid MVP Development
Our technical level helped in building a top-notch solution. This MVP later was a core in a successful fundraising process.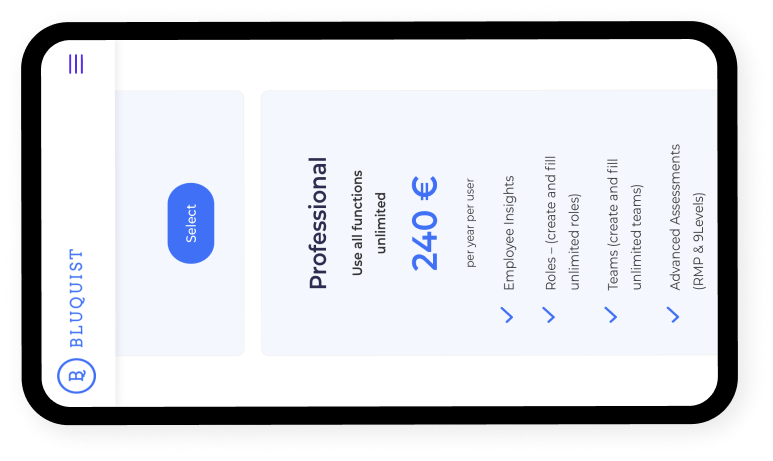 We have successfully developed a stable version of MVP that solved business problems.
Thanks to this, the team of founders was able to present their solution to investors and raised Round A.
But we continued our cooperation at the stage of scaling the MVP into a mature product.
We build a dedicated team of 3 developers: 2 React and 1 Python
We set up a workflow of German and ukrainian team using Agile approach and