What Customer's Pain Does the Platform Solve?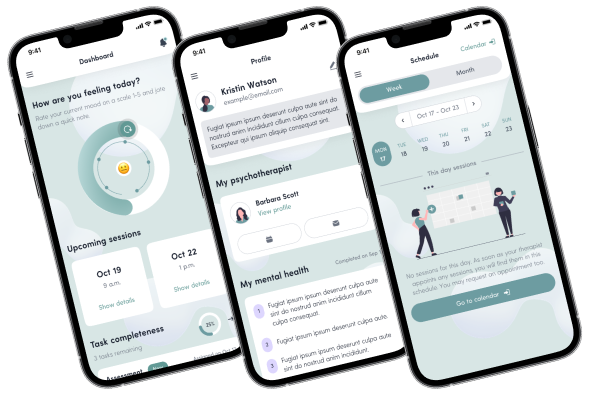 The client contacted our company because they wanted to update their existing medical platform. They had a request to redesign the website and improve the UX.
Also, the client wanted to expand the functionality, make the work more coherent, and additionally make a mobile application for patients.
The main problem that our team managed to solve was the problem of communication between the client and the therapist while allowing us to track the patient's psychological state.
The client, Sanoma Jean, was looking for a team of professionals who would be able to solve the problem of communication between the client and the therapist, as well as create a separate add-on for the patient.
Aya is a medical platform for psychotherapists and their clients that allows them to establish connections between a psychotherapist and their client. It combines all the necessary tools, such as scheduling sessions with a patient, monitoring the patient's psychological state, tracking the patient's profile, making a screenshot of the meeting, and much more.
Now Let's Take a Closer Look at the Key Deliveries
It includes two platforms:
1. Web application – exclusively for the role of a psychotherapist.
2. Mobile application – for the role of the patient.
The web application combines many different functions. Such as a calendar for meetings with the patient, lists, and profiles of patients that can be monitored, and specific tasks that the therapist can send to his patient.
The tasks are aimed at controlling the patient's psychological state. There is also a plugin that makes a script of the meeting. Everything that is said during the meeting is recorded, and a note is made from it, which is kept by this patient.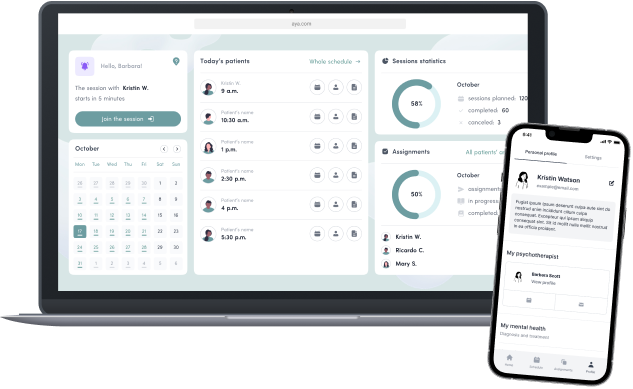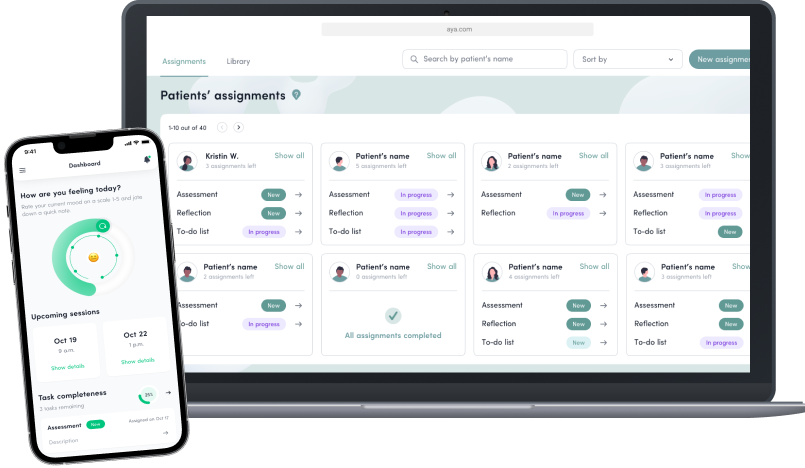 Exercises performed by the patient are sent to the mobile application. One of the functions of the mobile app is a calendar of appointments with a psychotherapist that cannot be deleted or rescheduled.
The patient can view their general profile information, i.e. their diagnosis and symptoms. Also, one of the advantages is that they can track their mood and condition every day.
What Technologies Did We Use?
Node. JS

React. JS

React Native
We were able to achieve the client's main goal – to create one multifunctional platform. During the work, our team offered a lot of cool and fresh ideas, which the client listened to.
The platform is now live and constantly attracting new customers.