What Customer's Pain Does the Platform Solve?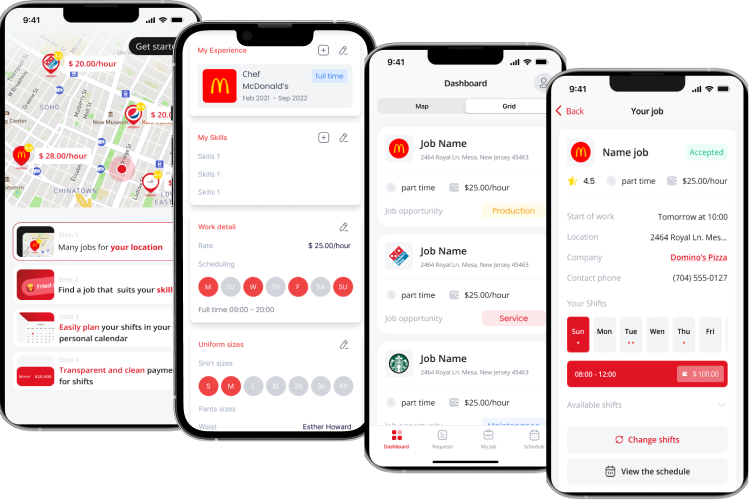 Previously, you had to go to different interviews for each job and spend hours trying to find the right one in terms of time, salary, etc.
But now you can see all the information about the position in the app and apply for a job in one click.
The clients, WorkBridge founders Darian Wilkin and Andrew Smith, were looking for a team of professionals who could implement their ideas and launch a finished product.
Now Let's Take a Closer Look at the Key Deliveries
The main feature of the app is that you can apply for shifts at different restaurants when it's comfortable for you.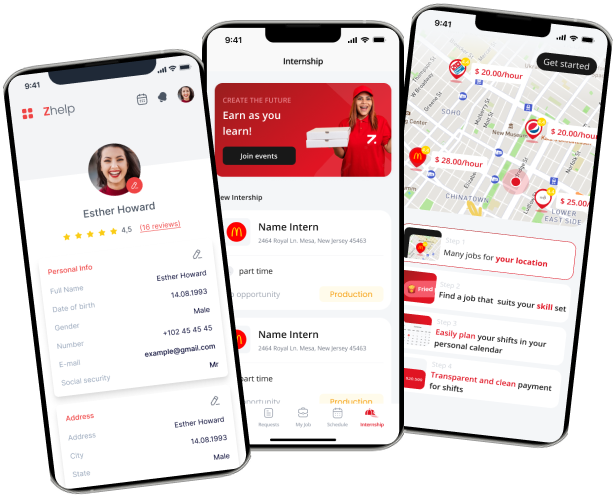 There are 2 roles on the Workbridge:
Mobile app for employees, who are seeking job opportunities in fast food restaurants in regards to their preferences and experience.
We have made a mobile app for employees, a web version for employers + an admin panel (web) for our client.

What Technologies Did We Use?
React Native

Node. JS
At the end of our work, we managed to create a mobile application for employees, a web version for employers, and an admin panel (web version) for our client.