SpdLoad Recognized by Clutch as Industry Leader in Ukraine
1

min
It's great to receive this award. We take pride in the work we do, and this motivates us to work even harder to continue receiving customers' recognition. — Max Babych, CEO at SpdLoad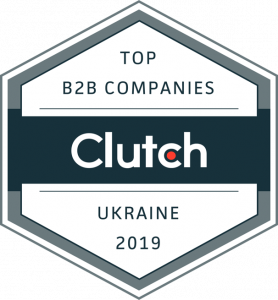 An expert at Forbes writes that talking to references is a critical step to choosing a development outsourcing partner. This typically entails doing extensive research and reaching out to candidates before asking them for their business references. 
You can forgo the entire process by simply reading reviews on Clutch.
We're thrilled to announce that on the customer-driven reviews site, we've recently been recognized as an industry leader in Ukraine. You can explore Clutch's research on Ukraine, as well as see what our happy customers had to say:
Their team's work led to a working app that's begun generating its first sales already in nine locations. Collaborating with SpdLoad was issue-free thanks to their ability to provide frequent status updates and willingness to fix issues and make everything work properly. — Dmitriy Sosunov, Owner at Smartpolka
Not only have we won an award, but we also maintain a near-perfect 4.8 rating. We're thrilled about our high rating because it speaks volumes about our ability to deliver for our clients. 
We strive to help early-stage startups realize their true potential and become the Next Big Thing.