How to Boost Your Remote Team's Productivity
7

min read
Remote teams are becoming more and more common. So do the problems that arise with them. Employees are now required to turn their homes into their offices. Hence, home is no longer the place to turn to for getting away from work. It is rather the place to combine the two.
Some people claim they have never felt so comfortable doing work. They get to sleep more, they don't waste time commuting, and they can take short breaks for a quick workout, a cup of coffee, or snuggles with a pet. Sounds like a dream, doesn't it?
For some it sure does, but for others, it doesn't.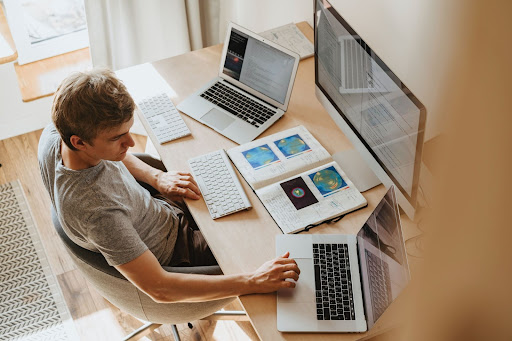 Why Remote Teams Might Need a Boost
To keep the same level of productivity, remote work requires discipline and organizational skills. When you are in the comfort of home, free to sit or lie the way you want, it is easy to zone out and get distracted. Then, when you realize it, you have to get yourself back to work and start again.
Lack of social interaction is another increasing issue. Employees report feeling lonely and disconnected from the team. When spending much time at home, they begin to lack the need for a social circle.
As a result, team productivity and performance fall. This is where employers become concerned and in need of ways to boost their employees' and teams' productivity.
If you are an employer in a similar situation, linger here to find out how to motivate your employees.
Luckily, the ways to motivate your employees are the last thing to worry about, as they are numerous. We'll help you choose the best here.
Let's go!
Ways to Boost Employee Productivity
Here are some ways to boost your employees' productivity and motivate them to produce better results while working from home.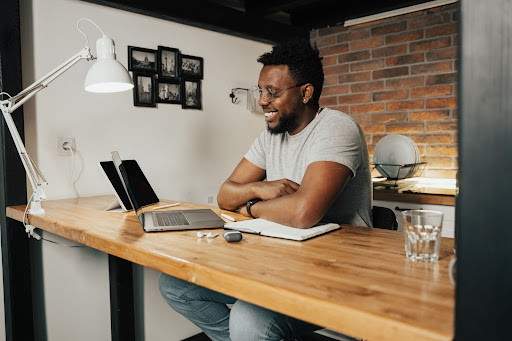 1. Employee Reward Programs and Platforms
There are different rewarding opportunities that you can choose from. These are employee rewarding and recognition platforms that offer bonuses, gifts, and many other perks. One example is Bonusly. A platform that offers rewards in all fields, such as sport, beauty and spa, entertainment, electronics, travel, and much more.
Taking your business and employee care to the next level, a business travel platform offers seamless booking, expense management, and real-time itinerary updates for corporate travelers.
If you still decide to come up with your rewards, you need to calculate and evaluate your means and your team's preferences.
In case you don't have the necessary means for a costly reward, you can still offer your appreciation to your employees. This can be done with handwritten cards, sweets, or something small. It will definitely make a difference and will be better than not doing anything at all.
With that said, it's a good idea to recognize employees in a way that suits their personality, as it'll mean more to them. A personalized rewards program is better than a general one.
2. Personalized Benefits
Don't forget to show your employees that you appreciate their efforts and do that by rewarding them. One of the rewards can be personalized custom awards.
When you want to reward an employee or team, think about what they like. You might send a congratulatory wish through a card or letter. If you are feeling generous, you can also gift them something from their wish list. These can be sports event tickets for sports lovers, concert tickets for music lovers, tours or extreme sports for adventure lovers, spa or facial procedures for self-care enthusiasts, and so on.
If you're planning something less costly, then a subscription to their favorite services is another option.
TV show lovers can get a Netflix subscription, while podcast lovers can get an Audible subscription, Amazon Kindle for book lovers, and so on. You could even pay for your employees' travel expenses when they go on vacation.
Remember, that happy employees are productive employees and that's what we all want here.
If you still cannot think of a personalized reward, cash is fine. Cash is always fine.
3. Time Trackers but No Screenshots, please
When working from home, employees might feel like they are not doing their best, which can result in feeling hopeless. To give them a visual idea of their work done, you can encourage them to use time trackers.
Moreover, these need to be trackers that will not take screenshots of their screen. The tracker will give them a visual representation of their work, time spent on it, and activity levels. They must help employees release stress and feelings of not doing enough by providing results of their daily work.
The reason why we don't suggest using screenshots is to give them a sense of autonomy and not put more pressure on them.
If you are thinking about using them for surveillance, think twice. You are here for the well-being of your team, not for micromanaging them.
Without further ado, you can do this with WebWork Time Tracker. It will benefit not only the employee or team in question but you as well by providing results of their performance.
4. Mutual Trust
Mutual trust gradually stems from the previous step. When employees feel no strain and rather trust you, they tend to perform much better. They know they are not going to be questioned about every detail, such as why they did something the way they did, how they achieved that result, why they are working that way, etc.
What's magical about trust is that once they feel trusted, they trust you back too.
In order to do so, start genuinely trusting your employees. Show them that you believe them and in them. One way to increase trust and productivity is allowing remote employees to organise their own workload using project management software such as Monday.com or Asana.
Collect feedback and act on it. Do not collect it for the mere sake of it. Your employees need to see that their feedback produces tangible results.
5. Provide Company Equipment and Other Office Supplies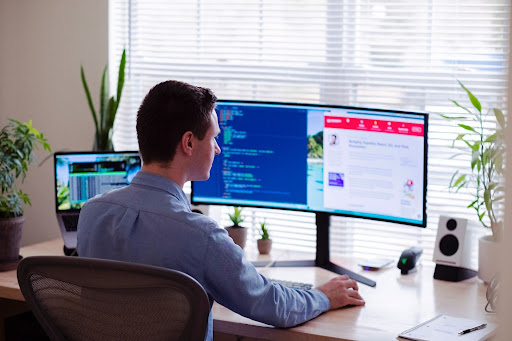 Remote work is still work done for the company, so employees should be provided with equipment such as laptops, PCs, printers, etc. as needed.
Being at home should not equate to using personal equipment. After all, why should employees overuse their personal laptops for work when in the office they have company computers.
So why not have the same way at remote work, right?
Companies should ensure that employees have everything they need to work in their home office. In an ideal scenario, they will ensure a complete workstation including a computer, an organized desk, and a chair. If they cannot go ideal, they should make sure to provide the bare minimum, i.e. at least a laptop.
Devices provided by the company will be another incentive for employees to feel secure. They will not have to worry whether they need to use their personal or whether it will be enough for work.
6. Organize Get-Togethers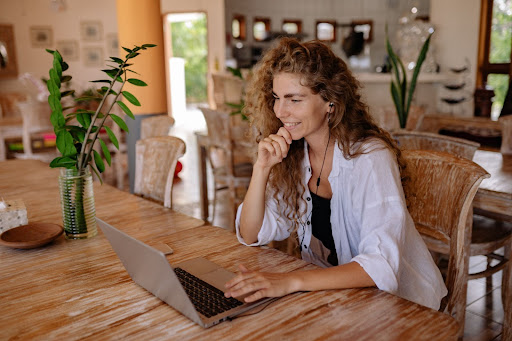 Depending on your team's proximity, you can organize gatherings to increase social interaction. If some people live closer to each other, they can organize a small gathering, while others may do it later or somewhere closer to them.
If, however, your team is as remote as being in different parts of the world, online gatherings are the way to go. Your team should already be used to Zoom meetings anyway, so why not organize another meeting for simply hanging out together.
Remote employees are most likely to feel the lack of company life as sometimes they don't even know their colleagues. This is why such gatherings will boost the sense of inclusion and will give employees a sense of belonging, especially those who lack an active social life. During these gatherings, you can play team-building games and share interests.
7. Provide Educational Opportunities
Employees are much more motivated when they know the company wants them to keep learning. When the company gives them access to free marketing courses to grow professionally, they feel that the company cares about them. These can be courses either in their field or anything else they are interested in. If an employee is not confident in their skills but knows the company is ready to teach and support them, they will be more thrilled to learn and work for that company.
You can foster a more diverse and inclusive work environment by offering opportunities for your team members to expand their language skills, such as mastering Spanish, German, or French languages. For instance, language courses like those offered by Lingoda can empower your employees to speak Spanish with the fluency and nuance of a native speaker. This not only enhances their communication abilities but also promotes cultural understanding and creates a more inclusive workspace for everyone.
Other than the abovementioned classes, you can compensate them for their education. Many employees halt their studies because of work and because they cannot afford it anymore. Now imagine how motivated and excited to work they will be when their company cares about their needs.
8. Consider Going Hybrid
No matter how beneficial remote work is, hybrid work solves issues that the former doesn't. When it comes to monotony and feelings of isolation in remote work, employees might need a change. This change can be made with hybrid work, where they can go back to the office and get involved in company life.
Consider this if you have a chance to at least offer to work in the office once in a while.
Conclusion
Long story short, to boost the productivity of remote teams, employers need to keep employees motivated. Luckily, there are lots of ways and tools to assist them in this struggle.
In this article, we have gone through such means including employee recognition programs, personalized benefits, time trackers, mutual trust, company equipment at home, and get-togethers.
Every employer is free to decide for themselves what's good for their team, but the above mentioned are the basic ways and they can always be customized as needed.