How Much Does It Cost to Design an MVP?
8

min read
Think of any application you use and cannot live without. Does it have clones or competitors? I bet it does. So why do you use this particular product?
Let me guess ⁠— maybe because it is designed to meet all your requirements. The thing is, when we talk about apps design, we do not mean only the way they look. It is also about how they function, and if they are able to solve your problem.
In this article I want to help you calculate the cost of app designs. And explain why is important to take design into account while estimating MVP cost.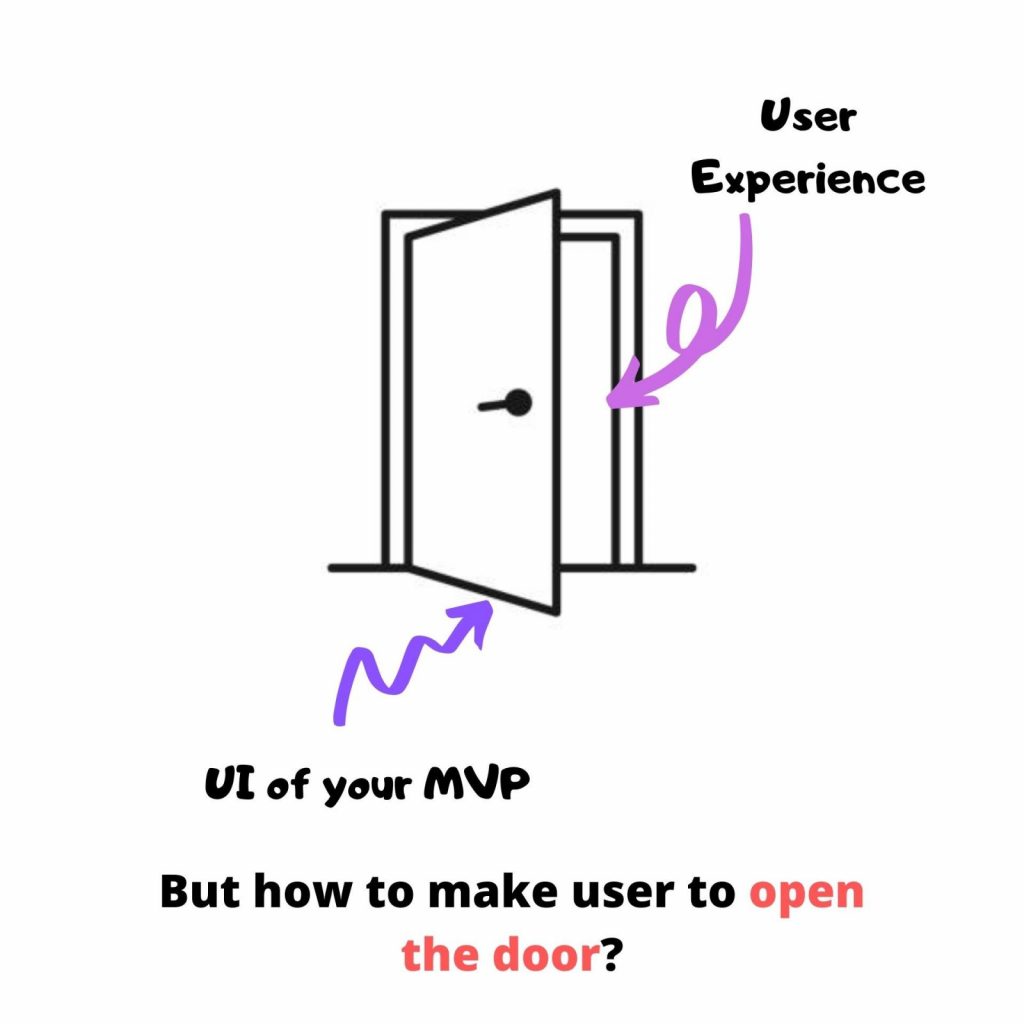 Why an MVP App Is the Best Solution?
What does MVP mean? An MVP stands for a minimum viable product, and is the first functional version of your application. It has only must-have features and certainly needs to be designed to attract the early users.
When a founder wants to start app, their main purpose is to build it as soon as possible and test the idea without losing much money. That is why, the best solution for any application is to launch an MVP first. And let's not forget that a minimum viable product reduces application design cost as well.
An MVP stage allows founders to reduce guessing and start understanding real-world perspectives for their product.
This is the main reason why founders of such successful apps as Uber and AirBnb have chosen to launch an app MVP first.
The cost of an MVP development can vary, but should certainly include app design cost. Let's consider two pillars of mobile and web design.
Basic Components of Web and Mobile App Design
Before describing app design process steps themselves, I would like to preface that Minimum viable product design comprises both UI and UX.
This is the way the entire app design process looks like:
UX Design:
User and Market Research
Competitive Analysis
Wireframes (Sketching or using web and mobile app designing tools)
Prototyping (paper, made with presentation/mobile app design software, native)
App UI Design:
Visual Design
Logo Design
Interface Animation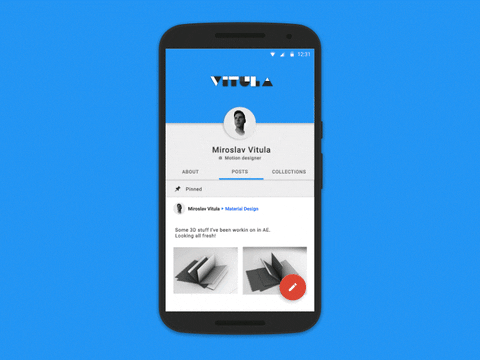 Why an MVP UX Design is Important?
MVP design is more than implementation of basic usability principles. Stand-out interaction design builds trust. The goals of an MVP UX design is to make users become advocates of your product and turn your application into a profitable venture.
The process of web and mobile UX starts along with an idea validation. It includes product definition, user/market research, competitive analysis, wireframes and prototypes development.
Web and mobile app UX design is about understanding:
What problems do the end-users have?
Is your solution able to solve their problem?
Do they need your solution?
Can they use your solution?
Those founders, who prefer to skip the process of UX design are not likely to create a great and profitable product. If you want to stay in the game, your product needs an effective UX strategy.
Believe it or not, but every dollar you invest in an MVP UX design brings 100 in return. My team and I always care about our clients and try to save their ideas from failure. That is why, we put web or mobile UX design cost into the overall budget.
What should an MVP UX include:
User/Market Research and Competitive Analysis. UX designers use A/B testing, collect data through personal interviews, online surveys, focus groups and competitive analysis, investigate users' behavior and motivation, create user personas and scenarios.
Prototyping. UX designer responsibilities are to create wireframes and prototypes to structure all the results of the conducted analysis. They ensure logical application navigation.
UX design goal is to help to create a product users need, able to use and love.
How Many Hours Does it Take to Build an App UX
Estimated time for competitive analysis and market/user MVP UX research ⁠— from 20 to 40 hours
Average hours to build a website or app prototype ⁠— from 40 to 80 hours
Overall UX timeline is from 60 to 120 hours.
How much Do UX Designers Charge?
Average UX designer salary varies according to the geography factors and the way specialists are employed. We would like to consider freelancers, in-house and outsource UX designers.
Let's find out how much do app designers make in the US and Ukraine.
Salary of Freelance UX Designer
Hourly rate for UX designer in the United States is about $20 – $40
UX designer freelance rate in Ukraine is about $15–  $30 per hour
In-house UX Designers Salary
In the United States in-house UX designer hourly rate is $32 – $63
UX designer salary in Ukraine is $25 –  $40 per hour
Outsource Designers' Salary
In the US, web and mobile apps user experience design costs $45 – $80 per hour
In Ukraine specialists can design apps UX for $30 – $50 per hour
Estimated Cost of App UX Design
To understand how much to design an app UX costs, we need to consider several options for its development.
If you prefer to hire freelance designers, an average cost of app UX designed by US specialists will cost $1800 – $3600. Meanwhile, Ukrainian freelancers charge $1380 – $2760.
UX web and mobile app design price for in-house specialists is $2800 – $5650 in the US and $1950 – $3900 in Ukraine.
In case you want to hire outsourcing UX designers, in the US application UX will cost $3750 – $7 500. In Ukraine UX designed by outsourcing company comes with a price of $2400 – $4800.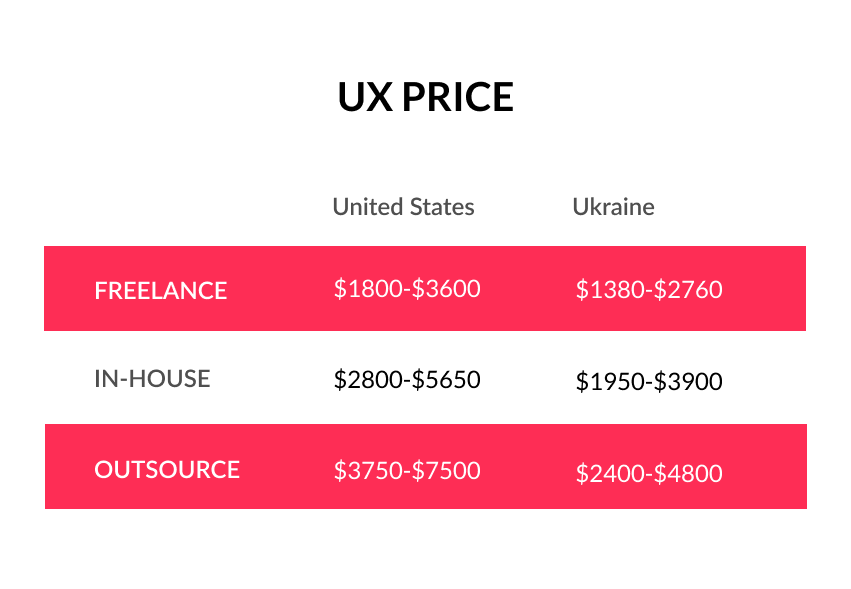 Web and mobile UI Design
The main objective of UI designer is to follow basic app concept, imagine the UX designer's wireframes and create the engaging and convenient interface.
Mobile and web app UI designers are in charge of the visual look of the application ⁠— shapes, surfaces, shading, consistency, visual appearance of the project in view of the UX provided. They should also create both functional and convenient web and mobile interface design.
Some founders don't understand all the magic that stands behind simple actions. But these tiny design aspects can change everything. The size and color of one button can make user nervous, and they decide to leave your product and never come back.
UI includes designing:
Screens, menus and buttons
Logo
Icons
The main User Interface tools are Adobe XD, Sketch, Adobe Photoshop, Zeplin, Adobe Illustrator, InVisionApp, Affinity Designer/Photo, Pixate, Origami, After Effects or Apple Motion.
There are different types of mobile apps and websites. Thus, the time frame and cost of UI may vary. There are:
Simple or Average Applications. These are any standard websites. Or mobile apps for 1 platform (iOS or Android). This type of application doesn't comprise complex UI components and multiple features.
Medium Complex Applications. These are the applications with complex interaction design. Medium complex mobile apps have additional screens and various content types.
Complex Applications. These are mobile applications designed for 2 and more platforms. They have have many different features and complex UI components.
How Long Does it Take to Develop an App UI
On average the time frame for designing a simple application takes from 90 to 150 hours. Medium Complex UI can take about 200-300 hours, depending on content types. Complex UI can take 400 hours or even more.
How Much do UI Designers Charge?
To understand how much would it cost to have UI design made, we need to consider various options. You can hire freelance, in-house or outsource designers. The cost of their services varies dramatically. Below you can find how much does a UI designer make and analyze a cost breakdown by countries.
Freelance app designers
Freelance UI designer rates for United States is $28 – $50 per hour
Freelance app designer in Ukraine charges about $15 – $50 per hour
In-house design team
UI designer hourly rate in the United States:
Junior UI Designer ⁠— $23 –  $50 per hour
Middle UI In house designer salary is⁠ $26 – $56 per hour
Standard hourly rate for senior UI Designer ⁠is $30 – $61 per hour
UI Rates in Ukraine:
Junior UI Designer ⁠— $600 – $1000 per month
Middle UI Designer ⁠— $1000 – $1500 per month
Senior UI Designer ⁠— $1500 – $1900 per month
Outsource design team
UI application designs in the United States cost about $49 – $150 per hour
App UI design cost in Ukraine is $30 – $70 per hour
UI Design Pricing
An average app UI design price depends on the complexity of the project and country. Below you can see how much does app design cost in Ukraine and US with an average logo design cost included.
Freelance UI Design cost
The cheapest option for web and mobile design is to hire freelance specialists. In this case simple apps interface design ⁠will cost $3500 – $5850 in the US and $2900 – $4850 in Ukraine.
A cost to create app medium complex UI design is about $9750 for US specialists and $8150 for Ukrainian ones.
Complex UI design made by US freelancers can cost you ⁠about $15 600, while Ukrainian freelance app designers will charge $13 000.
In-house UI design cost
In case you prefer to work with in-house designers, the prices in the US for simple app UI design are $3690 – $6150. Ukrainian in-house specialists' salary is $1000.
If you have a medium complex app, in-house UI design will cost about $10 250 in the US and $1250 in Ukraine.
The complex app design price is $16 400 in the US. Ukrainian in-house designers are paid about $4500 – $7500.
Outsource UI design cost
If you want to hire outsourcing specialists, in the US simple app UI design will cost $8900 – $14950 and $4500 – $7500 in Ukraine.
Medium Complex UI design will cost you $24 850 in the US and about $12 500 in Ukraine.
If you have a complex UI design, the US specialists will charge about $39 800, while in Ukraine it will cost about $20 000.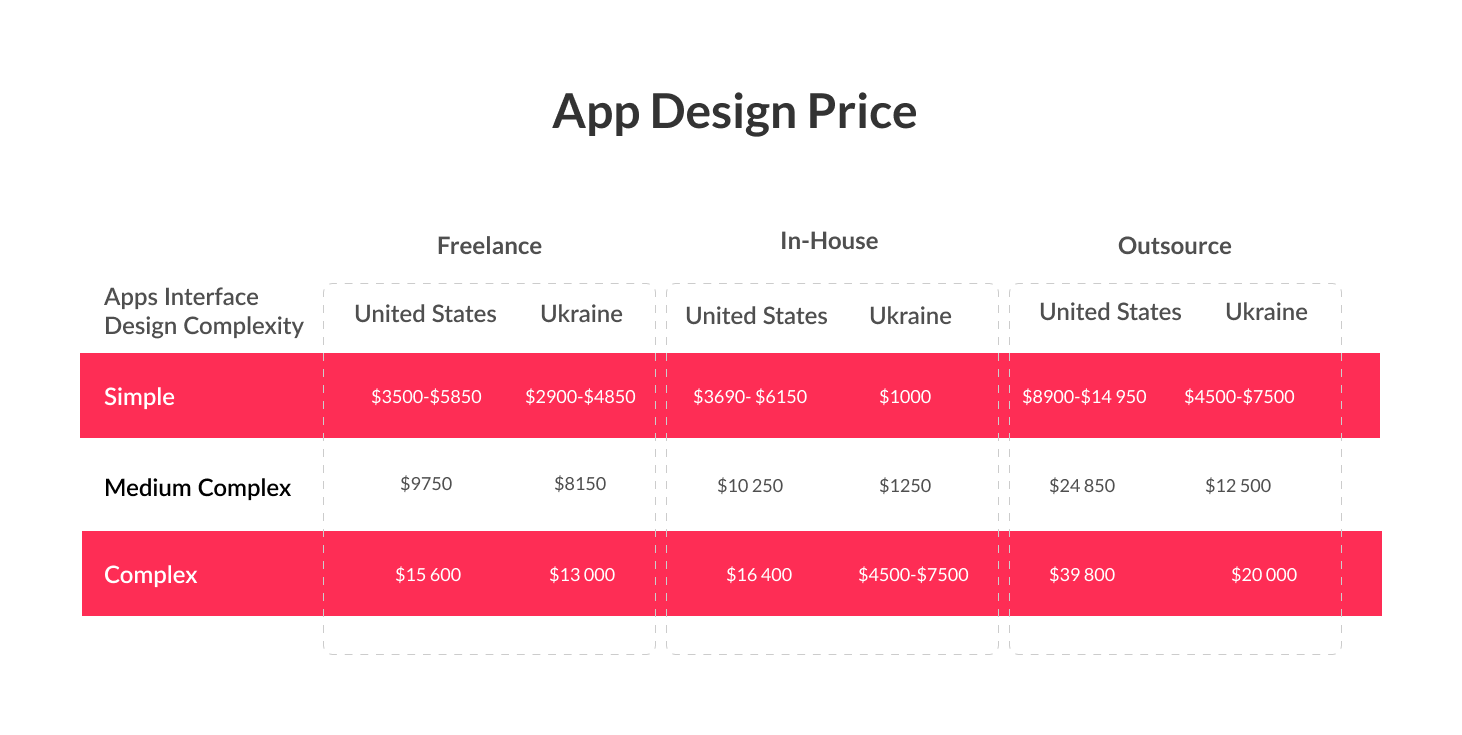 Cost of MVP Design
Since now we know an average UI UX designer hourly rate, we can easily find how much does it cost to design an app MVP.
US-based freelance specialists charge about $11 000 – $13 000.
In-house development in the US will cost about $14 000 – $15 000.
Outsource designers in the US charge $25 000 – $30 000.
Ukrainian freelancers can provide app design for $9 000 – $11 000.
On average in-house UI/UX design cost is $5000–$7000.
If you want to hire Ukrainian outsource designers, they will charge $13 000 – $20 000.
Summary
You can start making money with apps development as soon as you get a good idea. A launched MVP with limited features is certainly better than wasting resources on perfect app without knowing its true value.
Thorough app designing process can help your application to differentiate and become profitable. That's why, it is highly important to initially include web or mobile app design cost in the budget.
If you already have a good business idea, you can start planning budget by taking as a basis our Uber MVP development cost calculation. It also comprises product design costs.
In the field of digital products, waiting is a bad idea. Thus, if you have something to share with the world, don't be afraid. There are more than 270 billion digital buyers in the US in 2019 and this number is expected to grow.
Meanwhile, customers' spending on mobile apps is going to grow to $156 billion by 2023. The only question is ⁠— are you in or are you out?