What Customer's Pain Does the Platform Solve?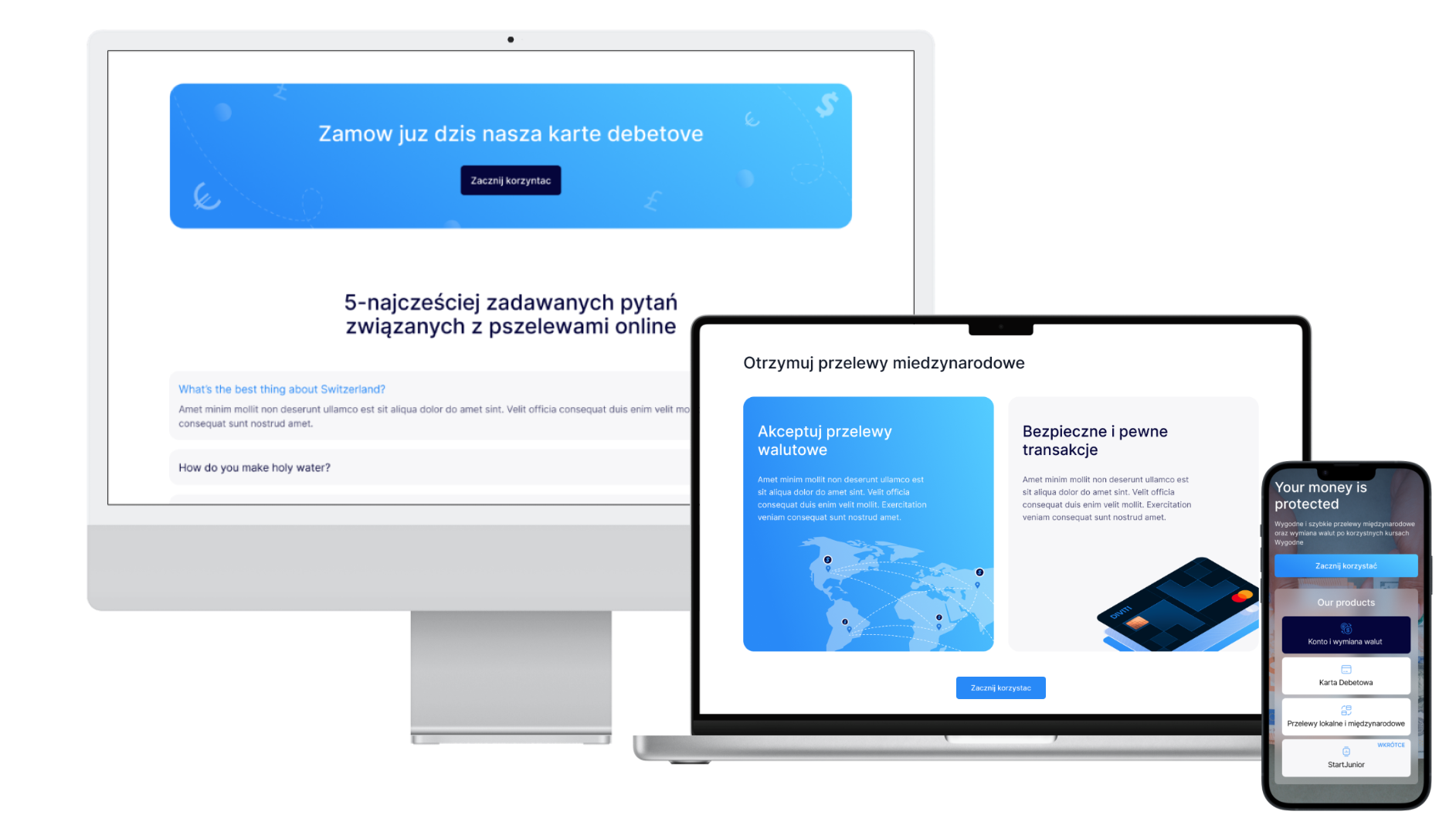 Diviti offers tools to help you create various financial market actions, conduct monetary transactions, and issue bank loans to businesses or individuals.
We started working closely with the client, starting from the product design stage and ending with development. The client asked us to create a modern, easy-to-navigate information website for their resource. We managed to implement the site and satisfy the client.
The founder of Starttransfer was looking for a partner to deliver a cost-effective and high-quality product with a limited timeline and we suggested the best solution over the market.
It is a simple informational website developed on the basis of WordPress that helps users to understand banking services.
Considering the limited timeline, we created a strategy of development that allowed us to parallel design and the development process with minimum efforts for making the changes throughout the project.
Now Let's Take a Closer Look at the Key Deliveries
At the discovery stage, we analyzed the client and existing business processes.
This helped us create a value-oriented system.
The discovery phase helped us collect the most important requirements and build the user journey. We identified the key functions and started development.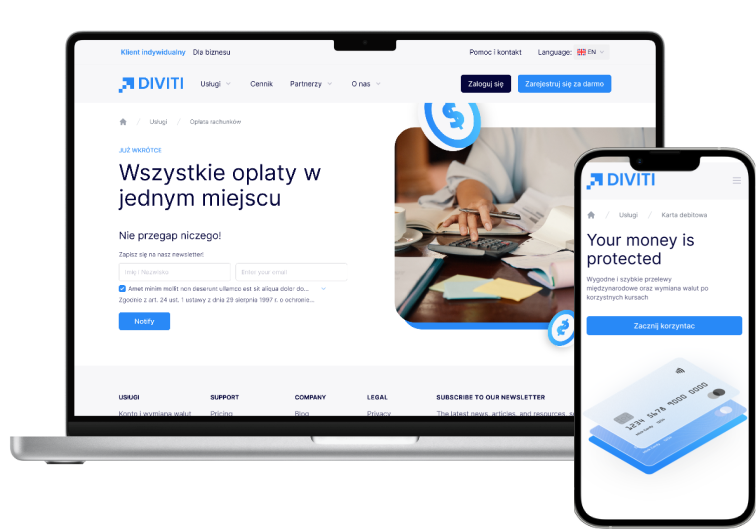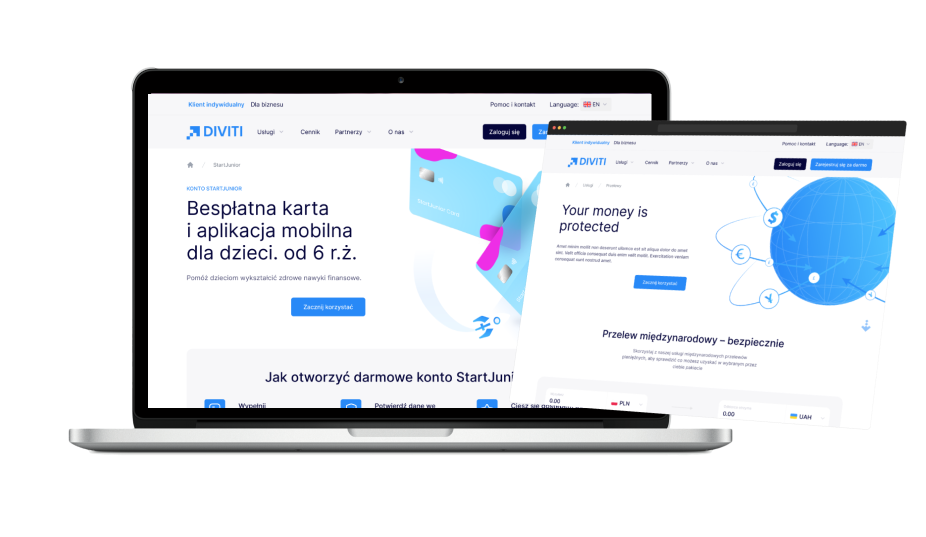 In this web platform, the elements are interconnected, which makes it easier and more efficient to use.
What elements are available?
Diviti has a credit calculator model, which contains your credit history, how much you owe, how long ago and how often you missed payments, etc.
Also, with elements such as contact forms and newsletter subscriptions, you can keep up to date with the latest financial news.
What Technologies Did We Use?
Wordpress
We successfully delivered and launched the platform. So far, this web-based platform is a cost-effective solution that has allowed the client to launch and get their first customers.