What Customer's Pain Does the Platform Solve?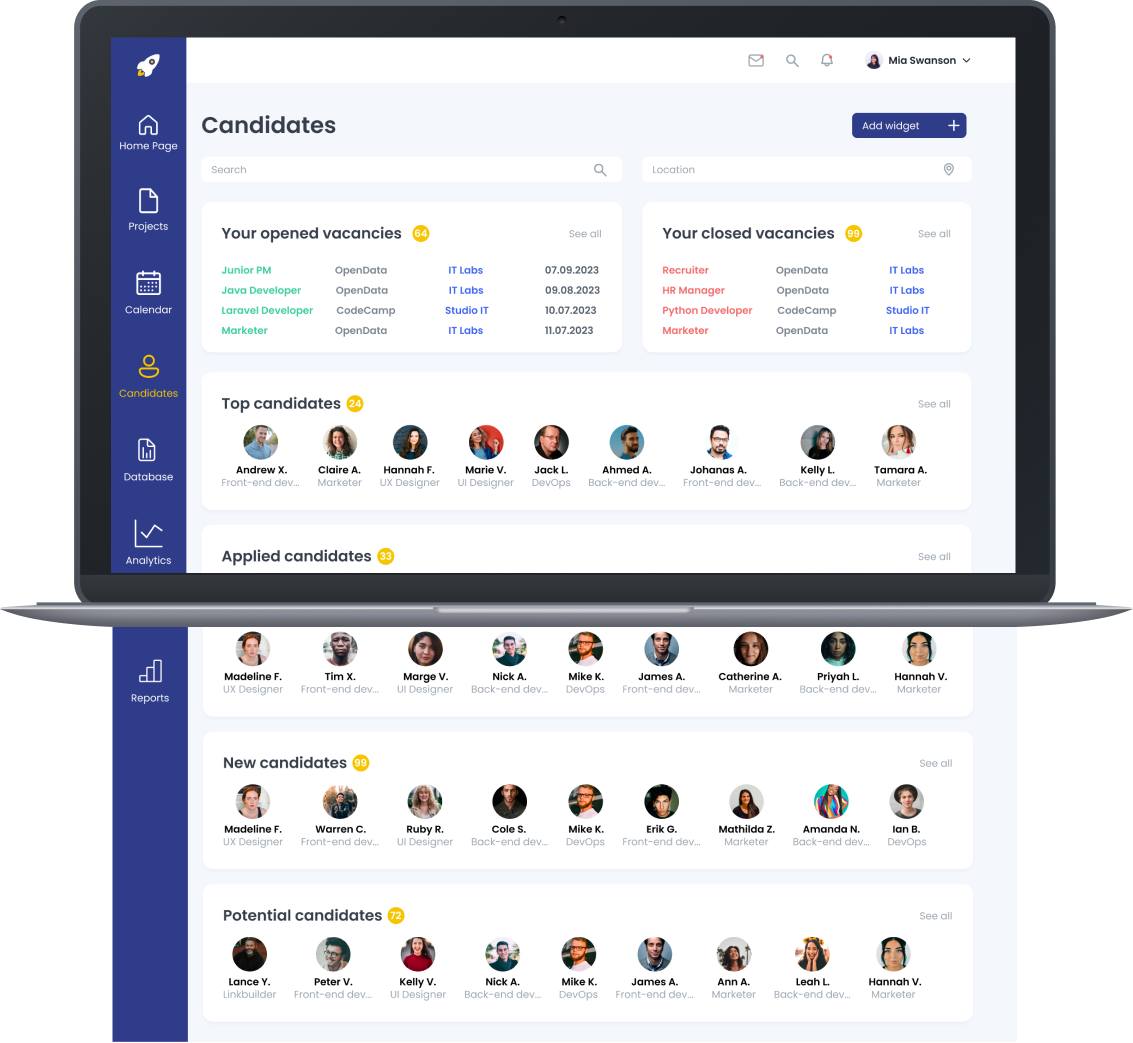 Platform automates various stages of recruiting, saving time and effort.
It also makes it easier for recruiters to effectively manage and evaluate candidates.
As a result, the system simplifies candidate management, ensuring that recruiters can effectively review and evaluate candidates and make informed hiring decisions based on specific job requirements.
The platform is designed with the roles and responsibilities of these users in mind. At the same time, it ensures a smooth and efficient recruitment process for all stakeholders.
Hiring managers and recruiters are the primary users. They manage the entire recruitment process. From posting job openings to selecting candidates for interviews, they need access to complete candidate profiles, including resumes, cover letters, and interview recordings.
The recruiting platform aims to streamline and optimize the entire recruitment process for businesses.
By providing a user-friendly and integrated platform, HRecruiting enhances the recruitment experience for both recruiters and candidates.
Now Let's Take a Closer Look at the Key Deliveries
The main purpose of this platform is to streamline the end-to-end recruitment process.
It offers a comprehensive platform for managing all recruitment activities efficiently and effectively.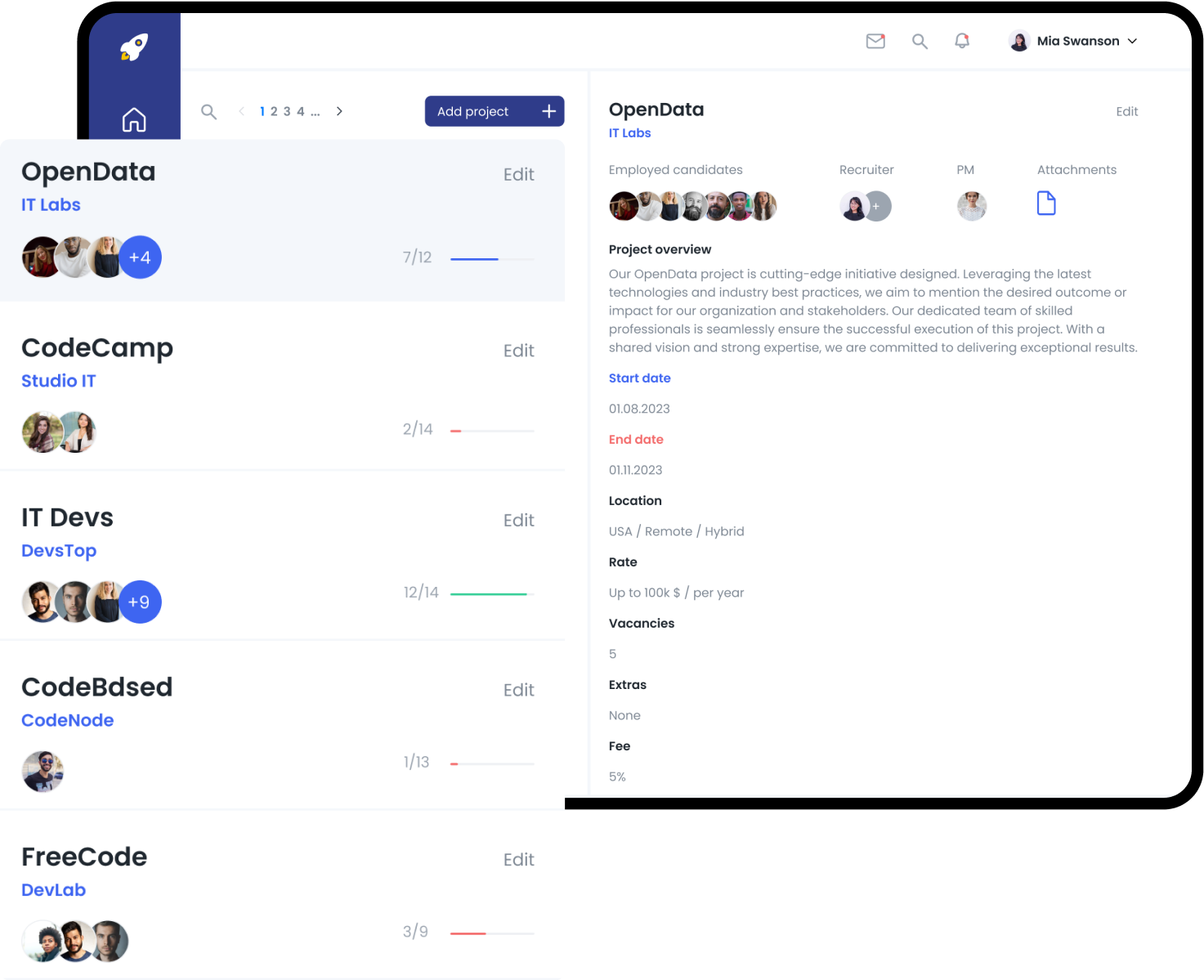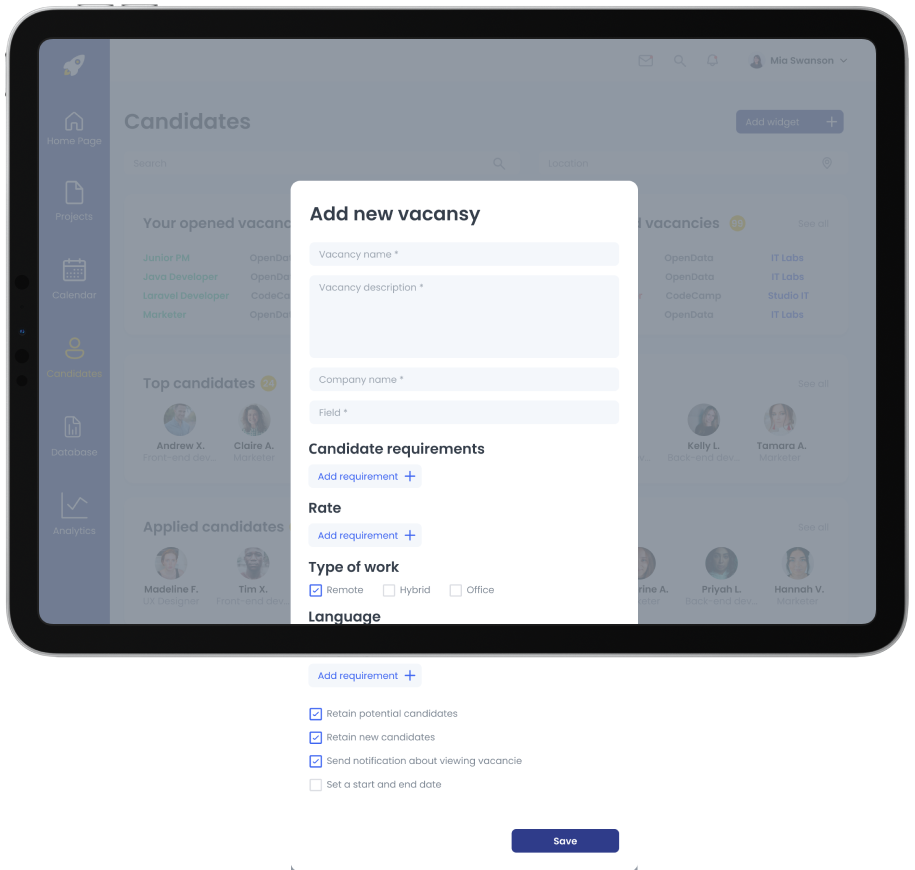 HRecruiting offers a wide range of features to support the hiring process.
Namely, creating, editing, and posting job ads, searching for candidates through various channels, selecting and filtering candidates based on specified criteria, integration with popular platforms and others.
The platform can be adaptable to meet the specific needs and workflows of each organization.
So, we've created a recruitment platform that helps HR, recruiters, managers, and candidates automate tasks to improve collaboration and provide data-driven insights.