What Customer's Pain Does the Platform Solve?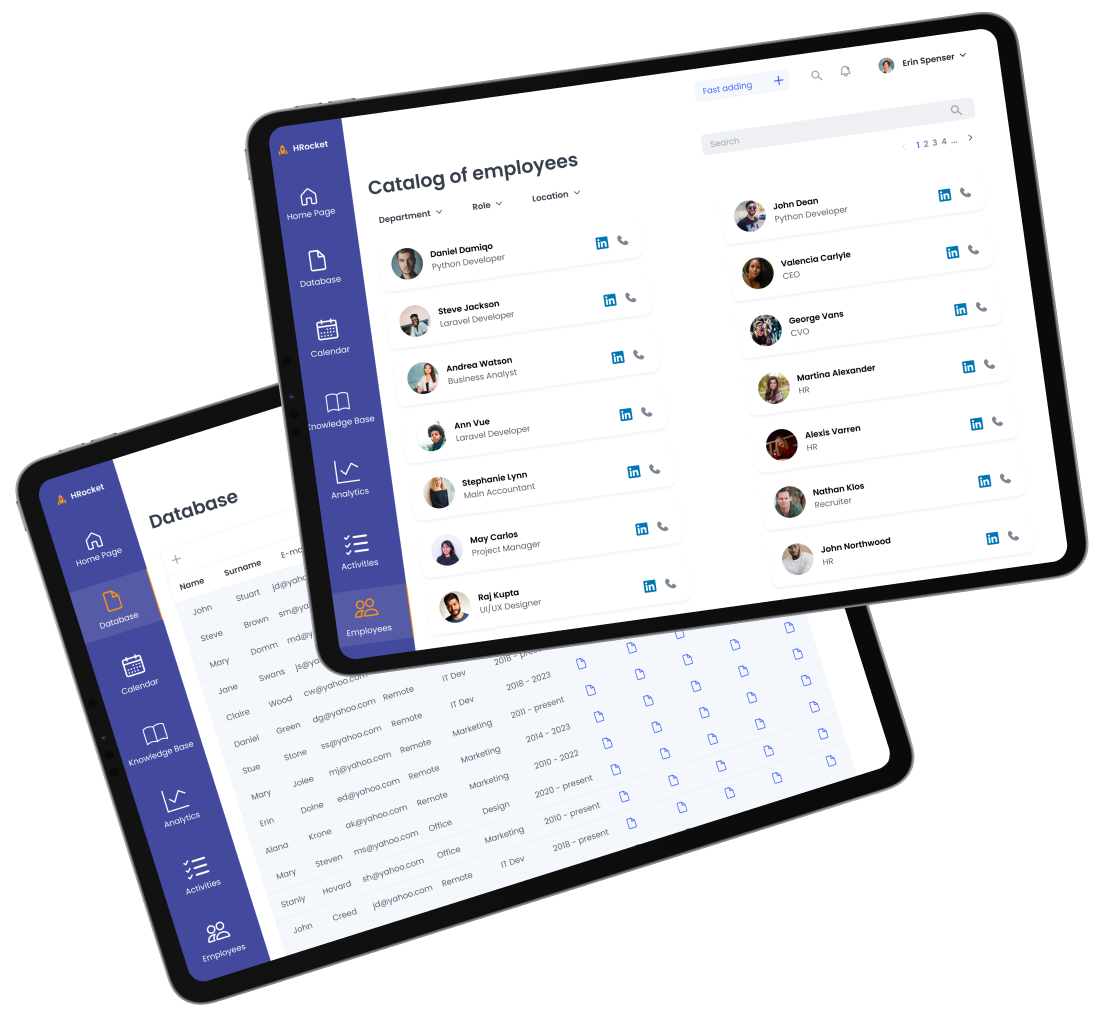 The platform addresses the customer pain of manual and time-consuming HR processes.
Before the platform's development, the client faced challenges in managing a growing workforce efficiently.
Tedious paperwork, redundant tasks, and disjointed employee performance evaluations hindered their HR team's productivity.
To overcome these obstacles, they decided to develop a solution that would automate HR processes and centralize employee performance management.
The ideal client for this platform is an organization that focuses on optimizing HR processes and employee performance. It can be both small and large businesses from various industries. It may be looking to optimize its HR operations, increase productivity, and foster employee growth through effective performance management.
The platform operates as a comprehensive HR solution that combines HR process automation and employee performance management. It streamlines various HR tasks, including employee onboarding, leave management, and document handling.
Now Let's Take a Closer Look at the Key Deliveries
An HR calendar provides an organized view of important dates, while the employee database ensures centralized access to essential information and performance records.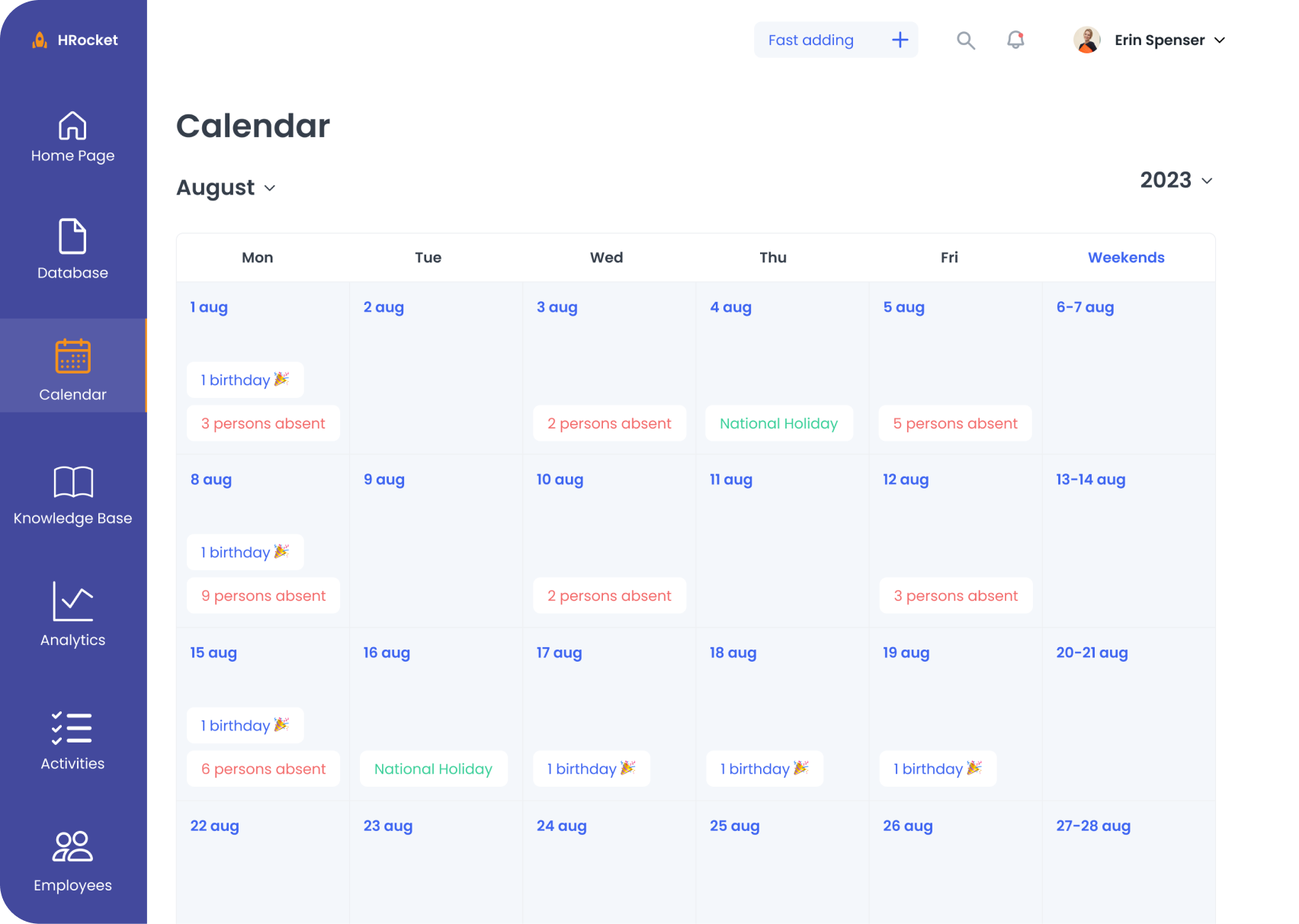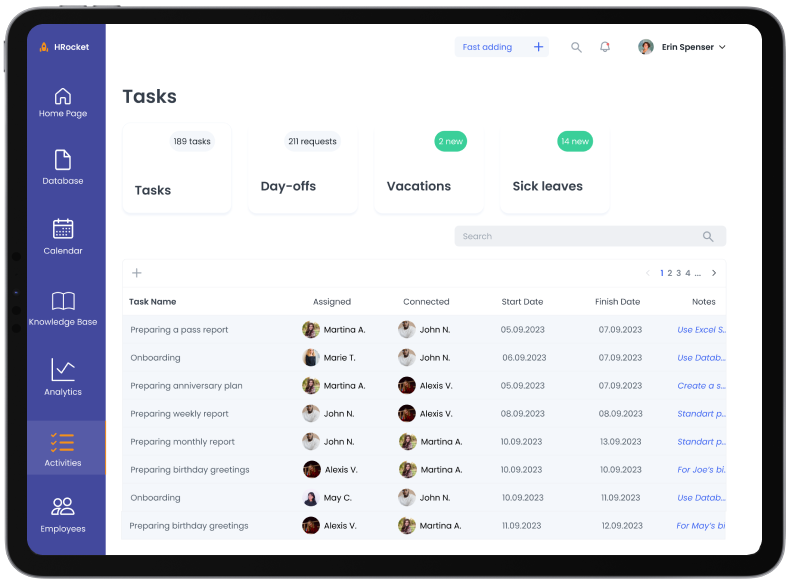 For performance management, the platform facilitates employee tracking and evaluation, enabling HR managers to set and align goals effectively.
It supports employee development and training, monitoring performance progress, and gathering valuable feedback through surveys and engagement tools.
Employee development plans are created to foster individual growth and compliance with legal requirements.
As a result, we have developed a platform that helps recruiters and hiring managers gain insight into the effectiveness of their strategies, track key performance indicators, and identify areas for improvement.