Time to launch an MVP: guidance on how to launch an MVP whilst avoiding potential pitfalls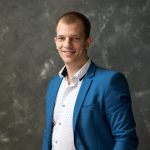 Max Babych
0
|
456
|
6
minutes
Analysis is one of the most important parts to consider when building a startup. All too often entrepreneurs fail to validate their idea and go straight into launching an MVP, which can prove to be a costly mistake. What does it mean idea validation?
Let's look in more detail at the stages of launching a successful MVP.
Don't waste time on MVP features
A basic overview of an MVP
A Minimum Viable Product app is a basic idea or model of your "ideal" product. You need it to test-run your idea within your target market. It is a cheap way to find out if you are meeting the needs of your consumers and also gives you a chance to collect feedback from your target audience. The only things that matter at this stage are the core features, rather than the small and potentially unnecessary functions that you will develop further down the line. Check our previous article if you want to see why.
Do not be afraid to try things
One of the most important aspects when launching an MVP is being agile enough to be able to try different methodologies. Speed should be your main priority when testing your product for the market. Many founders wait until their product can fulfill every need at once. This is not necessary and often it is not until you get started that you truly begin to understand the market and your customers. That is why it is important to be able to react quickly to any changes in both the market and the consumers.
As Reid Hoffman, founder of LinkedIn, said: "If you're not embarrassed by the first version of your product, you've launched too late."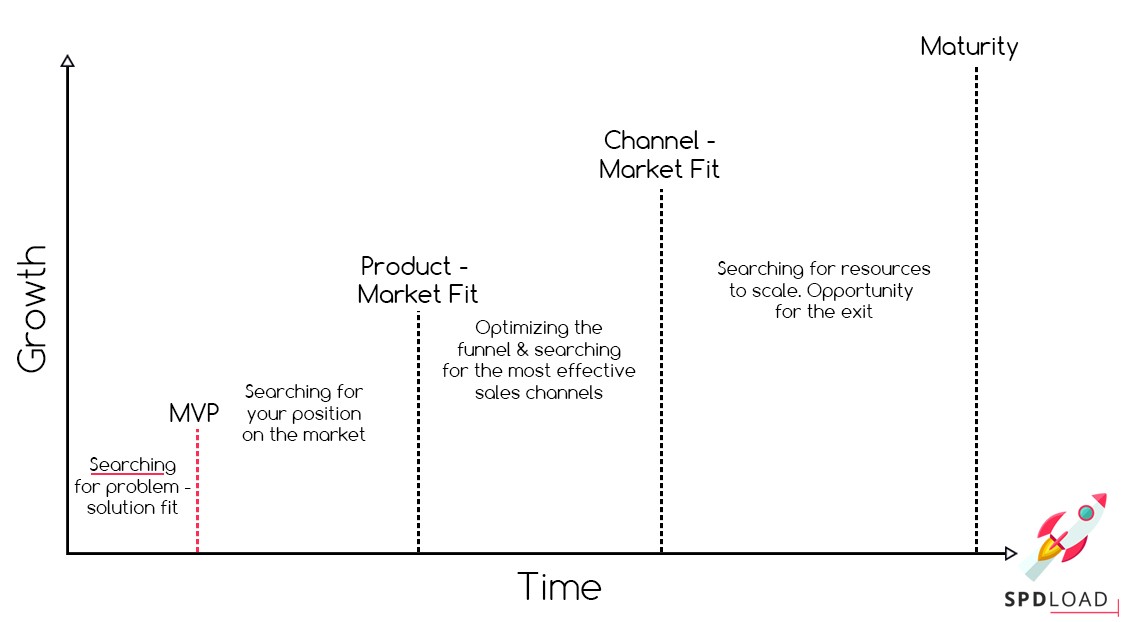 Is your MVP a money burner?
At the moment of launch, your MVP needs to have the least amount of features possible, whilst still solving enough issues to get started. The truth is  9 out of 10 startups fail and often the reason for this is the lack of a startup methodology. Entrepreneurs are willing to burn money before they take a proper look at the market's reaction to their product. What is the real price of your MVP?
Why rush?
Remember when it comes to creating an MVP, progress is much more important than perfection. An MVP itself is a way to choose a risk-free approach to ensure you have a product people like and are ready to buy. There are situations when technical mistakes along the way can actually create ideas for successful business cases and solutions. For a founder who is not technically proficient it is important to start with a clear business idea since there are not many examples of weak ideas becoming valuable businesses.
Cut out anything that is not necessary
An important component of an MVP launch is the iteration process. Iteration is the basic timeframe it takes to develop a digital product, which is usually 1 to 2 weeks. Iteration always includes new features, thus you should put in place the same iteration approach in startup development. On the one hand, it speeds up both processes and on the other, it gives you real and valuable data to analyze. This process allows you to proceed in the right direction without wasting time on useless features.
Checklist to launch an MVP
So what do you need to successfully launch an MVP? To launch requires in-depth research of your business domain, a working MVP and the framework.
Creating  the framework to increase success rate
List your hypotheses. Validating your idea is the first step in making sure your vision has a chance to succeed. After that, it is important to list every hypothesis and understand how to test them using your MVP. At this stage you can begin to use iteration, understanding that at each step there will be a limited number of hypotheses.
Keep the tempo of rapid changes. The main benefit of a startup compared to a business is that it is able to react quickly to any changes.
Define your goals. As well as setting goals for each iteration, there must also be an overall goal which was the reason the business was started. What made you want to set this startup up in the first place? Why do people need it? And why does the industry as a whole need it? These are the questions you must continually ask yourself. Do not lose focus. This is a common mistake many people fall into.   Keeping the planning period short, should help keep you on track and disciplined in achieving your primary goal.
Focus on profitable elements. When your brand has not yet built its name or reputation it has no additional value beyond its product. It doesn't matter what your design, logo or slogan is, at this point all that matters is having a valuable product.
Break into the market as soon as possible. I've talked about this point a lot but it is important to just get started. If it turns out customers love your product then you have the space to introduce personal creativity later.
Always be customer-oriented. The main rule of a digital product is that you don't have to love the product but the customer does! A successful product builds, not by dictating, but by working in collaboration with its users. If they have paid once, keep the strategy going and incentivize them to get their friends to sign up too.
Launching an MVP within the right time frame
The best time to launch a digital product is as soon as possible. You may have done extensive research but does it work on your target market? The only way to find out is to actually test it on a real audience. Early-adopters will help you decide whether to keep to the current vision or pivot into another field. They won't always tell you directly though, so you need to keep an eye on the important markers and metrics.
Markers and metrics you need to watch out for
Digital products require a permanent measurement of success and the numbers are the best markers. However, the only real metrics to decide if you are successful is if customers love what you offer.
Key Performance Indicators
The traffic of the app. The most important measure is the number of people who want to experience using your product. The more visitors you have, the higher your chances of getting users. To check these numbers you can use similarweb.com or alexa.com. You can also use the data from where your traffic comes. When talking about a mobile app, the best way to check is Google Play or Apple Store statistics.
The number of registrations. The main approach is to identify your customers and the general flow of visitors to the site. This is your strongest indicator as to whether customers are interested in your business model.
The number of active users. This is the only thing that shows the real level of interest in your product. The next challenge is how to keep those customers interested enough to keep coming back.  Usually, the founders pay special attention to the activity of the first users. Their involvement or churn rate. But in fact, you should be interested in the activity of users who use the platform for the longest time. Their feedback will be more valuable.
User engagement. This parameter shows the user behavior of your customers. Let us take a look at YouTube or Instagram for example, the key indicator for both of them is the time spent on the platform. Then for an app like Uber it would be the number of rides taken. Identify what the most important indicator is for your solution and then track it. To do this you can use apps such as Amplitude, Appsee or Mixpanel.
The number of paying users. This is a critical value to track. If your business model doesn't generate revenue then it is useless In the event that this number is low, it is time to make a pivot and develop another business model.
Customer Acquisition Cost (CAC). This shows the correlation between the amount of money spent and the number of customers. For example, if your Facebook Ad company costs 100 dollars, but you get only 5 new customers, that means CAC is 20 dollars. The lower this number is the easier it is to grow.
Customer Lifetime Value (CLV). This parameter shows how much revenue a startup can expect from a particular customer throughout the time of using an app. The longer the customer makes purchases, the higher that rate is.  The relevance between CLV and CAC shows how much money the product generates.
Churn rate. This value is critically important for subscriber-based business models as it shows how many customers stop using the product. If they do not stay long enough to at least pay off the CAC then you are facing a big problem and should consider making a pivot. In what situations do you have to make a pivot?
Summary
For the founder, an MVP is a constant process of analysis and making decisions. It requires both business and technical expertise. You need courage, enthusiasm and good coders on your side and yet even that doesn't guarantee a successful launch of an MVP.
Here at SpdLoad we help entrepreneurs create digital products from an idea right through to exit and can assist you at every stage of research, coding and the continual development of your project.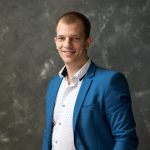 I am serial entrepreneur and IT professional. Launched 4 own products and more than 20 products for customers in SaaS and Marketplace industry
Can we send you our next blog post?
We'll send you about 3-4 posts a month. Only the best stuff you'll like.