Asp model vs SaaS model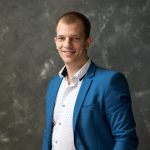 Max Babych
0
|
10
|
3
minutes
Nowadays while searching the Internet and working with different applications, users face a lot of models, for instance, SaaS, PaaS, IaaS, Asp models and so on. Today we want to tell you the difference between SaaS and Asp, since sometimes it is not very clear for users.
We have already written a post about SaaS model.
What is ASP model?
Application Service Providers (ASP) is a service provider for accessing applications located on a remote from the consumer server, via the Internet or a private network. Applications are usually hosted by a third party and are often not associated with the software vendor itself. The person who places the software, sometimes does not have enough experience in the field of software and this can lead to low efficiency and slow response to problems. Support and upgrade require additional costs. Currently, several types of ASP can be distinguished:
Enterprise ASP. Enterprise ASPs usually work with large companies and enterprises, renting complex high-tech solutions for them. Typically, the service includes individual configuration and full maintenance of the selected applications. Sometimes, if this becomes necessary, the ASP takes on the training of enterprise employees to work with leased applications.

Local / regional providers. Specialization of regional ASP – work with small companies in a small geographical region. As a rule, a set of the most common simple office applications is available for rent.

Providers of specialized solutions (Specialist ASP). These companies provide access to applications that solve specific problems within a narrow sphere of professional activity or business. This can be user feedback, automation of personnel management, or rental of a Web server.

Providers of complex solutions (Volume business ASP). Specialize in providing rental of pre-formed packages of services and applications to solve the main set of tasks in a specific market. The main area of activity is the complex service of small enterprises.

Providers for operation and maintenance of finished business processes (Business process outsourcers (BPO)). They specialize in performing certain functions in business processes (for example, on customer service or delivery of goods).

Providers of commercial networks (Commerce network providers). A business serving commercial networks, through which electronic data interchange is performed between companies, for example in the B2B area.

The applications they offer can be categorized as the following:
Personal applications, which include application packages similar to Microsoft Office, games and educational software products;

means of communication and interaction – e-mail, applications for conferences, etc .;

e-Commerce applications used in working with buyers and suppliers of the company (for example, electronic stores);

CRM-, ERP-applications;

vertical – specific applications for specific industries;

analytical – financial analysis, analysis of customer demand, risks, etc.
ASP model vs SaaS model
The key difference between SaaS and ASP is that within the SaaS model the customer buys access not to the application, but to certain business functions. Within the framework of the ASP model, each customer is provided with a dedicated installation of software deployed on the remote site of the provider and not having multiple owners. Another difference is that the term ASP can mean not only business applications, but also service or infrastructure software.
| | |
| --- | --- |
| ASP | SaaS |
| Single-tenant approach | Multi-tenant approach |
| Personalized solution for each user | Same features and range of capabilities to all users |
| User has power on the solution hosted by the vendor and can demand the kind of service needed. | Solution is managed, maintained and supported by provider. User cannot claim any specific changes |
| User data could be hosted at any jurisdiction per user's requirement | User data is hosted at a jurisdiction that the provider chooses |
| Cost is based on user's requirements | Compared to ASP, cost is lower |
| User has an ability to buy the software from a third party retailer and host it somewhere else | User is not able to buy the software from a third party retailer and is limited to the SaaS vendor always |
| It may take a lot of time to customize | The service is available right after signing up |
| The usage of the solution may be difficult due to necessity of customized training and orientation for each user | All users have the same manual making it easy to use |
| ASP is not necessarily internet based | SaaS is always internet based |
| Upgrades and enhancement are infrequent | Upgrades and enhancement are conducted quite often |
Sometimes it is said that SaaS – this is the same ASP, but named differently for marketing reasons. However, as we can see, the difference between these two models is quite significant. That's why this opinion can hardly be accepted. So, we hope that the information written above have helped you to understand the difference between ASP and Saas model and now everything is clear for you.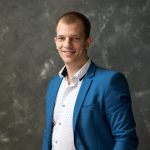 I am serial entrepreneur and IT professional. Launched 4 own products and more than 20 products for customers in SaaS and Marketplace industry