How to integrate Apple Pay in my app? The Ultimate Answer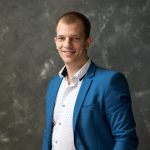 Max Babych
0
|
304
|
3
minutes
Today Apple Pay accounts for 70% of the world's card payment transactions, making the Apple payment gateway a must-have for any digital business. Additionally it allows you to accept overseas payments, since this service is available in over 20 countries. So what are you waiting for?
Let us show you how you can implement Apple Pay onto your own mobile application.
Why should you integrate Apple Pay?
As noted above, Apple Pay is a leader within the credit card payments market. It's a simple one-touch way to make online payments, the simplicity of which, helps increase your customers satisfaction rate. Especially, if we talk about your MVP.
In Q3 of 2019 Apple reported record profits of almost 54$ billion. This number was led by services, like Apple Pay, showing just how huge their market is! At the moment 90% of all contactless payments in the USA are made by Apple.
It's commonly integrated into apps. In 2019 alone 10 billion contactless payments were made using Apple Pay.
It's popular, with over- 253 million people already using this payment method.
Benefits for your customers
Guaranteed security. According to statistics, 50% of users are concerned about the security of their personal data, which is a good reason to set up Apple Pay! It uses device specific numbers and codes, meaning it is almost impossible to copy.
It helps your create an easy and quick user experience for your customers. A smooth one-click payment transaction is so much better than empty text inputs to enter credit card data. Especially, when you would need to save your details in the website in order to have a one click payment on your return. In 2019 it's essential that you are implementing the best features, even at MVP stage, since user expectations are a lot higher these days.

How do I integrate Apple Pay into my app?
I've used a React Native framework The general workflow to implement Apple Pay is as follows:
Create a Merchant account.
Set up an Apple Pay configuration for the project in your Xcode.
Then go to iTunes Connection. There you will need to create sandbox user.
Add a test card.
Create a test request to make payment.
Handle the result.
However, the details are a little more complicated.
Below we will outline step by step how to setup Apple Pay:
Create an account. To enable Apple Pay on your mobile application you need to follow the official Apple requirements at: https://developer.apple.com/documentation/passkit/apple_pay/setting_up_apple_pay_requirements/

Next set up your server, not forgetting to first check out the official requirements at: https://developer.apple.com/documentation/apple_pay_on_the_web/setting_up_your_server
In the server configuration file you will need to add one of the possible Cipher Suite referenced above. Take a look at our example configuration for nginx.

<

wbr 

/>

ssl_stapling on

;


ssl_stapling_verify on

;


ssl_protocols TLSv1

.

2

;




#ssl_ciphers ECDHE-RSA-AES256-GCM-SHA512:DHE-RSA-AES256-GCM-SHA512:ECDHE-RSA-AES256-GCM-SHA384:DHE-RSA-AES256-GCM-SHA384:ECDHE-RSA-AES256-SHA384;


ssl_ciphers 

'ECDHE-RSA-AES128-GCM-SHA256:ECDHE-ECDSA-AES128-GCM-SHA256:ECDHE-RSA-AES256-GCM-SHA384:ECDHE-ECDSA-AES256-GCM-SHA384:DHE-RSA-AES128-GCM-SHA256:DHE-DSS-AES128-GCM-SHA256:kEDH+AESGCM:ECDHE-RSA-AES128-SHA256:ECDHE-ECDSA-AES128-SHA256:ECDHE-RSA-AES128-SHA:ECDHE-ECDSA-AES128-SHA:ECDHE-RSA-AES256-SHA384:ECDHE-ECDSA-AES256-SHA384:ECDHE-RSA-AES256-SHA:ECDHE-ECDSA-AES256-SHA:DHE-RSA-AES128-SHA256:DHE-RSA-AES128-SHA:DHE-DSS-AES128-SHA256:DHE-RSA-AES256-SHA256:DHE-DSS-AES256-SHA:DHE-RSA-AES256-SHA:!aNULL:!eNULL:!EXPORT:!DES:!RC4:!3DES:!MD5:!PSK'

;


ssl_prefer_server_ciphers on

;




#ssl_dhparam /etc/nginx/dhparams.pem;


ssl_dhparam 

/

home

/

forge

/

dhparam

/

dhparam

.

pem

;

Next you need to set up your work environment. As always, check the official requirements first. https://developer.apple.com/documentation/apple_pay_on_the_web/configuring_your_environment

Here is an example of how to add the Apple Pay payment button.

Using the v-if directive you can check whether you have successfully installed Apple Pay sessions and whether users can now make payments using Apple Pay.
Get FREE 28-steps instruction
Summary
Here at SpdLoad, we take great care of our customers. We want to share our expertise in order to help startup founders deal with any challenges they may face. Connecting Apple Pay to your website or app is a pain point for many developers. I hope this article has helped you understand how to perform this task! If you still have any questions, feel free to contact us. We would love to help you.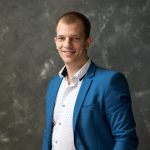 I am serial entrepreneur and IT professional. Launched 4 own products and more than 20 products for customers in SaaS and Marketplace industry
Can we send you our next blog post?
We'll send you about 3-4 posts a month. Only the best stuff you'll like.