Motion detection software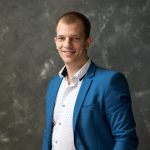 Max Babych
0
|
29
|
6
minutes
Modern technologies are improving all the time and they have made our life much easier. There are Smart House systems that allow people to manage their homes remotely and be sure that nothing bad will happen to their dwellings while they are at work or somewhere else. However, these systems, as well as CCTV ones, are not cheap. So, we decided to find best free motion detection software to turn your webcam into surveillance system without spending lots of money.
ISpy
It is an open source video surveillance software that can be downloaded to Windows PCs and accessed as well as controlled via mobile phones. There are a lot of features including audio detection which allow using the software for home security, staff and work monitoring, theft protection etc.
You can easily add a webcam or an IP camera for video monitoring, display the floor plan, add a microphone and so on. Camera settings allow you to transform the display, change the frame rate, connect a microphone to the camera. It is also possible to configure the motion detector using different detection algorithms. In addition, the possibility of various types of alerts is implemented: E-mail, SMS, and Twitter. Recording from cameras can be activated by the motion sensor or by alarm, it is possible to adjust the quality of the stored video, set the video format, and record at the specified intervals. The software allows saving video to FTP server, youtube and use a scheduler that allows to flexibly configure the record, turn on notifications or other necessary actions at a specified time and day of the week. A very convenient function implemented in the program is a broadcast of the video to the Internet or to a mobile device. Entering the website under your login and password, you will be able to view the connected cameras. From the web interface, you can take a picture of the shot, turn on the recording, and also configure the selected camera.
The program can be downloaded here https://www.ispyconnect.com/
Yawcam
Yawcam stands for Yet Another Webcam Software. This application allows not only to communicate by means of a video call, but also to record video clips in HD and create still images for uploading them to the FTP server. Usually this is necessary to store or broadcast video on the site. In addition, the webcam together with the software Yawcam can be used for video surveillance.
There are a lot of other functions, for example: motion detection function, software protection with a special password, task schedulers, hidden mode and many other functions for both ordinary users and professional work.
The advantage of this program is also that it works stably with most popular video editors, including using the video capture function.
It is fairly simple to Install this program, just in a couple of clicks, but for its correct operation, you will need to install a number of additional software. For example, Direct X 9, Java Runtime Environment (JRE) 6, Windows Media Player. The interface of the program is quite simple, it is not difficult to understand it for a specialist as well as an ordinary user. The high functionality of this program also lies in the fact that it works with the overwhelming majority of modern cameras.
You can download the software here http://www.yawcam.com/
Netcam studio
Netcam Studio is a software designed for video surveillance systems that allows you to record everything that happens in your home or office.
You can view, listen and record directly through the browser all the information from the cameras – for this you do not even need to install any additional plug-ins. You will be able to view in real time everything that happens, receiving simultaneous images from different webcams.
Your webcam can be a part of the security system. If the program detects any movement, it immediately turns on the audio alert, sends an email notification, and records the video. All these videos will be password protected, and no one else will be able to view them.
Netcam Studio is capable of capturing images with a quality of up to 30 frames per second from any USB device, from an analog camera, a video camera or from a networked IP camera.
However, it is possible to use only four video sources and on video and images, the Netcam Studio logo is added.
Secure Cam2
SecureCam2 is a small free program for working with IP and DirectX cameras and the ability to record video in MJPG format or as separate JPEG frames. There is a possibility of recording when motion is detected, a password-protected web server, built-in scheduler, text overlay on video, encoding MJPG video to AVI format and much more.
Note. The free version of SecureCam2 supports up to 4 cameras at a time. In order to expand the number of cameras to 100, the user must donate a certain amount to the developer.
The program can be downloaded here http://www.softpedia.com/get/Multimedia/Video/Video-Recording/SecureCam.shtml
Logitech Webcam Software
Logitech Webcam Software is the official program for cameras produced by Logitech, which will give you access to all the functionality.
The most useful features that Logitech Webcam Software offers are the ability to create snapshots, record video and work with the motion detector present in most USB cameras from Logitech. Ready images and videos can be saved in the most popular multimedia formats. In addition, Logitech Webcam Software contains a convenient file manager.
If everything is perfectly clear with the functions of creating pictures and recording video, then the purpose of the motion detector should be told in more detail. Firstly, the camera can take a picture of the user when he takes the right pose and, for example, waves his hand. Secondly, when using the camera to monitor the room, this detector will be able to determine when a person enters the room, take a picture of the visitor and begin recording the video. Note that Logitech Webcam Software works exclusively with cameras from Logitech. For cameras from other manufacturers, you need to use other solutions.
The software can be downloaded here https://logitech-webcam-software.en.softonic.com/#app-softonic-review
Security Eye
Powerful, but easy-to-use software for video surveillance via IP or webcams. Provides flexibly configurable video monitoring of up to 64 sources simultaneously. Supports more than 1200 camera models.
The Security Eye program has an algorithm for detecting motion. The detector is based on its own algorithm, which analyzes the change in the video picture. The parameters of the motion sensor have a sufficient number of settings that will help organize the rational use of the disk space on your computer. In addition, when the recording process triggered by motion is activated, the program can send an alert to your e-mail with attached camera pictures at the time the motion sensor is triggered or a short SMS message to the mobile phone.
Despite the application is absolutely free, advanced features for remote management have been introduced into it. You can connect to the main Security Eye tools through a regular browser. You can control the processes and options of video surveillance via the Internet or a local network. To ensure protection from unauthorized access, it is protected with a password. If you own a TextMagic account, you can manage the program using the commands sent in the SMS message.
You can download the software here http://www.security-eye-software.com/
ContaCam
ContaCam is a multifunctional program for organizing a video surveillance and video transmission system. Supports multi-window, motion detection, video-logging and much more. Provides the ability to establish video surveillance of an office, study or room. You can also use it to view photos.
Features:
The possibility of 24 hour video recording;

Turning on the camera and recording when running applications, etc;

Upload recorded video to FTP or send it via e-mail;

Demand for the resources of the system itself;

Specify the size of the zone for motion detection, set the sensitivity value, set the time interval during which the camera will analyze the movement;

Built-in web server with password protection allows you to organize remote monitoring from anywhere without additional software via the Internet or intranet;

Tracking history;

Support webcam, WDM, VfW, DV devices and network cameras (IP cameras);

Unlimited installation of parallel cameras;

Record sound for the video surveillance mode.
It can be downloaded here https://www.contaware.com/download.html
Rear View Mirror
Rear View Mirror is a program that is used for video monitoring and motion detection. It can work with any web camera and shows alerts with a pop-up or notification sound. It can also work with remote network cameras that support MJPEG streaming.
Features:
Display camera window when detecting motion;

Save video whenever motion is detected;

Access remote MJPEG cameras;

Allow local cameras to be accessed remotely with web browsers (MJPEG stream);

Supports multiple cameras;

Plays configurable alert sound when motion is detected;

Shows users currently connected to your web camera (if sharing is enabled).
You can download the software here https://rearviewmirror.cc/
Video surveillance has already become a part of our life. Nowadays it is possible to quickly install a CCTV program with motion detection features for anyone who does not even have a deep knowledge of computers.
The number of motion detection software today is quite large. There are many worthy options in paid segments as well as among freeware.
The choice of the system will depend on the tasks that you want to assign to it. However, before installing such a software, you should purchase an appropriate camera.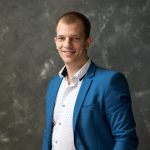 I am serial entrepreneur and IT professional. Launched 4 own products and more than 20 products for customers in SaaS and Marketplace industry