Lilia Stoyanov: 20X Revenue in a Year
10

min read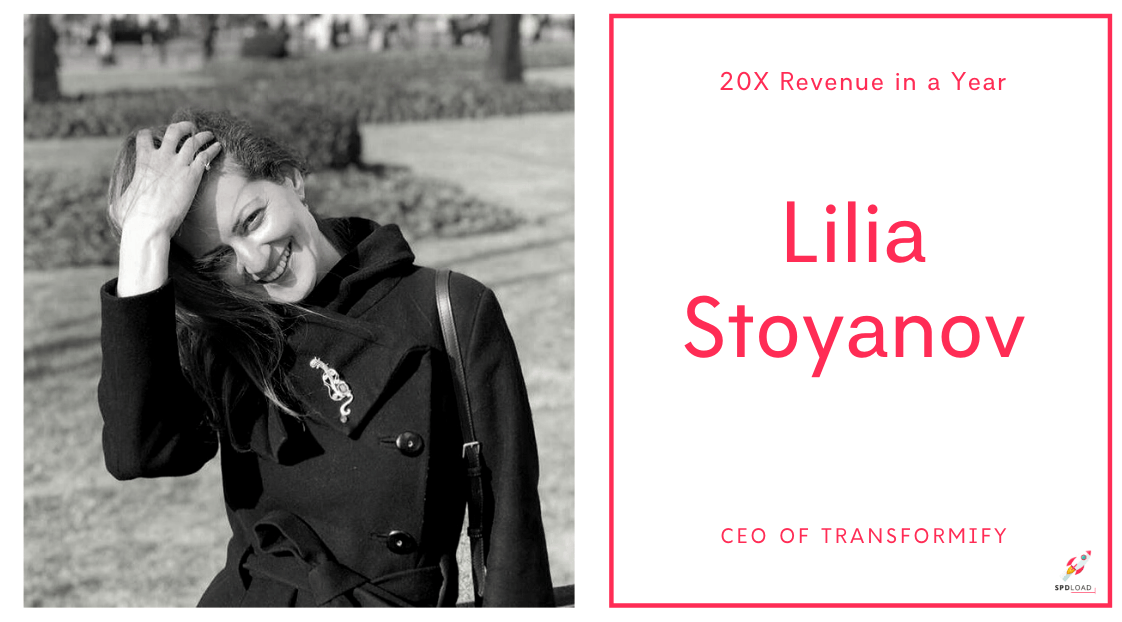 – Was it your dream to start a business since you were a student?
I wouldn't say so. It was rather a necessity. When I was a student, the economy of the country where I was born was very unstable and one way to be independent was to start a small business.
My current business has nothing to do with that. I was 20-21 at the time. There were two shops selling tobacco, liquors and alike. It was very successful.
After that, I sold the business and continued with other businesses. So I was always having some businesses. But it was rather a side activity, not necessarily a dream.
– What is the main idea of Transformify? What is your competitive advantage?
When I started Transformify I was Director of Procure To Pay (PTP) Europe at Coca-Cola Enterprises and was part of the team that was leading the business transformation project across Europe.
A lot of people were losing their jobs and it came to my mind "Okay, what if these people can get jobs with employers elsewhere in the world?"
Initially, when we started Transformify, our first idea was to provide opportunities for remote jobs and secure payment. So people who live in zones with high unemployment could get a job, possibly in Asia, the U.S., elsewhere and receive secure payments.
If the employer is elsewhere in the world, people rarely have a guarantee that they will get paid.
Transformify started very successfully as a freelance platform. That was the first product we released and then, however, lots of people started contacting us asking "Okay, but it's not only freelancers who can use your services.
Why don't you expand your portfolio? Why don't you offer something for the rest as well?" So after that, we enhanced our applicant tracking system (ATS), which helped recruiters to source the most qualified candidates and manage the recruitment process.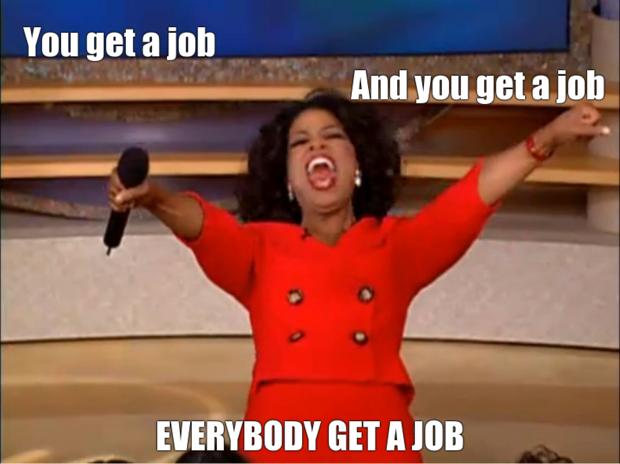 We added employer branding because the best candidates relate to the story of the brand and what the brand stands for. To attract them and make them come and work for your company and not for the competitors, you need to engage them with the values of your brand. And that's why we added employer branding.
We cover the PR and marketing side of the recruitment process as well.
There were also people asking us "Okay, you provide jobs and allow people to work from home. But this is a great opportunity for people who are less able to move because they suffered an accident or for parents who need to take care of their children but also need to somehow make ends meet.
They need to have a source of income, but they need to stay at home. Can you do something for them?" And we did it.
Now, we have a unique diversity hiring model, which is addressing the needs of companies that have to be in compliance with the local legislation in many countries.
As you may know, in many countries, it is a legal requirement for businesses to diversify their workforce and vendor base and provide jobs to people with disabilities or people in need.
By addressing our customers' needs, we eventually became the ''Recruiter's one-stop-shop''. It was a very natural process. It was our clients who steered our product into the right direction.
– What is your position in the market?
I would say that at the moment we have a very unique niche in which we operate because our competitors are either only freelance platforms or they could be only ATS providers.
There are very few providing Employer Branding and Diversity & Inclusion solutions as an integrated HR Suite for recruiters. That's our competitive advantage.
– Was it hard to become an Entrepreneur Guest Author?
Everyone, especially new businesses, needs publicity. Being a guest author, writing for Entrepreneur, Forbes or any other big popular online magazine is boosting the outreach dramatically.
However, to become one of their guest authors, you'll need to first capture their attention, because you need to be invited.
To achieve that, you need to write regularly on topics that are of interest to their audience. In my case, I'm also a professor at Zigurat Business School and I teach blockchain, payments, FinTech and business transformation.
FinTech is a niche topic, but at the same time, there are lots of people interested in it. I was writing some articles for Zigurat.
Also, I graduated from Oxford University and now I'm writing for Oxford University blog regularly. That is how I attracted the attention of the editorial team and they invited me to join.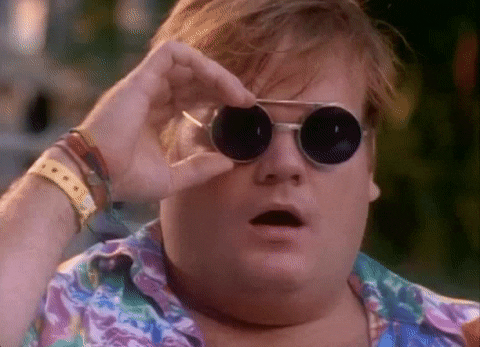 At the beginning, I was writing on topics that they believed to be of interest to their audience. Now I write on any topic I like because I have been writing for Entrepreneur for about two years and have built that level of trust.
So, what I would advise people who would like to have the same approach is, first of all, have your own blog, write on topics that are of interest to the audience of the magazine you would like to write for.
This will help to attract the attention of the editorial team. You can also send them your articles, but of course, the editors will not always respond to you. T
hey receive thousands of emails all the time. After some time, if your content is of a high quality, it will be in front of their eyes anyway. Be patient as it takes time.
– How has your business changed after Transformify was featured on Entrepreneur?
If you think that one publication on Entrepreneur will generate $1 million in sales overnight, it is, unfortunately, not true. You need to have much more than one publication to boost brand awareness.
Imagine that the audience still doesn't know anything about your brand and you publish some information in an article. Will it be enough to convince potential buyers to try it out? Very unlikely.
First of all, Entrepreneur, Forbes, etc. will not allow you to publish any article that is openly promotional.
It has to be of interest to a broader audience, meaning that you need to do your research, write on a broader topic like an overview of the industry you are operating in or write on some topic that is considered to be hot at the moment, etc.
Then, you can have a paragraph or two about your business, but related to the broader topic of course, with a backlink.
What really works for SEO purposes is the backlink, because the domain authority of Entrepreneur, Forbes and the like is very high and linking back to your own web page is already increasing your SEO rank.
That's how you can generate traffic through that publication. But again, it depends on the quality of copywriting. If it is of good quality, lots of people will start sharing and talking about your article.
Probably you have visited my guest author profile and have seen that there is one article that is sharing tips and information on how to scale your business using Transformify as a case study, how we achieved it and how people can apply these tips to their own businesses.
This article is extremely popular because it provides tips and actionable advice and that's why people share it. They don't necessarily care about my brand. They care about the fact that they could do what I have done. So, that is the way.
Always think what is there for the readers, what do you give to them to make them share. Once they start sharing and talking about your article, they will boost your brand awareness.
– Tell me about the biggest problems at the very beginning. What was the hardest for you?
At the beginning, the biggest issue is to stabilize the product. If you're just copying someone else's product, then you don't have a competitive advantage.
You are maybe aware of Rocket Internet. This is a German VC company known in the industry as ''the copycat''. Usually, they copy some business model and then launch it in another market. That's what such businesses do.
They know that if they launch a copied business model in the same market there is no way for them to have a competitive advantage. Instead, they pick up a market where the competitor is still not present and they try to expand and sell the business to the competitor.
So, if this is your strategy, then okay, you can completely copy-paste someone else's business, functionality, UI, UX, etc. with an attempt to later sell it to them.
However, in the majority of cases, you need to do something to differentiate yourself, even if it is a copycat. Differentiation is very hard to achieve for most business owners early on. As a startup founder, you still don't have even the pilot clients as you are not ready with your first MVP.
You may be steering your product into the wrong direction. Such things happen all the time. It's unlikely to nail it outright. I have never seen this, even as an angel investor.
Differentiation is a challenge for every business and founders shall never give up at this phase. It's normal. Don't be discouraged. Everyone goes through this phase.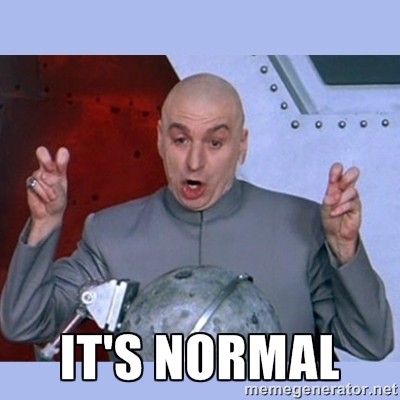 Was it hard to secure investment early on?
Not at all. I'm an angel investor myself and when I started the business, I already had sufficient cash to invest in it. So far, we have not raised external funding.
In the past, because we wanted to be part of Virgin Startups, and the way to approach Virgin was through a government-backed loans program that was managed by Virgin, we received a very small Virgin loan.
But it was not because we needed the money, it was just opening the door to that particular network of companies and people. I wanted to be a part of.
I also work as an expert evaluator with the European Commission. The SME instrument is another source of funding for startups and scaleups based in the EU. These are grants and companies can apply for any of the two phases.
The first phase is up to EUR 50,000 and then the second is up to EUR 2.5 million. It's a grant, not an equity investment. Normally, the grant covers 70% of the project's costs and the applicant needs to secure the remaining 30%.
In many countries, there are business loans backed by a government guarantee. In the UK, the interest on such startup loans is just 6% versus what a VC would expect. Most VCs expect ROI (return on investment) of at least 7 times the invested amount or ''7x''. So it's 700% versus 6%.
Of course, not all startups have access to such sources of funding. I think that in Ukraine there are some sources of funding, either government grants or other financial instruments helping the local startup ecosystem. If not, then startups have no other choice than to secure VC funding.
However, even though I'm an angel investor, I always advise entrepreneurs to take a look at all funding opportunities available to them. Usually, there are options that are times cheaper than VC funding. Only if they don't have access to them, shall they follow the VC route.
Loans and grants are much cheaper than VC. Grants are not only cheap, they are almost free, because startups are not expected to repay them. There is no interest. There are many grants to apply for if the startup is based in the EU.
If the company is based elsewhere and there are none, it is better to use government-backed loans as the interest is much lower versus a bank loan and only after that, if none of this is available, to follow the VC route.-
– What is your investment interest?
I'm a FinTech expert and in the past I used to be a GM & CFO of Skrill, one of the biggest payments companies in the world. Having this background, I'd prefer to invest in companies I could add value to either by helping them to enhance their product or by introducing them to my network of senior executives and investors.
So, it is definitely FinTech. I'm a blockchain expert, but I don't invest in crypto. Don't imagine crypto when I say "blockchain". Currently, I'm a member of the advisory board of a company in South Korea, which built a content management platform on blockchain. It has nothing to do with cryptocurrency at all.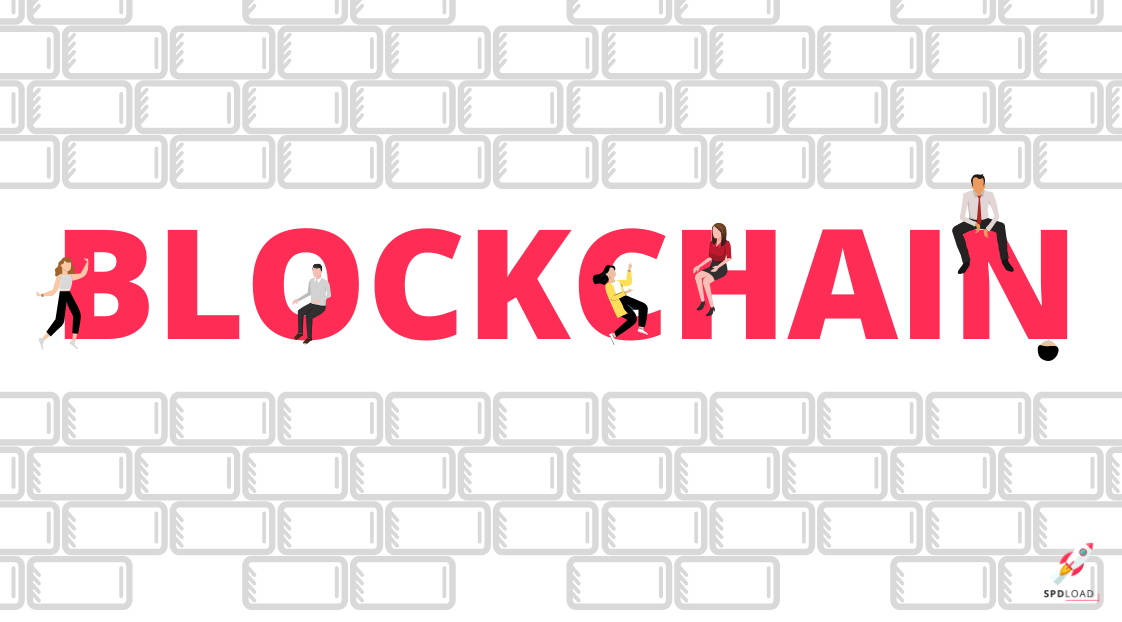 These types of projects built on blockchain are of interest to me. And finally, HR tech is something else I'm interested in.
Although, to me, HR tech is rather a business model that is built around FinTech, because what we offer is billing and secure payment, but on top of that, we need to have a reason for all these people to join us and use our payments capabilities.
In substance, it's HR tech plus FinTech. And FinTech comes first.
– What is your revenue for 2018 and what are the aims of 2020?
Well, Transformify has a very interesting business model because you have a freelance platform, which is a marketplace in substance. It means that you need to grow a certain user base before you can monetize it.
You need to have enough job seekers having certain profiles looking for jobs, etc. It takes 2-3 years if not more to build it. We did it fast. It took us 2.5 years.
Then you have ATS (applicant tracking system), which is business to business (B2B) and then you have employer branding, which is business to business as well. So for us, the first 2.5–3 years were mostly focused on growing our user base.
We wanted to build the customer base on both sides to grow fast. Once we achieved it, we started to monetize it.
Our revenue in 2019 is already more than 20 times the revenue in 2018. Even in 2019, we are monetizing only certain customer clusters on purpose. We want to continue to grow fast, especially across certain geographies.
Long free trials fuel super-fast growth. That is very specific to our business as it combines SaaS with marketplace. We need to build a very big user base on the B2C side.