How to Create a Strategic Marketing Plan
6

min read
A strategic marketing plan is a more formalized approach to marketing where many of the components of your business are taken into consideration. It's about making sure you have all of your bases covered and everything in sync with each other in order to make your business thrive.
When starting out, it can seem like a lot to take in and may be difficult to manage; however, once you get things rolling, your business will become much easier. The following article aims to provide some helpful tips on how to create a sound, informative, and well-rounded marketing plan for your start-up company.
Creating Your Marketing Plan:
Before you even begin writing up or working on any specific details, there are two main things that need to be decided upon:
Who will be creating the plan

How long this project needs to last (set up short, medium, and long term goals)
If you'll be handling the task yourself, make sure it doesn't take over your life. Set aside sometime every week or every month depending on how big your company is to work on this marketing plan. You do not want it to become more of a burden than an actual guide for success. If you feel like you're spending too much time working on this, don't be afraid to delegate tasks to other people in your company; perhaps ask them for help with certain aspects while keeping the details that are most important close at hand so they can be kept up-to-date with what's happening.
If you'd like, get together with your entire company and divvy up the work so it can be done in a more efficient manner.
The next thing that needs to be thought about is how long this marketing plan will last. Each business is different in terms of when they think their efforts will start becoming more successful, but generally, they all want some kind of long-term goal to aim for. Setting a date or deadline from when your company wants to achieve results or make an impact on the market is crucial. This helps to ensure all employees are working towards the same common goal and know exactly what's expected of them after a certain time period has been reached. Many businesses themselves one year before evaluating their progress.
Once you have decided who will be responsible for what tasks, what your company's long-term goals are, you can get to work on putting this document together. It is important not to get overwhelmed by the size of this project, but instead, take it one step at a time. The following are some things that should definitely be included in your marketing plan:
A SWOT analysis gathers information about your business's strengths and weaknesses while identifying opportunities and threats through an internal assessment. This section provides objective data about your company to help make decisions objectively rather than relying on biased opinions or gut instinct alone.
Goals should aim to answer five key questions: 
1) What do I want my company to look like? 
2) How long do I want it to take? 
3) What am I willing to do to achieve these goals? 
4) Who is involved in this process? 
5) How will I measure success?
A mission statement should be concise, clear, consistent, and specific. Your mission statement should accurately represent your business while also inspiring people who are involved with or hire out of your company. It can be updated easily if needed, so don't feel pressured into creating the perfect definition of what you believe your company stands for right away.

Marketing objectives are more specific than general marketing plans because they outline exactly what needs to happen in order for a certain goal or result to be achieved. Again, short-term, medium-term, and long-term projects need to be addressed.

Group these objectives into different categories of growth and sales: reach, awareness, and conversion.

Evaluate each of your objectives and decide on what tactics they will benefit the most from advertising, sales promotion, personal selling, or publicity. It is important not to stray too far from your goals by devoting too much time and effort to an aspect that may not be as important as others.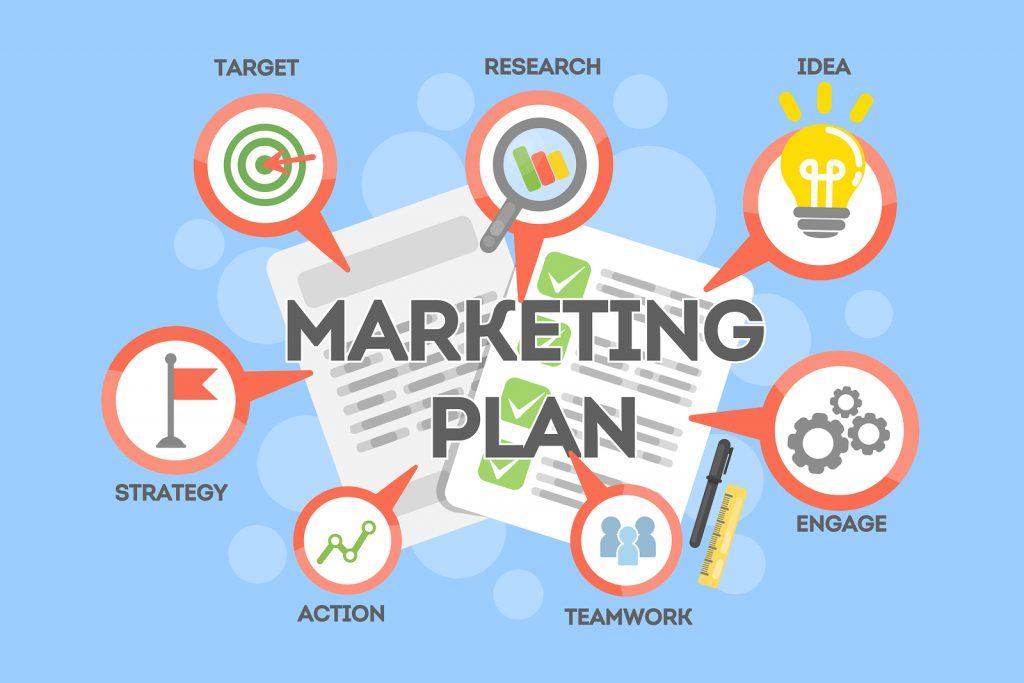 1. Set Your Marketing Goals
Whenever you've chosen to showcase your training, you want to layout sensible and quantifiable objectives to accomplish over the course of the following 18 to two years. This interval of time permits you to design exercises around local area occasions that are in accordance with your advertising objectives. For instance, you may assist with offering a channel incentives program or supporting a yearly walkathon for bosom malignant growth or talk at your local area's yearly wellbeing reasonable. In light of the quick changes happening in the medical care climate, we don't suggest arranging explicit exercises over two years ahead of time. One method for characterizing your objectives is to isolate them into the accompanying three classifications: prompt, one to a half year; present moment, six to a year; and long haul, 12 to two years. Here are a few instances of quantifiable objectives:
Increment the number of new patients found in the training by 5% inside the initial half-year and 10 percent before the finish of the main year.

Shift your patient blend by growing the pediatric and juvenile patient base from 15% to 25 percent of all-out persistent visits within a year and a half.

Increment your gross income by 30% within two years.

Work on your training's picture, which might be estimated by "previously" and "after" scores on a local area study or by audits from center gathering members.
It's imperative to impart these objectives to your staff individuals. They can tell you according to their viewpoints whether they accept the objectives are sensible. Assuming you need your showcasing plan to be fruitful, your staff needs to help your endeavors to accomplish the promoting objectives.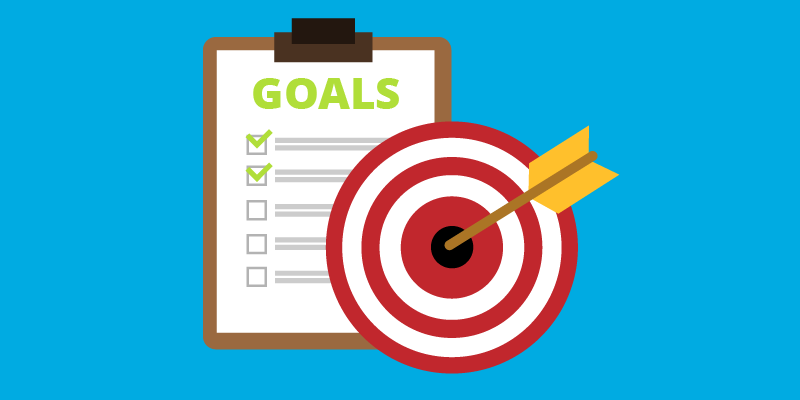 2. Recognize an Ideal Interest Group
With the assistance of your statistical surveying examination, you ought to have the option to recognize your training's "interest group," which is the particular gathering of patients to which you might want to coordinate your promoting endeavors. Your ideal interest group may incorporate patients of a specific age, sex, area, payer type or language/nationality, and patients with specific clinical requirements. Remember that your ideal interest group ought not exclusively to be the patients you need to draw in yet additionally individuals who can impact and give openness to that section of the populace. 
For instance, on the off chance that you wish to treat patients with joint pain, you should engage in the nearby and local Arthritis Foundation and investigate senior associations locally. Assuming you need to treat youthful competitors, you should seriously think about giving discussions on sports security and medical aid tips to mentors and competitors at the nearby secondary schools, universities, and YMCAs. The way to showcase lies in focusing on the crowd that your training can serve better compared to your opposition – and conveying this to that gathering.
3. Foster Showcasing Systems
 With your financial plan set up, you can start to characterize explicit showcasing systems that will address your objectives, arrive at your main interest group, and fabricate your patient base. Make sure to zero in your techniques on the components of your training that can be utilized to make an exceptional worth in the personalities of patients and reference sources. Every methodology ought to be identified with a particular objective and ought to be comprised of various activities. For instance, one methodology identified with the objective of expanding patient fulfillment may be to make the workplace more tolerant well disposed of. The activities needed for that technique may incorporate the accompanying:
Give patient fulfillment instructional courses to staff;

Foster a patient self-planning framework inside the training Web website to dispose of the need to phone the workplace for an arrangement;

Further, develop the banquet hall stylistic theme;

Give unofficial IDs to staff;

Expect staff to acquaint themselves with each new tolerant;

Direct post-experience phone interviews with new patients within three days of their arrangements.
4. Examine the Examination
Then, you really want to examine the crude information you gather and sum up it into significant discoveries that will be the establishment for figuring out which promoting methodologies appear to be legit and will get the best outcomes for your training The exploration will distinguish the needs and needs of your current and expected patients and will assist you with characterizing your interest group (for additional on main interest groups, see stage 5, underneath). This is likewise a happy chance to glance back at the objectives you've picked. In light of your exploration discoveries, you might have to change a portion of your objectives.
Conclusion
Marketing plans are a detailed, yet crucial part of any business. This document sets specific expectations for employees and allows the company owner to have a clear idea on what to expect from their team as well as themselves. Marketing plans can be modified at any point in time if need be, so don't feel pressured into getting it perfect within the first few tries. It's okay if your plan is not solidified or organized just yet, that's why this step of the process involves reworking it until it has been perfected to fit exactly what your company needs.