Outsourcing: Is It Better to Choose Software Companies Near Me or Offshore Ones?
6

min read
Startups always begin with innovative and groundbreaking ideas. Nevertheless, soft applications cannot become successful and profitable only because of a bright concept.
Startup founders need software development firms to embody their ideas. Few of them have the in-house teams for this purpose. That's when a question of outsourcing development comes up.
In 2019, the global IT outsourcing and outsourcing of business processes generated $66.5 billion and $26 billion, respectively. According to the statistics, more than 37% of small businesses outsource IT services, accounting, and digital marketing to cut costs and have access to a wider talent pool.
But the main question every startup founder has is what to choose ⁠— development companies near me (onshore), companies in other countries (offshore), or freelancers?
Why Founders still look for Nearby Software Companies Instead of Outsourcing?
When startup founders decide to outsource website and software development of an MVP, they usually start looking for onshore and nearby companies. Even though it isn't the best approach for startups, still it's easy to understand.
By reaching the software development companies nearby, startup founders choose the simplest, but too costly way to go. But let's be honest, this option has too many drawbacks besides high cost. And, surely, it has alternatives. Offshore outsourcing is one of the most efficient ones.
Outsourcing As an Efficient Alternative to Software Development Companies Near Me
There are a lot of myths and misconceptions created about offshore outsourcing. Some of them are related to the low quality, others to the language barrier, and many others. Now it's time to disperse them.
Communication: Language, Mentality and Time Zones
The times of language ignorance are long gone. Today, nearly all the abroad specialists know English, and most of them are fluent in it. Moreover, a high level of digital technologies allows communicating with any person wherever he or she is located.
The market is ready to offer you any kind of remote communications platform ⁠— Zoom, GetVoIP, Slack, Skype, and many others.
You no longer need to maintain an in-house team to ensure the rapid and secure software development. We understand that having a team abroad is like losing control of what is going on. But, to tell the truth, having an in-house team is only a travesty of control.
Here, at SpdLoad, we have development teams led by Project Manager, who is fluent in English and can provide communication between team members and the client. Our PMs are always on the side of our clients.
Still, they know how to schedule the workflow, listen to the opinion of every team member, and guarantee transparency of any processes.  Our clients are always aware of what is going on. Constant PM's reporting allows them to know how many hours are spent and the status of each task.
Another myth related to the communication issue is the time difference. Our company, for instance, is located in Ukraine, while our clients are mainly from US. Indeed, the time difference may become a problem, but only if your remote team doesn't have a work schedule. Hence, it entirely depends on the team you are hiring.
The last but not the least point to discuss is the mentality. We cannot represent all the countries, but if to say about Ukraine, the software developers here tend to do their best to achieve the best results. The rates of Ukrainian specialists are much lower than the rates of American or European ones.
Nevertheless, Ukrainian developers are known to be tech-savvy, innovative, and ready for challenging tasks.
Another myth is related to the trustworthiness of the company you are hiring. Some founders think, "If I find software companies around me, I can see their office and meet specialists before hiring them." But the thing is that the offshore companies, like SpdLoad, have an office too. You can visit them if you need or want to.
But usually, our clients are more comfortable with having a Slack meeting. We show them around our office and introduce them to our specialists. Again, this is an age of remote communication.
Remember that even if a nearby company has a fantastic office and friendly people, it doesn't mean that it can develop a product that corresponds to your needs.
The only thing that you need to ensure the company's credibility is reviews of the previous clients. Clutch can help you with that because it provides you with trustful reviews. Here you can read reviews on our company as well. By the way, in 2019, Clutch recognized SpdLoad as a top B2B company in Ukraine.
Security of Idea and Data
The essential part of every product is an idea. Sometimes, founders don't want to cooperate with the outsourcing companies because they are afraid that their idea would be stolen. That's why we always sign a Non-Disclosure Agreement (NDA) with our clients. It ensures that both your idea and all the data related to your project are protected.
In case you are not aware of NDA contracts, you may lose your idea even if you have an in-house team. Therefore, offshore outsourcing doesn't make you vulnerable. It's just a matter of security approaches you will implement.
The main myth about offshore outsourcing is the poor quality of the provided services. Well, it's better to say that it fully depends on the country you choose to outsource software development services to.
India, for example, is known for its extremely low rates, but, indeed, the quality is far from perfect.
On the other hand, Eastern-European countries are known for affordable prices, a vast pool of talents, exceptional quality of services, and corresponding mental model. Here, in Ukraine, the hourly charges of software development agencies are about $23-55. Let's be honest, the cost is the most critical aspect for startups.
That's why Ukraine is an attractive destination for young entrepreneurs and startup founders⁠. In essence, outsourcing to Ukrainian companies allows them to cut down expenses and be sure that they will receive a high-quality product.
Now, let's consider several examples of large IT companies that became successful owing to offshore outsourcing.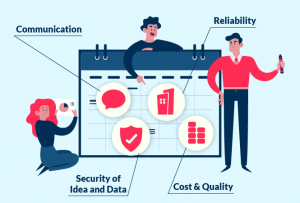 Examples of Software Startups that Gained Success With the Help of Offshore Outsourcing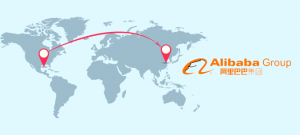 Today, Alibaba is a world-famous Chinese marketplace. But few people know that the company's founder Jack Ma once decided to hire a software outsourcing company to develop the platform.
The book "Alibaba: The Inside Story Behind Jack Ma and the Creation of the World's Biggest Online Marketplace" reveals that Jack Ma outsourced the development of Alibaba to a US company.
The reason is simple ⁠— he was looking for talented specialists who would be able to create a platform to compete with eBay and other e-commerce giants. Results speak for themselves.
Another reason for outsourcing was to find a way to scale while dodging governmental Internet restrictions.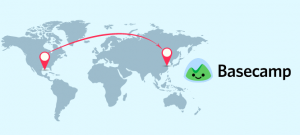 Basecamp is now a popular web development tool that is used worldwide. But in its early days, 37signals company (it's the previous name) mostly specialized in web consulting. It faced critical organizing and communication issues that held back the Basecamp app development.
When the company's founder Jason Fried saw how the wind is blowing, he decided to outsource the development to remote developers. That is how the company managed to overcome hard times, cut down expenses, and become successful.
As a result, Basecamp became more profitable than software development consulting. Today, Basecamp continues to outsource specialists from different countries.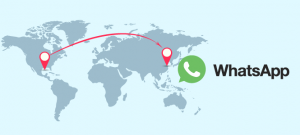 Today, we know WhatsApp as one of the most successful messaging apps. But 8 years ago, it was a small California software company with about 30 employees. The budget for the app development was pretty tight ⁠— only $250 000 from the seed round.
Thus, the company had to keep costs down. But, at the same time, it needed to have a skilled team on its side. That's why startup founders decided to outsource tech specialists from Eastern Europe.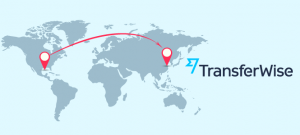 A British online money-transfer service TransferWise cooperates with independent specialists from Ukraine and Estonia. The main reason for offshore outsourcing is the ability to enter the wider talent pool these countries provide.
According to Marek Unt, TransferWise Head of PR, Ukrainian developers have quick tech wit and engineering education.
Why Looking For Software Developers Near Me Is Not the Best Idea?
The IT companies near me can be the right choice for mature businesses with a substantial budget. But for startups, the best way to save budget and hire the most talented specialists is to outsource software development to offshore companies.
If you want your startup to become as profitable and famous as WhatsApp, Amazon, Basecamp, and others, the most efficient choice is offshore outsourcing to Eastern Europe.
SpdLoad is a software development company from Ukraine. We cooperate with various startups from the US and Europe and can guarantee rapid development of your application.
If you are interested in an idea validation or have a project that needs a cost-saving but top-notch development, drop us a line. We are always happy to help you.