Make Working From Home A Productive Experience With The Best SaaS Tools
10

min read
We live in a world where efficiency and productivity are the law of the land. But what happens when the whole world just topples over and completely uproots our work lives? That is without a doubt what the Coronavirus has done to us. 
However, technology has made it possible for us to work from the comfort of our homes. At a time like this, you would find yourself turning to tools that can help make the process of converting to remote work, keep being productive and do not waste time. This article is for all those managers who are worried about the future of their companies. 
Top Monitoring And Tracking Software Platforms
The best way to conduct remote work is to take care that everything and every step is monitored and under control. These are sometimes categorized under the best marketing agency tools. With tools like these you have one of the best ways to get the most out of your team. So without further ado, these are some of the best monitoring and employee performance tracking or call tracking software platforms out there that I know you would love to use:
#1 Hubstaff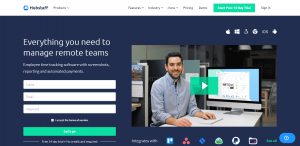 One of the best monitoring tools and tracking software is Hubstaff. If you are switching your company to a remote working one, this software will be of immense help to you. Its many features include:
With GPS tracking it makes it easier for you to track the whereabouts of your devices and hence your employees. 

It helps keep a check on employee accountability as the work progress can be easily tracked. 

It also helps create innovative timesheets as well as reports so that everyone on the team can be updated about the progress of the task at hand.

This way billing and payroll can also be better taken care of sing resources and progress can be easily tracked
You can also learn more about some of the hubstaff alternatives for time tracking and monitoring.
#2 InterGuard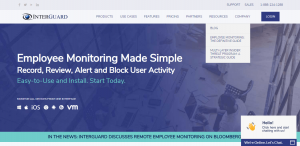 Another great software for employee monitoring and tracking is InterGuard. This software is preferred by small to medium size teams all around the world since it has handpicked the best features for a monitoring tool to have. Here's why you should make this software platform your partner for remote work:
This software comes with a highly flexible interface that is great because it adapts with your choices and office policies. 

It facilitates efficient data collection and helps in making and sharing reports all the while giving the data all the security protection it needs. 

The best feature about InterGuard is that it is available and accessible on all devices, be it pc or mobile. 

It helps with timely responses as it gives instant notifications. 
#3 Traqq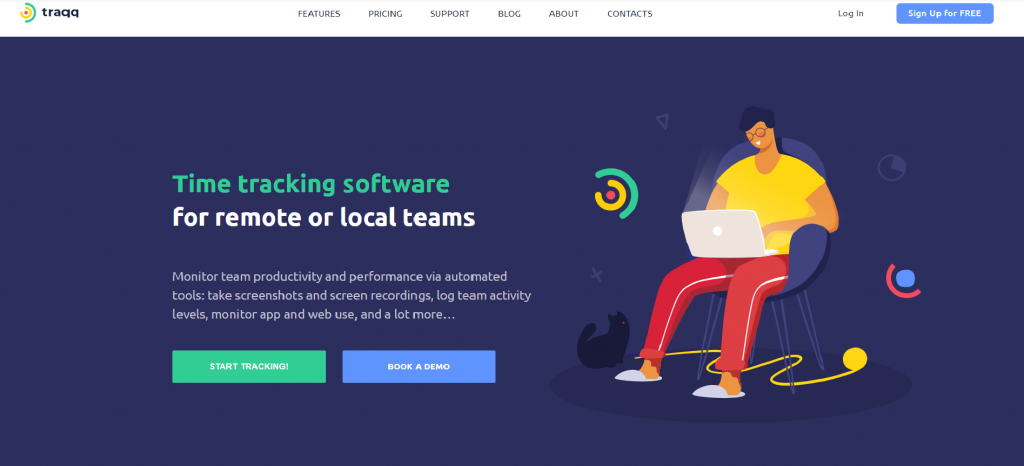 Traqq is a scalable time tracker that is perfect for freelancers, contractors, remote teams, and large enterprises. It generates productivity reports to ensure that every minute paid is a minute worked. Here are some of the useful features of Traqq:
The app takes automatic and random screenshots and 10-second video recordings of a user's desktop to ensure transparency.
It comes with smart alerts and notifications to ensure that every minute worked will be tracked.
The app's dashboard provides detailed productivity reports, including stats on activity levels and web and app usage.

As a time tracker that promotes ethical employee monitoring, Traqq intentionally blurs the screenshots to prevent sensitive information from becoming legible.
All-in-one Project Management & Collaboration Tools
I can't stress enough the importance that a collaboration and project management software carries. If you want everything in one place, which you do because of the shift towards remote work, then tools that can help you with managing projects can be real lifesavers. Want to know which the best, most popular software platforms for project management are? Follow these three:
#4 ProofHub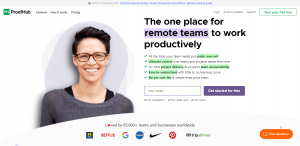 The number one project management and collaboration tool is ProofHub. Being an all-in-one software, it is one that allows you to organize your tasks with ease all the while categorizing teams and teammates. There are a lot of reasons to invest your time and effort into ProofHub, from Kanban boards and Gantt charts to timesheets and team discussions, ProofHub van aid you with a lot. For example, 
ProofHub can help you collaborate in real-time with the feedback features of comments, and proofing (annotation) tools.

It helps eliminate the need for communication software as it facilitates back and forth via chats and discussions.

ProofHub helps you store and organize files, documents, and images from virtually every platform. 

It also has integrations with several other tools such as FreshBooks Classic, FreshBooks, QuickBooks, Google Calendar, iCal, Box, Dropbox, Google Drive, OneDrive, and Outlook.
As an initiative to keep everything organized in the times of Coronavirus, ProofHub is offering FREE access to schools around the world for the rest of 2020. Click here to know more about this offer.
#5 Wrike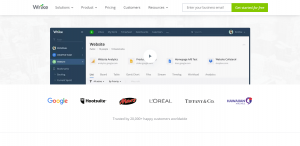 Wrike is a dependable software for tracking and assigning tasks. Its array of features facilitates easy project management for remote teams. Use Wrike if you wish to keep your teams on the same page. Here are some factors that make this tool a commendable one to be used for remote work:
Wrike is the best software if you want to monitor the performance and activity of your team at all times. 

Implementing ideas is easy since Wrike effectively helps you plan and schedule.

Step into a more streamlined and efficient workflow with the help of this task management tool. 

It also helps you create innovative and interactive reports so it becomes easier for your team to be on the same page. 
#6 Asana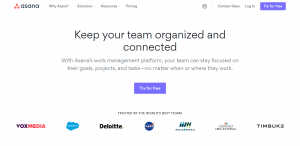 Another great project management tool I wanted to include in the list is Asana. This is a collaboration and time management tool that helps you with every aspect of project management in the below-mentioned ways:
It helps you keep track of the task progress. 

Helps in reviewing multiple files on a single platform. 

Communication becomes easier through discussions and comments. 

Create custom workflows for all your teams on your own terms. 
#7 Hypercontext
Remote meetings can be challenging— with everyone in different locations it can be difficult to stay on track and facilitate collaboration. Hypercontext is a meeting agenda software that helps managers streamline recurring meetings, quarterly goals, and engagement measures in one workflow. The platform allows users to:
Collaborate on shared agendas, document decisions, and send meeting notes
Continuously share feedback through post-meeting surveys and question prompts
Hold one another accountable by assigning next steps
Access hundreds of conversation starters, submitted by expert leaders in tech
Collaboratively set measurable goals that appear at the top of your meeting agenda (making them impossible to forget about!)
Understand management blindspots through insights based on your agenda items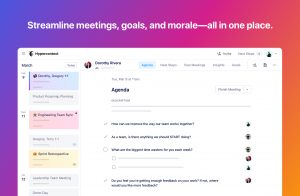 #8 Insightful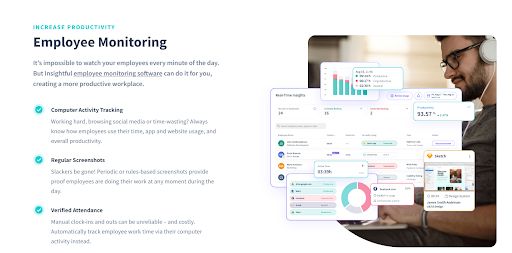 Insightful is your must-have productivity tool if you want to combine dozens of useful features in one place. Its variety of features leads to better employee performance. With this monitoring software for employees your team will start to spend less on distracting activities and more attention to work. Here are some factors to choose Insightful for your next projects:
Insightful screen monitoring software gives you a unique perspective of your team's productivity and their performance during working hours.

You can get insights on which apps and websites your team spends the most time.

Insightful time tracker lets you track time, budgets, and all that you need in order to maximize your team's efforts.

 And most importantly you can prevent malicious behavior and identify suspicious activity to protect data.
Stay Connected Using The Best Video Calling Software
The best way to manage your remote team during this pandemic is to always be connected with your team. Regular briefings, brainstorming sessions, and timely chit chats can help you get rid of the morale issues (with funny virtual backgrounds, for example) and help make your team more accountable. Moreover, it is necessary for managers to always be in contact with their subordinates now more than ever. If you are having trouble selecting which video calling/conferencing software to use for your team, here is a list that can help:
#9  GoToMeeting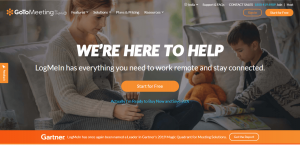 Keep your team connected and always on the same page by using this top-tier collaboration tool. This software is helpful to teams around the world because when you schedule regular video briefings, GoToMeeting will be your best friend. Here's why this tool is doing so well in the market:
With a seamless way to connect, this tool will help you in web conferencing with and across your team with the utmost ease. 

It is a cloud-based software that can even help stay in touch with your team by also recording the conversations[-

It allows you to add up to 250 members to your virtual team for easy collaboration.

It also has a feature that allows you to schedule meetings.
#10 Slack Video Calls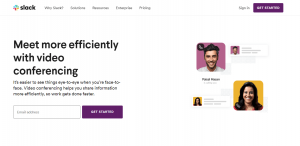 Slack is a software where real-time communication takes place. Although it is an integrated software that provides chat facilities and a platform to have discussions, Slack has a successful product exclusively for video calling. There are lots of reasons to choose Slack Video Calling, some of which are mentioned below:
Slack helps you stay on top of things and share information with your team by staying connected with them all the time. 

A perfect and comprehensive platform that will help you have regular one on one meetings.

Slack is already a pretty popular software that is used for back and forth conversations and sharing documents, therefore, this app makes for a great platform to have video calls. 

This tool always provides instant notifications to keep people in the loop with efficiency.
#11 Chanty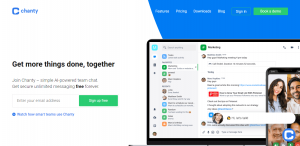 Chanty is a fairly popular communication tool that facilitates quick and efficient collaboration through chats, group discussions and video conferencing. Mainly this software is loved because of the following reasons:
It helps you attend webinars and lectures better with the "Toggle Enable/Disable camera" and Toggle Mute/Unmute microphone.

It is easy to work with as it helps in maximizing and minimizing the call area to have a better view. 

It helps with sharing screens and sharing information. You can also send files of any format with Chanty.

Also, it helps in instant messaging within but not exclusive to the video calls. 
#12 Troop Messenger

Troop Messenger is a compact remote work tool for small, medium, and large enterprises. This high functionality, low-complexity tool addresses various domain specificities. Team members can interact via instant messaging, audio and video calling, location and file sharing, and by creating unlimited groups on the go.
This Slack alternative allows admins to add vendors, suppliers, and freelancers as orange members who get restricted access to the workspace. Troop Messenger can be integrated with essential apps like Dropbox and Google Drive. With Troop Messenger, your team can migrate their files, documents, and do a lot more than texting.
It is the best work from home communication tools your team needs to ensure business continuity during COVID-19:
Communicate with your entire workforce via 1:1 and Group messaging
Boost team productivity with secure HD video calling
Real-time content and screen sharing
Track message-exchanges and evaluate workflows
Have confidential chat with team members in a burnout window that collapses after a stipulated time -without storing the chat history anywhere
Use advanced filters for searching files by images, types, size, date, sender name, and more.
End-to-End encryption
Add vendors or suppliers as orange members with restricted access
Best Tools For Storage And Organization Of Data
To collaborate effectively, a remote team needs a trusty tool where all the information, documents, and files can be dumped. An organized remote working team is one that has it easy. So it is best to equip them with the kind of tools that have ample storage, are easy to use, and form a great platform to share reviews. Here are I feel the best tools for storage and organization that can be helpful to your team no matter what background or industry you work for:
#13 Dropbox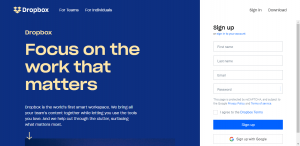 This is a software that helps you keep all your files in one place. Dropbox is a great software that offers you as much space as you need to save files of any type. You should use this software because it stands out as a storage medium because of the following reasons:
Another great thing about using this software is that it has a very expandable storage capacity. 

Apart from viewing all the reviews, suggestions, and feedback, you can also view the previous versions of the files.  

It is an easy-to-use tool that comes with reliable 24-hour technical phone support.

Dropbox is widely used because it is compatible with all platforms and devices, for example, Windows, Linux, Android, Phone/iPad, Mac, the Web, and Windows Mobile.
#14 Google Drive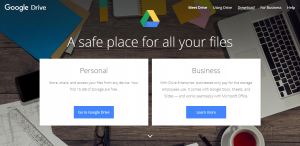 Another product by Google that is helpful in terms of storing, reviewing and organizing, is Google Drive. With access to Google Docs, Google Slides, Google Sheets, etc, this software is the SaaS tool we have all been waiting for. Here are all the features that make Google Drive one of the best:
It comes with cloud storage so that you can access your documents from your account from anywhere.

Google Drive allows you to store files in form and size. It helps you store and organize photos, videos, presentations, and PDFs, etc. 

The best feature although, is how you can provide selective access to your documents with this storage tool. 

Another great feature of this software is that allows you to suggest and review documents and work on implementing the changes in real-time.
Keep An Eye On The Employee Engagement Meter
These are times when people are confused and the morale is considerably down. Don't you wish that even the employee engagement measuring process was automated as well? Well it can be, and that is presented best in the below-mentioned tools:
#15 Kazoo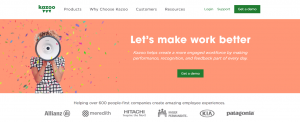 An HR's job becomes especially hard when employee engagement cannot be monitored. High functioning remote teams require tools such as Kazoo to track the engagement of employees to effectively keep up the morale. There are many reasons to invest in a software such as this one, such as:
It helps you provide real-time recognition along with rewards. 

Continuous performance management and employee engagement tracking, are just a few of the factors that make Kazoo the best of the best.

It helps you create and share innovative and interactive surveys that will help your Team engage and effectively collaborate.

All in all, it efficiently helps you keep your team on their toes with performance and goal management.
#16 Culture Amp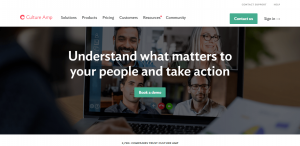 Culture Amp is a helpful software that can make engaging your employees easier. It is a tool that helps you easily track the activity of your employees and gives you reports on their performance. Here's why Culture Amp stands out from the rest among the employee engagement tracking tools:
With timely alerts and notifications, this software will always keep you updated and in the loop.

It helps make surveys and work on interactive questionnaires with customizable questions.

It helps you effectively manage people and teams and categorize them according to their department and performance. 

Building graphical statistics and creating reports is easier when you use a software such as Culture Amp. 
Conclusion
The above-mentioned automation tools are the best of the best when it comes to regulating smooth business among remote teams. I hope my easy categorization of these tools will be helpful to you in searching for the kind of tools that will benefit your team the most. Let us know in the comments below about all the tools that you have decided to use to make this conversion to remote work as effortless as it can be.