Company journey
The customer came to us with an idea to create an AI solution for music industry
The customer had the lack of trust at the start of cooperation
Our team guaranteed refunding of money in case we wouldn't be involved
The team helped to save budget, because adviced to stop implementing AI at an MVP stage
We helped to save time and money. It allowed to build trust with the customer
It allowed to vaildate idea and raise necessary for development funds
Project key factors
Client
Who was our customer
Customer without technical background. Startup from scratch
Location
Where our customer based
Netherlands
Goal
What we wanted to achieve
To raise investments to launch a product
Team
Who was involved in development
1 business analytic, 1 project manager, 1 backend, 1 frontend, 1 mobile developer
Duration
How long did the project take
1 year
Main requirements
The customer came with an idea only. Our team collected detailed research on the technical and business requirements, in order to build a successful MVP in a short space of time. It gave our customer the chance to raise money and continue with the development of their product.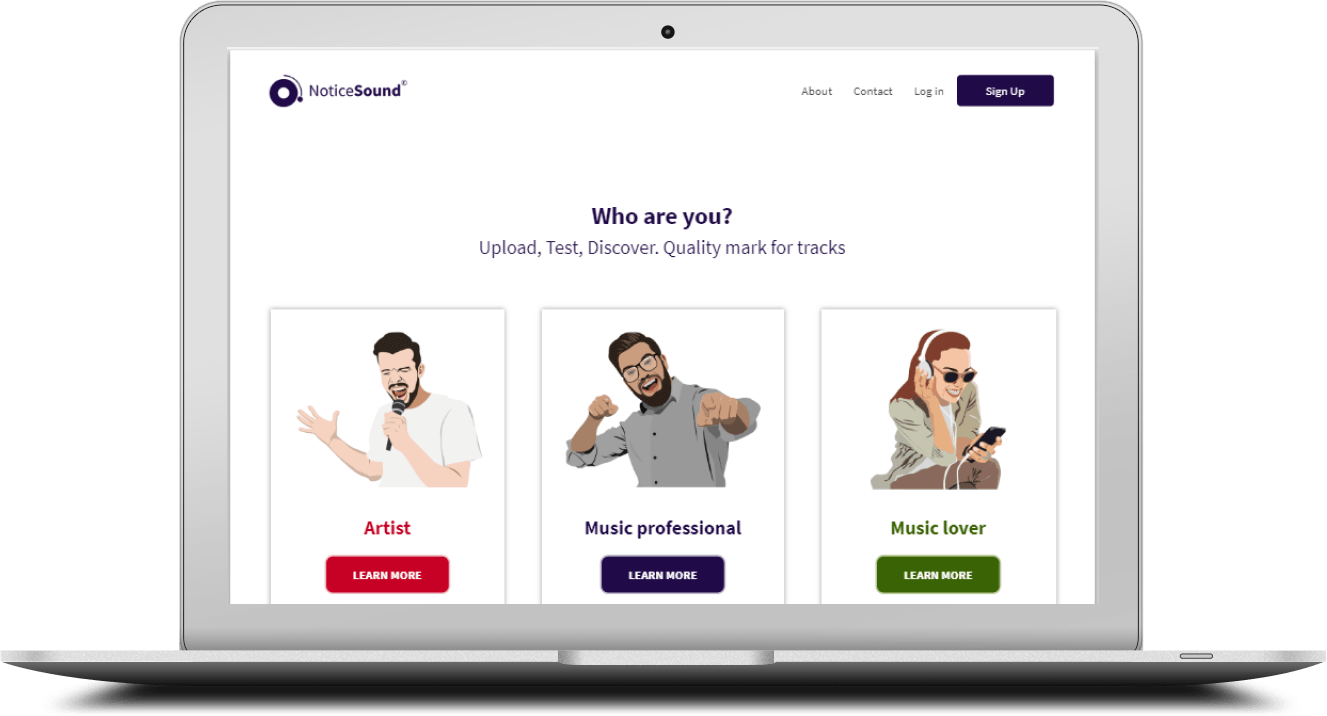 Our solution
We have built the trustful relationships
We guaranteed a cashback if we wouldn't show enough level of involvement in building business.
We have provided customer with AI expertise
Our team has provided a customer with AI expertise to stop him from implementing this feature on the stage of MVP to save money.
We have shown the high engagement level of team
To build trust with a customer, our team has validated the idea and made a number of researches to understand that there was no need in AI on the stage of MVP. It allowed us to save money and raise funds.
How we did it?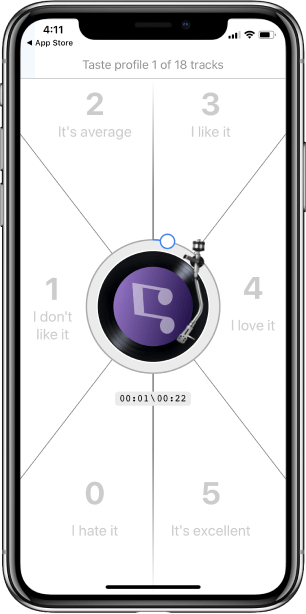 1. Research of an idea in the music domain
2. Researching the possibility to implement AI
3. Decision to decline implementation of AI at MVP sage
6. Continued research of AI solutions and development
Technologies we use

Results
Our research helped customer to cut unnecessary at MVP stage AI-based features and save a third of a budget.
We provided a technology expertise to build a solution oriented on enterprise-level music labels.
As a result, customer has got an investment round from a big music company to start AI-based development.
HAVE AN IDEA? LET'S DISCUSS!