Company journey
Customer came to us with an idea and no business or technology requirements
Our business team has researched venture investments
We are currently in the process of research, having identified relevant industry pains and created a comparative table
We decided to change our concept, allowing us to save time and money for development
We provided the customer with research of different business domains and proposals on where to scale
Project key factors
Client
Who was our customer
Customer without technical background. Startup from scratch
Location
Where our customer based
Germany
Goal
What we wanted to achieve
Reduce operational time spending in business incubators
Team
Who was involved in development
1 UX/UI, 1 business analyst, 1 project manager, 2 frontedns, 1 backend, 1QA
Duration
How long did the project take
6 months
Main requirements
Customer came with an idea, but without any technical or business requirements. We validated an idea and find the most relevant pains to solve using it.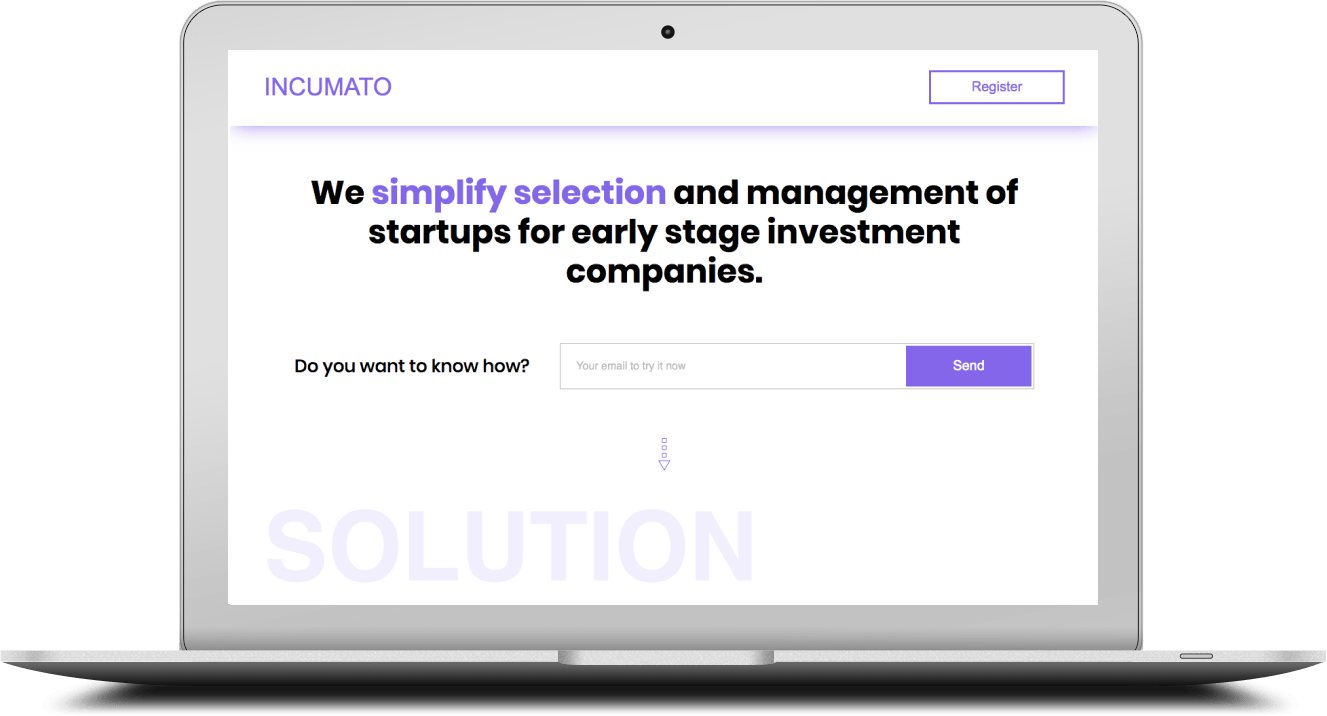 Our solution
We have developed the business solution
Our business team identified the most relevant issues that needed to be solved. They also encouraged a change of concept.
We have discovered the proper market positioning
At the first stage, without any market research we had no clear insight into our competitors. By looking at the current market and undertaking extensive research we were able to find a position in the market.
We have formed the business plan
The team developed a roadmap with an MVP and AI. We detailed every milestone in order to achieve all goals and to scale a solution.
How we did it?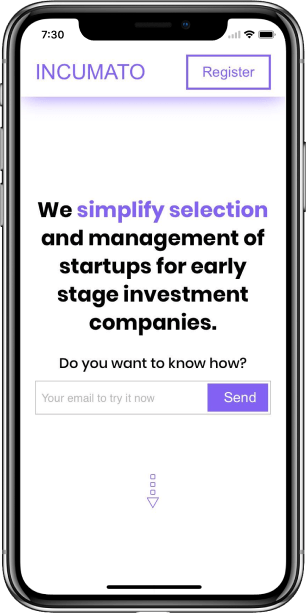 1. Validation of an idea and collecting market research
2. Research into existing solutions
3. Discovering a unique positioning
5. Identification of the possibilities to scale
Technologies we use
Results
The usage of ready-made MVP development kit allowed to save €20 000
We provided AI-based algorithm to evaluate startups with limited budget
Our business analysis identified 4 perspective directions to scale business
HAVE AN IDEA? LET'S DISCUSS!
Contacts
Headquarter
Develeopment center
EMAIL US
Messengers
+16469217207